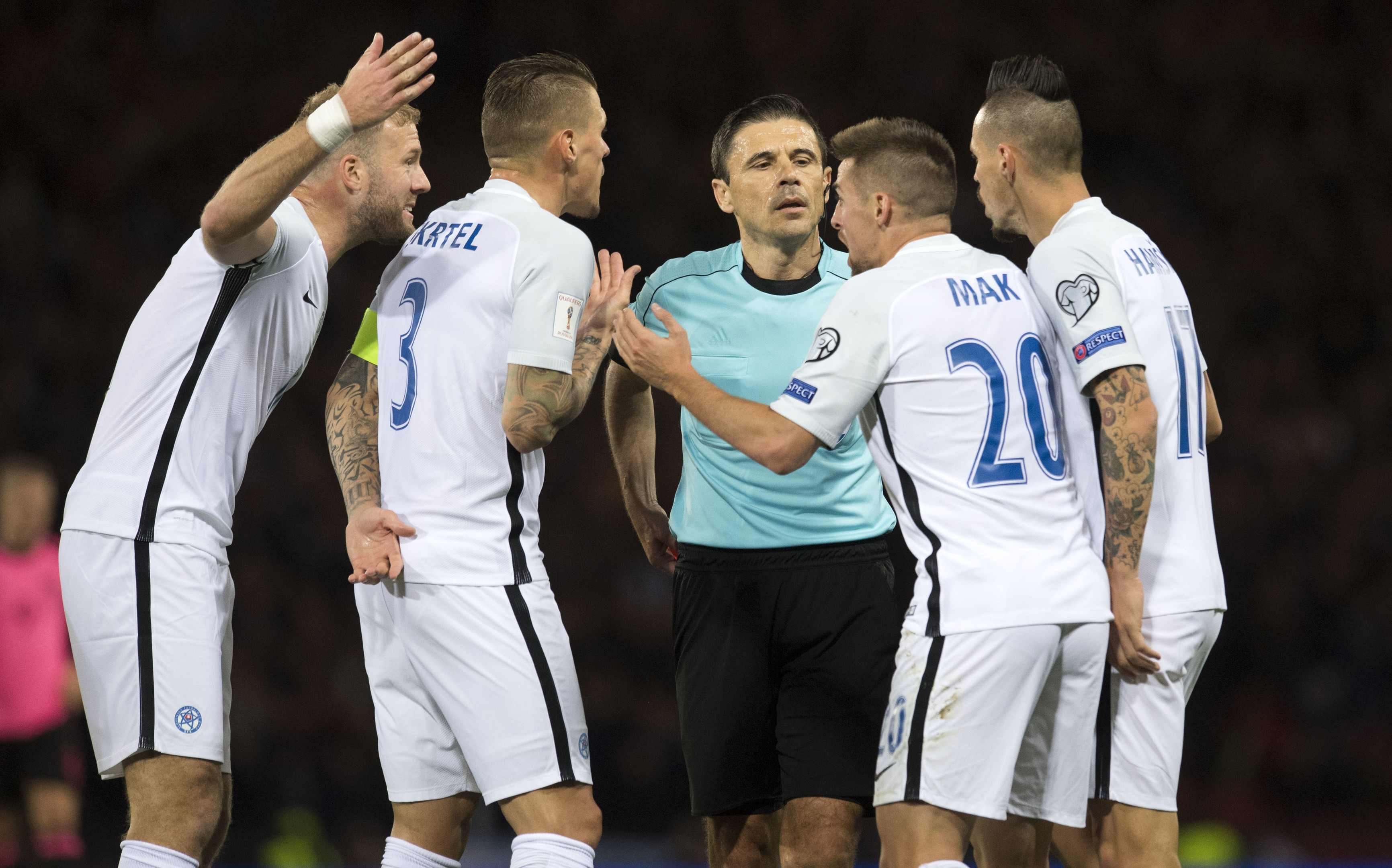 WHO would be a referee?
Slagged rotten by fans, pilloried by pundits, mauled by managers – their lot is pretty grim.
Chuck in "conned by players" and you've got one hell of an unattractive job description.
People aren't daft. Everybody has known for years that players cheat to win decisions they shouldn't be getting.
But now the FA has given that sort of behaviour a name – "successful deception of a match official" – and handed down a landmark punishment for it.
About time too.
Everton's Oumar Niasse was the first man hauled before the beaks for the specific crime of conning a referee.
Talk about a stain on your record.
I just hope his fellow professionals take heed and finally stop trying to pull the wool over referees' eyes.
Lord knows, their job is hard enough as it is, and the need for the introduction of technology to assist them proves it.
Toffees cheat Niasse's "victim" was whistler Anthony Taylor, who awarded Everton a penalty against Crystal Palace last weekend, even though he was just 10 yards away from Scott Dann's so-called foul.
It just shows you – human errors happen all the time.
In the past, they were part and parcel of the game because we had no alternative.
Nowadays there is a clear one.
I've long been in favour of things like goal-line technology, which we've seen introduced in the Premier League, and video-assisted refereeing, which the game's governors need to find a way to bring in.
Niasse's case stands as yet more evidence that helping referees should be a high priority.
That means video reviews of major incidents, with a referee watching replays on a monitor and reporting back to the man in the middle within seconds.
But in this age, where people are so mad for technology, I think it's important that football retains the human touch when it comes to in-game policing.
I couldn't believe my eyes when I read the Government had pledged to get driverless cars on the streets by 2021.
If that's possible, so is "refereeless football".
To be completely honest – and I doubt I'll be alone on this one – I don't like the sound of either.
The worry is, I can see the slippery slope that would lead to refereeing-by-technology quite clearly.
We probably aren't that far away from the top of it.
And what might push us over the edge is the horrendous treatment match officials have to put up with just for trying to do their jobs.
They are ripped apart from the stands in every match and then they're ripped apart on TV when they get it wrong.
Now they are making big decisions in games, like red cards, and having them overruled later on.
I'm not arguing against that. I believe in that kind of progress.
But you have to wonder what toll it takes on the men in black themselves – and on those considering joining their ranks.
Put yourself in a young, potential referee's position.
It takes a special sort of person to see the kind of flak dished out at the top level of the game – and all the way up the pyramid for that matter – and think: "That's for me".
Fair play to the ones who go through with it, because refereeing is a thankless task.
I just hope it doesn't become an obsolete one.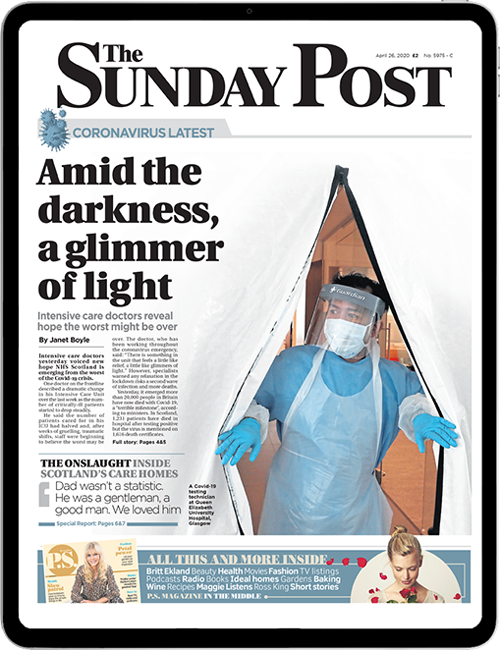 Enjoy the convenience of having The Sunday Post delivered as a digital ePaper straight to your smartphone, tablet or computer.
Subscribe for only £5.49 a month and enjoy all the benefits of the printed paper as a digital replica.
Subscribe