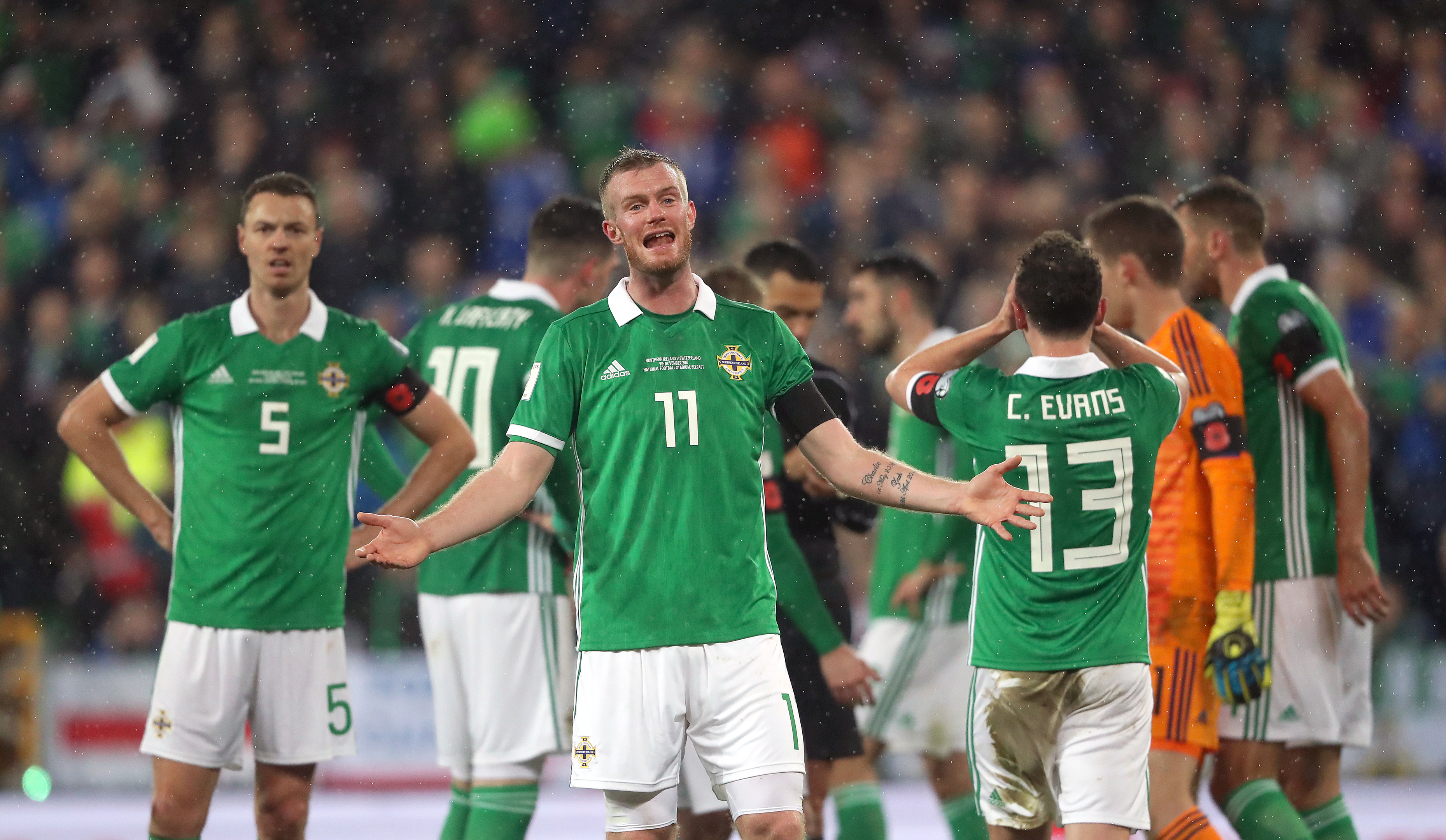 IT was the injustice felt around the world.
Thierry Henry's blatant, extra-time handball against the Republic of Ireland in the play-offs for the 2010 World Cup booked France their tickets to South Africa.
But more importantly, it robbed an honest Republic side of the shot at glory they deserved.
As far as I'm concerned, it's still the most sickening example in history of a refereeing blunder changing the outcome of a game.
But if Switzerland end up qualifying for next year's World Cup in Russia at Northern Ireland's expense, Henry's infamous handball will have some strong competition.
In some ways, the penalty awarded to the Swiss at Windsor Park by Romanian referee, Ovidiu Hategan, was even worse than the decision missed in Paris seven years ago.
Back then, the whistler was unsighted by a mass of players.
This time around, Hategan was looking straight at the incident!
How on earth a professional, FIFA-listed referee could award a penalty for deliberate handball against Northern Ireland's Corry Evans under Thursday's circumstances is totally beyond me.
Evans' arms were tight into his body! What else is the boy supposed to do with them? Cut them off?
It was a dreadful error by the referee – and potentially devastating for Michael O'Neill's side.
I'd imagine there will be professional repercussions for Hategan.
But never mind the referee. He's a man who has made a mistake, albeit an enormous one.
In reality, I reckon it's FIFA who should be hanging their heads in shame over this whole episode.
Why? Because they still have not done enough to ensure referees are assisted to get major decisions correct.
It has been eight years since Thierry Henry's handball denied Ireland in Paris.
We have goal-line technology now, which is a big leap forward. But why on earth is FIFA only now trialling video refereeing at international level, as they did during England's friendly with Germany on Friday?
They have had nearly a decade since the Henry incident kicked the technology debate into overdrive.
The simple fact is that they should have made more progress.
Football in general – and Northern Ireland in particular – should not be in the position where a World Cup spot in 2018 could be stolen from them by a refereeing blunder.
We have the technology to make it happen – FIFA just didn't have the drive.
That is shameful, yet we shouldn't be surprised.
This is an organisation that has repeatedly shown itself to be completely useless.
By failing to move quicker on video-assisted refereeing, FIFA is lagging behind the governing bodies of other top sports.
Yet it is the richest of the lot!
Once again, football's global governors are failing in their duty to the game.
If I were Michael O'Neill, I'd be giving that big licks in the run-up to today's decisive second leg.
I'd be ramping up the feeling of injustice, giving the Northern Ireland players something to fight against.
They were done in unfairly in the first leg, but not just by the human failings of a referee.
They were done in by FIFA, who have dithered over giving referees the help they need, despite the warning Thierry Henry gave them eight years ago.
Shame on them.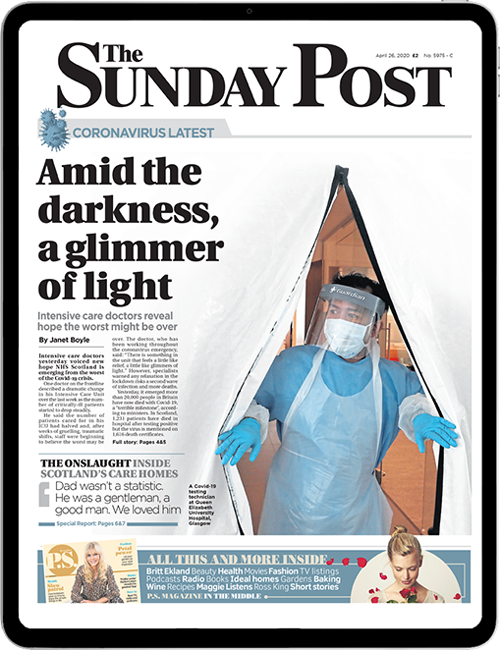 Enjoy the convenience of having The Sunday Post delivered as a digital ePaper straight to your smartphone, tablet or computer.
Subscribe for only £5.49 a month and enjoy all the benefits of the printed paper as a digital replica.
Subscribe