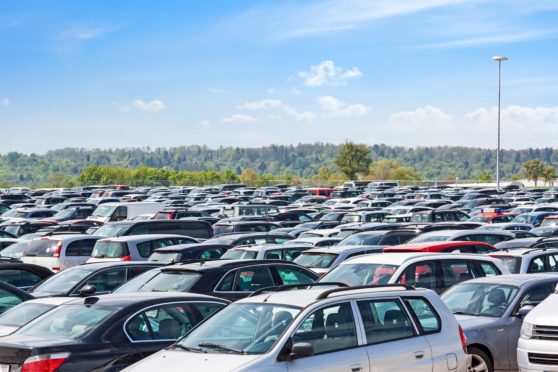 Finbarr McCarthy is glad to see the back of a dogfight he was having with Edinburgh Airport over a car parking issue.
The Dundee school teacher had been due to fly to Milan next week but his flight was cancelled due to the coronavirus pandemic.
In January, Finbarr had paid £35.99 to park his car at the airport's open-air facility for the duration of his three-day trip.
However, when his flight was called off at the start of the month he asked either for a refund, or for his pre-booked parking slot to be swapped to another date, as he was due to fly from Edinburgh Airport again in May.
Finbarr emailed the airport's customer services team, saying: "I fully appreciate this is a non-flexible booking, however these are pretty extenuating circumstances across the globe. If my booking can be changed I would appreciate it."
However, he was dismayed when he was told that this would not be possible.
"You can cancel your booking for free within the first 24 hours of making it but this is a non-flexible booking so unfortunately it cannot be transferred, amended or cancelled," he was advised.
Unhappy with this response, Finbarr wrote to Raw Deal and we contacted Edinburgh Airport on his behalf.
The good news is that the airport's car parking team quickly performed a U-turn and has now refunded his £36.
A customer service representative apologised to Finbarr, explaining that coronavirus and the recent collapse of airline Flybe meant the company had been snowed under with inquiries.
"A full refund has now been granted," he was told.