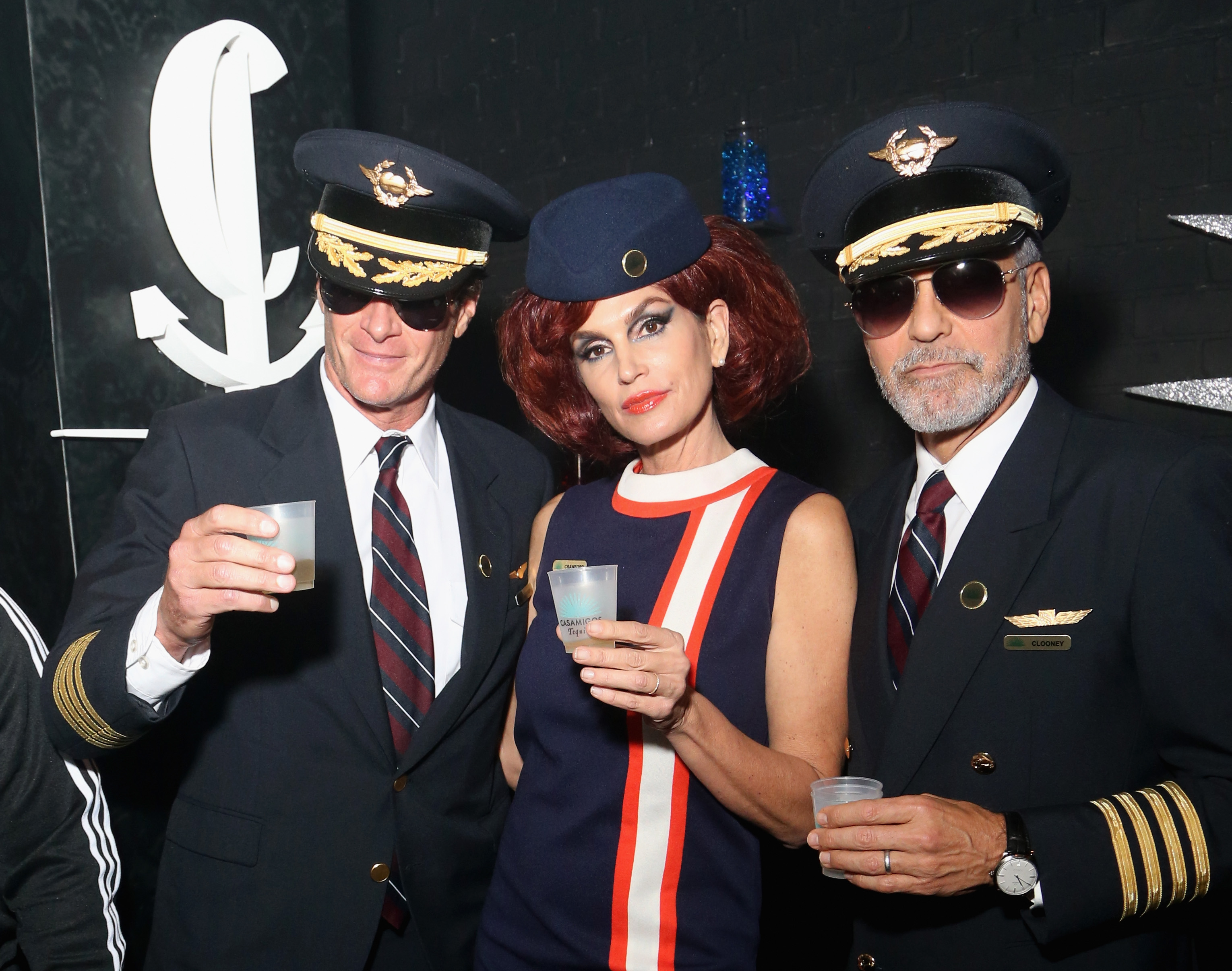 EVERYTHING really is bigger here in the USA – that's my excuse when an American over 6ft stands near me, anyway.
The Mega Millions Lottery was won here last week, although not by me – trust me, there would be a blank space here if I had.
Forget your paltry £100 million Euromillions jackpot – the pot for winning this monster lottery was £1.3 billion. Mind you that's only about 800 million after tax!
Your chances used to be about one in 258 million but they've changed the rules slightly also it's now 302 million. Hardly worth it!
Not sure what I'd do with a billion quid – although I'd probably throw a small bash.
George Clooney and pal Rande Gerber had a bit of a party last week in time for Halloween.
Do you think Halloween is getting too big? This was a Halloween bash that spanned two cities.
George and Rande's tequila business, Casamigos, threw a knees-up in Los Angeles, before the celebrations moved via plane to Las Vegas.
Appropriately the two were dressed up as the pilots while Rande's wife Cindy Crawford appeared as an air hostess.
"Ladies and gentlemen, we hope you enjoy your flight," announced George over the public address system.
"The good news is Cindy Crawford is going to be your flight attendant.
"The bad news is, well, we haven't flown before…"
Former supermodel Cindy served tequila to guests including Paris Hilton and Kendall Jenner – I've certainly had worse in-flight entertainment.
Kendall was dressed as a fembot from one of the Austin Powers movies, while Harry Styles was in full Elton John regalia – sporting a sparkly baseball uniform as worn by Elton in 1975 at the Dodgers Stadium.
Speaking of parties, the BAFTA LA Britannia Awards were held last week.
Jack Whitehall was the host, and he was on great form. Jack took his act around the LA clubs before the night to hone his jokes, and some of them were great.
I chatted to Jack and he revealed a wee surprising bit of information I hadn't heard before.
Like how he auditioned for Harry Potter which, he revealed, was a disaster.
"I absolutely tanked my audition," Jack told me.
"My mum dressed me up like Harry Potter, which didn't need much doing as back then I did look a lot like Harry…"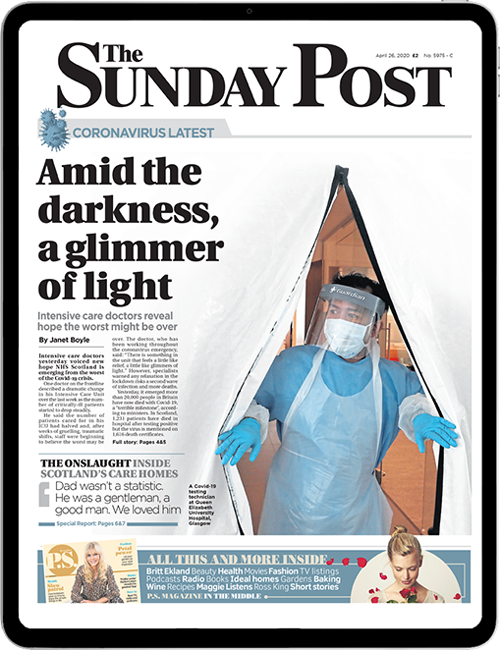 Enjoy the convenience of having The Sunday Post delivered as a digital ePaper straight to your smartphone, tablet or computer.
Subscribe for only £5.49 a month and enjoy all the benefits of the printed paper as a digital replica.
Subscribe