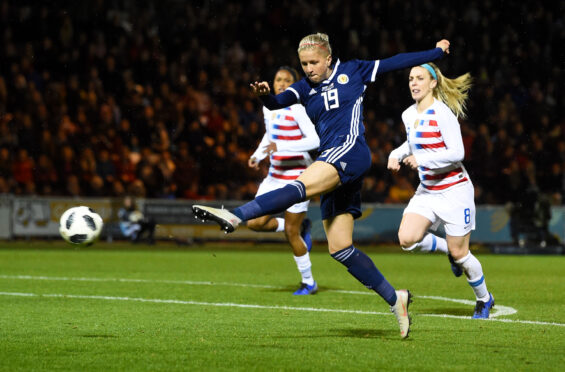 I love football. I have followed and supported St Johnstone since I was a child growing up in Perthshire but I've always enjoyed taking part too, playing for my wee primary school team at a time when the sight of a girl on a pitch was rare.
At my tiny school no one saw gender or any other characteristic as a barrier to participation in sport but I'll never forget my feeling of dejection when a visiting football coach told me football was not for girls and to join the netball game instead.
Undeterred by that experience, I continued to give football a go and relished the chance to try again at university and play – albeit not very well – for Glasgow University's women's team. I was never the fastest athlete nor the most talented footballer but the fun, enjoyment and camaraderie of team sport is something all women and girls should have the opportunity to enjoy.
Times have changed since I was at school, thankfully, but we still have a long way to go until we see true gender equality across society, sport and football.
My aspiration is that one day women's football is viewed by everyone with the same respect, admiration and enthusiasm as the men's game. It is clear women's football is only going in one direction – the question is simply how far and how quickly it can move. There should be no limit on ambition and the challenge of leading the women's club game in Scotland is one I am relishing.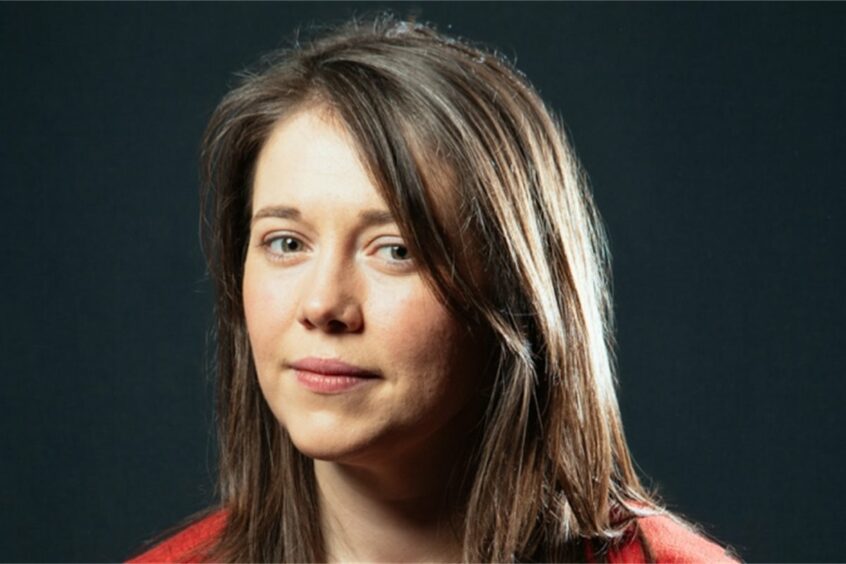 Recent growth and development in women's football has been phenomenal. The chief executive position at Scottish Women's Football, therefore, brings enormous responsibility – I have been entrusted to maintain and accelerate progress, raise the game's profile, attract audiences, increase investment and widen access. The sport is more attractive to audiences than ever and is inspiring women and girls across the country.
It is a prime example of success breeding success – Scotland's achievements at the very top of the game are enthusing a new generation of female footballers at the grassroots level who, in turn, can elevate the quality and attractiveness of women's football to new elite levels.
But we cannot take progress for granted. Just as I started in my new role, I was heartbroken to learn of Forfar Farmington's forced withdrawal from SWPL1 due to a lack of players. It cruelly demonstrated that fragilities still exist.
However, I am relieved and assured that, with its exemplary youth pathway, the club is still leading the way and thriving in its grassroots role.
The progress to date has been phenomenal and I truly believe that one day we will get there. I want to make a valuable contribution in pushing us along that road.
I held privileged positions through 14 years in parliament and government and have always sought to use that privilege to make a positive difference.
As Scotland's sports minister I was proud to be involved in establishing the Women and Girls in Sport Advisory Board to enable us to work together to increase sporting participation, heighten visibility and awareness, and to remove barriers for women and girls.
It is my honour to have the opportunity to bring my experience from government, my passion, drive and enthusiasm for football, and my ambition for the women's game to SWF.
I hope I can achieve my overriding ambition – that future generations of women and girls know and believe football is, absolutely, for them.
---
Aileen Campbell is chief executive of Scottish Women's Football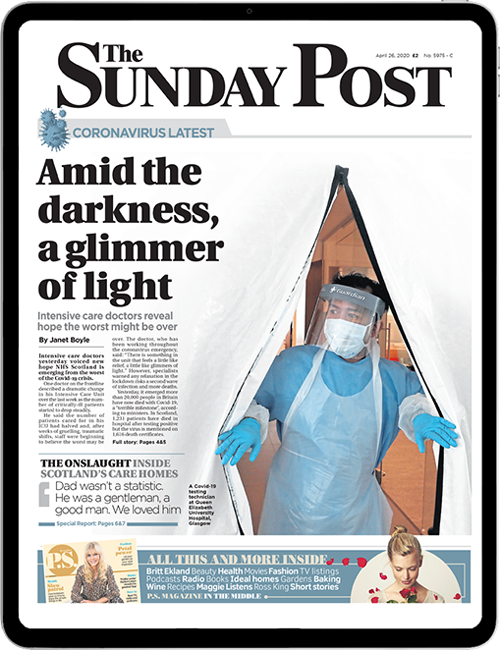 Enjoy the convenience of having The Sunday Post delivered as a digital ePaper straight to your smartphone, tablet or computer.
Subscribe for only £5.49 a month and enjoy all the benefits of the printed paper as a digital replica.
Subscribe