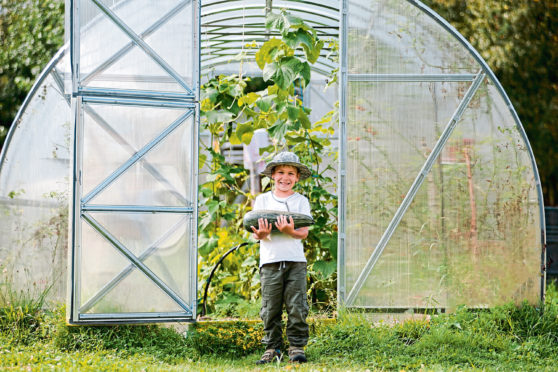 With the dream of an extra-large ­greenhouse finally coming to fruition, for Agnes Stevenson there is much to prepare and many, many seeds to buy
Snow, sleet, frost, rain – so far January has been living up to its reputation and there's something reassuring about that.
It's definitely not been the weather for working outdoors, so my houseplants have been getting extra attention and I've been compiling seed lists, sending off orders, and then sending off more.
This buying bonanza is all for a good reason. While others unwrapped perfume on Christmas Day, I got a greenhouse – or at least the promise of one. It's been on my wish list for a very long time, but because of our sloping site I thought it would have to wait until we got round to major groundwork before I'd have any hope of getting one.
Now, though, a space has been marked out and will be levelled in time for the greenhouse to arrive, which should be in March. And it's a whopper, not the standard 8 x 6, but a giant 12 x 8, with automatic vents, power supply and running water.
My 11-year-old, on the phone to his grandmother, was overheard saying: "I don't think we'll be seeing much of mum this year." And he might be right because there's no better place to be than in a warm greenhouse, with the radio playing and a giant mug of tea.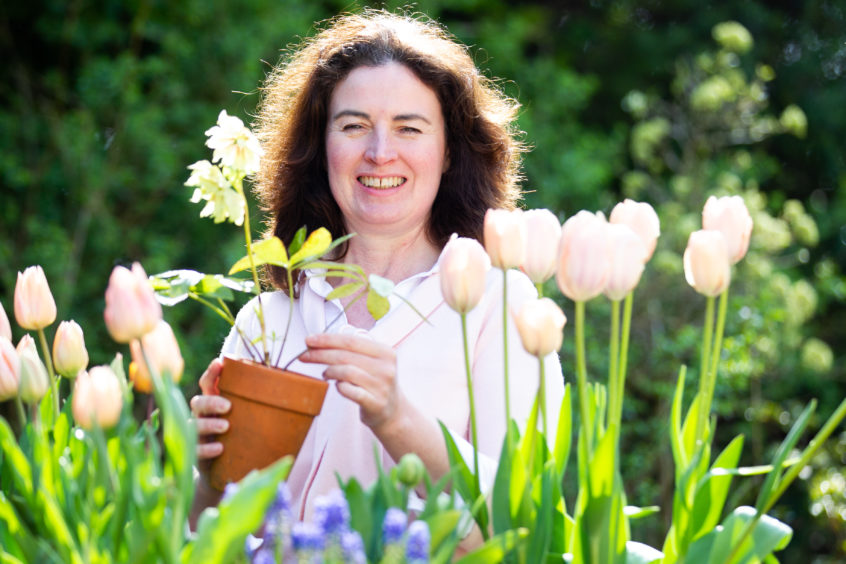 So, what am I going to grow? Sweetpeas, of course, along with an endless supply of pak choi and basil. The pelargonium cuttings, which are cluttering up the kitchen windowsills, will be moved to this shiny new home and I'll bring some strawberry plants under cover, too, to guarantee an earlier crop.
By keeping the greenhouse frost-free and using a heated propagator, I should be able to grow a wide range of food and flowers, including zinnias and chillis. I've already ordered seeds of several varieties of cherry tomatoes and regular-sized Green Zebra, which is a tangy, striped variety that is packed with flavour.
I'm going to grow cucumbers too and maybe cucamelon, a cross between cucumber and watermelon. And I'll be raising an endless supply of salads, from bright baby chard to young kale and lamb's lettuce, which is a useful year-round cropper. I've yet to find an edible leaf I don't like and I plan to keep experimenting with the huge variety of flavours and colours that are on offer when you grow from seed.
A frost-free greenhouse is also useful for starting off dahlias early in the season. Pot up tubers under glass in April and, by the end of May, you'll have good-sized plants, ready to go outdoors.
And the greenhouse will also give me somewhere to overwinter my fig tree. I've had it for three or four years and it still hasn't produced fruit, but maybe under glass it will perform better. If not, I'll dangle a few baubles from it next Christmas to celebrate.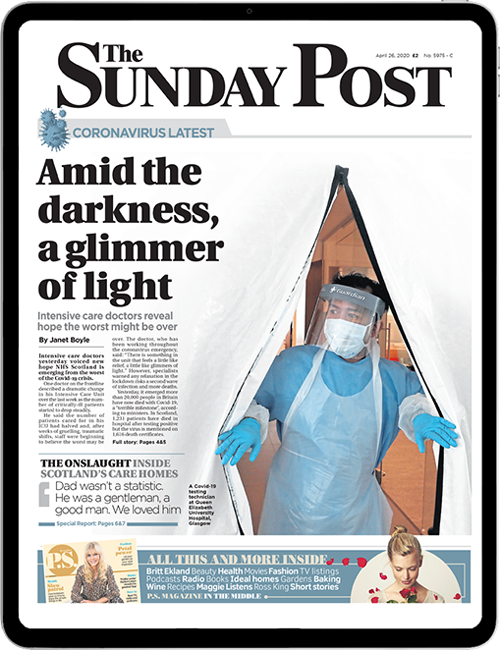 Enjoy the convenience of having The Sunday Post delivered as a digital ePaper straight to your smartphone, tablet or computer.
Subscribe for only £5.49 a month and enjoy all the benefits of the printed paper as a digital replica.
Subscribe