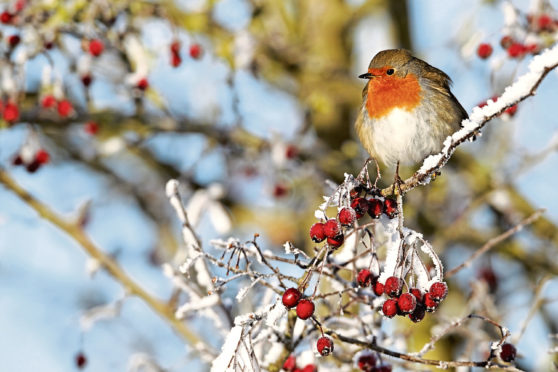 There may not be much growth at the moment, says our expert Agnes Stevenson, but there are still plenty of gardening chores which must be done
With Christmas just days away it is very considerate of the robins to perch so decoratively around the garden.
We have lots of these territorial small birds and when they aren't following me around in the hope I'll unearth some bugs or worms, they're squabbling over access to the bird feeder.
Occasionally the partridges from the neighbouring field wander through the garden too, adding to the festive atmosphere and when we've woken on recent mornings to find the whole place glittering with frost, it's been a bit like living in a Christmas card.
Without the usual round of parties to distract me this year I'm hoping to make the most of any decent spells of weather between now and the New Year to push ahead with sorting out the garden. I have dozens of camassias to plant and there are tray-loads of primulas that still need a permanent home.
Under cover the pelargonium cuttings are ready to be moved into larger pots and the fuchsias look ready to be pinched out again. I've also snapped up a job lot of Narcissus Tete-a-Tete bulbs in the sales and while most of these are destined for the slope at the far side of the house, some of them will be going into pots and coming in doors to be forced for early display.
The wintersweet (Chimonanthus praecox), though not yet mature enough to flower, does deserve to have a permanent spot in the garden instead of being continually moved around in a plastic pot, and I need to decide if there's space for a Cornus mas, an unassuming shrub for most of the year but a joy in February when its bare branches are covered in tiny yellow flowers.
It's also time to tidy up the Iris reticulata, which I grow in terracotta pots for display on the patio table where they can be seen from the kitchen on days when it's too miserable to set foot outdoors. These hardy little flowers are impervious to bad weather and provide a bright splash of colour just when you really need it.
Snowdrops do the same job and I found the first of the season in flower last week. Despite their reputation for flowering in February and March, there are varieties that start to perform in late autumn and this was one of them although it would take a real expert to put a name to it.
If everything had gone to plan we should have been picking our own Brussels sprouts for Christmas lunch, but the pheasants put paid to that so next year the vegetable patch will have to be moved to a new spot and given enhanced protection from these decorative but voracious birds.
But that's work for next month. Before that there are roses to be relocated, outdoor taps to be lagged and fresh mulch to be applied to those plants that dislike being exposed to frost. And if I come across a few snowdrops I'll be digging them up and bringing them indoors to hasten on spring.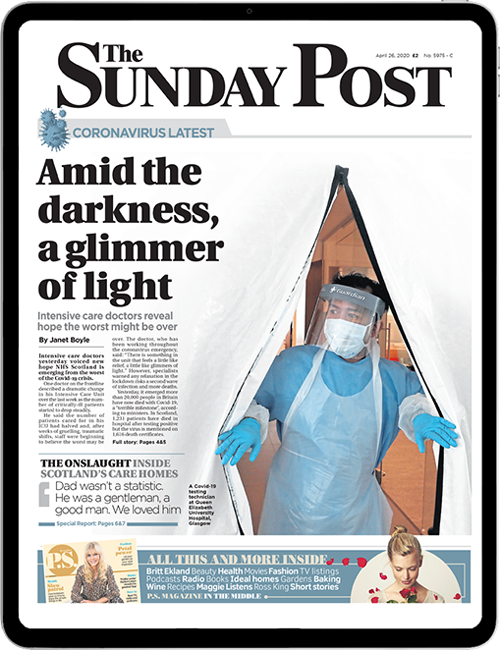 Enjoy the convenience of having The Sunday Post delivered as a digital ePaper straight to your smartphone, tablet or computer.
Subscribe for only £5.49 a month and enjoy all the benefits of the printed paper as a digital replica.
Subscribe