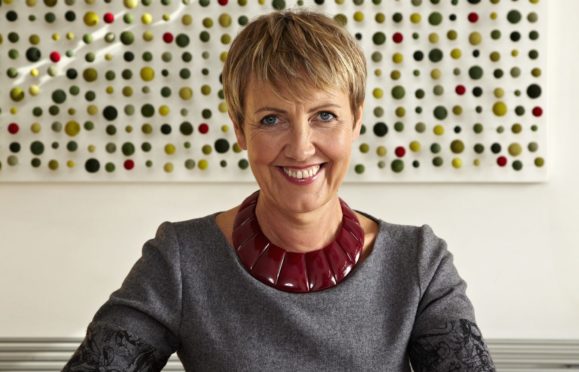 In just a few short months, she'll be collecting her pension but Aggie MacKenzie won't be bowing down to ageist stereotypes any time soon.
"It's bonkers!" she laughs. "I'm officially a pensioner come October, but I don't feel old enough.
"That's the thing with age… it just creeps up on you."
The TV cleaning guru has the air of a woman happy in her own skin as she chats about her busy social life, coping with morning hangovers – "a little too often since restrictions lifted" – and finding a new love during lockdown, all while regularly dropping the F-word.
She exudes the kind of devil-may-care attitude that only comes from someone who has rolled with life's punches and is still standing.
Aggie, 65, rose to fame on the Channel 4 show How Clean Is Your House?, which ran from 2003 to 2009. A year later she divorced from her husband and a feud with her on-screen partner Kim Woodburn (Aggie says they didn't exchange any civil conversation during the last two series of their show), saw her go through a period of therapy.
Having retrained as a yoga teacher at the age of 59, Aggie built a new career hosting online classes from her North London home as well as yoga retreats. She offers weekly sessions over Zoom on the Flavours website.
"I got to 50 and I thought 'I better start doing something,' I thought about yoga," she explains.
"I went to a local class and thought, 'This is hell'. I was checking my watch every 10 minutes, wondering when it would be over.
"But after about a year of going once a week, I started to like it and went a bit more. I didn't have much work on at the time, so I started going to classes most days. It provided a bit of structure."
Then a friend suggested Aggie, who quit Scotland for London 45 years ago, train to be a teacher.
"I qualified when I was 61!" she explains. "Physically it was tough, but one of the hardest things was writing. I had to write 2,000 words on breathing – and I was actually paying to be asked to write it!
"But I'm so pleased to have done it. In fact, I'm thrilled with the new life it has brought."
Throughout lockdown, Aggie says her daily Zoom classes have kept her going.
She adds: "It's the best way to start the day, unless you have a really bad hangover if you have had a little too much to drink the night before, which is often!
"But people are waiting on me, so I just have to get up and get on with it. And I'm glad I do it.
"I feel fitter and more flexible and stronger than I've ever been, and I have yoga to thank for that.
"It has given me a sense of purpose. I remember back at the start of lockdown, my son's girlfriend said to me I would need to get on Zoom. My first thought was, 'I can't do that. I'm old and wouldn't know how to work it'. But thankfully it was pretty straightforward."
Lockdown, for the mum of two, has signalled many life changes – including spending time living with the new man in her life, who she actually first met 42 years before they began dating.
"We're into year two now. He's still in my life," Aggie confesses, though she remains tight-lipped on the details.
"For most of the lockdown last year we lived together. We don't live together now but we live near each other and we still see each other. We're very close."
Sharing her home has been a challenge, especially for a household cleaning name such as Aggie, although she admits she has relaxed in recent years.
"I live on my own so I have lots of spare time and only my own mess to worry about, but there are times when I see the sun pouring through the windows and I think it's really manky!" she laughs.
"The truth is there's nobody else to blame, but my attitude is always if it's dirty, clean it."
Aggie admits she misses the days when cleaning was her bread and butter on How Clean Is Your House?, a job which she has her mum Joan to thank for.
"It was great," she says. "I loved a really dirty house. I used to say the badder, the better!
"When I think back to getting on that show it makes me laugh. I had been working at Good Housekeeping doing cleaning tips and got a call asking me to come for a screen test for a new programme.
"I get my clean streak from my mum. She ran a tight ship. I think she was always of the mindset that the house had to be clean incase someone popped in. She always made us do our chores – and was never without a tin of Vim in her hand.
"I hated the chores at the time, but I do think it made me realise what standards were.
"I called mum and asked her for her top cleaning tips. And they must have liked them as I got the job!"
The show ended in 2009 – and with a massive rift with ex screen partner Kim, which partly prompted a period of years of therapy for Aggie.
"I think everyone should have a go at therapy," she said. "It's so amazing.
"When I was having problems with my marriage, I saw a therapist. I didn't know what else to do. I was a bit mixed up.
"I ended up seeing a therapist for a couple of years, through my mum's death and my dad's death.
"And it was all really good stuff. I found it very liberating. It's good to feel you are understood."
Aggie was so enthralled that she went on to do a three-year course in psychoanalytic psychology at Birkbeck, University of London.
She says: "I find it really interesting that most of us don't understand our responses to things. Why do we behave the way we do? Often it is because of things that happened in our childhood.
"I have always thought I was a bit mad going back to work when the boys were only a few months old.
"But I have a lovely relationship with my boys. Well, they may hate my guts but if they do they pretend very well!"
Catching up with sons Rory and Ewan – both chefs – has been a welcome relief following the challenges of lockdown.
Apart from that, Aggie has spent the last year cooking and baking, fitting in her 10,000 steps every day and sharing her encyclopedic knowledge of household cleaning with the nation stuck at home with nothing else to do on her website aggiestips.com.
"I have just been laying low, but I'm quite happy with that," she says. "And now it's nice to be back out and about again.
"I spent so long waiting for the Covid vaccination, but it turned out I had already had it!
"I ended up in a Johnson & Johnson vaccine trial. I was part of a study and didn't know whether I was having the placebo or the real thing.
"When I came up for the jab in January, I was unblinded from the study. And it turned out I had already been doubly vaccinated.
"You could have knocked me down with a feather. I had absolutely no idea. I didn't even have a sore arm!"
Aggie, who grew up in Aviemore, admits the extra protection – and easing of restrictions – has turned her into a bit of a party girl.
"I have been a bit blasé," she says. "I've been doing a bit too much heading out lately. I need to calm down!"
And this autumn, that's exactly what she has planned.
She's teamed up with Flavours Holidays to host a yoga retreats in Tuscany.
"Fingers crossed it all goes ahead," she says. "It has been such a long time since I was away abroad. I squeezed a trip in to Greece last summer and I'm so glad I did. But it still feels so long ago.
"I still haven't put it in my diary because it has been pushed back a couple of times due to Covid.
"But the thought of travelling again is amazing.
"I can't wait! Seeing the world is one of those things that keeps me feeling young."
---
Clean up the Aggie way…
She may not be on our screens with her fluffy marigolds and feather duster but Aggie is still dishing out her top cleaning tips.
Her website aggiestips.com is filled with nuggets to help domestic gods and goddesses stay ahead when it comes to dealing with dirt.
Here are some of the Queen of Clean's super suggestions to get your home sparkling…
Wonderful windows
Buy some microfibre cloths specially for glass and mirrors. Wash the dirt off with warm water plus a drop of washing up liquid using a cotton cloth then dry with the microfibre cloth. Your windows will be clear and streak-free.
A brighter barbie
If your barbecue was put away last year without being cleaned, take a handful of scrunched-up aluminium foil across the cooking area – this will quickly remove most of the grot, then finish cleaning in a sink of hot soapy water using a pot scrubber. Rinse, dry and light your coals!
Plumper pillows
While the sun's shining, get those pillows (two at a time) in the washing machine (check the care label) and out on the line.
Feather-filled pillows need to dry quickly, otherwise the feathers will develop mould. If the rain's back on, stick in the tumble dryer with a few white tennis balls to stop the filling clumping.
---
For more information about Aggie's Yoga Retreat, visit flavoursholidays.co.uk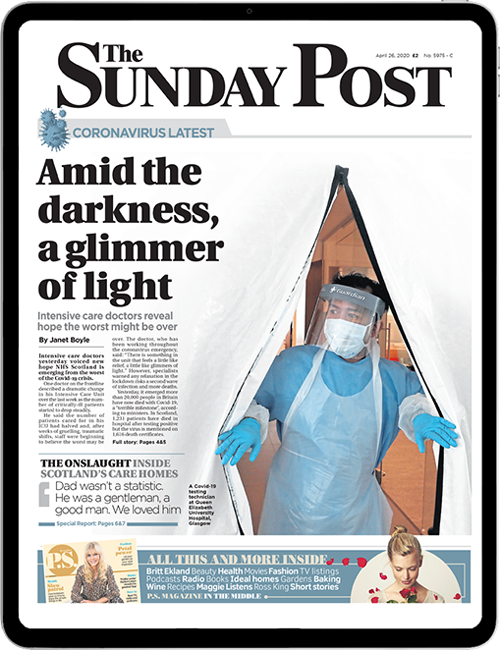 Enjoy the convenience of having The Sunday Post delivered as a digital ePaper straight to your smartphone, tablet or computer.
Subscribe for only £5.49 a month and enjoy all the benefits of the printed paper as a digital replica.
Subscribe