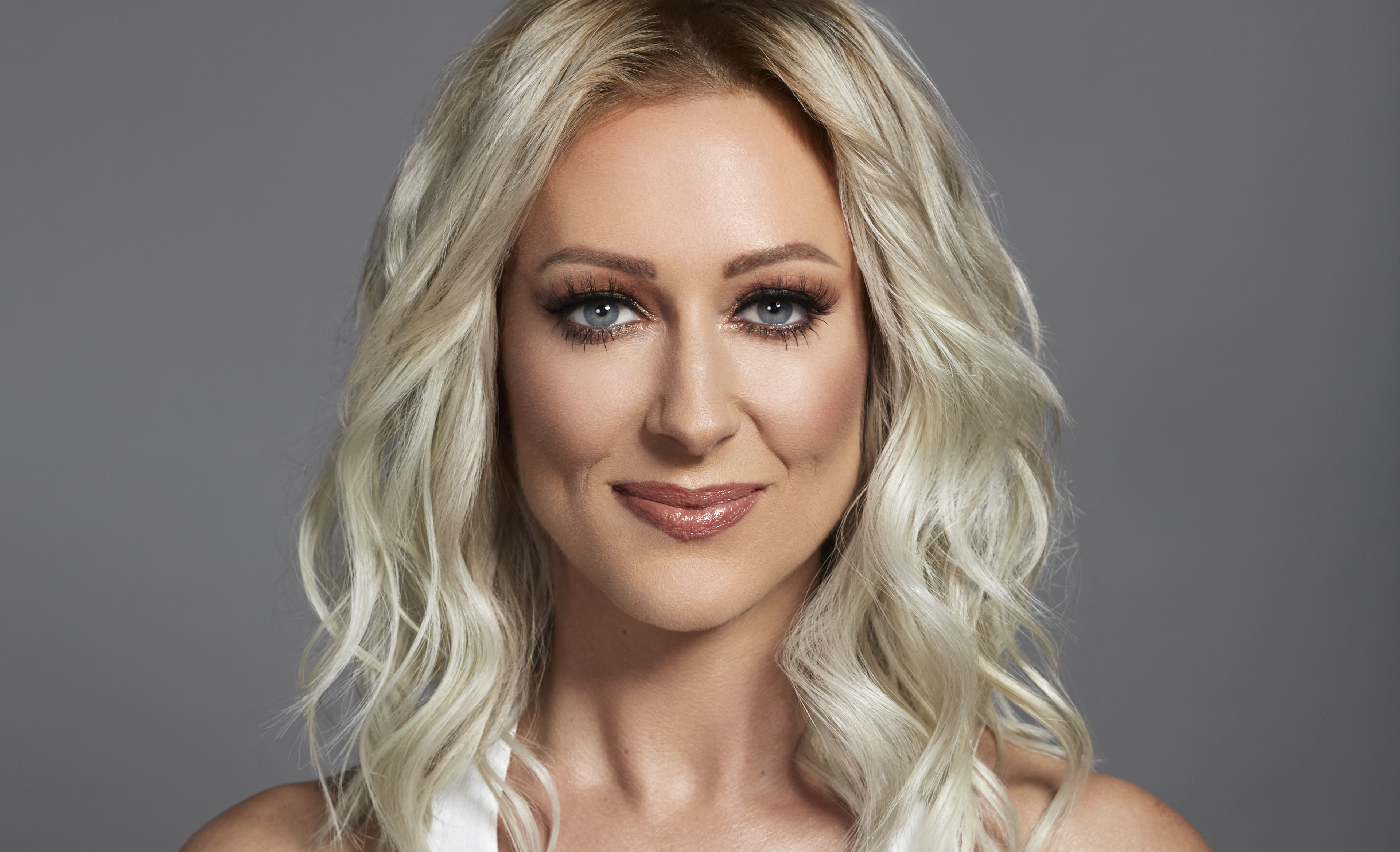 IT took toil, tears and pushed her to the brink both mentally and physically.
But Faye Tozer's drive took her all the way to last month's Strictly Come Dancing final in front of 13 million viewers.
And the Steps star has told iN10 how she's come out the other side a new woman.
"It's made me braver and more confident," said Faye, 43, as she gets set to head to Glasgow this week for the hugely popular Strictly Live tour.
"Now I feel I can take on the world. I feel brave enough to take on things on my own without the band.
"And Strictly makes you so much more visible. My profile has gone through the roof – I literally can't step out without meeting somebody who's seen the show."
Talk of the "Strictly curse", worries over the commitment required and, doubtless, fears of making a complete fool of yourself in front of the nation can make getting celebrities on board tricky for the show's bookers.
Suffice to say, that wasn't the case with superfan Faye.
"I'd been wanting to be on Strictly for at least 10 years," she laughed. "I was knocking on the door, inviting casting agents to Steps shows and musical theatre things I was doing.
"When they said they wanted to put my name in the hat I literally jumped for joy. And when the call came to say I had the job I had a little cry in the street because I was so happy."
Although she went in with her eyes very much open, Faye admits it was a harder challenge than she could ever have imagined.
Pro partner Giovanni Pernice saw her potential, pushing and pushing to take her to another level. The 10-hour daily training schedule saw her reach the final, narrowly losing out to Stacey Dooley.
"There were times that I was tearful but you'd have a coffee – I lived on caffeine – and remind yourself that it was all good, you were on Strictly."
The bonding with the other celebrities helped her through, too, in particular stress advice from newsreader Kate Silverton.
"After the buzz of the first week, my nerves really kicked in and I'd be physically shaking," reveals Faye. "Kate's become a good friend and she gave me some coping mechanisms.
"She works with a lot of mental health programmes and she suggested giving my nerves a name or character, and then put them away in my pocket to cope with the fight or flight instinct.
"Thank heavens she told me that and helped me through from the beginning."
The marathon training sessions took Faye away from husband Michael and nine-year-old son Benjamin for huge chunks of four solid months.
And getting back to their plush South Tyneside house last month was very welcome.
"I was pretty much living at the Elstree studios so it was wonderful to get back to my own bed," said Faye. "The few weeks before the tour rehearsals were such a luxury.
"It was fabulous doing the normal things like the school run and walking the dog. I literally smothered Benjamin. I'm sure the poor thing was probably looking forward to me going away again.
"Having quality home time was lovely."
When she's away, domestic duties land with Michael but she's always happy to get back in charge.
"I'm super hands-on," she insisted. "I take over – which must be really annoying.
"It's all or nothing really. When I'm away I have no choice but I'm right in it when I'm there.
"I'm very organised and a big list maker. My dad is as well, so I think I get that from him.
"Things to do, what I want to achieve, people to see. I want to have a full life outside of work.
"I think it's really important that Benjamin goes out and does as much as he can and experiences life.
"We're just normal and I take great pride in having lovely family values.
"Sundays are brilliant because everyone goes round to my mother-in-law's to chill out. And I like doing a bit of binge-watching – documentaries on Netflix about murder float my boat!"
Just don't expect some delicious dishes lovingly prepared by Faye if you pop round for a meal.
"I'm a dreadful cook. Ready-made meals are an absolute godsend.
"I can do you a really good salad or a fried egg sandwich but I don't enjoy being in the kitchen.
"Somebody asked me recently if I'd like to go on Celebrity MasterChef and I just laughed. I wouldn't embarrass myself."
Strictly's high profile saw offers flood in for Faye, some that have made her think about a change of direction.
"I didn't plan on doing anything different in my career, but it's been interesting to see some of the offers come in.
"I love what I do and I think I've got a nice, balanced career. But it's nice to be a female over 40 in the entertainment industry and have some proposals that aren't just off the back of Steps. People are interested in me because I've been able to show something else I can do. That recognition is lovely."
But while individual acclaim is appreciated, there's no chance of her stepping away from Steps anytime soon.
They are set to go into the studio this year to record a new album, with Faye already enthusing about the teasers she's heard of the songs.
"Steps is always going to be our baby and we feel so grateful to have that in our lives," she said. "Our fan base is still incredible and I think if you graft and are a team player, that's a good road to success and longevity.
"But all five of us know it's important to have our own identity. It's healthy to your own career and businesses outside of Steps.
"And we all support each other in what we're doing."
Steps played the SSE Hydro during a recent run of dates and Faye can't wait to get back there for the Strictly tour, which has four shows from Friday to Sunday.
The sparkly spectacle not only features Faye, Stacey and the rest of the top celebs but, for the first time, also all four judges, Shirley Ballas, Craig Revel Horwood, Darcey Bussell and Bruno Tonioli.
"The Hydro is one of my all-time favourite venues," said Faye.
"The Glasgow crowds are always awesome.
"I know I'm probably a bit biased, but I always think the further north you go, the noisier and more fun the audiences are. I've got plenty of friends in Glasgow who'll be there.
"I had my birthday dinner in the city a couple of years back and you're always sure of a good night."
And the thrill of performing in front of an audience will never leave her.
"I did my first show when I was six, a little baby dancer at a panto at the Luton Library Theatre with Davy Jones from The Monkees," added Faye, who is hoping to be back in musical theatre by the summer.
"It all started then and I've always loved it since."
For tickets visit strictlycomedancinglive.com