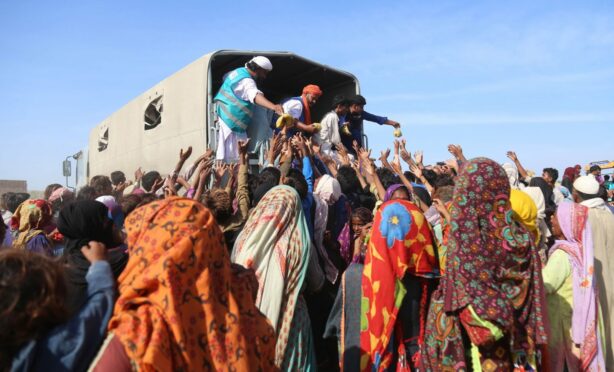 Pakistan faces an epidemic of waterborne diseases in flood-hit areas after the worst natural disaster in its history.
Aid workers warn debilitating diarrhoea, skin diseases and eye infections are spreading in relief camps across the country which has been ravaged by floods that have left more than 1,100 dead.
Fears around the devastating scale of the floods and continuing risk to life come as the Disasters Emergency Committee (DEC), an umbrella group of UK charities including Islamic Relief, launches a campaign to get lifesaving supplies to the country.
Millions are surviving without clean water, food and shelter in what the UN dubbed a "monsoon on steroids". Nadeem Baqir, Islamic Relief Scotland's community fundraising manager, said: "It is very drastic there at the moment.
"One of my colleagues who is there sent a picture and it shows row after row of tents next to a main road where people were seeking shelter. The areas suffered monsoons and floods before but it could be that climate change has made the severity of it much worse. The death toll is more than 1,100 people but when you see some of the images, I don't doubt that it will actually be much higher."
Pakistan blames climate change for the unusually early and heavy monsoon rains which since June have caused flash floods that have affected 33 million people and claimed 1,191 lives.
More than a million homes have also been damaged or destroyed. Floodwaters have started to recede in parts of the country but many districts in the southern Sindh province remain underwater.
Baqir added: "The affected areas in Pakistan continue to suffer from heavy rains and flooding, especially in the provinces of Balochistan and Sindh. It will take some time before we know the true scale of the death toll and how many people have lost their homes. The contamination of water sources means a high risk of disease outbreaks, and the flood damage will have had an immense impact on many people's livelihoods and food security."
Nearly half a million displaced people are living in relief camps. In Sindh, thousands of medical camps have been set up in flood-stricken areas to treat victims. Several countries, including Turkey, China, Qatar and Saudi Arabia, have sent planeloads of aid. According to initial government estimates, the devastation has caused £8.6 billion in damage.
Pakistan Prime Minister Shehbaz Sharif called the floods "unprecedented" while Sherry Rehman, the country's climate change minister, said the floods were worse than the major ones that hit the country 12 years ago. She said: "Those floods displaced 20 million people. This year the floods have not ended and we have already calculated at least 33 million people are badly impacted."
An urgent appeal has been launched by the DEC to help millions of people affected by the devastation. Alongside Islamic Relief, the DEC comprises 14 other aid agencies including Oxfam, British Red Cross, Tearfund, Save The Children and Christian Aid.
Baqir said: "Our priority right now is to help save and protect lives as waters continue to rise.
"The scale of these floods has caused a shocking level of destruction – crops have been swept away and livestock killed across huge swathes of the country, which means hunger will follow. DEC charities are doing all they can but donations from people across Scotland will make a huge difference in enabling them to reach more people."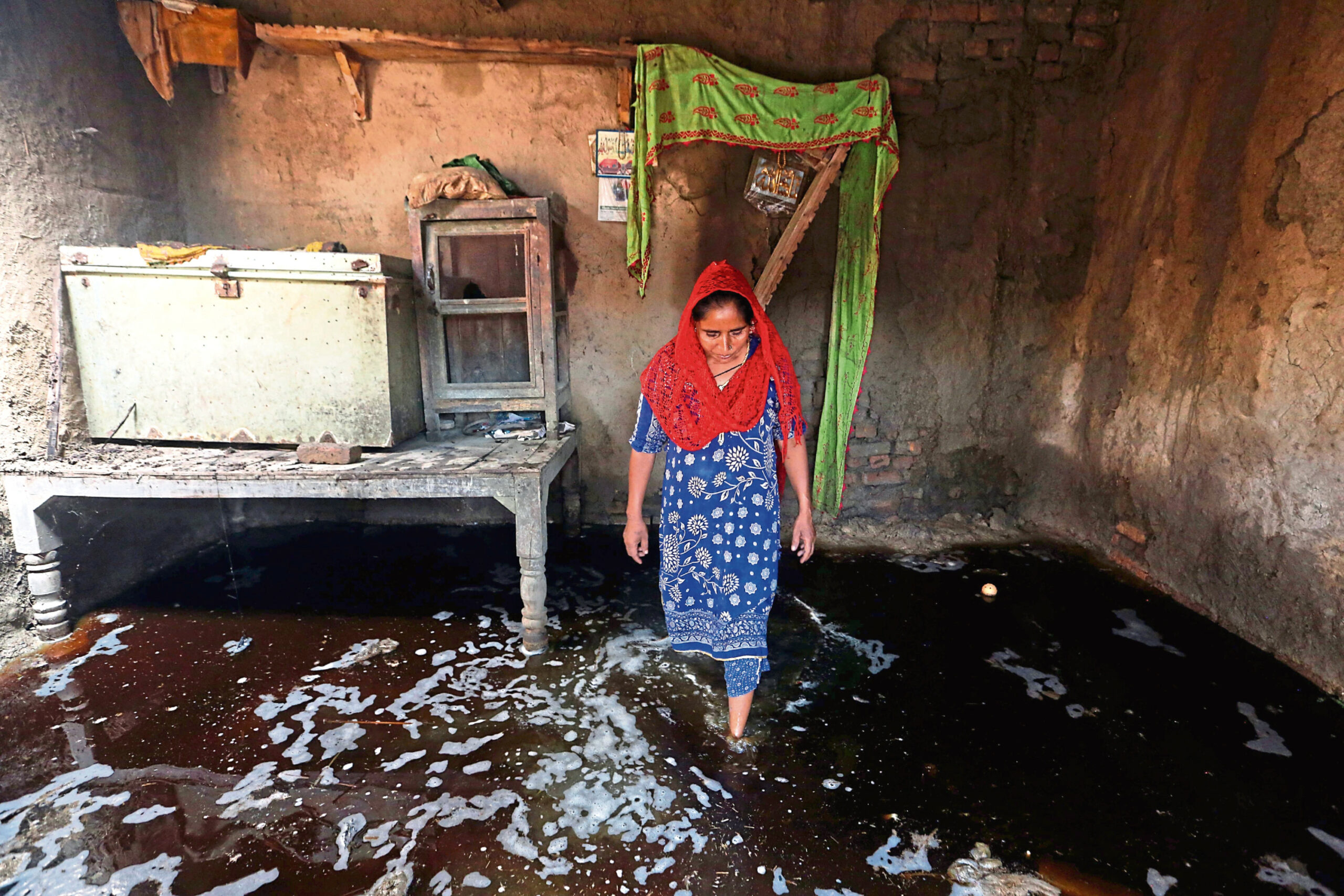 He acknowledged the appeal came as many Scots struggled with the cost of living crisis, urging donors to give whatever they could "at what we appreciate is a difficult time."
The UN has also launched an urgent appeal to raise £138m to help Pakistan. Waseem Ahmad, of DEC member agency Islamic Relief Worldwide, said: "I've seen how whole villages have been swept away and submerged. I saw miles of nothing but water where just a few days ago there were entire communities and people's homes.
"I've met so many families who fled for their lives just minutes before the floods arrived and they have lost absolutely everything they owned – their homes are destroyed, their livestock are dead and their crops are ruined. They don't know how they will feed themselves and their children."
The floods have submerged vital infrastructure and farmland, killing livestock and destroying two million acres of crops, threatening future harvests. Experts believe the situation may deteriorate even further as heavy rains are still hitting already flooded areas.
On Wednesday, UN secretary general Antonio Guterres said the country was facing "a monsoon on steroids" as he called for funding to help those suffering in the "climate crisis hot spot".
Guterres said: "Millions are homeless, schools and health facilities have been destroyed, livelihoods are shattered, critical infrastructure wiped out, and people's hopes and dreams have washed away. Every province of the country has been affected.
"Let's stop sleepwalking towards the destruction of our planet by climate change. Today, it's Pakistan. Tomorrow, it could be your country. Let us work together to respond quickly and collaboratively to this colossal crisis. Let us all step up in solidarity and support the people of Pakistan in their hour of need.
Scotland's First Minister Nicola Sturgeon has also been urged to do more to help Pakistan where one third of the country is under water.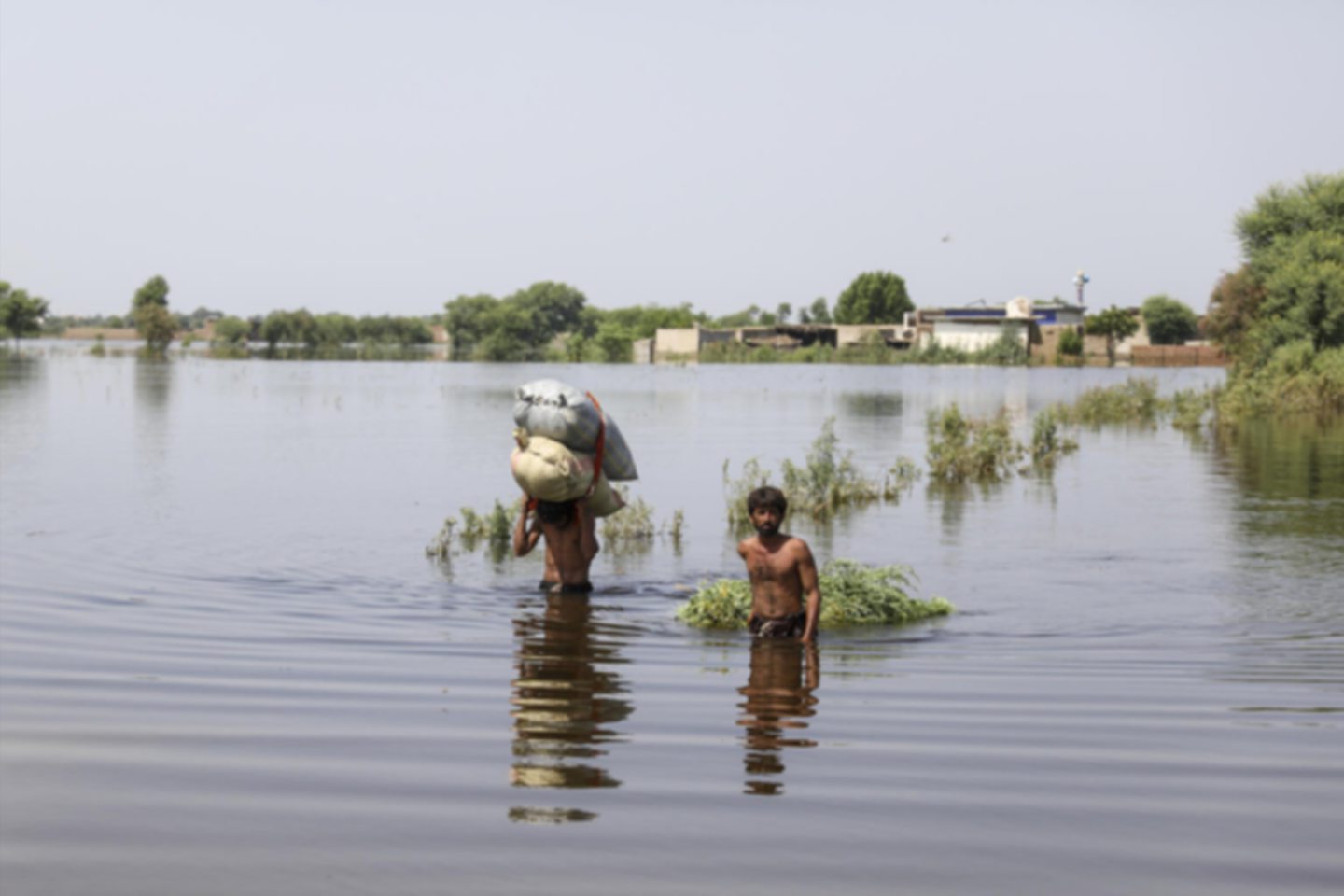 Airdrie and Shotts MP Anum Qaisar has written to the FM appealing for assistance. She said: "Scotland continues to be a world leader on climate change, with the Scottish Government already declaring a climate emergency.
"Nations such as Pakistan require our full support both financially and through progressive policy to help mitigate the impact of climate change.
"I am proud that the Scottish Government has ensured that the onus to bear the brunt of climate emergency does not lie with the Global South, rather with the developed economies who often do not feel the impact of climate change.
"In line with our commitments in the Climate Justice Fund, what action can the Scottish Government take to help the people of Pakistan? At a time when the UK Government has taken the decision to cut levels of foreign aid spending, countries such as Pakistan are in desperate need of immediate financial assistance, as well as long term commitments to tackling the climate emergency."
UK Foreign Secretary Liz Truss – the favourite to be the next PM – said the UK stood with Pakistan and would get life-saving aid to the most vulnerable.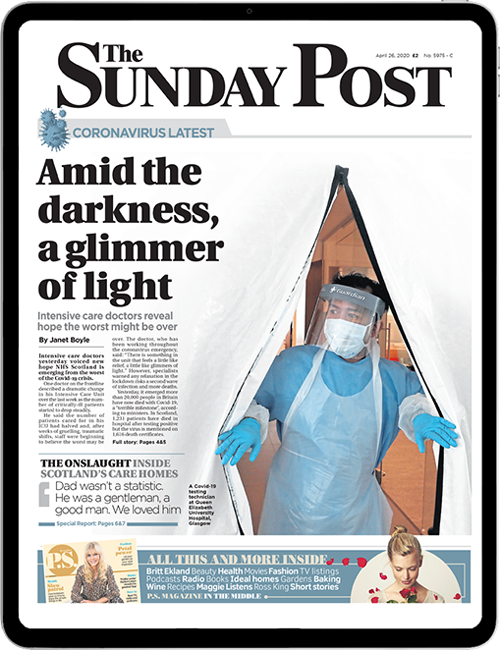 Enjoy the convenience of having The Sunday Post delivered as a digital ePaper straight to your smartphone, tablet or computer.
Subscribe for only £5.49 a month and enjoy all the benefits of the printed paper as a digital replica.
Subscribe