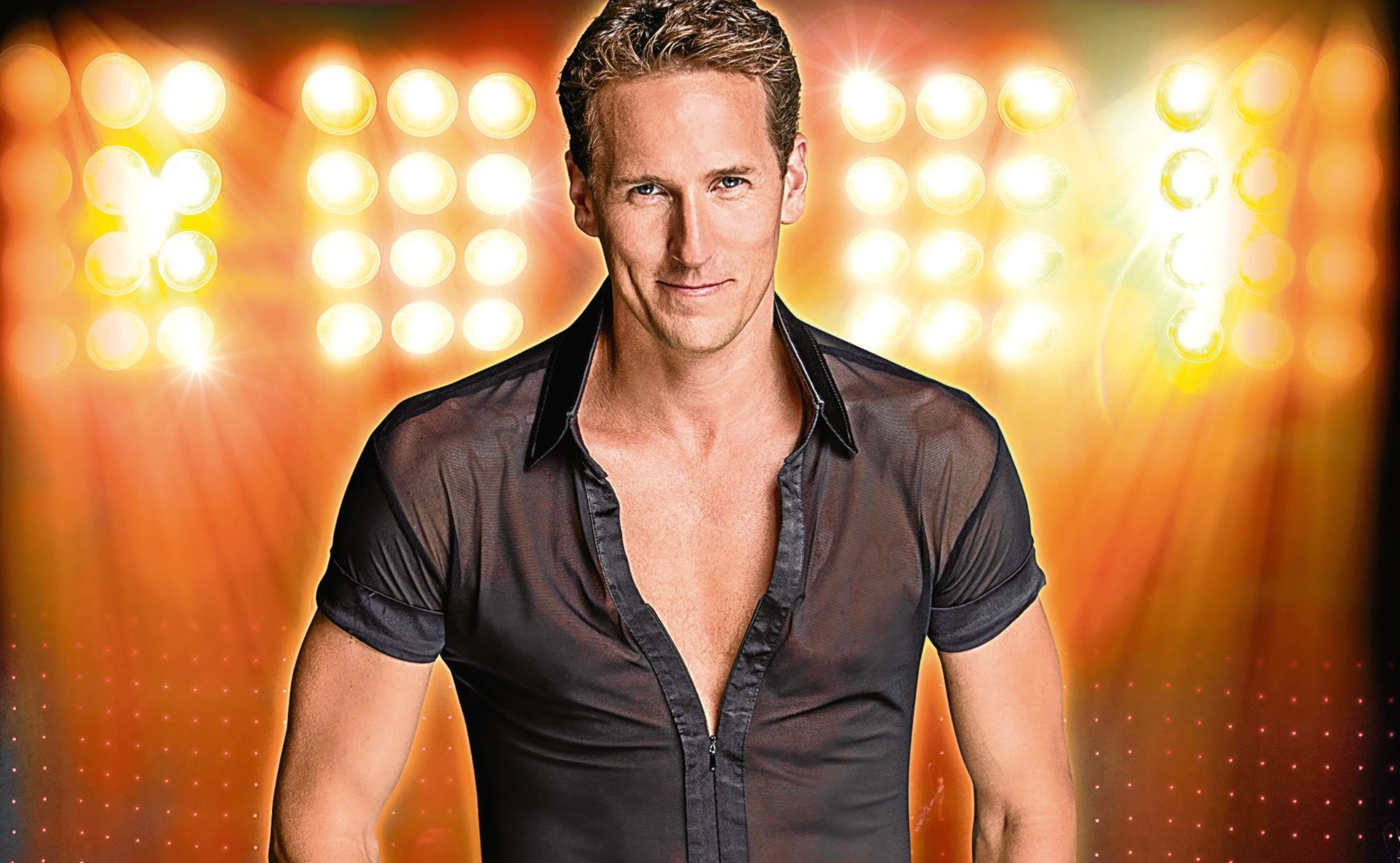 Brendan Cole was a Saturday night TV staple for 15 years.
As one of the original stars of Strictly, the New Zealand dancer became a household name.
But he fared less well when he returned to the weekend schedules recently – on the rival show.
Alongside actor Jeremy Edwards, Brendan appeared on the celebrity version of The X Factor, but it turns out his singing isn't as good as his samba.
The duo were voted off the show before the live rounds began, but the 43-year-old star has no regrets.
"When you get involved in something like X Factor or Strictly, you throw yourself in at the deep end, but it didn't quite come off the way I was hoping for Jeremy and I," Brendan said.
"It was only a brief encounter but I'm looking forward to going back for the final and supporting the gang."
The dad-of-two has a top secret project with Channel 4 coming up and says he's busier than ever, but admits there were doubts about what would happen next after he left Strictly.
Brendan won the glitterball trophy in the show's first series, alongside newsreader Natasha Kaplinsky.
He said: "It was a step into the unknown and you try to prepare – I have a great business outside of that, but in terms of TV and media, you don't know if there will be any interest in you or if people want to see you.
"I know not everyone likes me, but some people do and want to see what I do next.
"For half the year, you couldn't do anything else because of Strictly, you are with them 24/7.
"I've been ridiculously busy since leaving Strictly. It's been an incredible two years and it won't last for ever, but as long as it does I'm happy to be involved.
"My friends are still very much in the show and it's great to see them doing their thing.
"But it's changed a lot even from when I was on it.
"I don't know some of the pros at all now, but I do keep in touch with what's going on."
Brendan is back out on the road soon for the next instalment of his Show Man tour, which he promises will be his last big band tour after 10 years doing five different productions.
The show consists of a team of eight dancers, a live band, singers and a choir.
"This is the biggest show I've done and is geared towards the Strictly audience," said Brendan, who has been married to model Zoe Hobbs since 2010.
"It's a dance show at heart, but it's gone quite theatrical.
"Putting together a big band show is so time-consuming – it takes months to create a new production – and it's also expensive.
"I've been touring with the big band for more than a decade, so this definitely feels like the right time to finish with that.
"I'm not planning the next tour at the moment, because it's so hard to fit anything into the schedule that is long running.
"But if I do go out again it will be something slightly different and new.
"I'm so proud of this production and I'm going out on a high."
---
Brendan Cole: Show Man, Aberdeen Music Hall, Glasgow Royal Concert Hall, Alhambra, Dunfermline, Perth Concert Hall, Eden Court Theatre Inverness, Feb 26-27, 29, Mar 3-4.