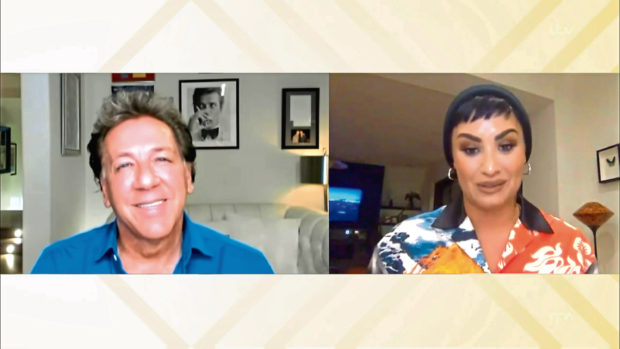 In 2018 Demi Lovato took an overdose which caused three strokes, a heart attack and partial loss of her sight.
For this to happen to a former child star in her mid 20s, seemingly at the peak of her pop powers, was a massive shock to her fans.
I'm delighted to say that Demi is back and looking better than ever.
She has a new album out called Dancing With The Devil, and a documentary to go along with it.
In it, she explores what led to her overdose and how she's doing now.
I sat down with Demi over Zoom for a chat and she was looking really well and, I have to say, in great form, despite the difficult times she's had.
"It's never easy talking about traumas or things that you've gone through, but I think laughter is the best medicine and me and my friends have this ongoing joke where we say 'It's never too soon to laugh about something'," she said.
"Making Dancing With The Devil was difficult, watching it was difficult, but living it was the most difficult.
"Once I made it through that I realised that I now have an experience and platform to be able to share my story with people and hopefully help them get through some of the things I have experienced. It was important that I shared my story.
"When I woke up in the hospital I wasn't sure if I was going to have a career. I learned afterwards that nothing had happened to my voice, fortunately. But I didn't know if I had a career.
"That's why music keeps saving me over and over again, because it's there for me when nothing else is going right.
"I just chase the music and the rest follows."
Demi revealed that, rather than complete sobriety she is pursuing a strategy of moderation when it comes to alcohol and marijuana.
It's in contrast to her friend and supporter, Elton John, who is completely sober these days.
"He has different beliefs than I do and that's OK," said Demi.
"Moderation may not work for everybody, complete abstinence doesn't work for everybody either and I do know that is a method that he believes in."
Demi has a new shorter haircut, which I think really suits her.
She explained: "I felt like I was living my life for other people for so long and I'd always wanted to cut my hair and I finally did it."
Demi also shared with me a gift from Gwyneth Paltrow which I can't discuss in a family newspaper!
"Any time a friend of mine can make me laugh or I can make a friend laugh I'll share that with the world," she added.
"The friends that I have in my life, most of them aren't famous and it's because I love doing normal things with them, like Netflix. I've been binge-watching The Walking Dead and Grey's Anatomy."
It sounds like Demi is – aside from gifts from Gwyneth Paltrow – having the same lockdown as the rest of us!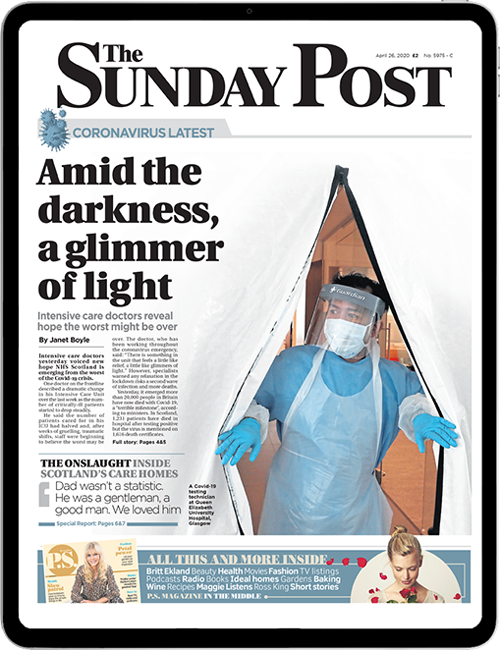 Enjoy the convenience of having The Sunday Post delivered as a digital ePaper straight to your smartphone, tablet or computer.
Subscribe for only £5.49 a month and enjoy all the benefits of the printed paper as a digital replica.
Subscribe