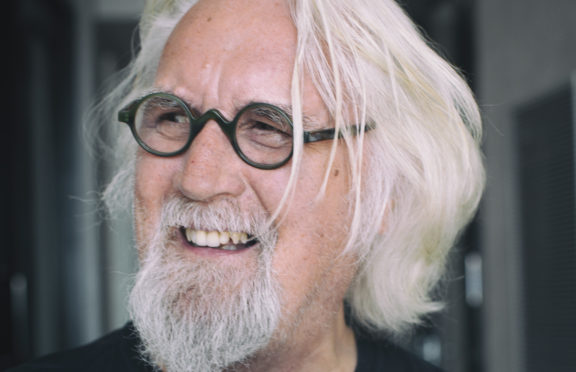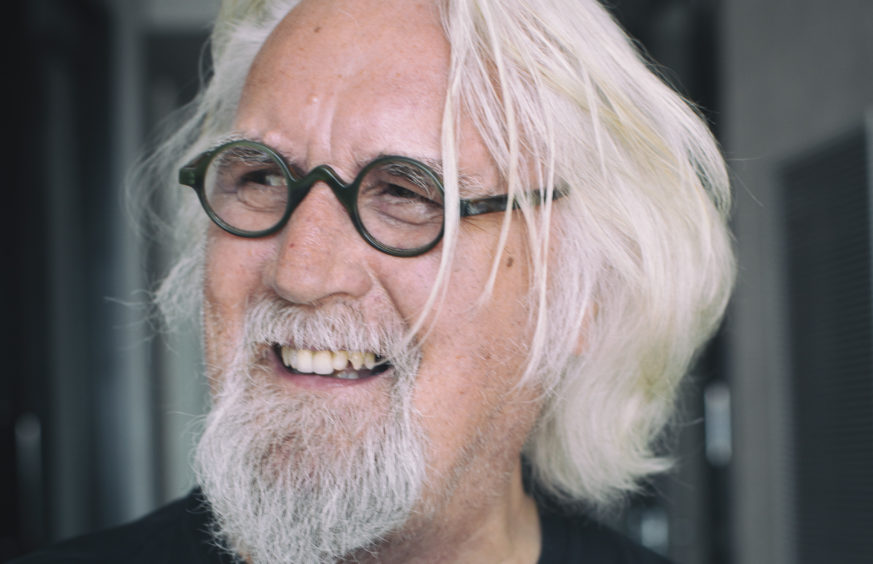 After half a century making the world howl with laughter, Billy Connolly has revealed the secret behind his comedy success…don't tell jokes.
One of the funniest stand-up comics every to grace the stage, the Big Yin told how his act was a gag-free zone as one of his last performances, recorded at the Sydney Opera House before he gave up touring due to Parkinson's, hits the big screen.
In a interview accompanying the special screening, the 76-year-old says he never wrote any of his material down and just tried to be as funny as folk in the pub.
"When you're in a bar when people are coming out of work, you'll hear big belly laughs coming from them," he said. "Then you'll go home and watch a comedian on TV and you'll say, he's good, but you'll not be laughing.
"Those people in the pub are just doing it for the joy, and I often think in my career I've tried to be as funny as ordinary people are, just being funny about things that matter round them but not necessarily to anyone else.
"I have a book coming out of my routines and it's extraordinary, they don't make any sense. There's no beginning, middle or end, because I don't write them down. I would stick bits on to stories in every town.
"I thought that's what all comedians did and then I discovered they were writing their stuff. I've tried to write it, but it comes over as pretentious. It's not big enough for the stage, but it's OK for talk shows.
"I really admire guys like Stewart Lee, who can go out and do the stuff they've written. I can't." Billy also revealed he did not enjoy his early audiences and found his first gigs hard-going.
"When I first got famous, the audience went crazy, they saw me as a super Scot comedian, funny with a language they understood," he said.
"I had to work at getting rid of it. It took a few years, but it calmed down.
"The people I didn't like went away, and the people I wanted arrived and it got great and it stayed great."
Billy has been open and honest about his Parkinson's since revealing his diagnosis in 2013.
"I announced my Parkinson's and we got on with it together – it's a very comfortable feeling," he added.
---
Billy Connolly: The Sex Life Of Bandages, in cinemas nationwide on October 10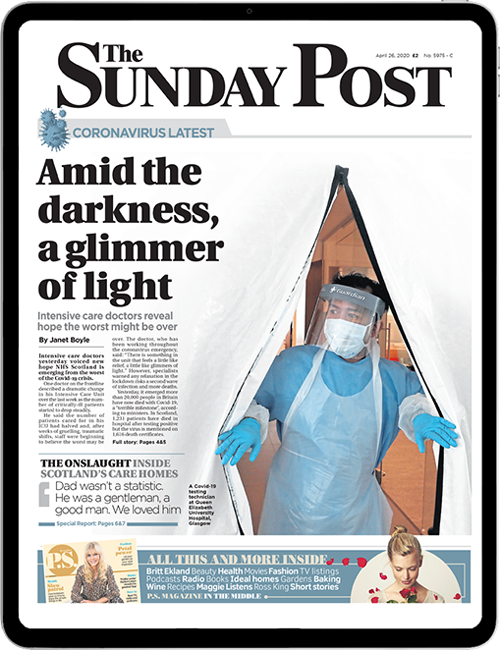 Enjoy the convenience of having The Sunday Post delivered as a digital ePaper straight to your smartphone, tablet or computer.
Subscribe for only £5.49 a month and enjoy all the benefits of the printed paper as a digital replica.
Subscribe