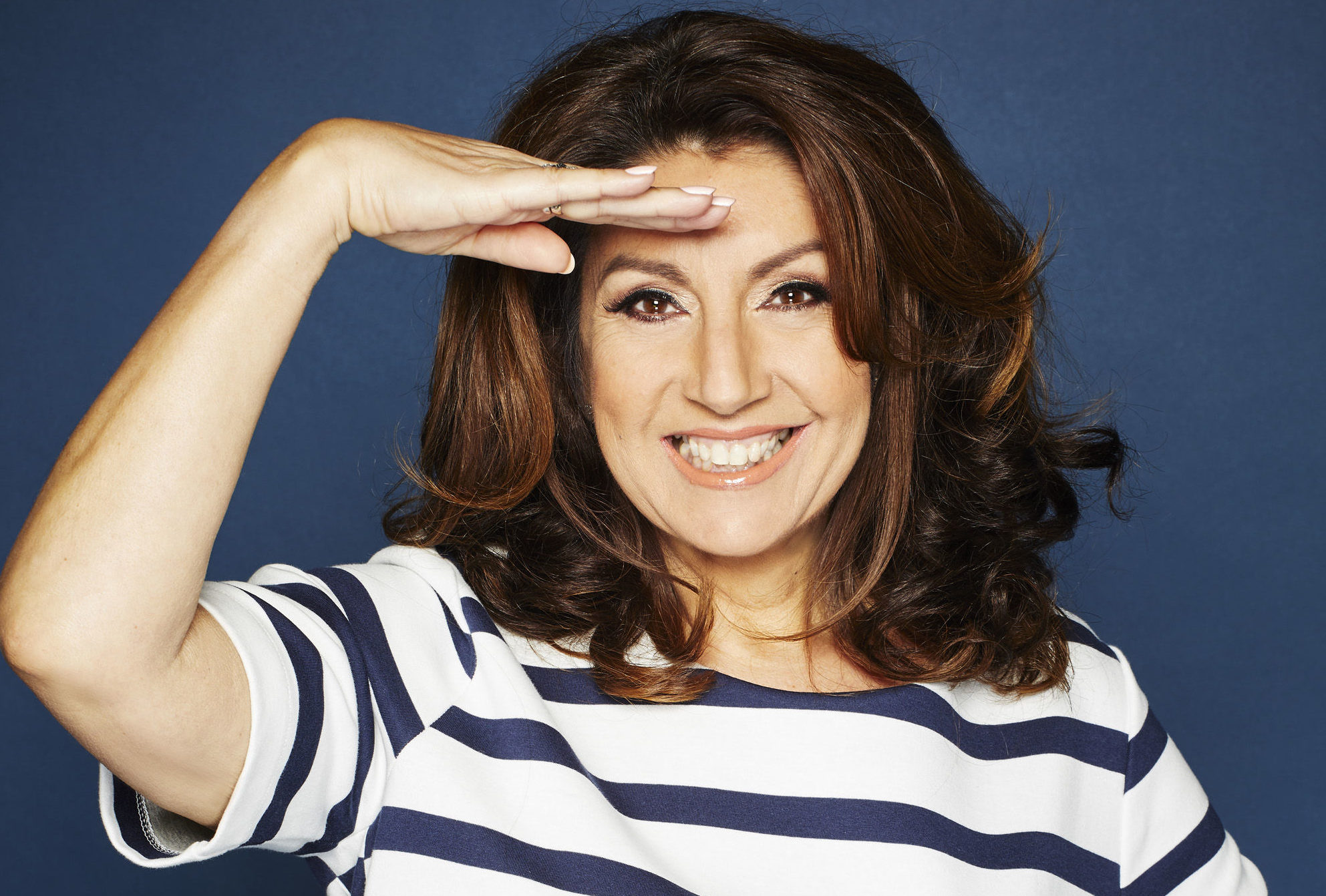 IT seems entirely fitting that in the 20th anniversary year since Jane McDonald first found fame, the past 12 months have been her busiest yet.
Because, while success can often be fleeting for those who come to prominence through reality or fly-on-the-wall TV shows, the hard-working singer has proved to have staying power.
A combination of talent, toil and likeability has seen the Yorkshire singer with the Scottish parents remain at the top of her field.
"I'm a workaholic and I always have been," admitted Jane, who spent years working in the club and cabaret scene before gaining mainstream exposure on BBC's The Cruise in 1998.
"Not only has it been my job, but I love it with a passion.
"In the past, when people told me I'd done amazing things, I always said I didn't think I'd really started yet.
"But now I feel like I'm getting going."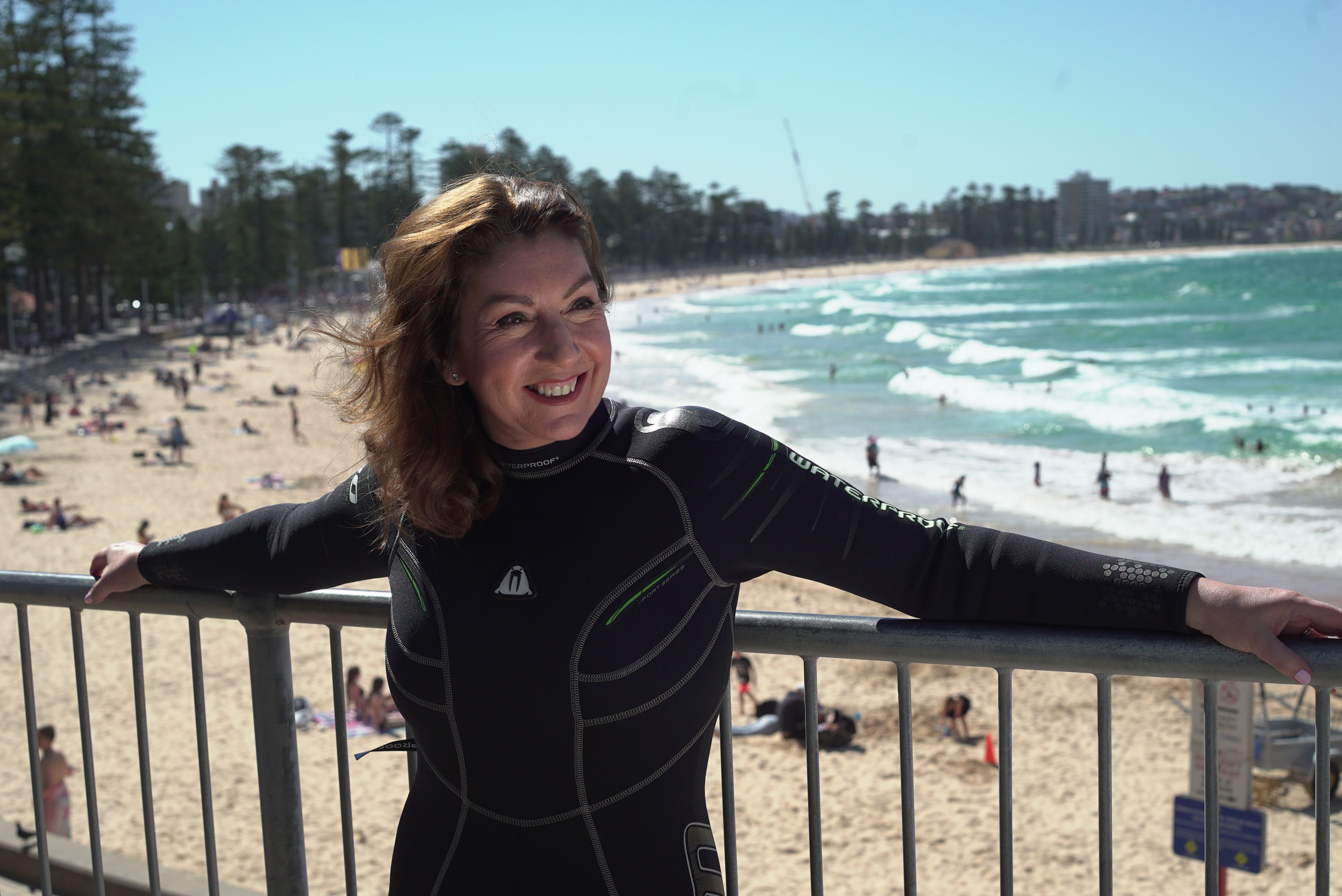 As if to emphasise that point, Jane has an incredible four shows on the TV schedules over the festive period.
There is Jane & Friends At Christmas and Jane & Friends At New Year, two specials that will see her perform and chat with stars such as Tony Hadley, Alexandra Burke, Billy Ocean and Gilbert O'Sullivan.
A Christmas episode of Cruising With Jane McDonald takes a look back at her previous cruises, while the first episode of the latest instalment of the travel series, where she visits Australia, is also broadcast.
Each of the programmes are on Channel 5, a partnership that has proved a winning one, with both Jane and the broadcaster picking up their first BAFTA award for Cruising, in the Best Feature category earlier this year.
"I'm so grateful to Channel 5 for letting me go off and do things in my own way," Jane continued.
"They took a massive chance on Cruising and Jane & Friends, and both have turned out to be great successes. It's a real love affair I have with them.
"No one was more surprised than me with the BAFTA win.
"I didn't want to go to the awards show. I wondered why we were even bothering to turn up – I didn't think we stood a chance.
"I was so surprised that I didn't bother writing a speech, but thankfully one was pushed into my hand as I made my way to the stage."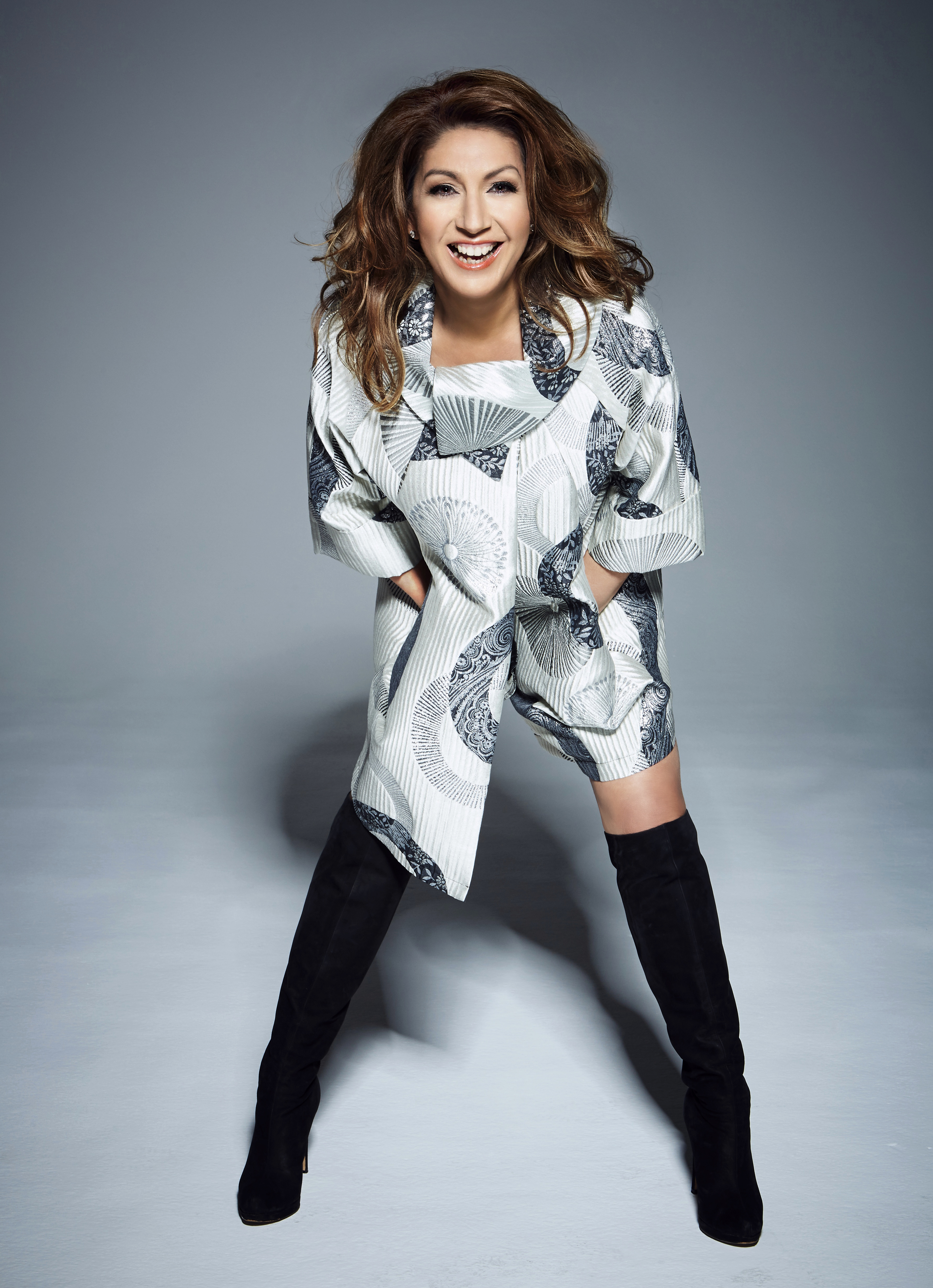 The 55-year-old describes her Christmas and New Year specials as throwbacks.
"They are a nod to the shows I grew up with, the big Christmas specials everyone in the family sat down to watch together.
"I'm excited about bringing that format back.
"These days, people all want to watch something different and the kids are on their tablets or phones, but these shows really do have something for everyone."
Being on the go for so much of the year, Jane is looking forward to spending Christmas and New Year at home with her musician partner, Eddie Rothe.
"For so many years I worked at Christmas, doing the clubs and all those things you have to do, but now I am fortunate that I can record everything in advance and have Christmas off, which is wonderful.
"After 30 years of working every Christmas and New Year, which is something you have to do as an entertainer, it's great to be at the stage where I don't need to do that.
"My family appreciates me being at home, so I tend to have the festivities at my house and people come to me.
"Ed is a really good cook – which is just as well!
"But I'm a good commis chef and do all the washing up.
"Actually, who am I trying to kid – I just sit and chat and someone else ends up having to do it!"
Jane's miner dad, Peter, was from Fife, while Jean, her mum, is from Coatbridge. They moved south before Jane was born, but the Scottish influence remains strong.
"I probably celebrate Hogmanay more than I do Christmas because of my Scottish roots," Jane smiled.
"It was very much a traditional Scottish Hogmanay in our house growing up.
"I try to keep a lot of the traditions over the festive period, like having a pot of potato and leek soup on the hob and I still make my mum's trifle recipe every Christmas.
"One thing I would love to do, and it's on my bucket list, is to experience Hogmanay in Edinburgh. It looks amazing."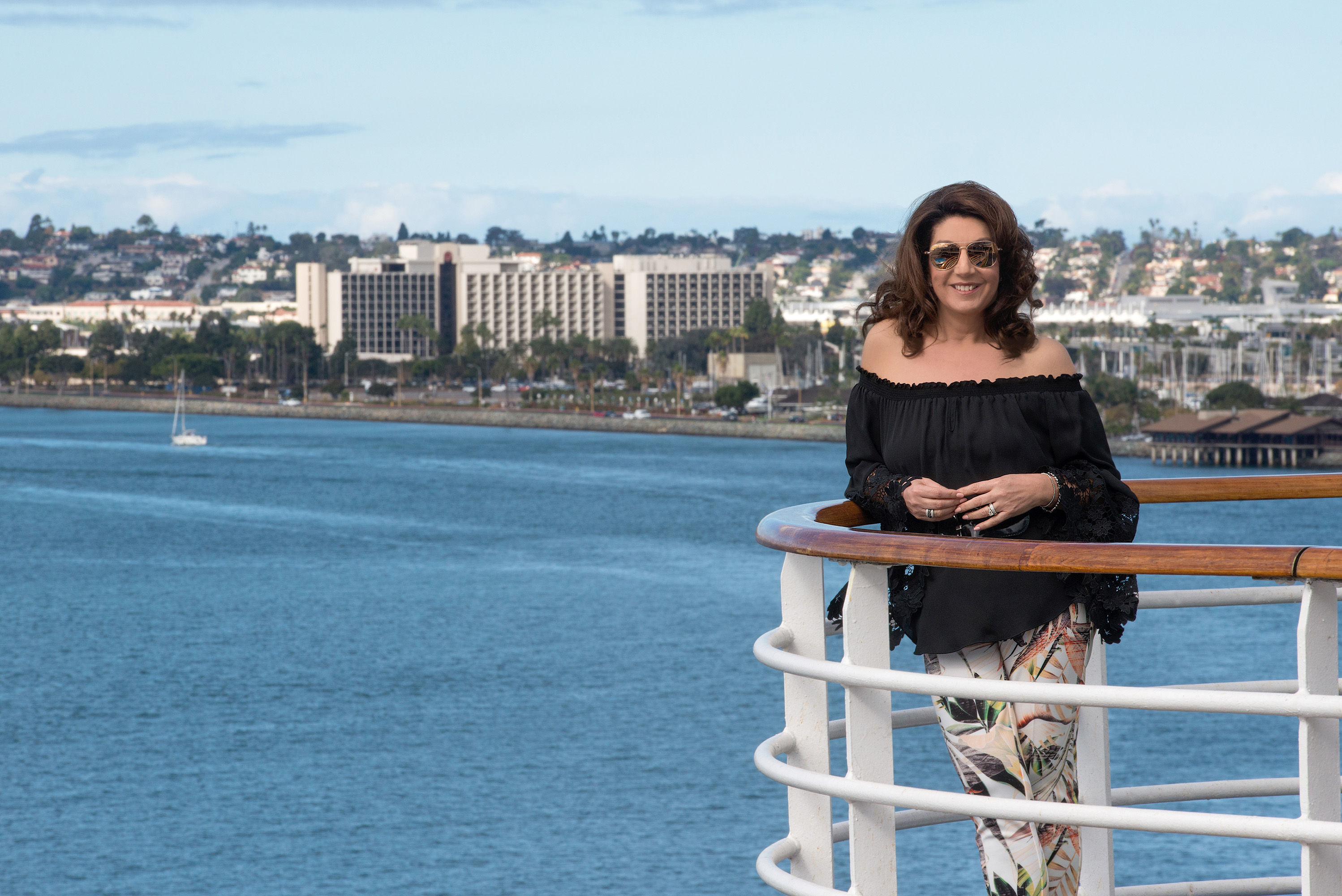 She might not yet have made it to the capital for New Year, but Cruising With Jane McDonald has allowed her to visit places such as Alaska, Chile, Scandinavia, Australia and New Zealand.
The series has been credited with raising the profile of cruises in the UK, with the market leaping 21% last year and the managing director of one cruise company saying the series has showcased the holiday form beautifully and "we all love her for it".
"I spend six months of the year on cruises," Jane said.
"Travelling the world with your mates, it's such good fun and I hope that comes across.
"Ed doesn't come with me because this is my work – if I worked at a checkout I wouldn't expect him to stand next to me, and he's happy for me to go off and do these things.
"I think he likes having control of the remote and being able to eat whatever he wants!
"I do make special time for Ed, though. I think you have to do that when you are away as much as I am."
With more episodes of Cruising to be filmed and a huge UK tour booked for next summer, time remains at a premium for Jane.
"Trying to work out my schedule is hard but I'm lucky I have two great teams who take care of it all.
"They are like little fairies who organise everything and tell me what I'm doing."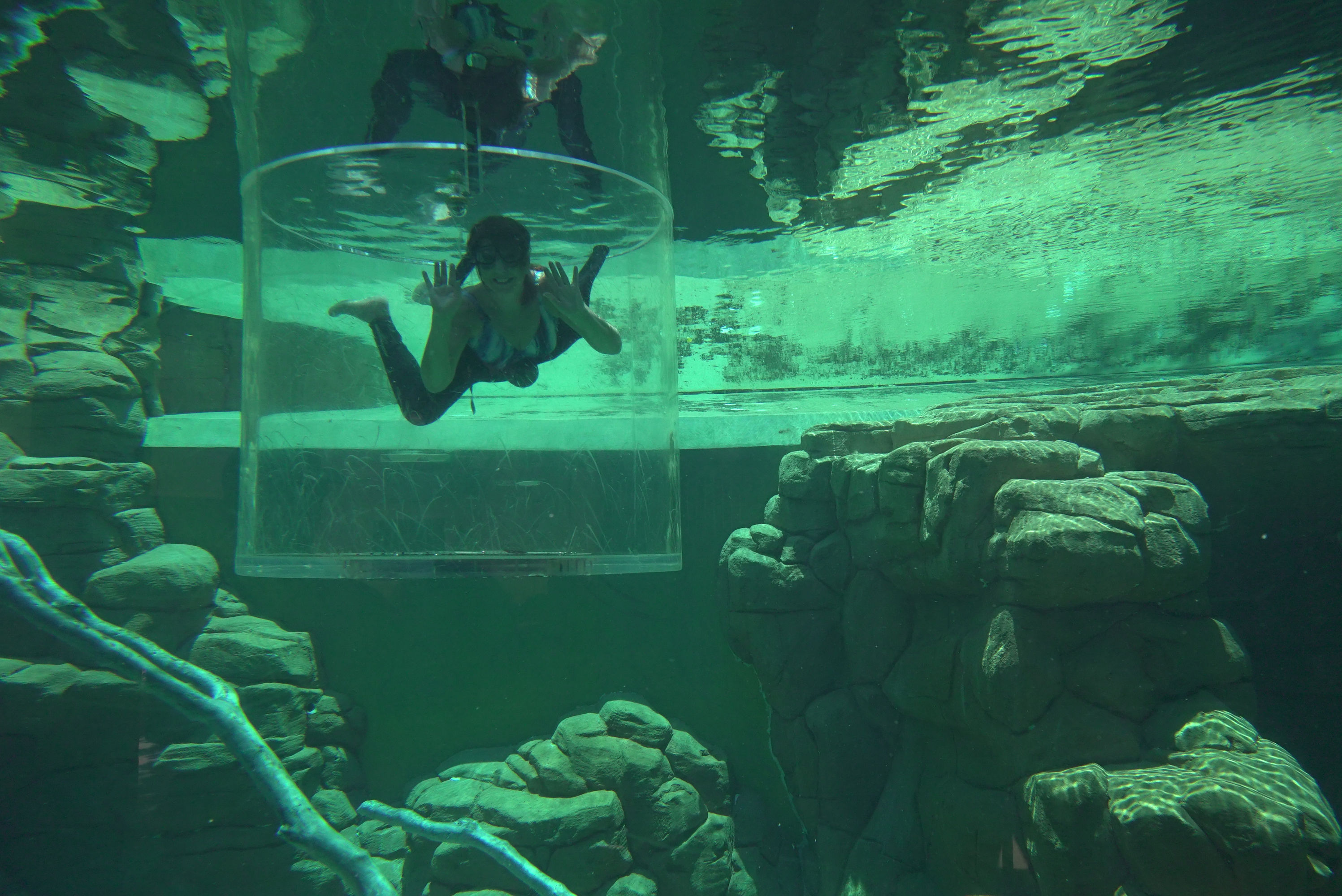 Would Jane make time in her diary for either of the two big celebrity reality competitions, Strictly Come Dancing or I'm a Celebrity Get Me Out Of Here?
Former I'm a Celeb winner Scarlett Moffatt says Jane would be her dream camp-mate, but the Wakefield singer says that's unlikely.
"I've been asked to do reality shows but they tend to clash with my tours, so I've never had a chance," admitted Jane.
"I love watching I'm A Celeb but I could never do it, not with all of those bugs. My camp-mates would starve if it was up to me to win them meals!
"I always need a hairdryer, so it's not for me.
"Never say never about Strictly. That is one I would go on, although it looks like really hard work. Have you seen the training involved?
"I would prefer to sit and eat cake!"
One thing tireless Jane could never be accused of is shirking hard work – except, perhaps, when it comes to the kitchen on Christmas Day.
Christmas Cruising With Jane McDonald, Jane & Friends At Christmas, Jane & Friends At New Year and Cruising With Jane McDonald Down Under are all on Channel 5 over the festive period.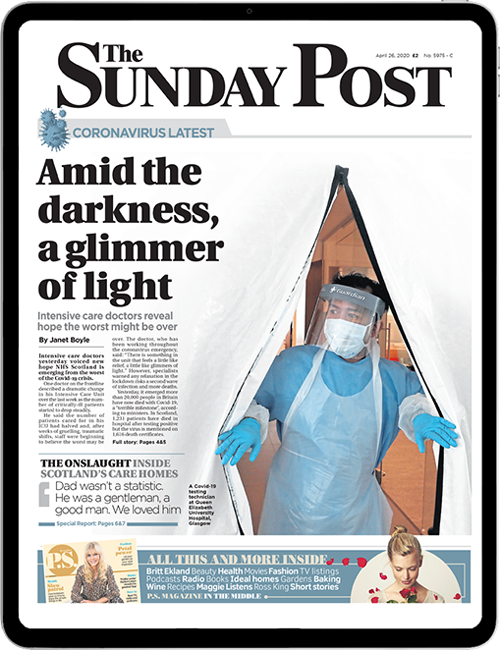 Enjoy the convenience of having The Sunday Post delivered as a digital ePaper straight to your smartphone, tablet or computer.
Subscribe for only £5.49 a month and enjoy all the benefits of the printed paper as a digital replica.
Subscribe