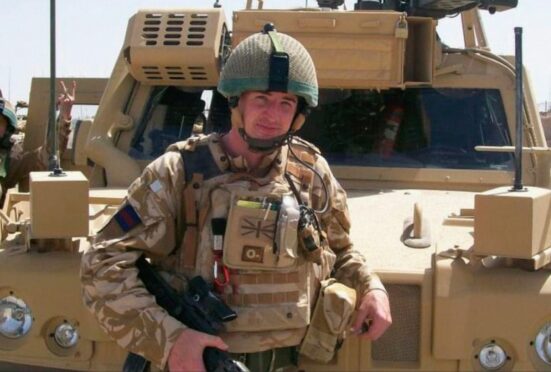 As British troops withdraw from Afghanistan, the parents of a hero soldier killed in the conflict said today their son had died in vain.
Billy Monkhouse spoke of the loss of his eldest son, Stephen, as the 11th anniversary of his death approaches, and said: "This war was not worth the loss of my son and that of so many others. I have learned to live with the fact that he – like lots of working-class lads who went out there – was cannon fodder.
"Afghanistan was a complete waste of time. Who was ever going to take over from the coalition forces when they decided to withdraw, because the Taliban weren't going away?
"There is too much money in drugs and oil there for them. There was no way they were going to leave it and accept defeat.
"Billions of pounds were wasted. The Russians couldn't beat the Taliban and as soon as we, and the Americans, are out, they will just be back in again, because people are very frightened of them. It was all for nothing."
Mr Monkhouse, 62, and Stephen's mother, Linda Muir, 60, spoke out as political and military experts warned the sudden withdrawal of allied troops could ensure the resurgence of the Taliban.
Their son – a lance corporal, a heavy machine gunner with the 1st Battalion The Scots Guards and a drummer with its Pipes & Drums – died in Afghanistan, nearly 4,000 miles from home, shot in the neck by a Taliban fighter while trying to save a wounded comrade.
He had been overseeing a routine rotation of troops when he was killed in the Lashkar Gah district, alongside Corporal Matthew Stenton, from Yorkshire.
Both soldiers were ­posthumously awarded one of the military's highest honours for gallantry, the Military Cross. In the moments before L/Cpl Monkhouse died on July 21, 2010, he had been speaking of the longed-for reunion with his then three-year-old son Brandon and family and friends in Greenock.
The Celtic fan, who was counting the days until his leave, never again saw Brandon, his parents, or his siblings Allan, 35, Ashleigh, 29, and Stacey 28.
His mother, who now lives in Spain, said: "I hate Afghanistan. It took my son away. He was so full of life. He was so loving and so funny. Before he left, he gave me a big hug and I told him to keep his head down.
"I was always petrified he would be killed. He used to tell me not to worry, that he wouldn't get shot. Stephen was a proud Scot and he was doing something he loved.
"His commanding officer told us he died counting down the days to his leave. In the minutes before he was shot he was talking about seeing Brandon and his family and friends.
"I wished I could turn back time. I wished he was still here, working in something safe, happily married and giving me more grandchildren. There is not a day when I don't think of him or an evening when I don't tell him 'goodnight'."
Mr Monkhouse – a driving instructor and dad to postman Allan, 35, and grandfather to Stephen's son Brandon, now 13 – vividly remembers the moment he and his ex-wife were told their oldest son was dead: "I was on my way to a driving lesson and Allan phoned me from his mum's house and said there were a couple of guys there from the Army in black suits. I had a fair idea what they had come to tell us, but I was hoping Stephen was only wounded.
"When I got there they said Stephen has been shot and didn't make it. All the information they had was that he had been shot in the head and that he died instantly. But we later learned he was shot in the neck behind his ear and that he was still showing signs of life when he was in the heli­copter with what they said was no chance of survival.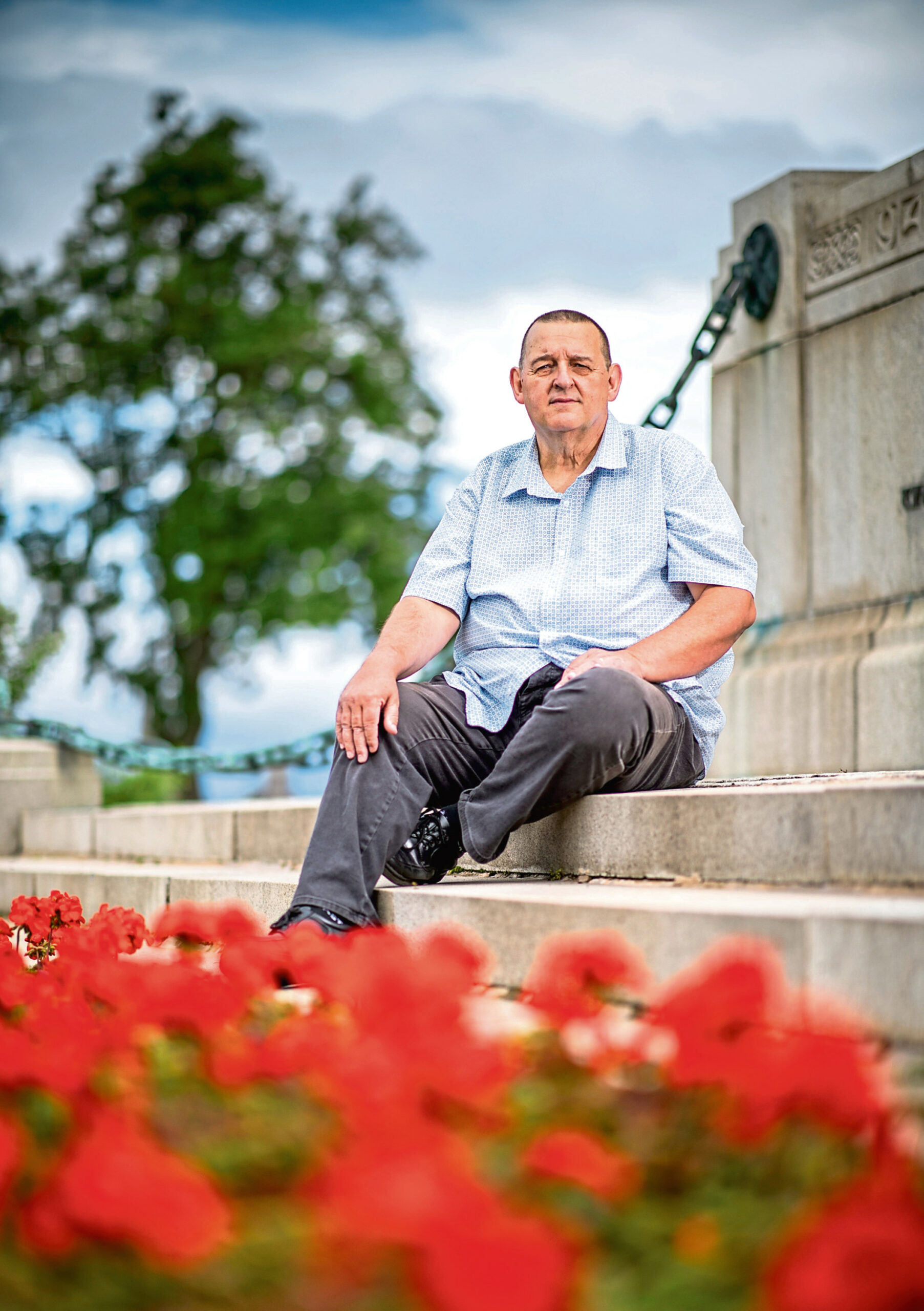 "When it used to come along the bottom of the TV news, 'Soldier killed in Afghanistan. Family have been informed' you were always holding your breath. That day it was us.
"You don't deal with it. Sometimes you go to sleep and you wake up wondering if it's the same day and you're hoping it was a dream, a very bad dream. But it never is a dream. You never get used to it; you just live with it.
"It is not easy. The memory of some of the things that happened after fades, but the actual memory of being told that Stephen had been shot and killed never does.
"I went to London for the Scots Guards Black Sunday Remembrance march a few years ago, in memory of my son and anyone who ever served with the Guards.
"The Pipe Major approached me in full uniform, saluted and said, 'Mr Monkhouse sir, I just want to let you know that the reason I am standing here is because I was in the same fire fight as Stephen, but I was in an armoured vehicle. If Stephen hadn't done what he did, we would have been a gonner.
"But Stephen stood up there with the big gun and provided cover and fire until we had managed to get out. He gave his life so 13 of us could live. I will always owe my life to Stephen.'
"I was in tears listening to that story. There was a soldier who had his jaw shot off and Stephen provided the fire so they could get this badly injured guy into an armoured vehicle. Unfortunately, Matthew Stenton was a few yards in front of Stephen, and he got shot first.
"When his gun fell silent, Stephen moved up in his vehicle. He was the only one providing the fire cover. They reckoned there was a Taliban looking through what they call a murder wall – a wee hole in the wall where they wait with small arms fire – an AK-47, I believe."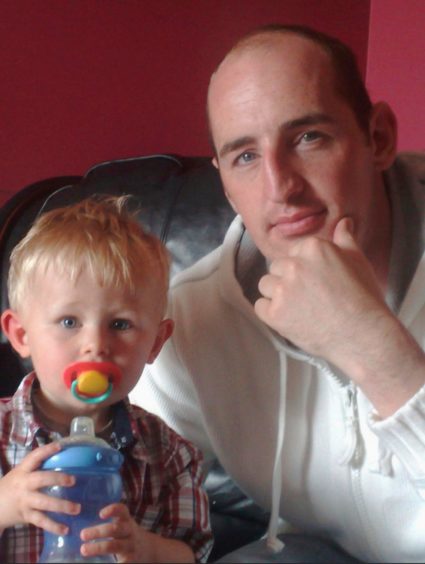 The soldier's father was invited to collect his son's posthumous MC, presented by the Queen at Buckingham Palace in a private ceremony the following year.
He said: "I was presented with the Military Cross because I was Stephen's next of kin. Brandon was at the ceremony. Brandon now has his father's MC, along with his Afghanistan and Iraq medals, but I have a replica of the MC on display at home."
Despite his heartache, Mr Monkhouse said: "I was overwhelmed with pride. We were delighted Stephen's courage was recognised. He would have been proud, his chest would still be pumped out now. He would be wearing his Military Cross to the pub."
He added: "We will never know the real reason our troops were out there. How many battles are there to be fought all over the world? It was all about politics."
Hundreds of people turned out in Inverclyde to pay their final respects on the day of the soldier's funeral, his coffin draped in a Union Jack with his cap atop.
At St Andrew's RC Church in Greenock 12 soldiers in red jackets and bearskin hats with rifles lined the driveway in a guard of honour, before L/Cpl Monkhouse was taken to his final resting place in Knocknairshill Cemetery.
His mother said: "Stephen was a proud Scot. He once told me, 'If I do die, don't put me in the ground with a Union Jack'. So at his funeral, when we got to the cemetery, we removed the Union Jack and buried him with the Saltire. We will go to the cemetery and put new flags of Scotland on his grave. It's what he would want."
---
It grieves me how many ordinary Afghans became collateral damage. We have failed the people there
The 20-year military mission in Afghanistan was not worth the enormous loss of life, according to former army chaplain, David Devenney.
Devenney is director of Community Veterans Support, a drop-in centre for armed forces veterans based at the Pearce Institute in Govan, Glasgow.
He fought in the Falklands in 1982 as a member of 42 Commando Royal Marines before later serving as a chaplain in Afghanistan in 2005 and 2007.
Mr Devenney said: "Personally, I do not believe it was worth a single service person's life. I've been in Afghanistan when planes have left with our marines on board and I've been at RAF Brize Norton comforting families as flag-draped coffins have come off the back of a C-130 Hercules plane. I did that too many times.
"It also grieves me how many ordinary Afghans were just collateral damage and killed in the crossfire between the Taliban and others and the coalition forces."
He added: "I don't think anyone who lost a son, a brother or a husband in that conflict will ever say it was worth it because the result was the sum zero of nothing.
"We've also failed the Afghan people because after the war it was all about building infrastructure, bringing in accountants, engineers and construction workers, and building up the Afghan police. That's all for nothing now, despite the past 20 years having almost beggared us financially."
Devenney also described the withdrawal from Afghanistan as a political disaster.
He said: "It is a massive backwards step. We have opened the floodgates to the Taliban, who are taking ground right, left and centre, and will be kettling Kabul in the not too distant future.
"We are washing our hands of the Afghan people and leaving them to the fate of the Taliban."
---
We believe Linda would be proud of what's been achieved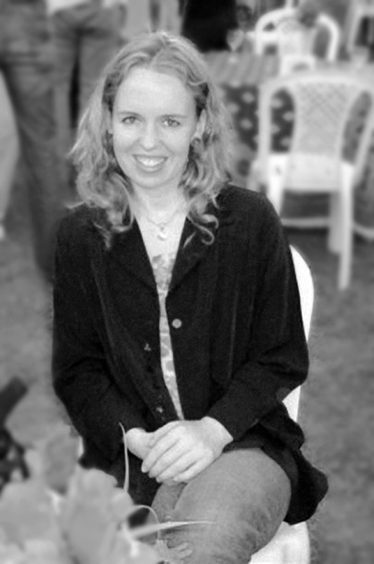 by Marion Scott
Allied troops may be gone from Afghanistan, but the legacy left by aid worker Linda Norgrove will continue to change lives for generations to come.
Linda was just 36 when she was killed during a rescue mission by US troops after she was kidnapped in 2010 by the Taliban along with three of her colleagues.
US forces staged a disastrous rescue mission after receiving reports which ended with Linda losing her life when American soldiers threw a grenade.
Despite the dreadful personal tragedy of losing their daughter, her parents John and Lorna honoured her life and work by fundraising to educate young women in Afghanistan.
John said: "We've always said Linda shouldn't be defined by the tragic circumstances of her death, but by the life she lived and the people she reached out to. That is why we will continue that work for as long as we can.
"The US troops may have gone now, but there is still so much to do in Afghanistan where corruption is still rife and around half the taxes paid by people are taken by officials and the Taliban.
"We hope with both our hearts that the Taliban and radical extremists like ISIS are unable to seize a foothold now so the ordinary people of Afghanistan can control their country and make their own choices in peace and stability.
"It would be tragic if we see a repeat of what happened in 1989 when the Russian forces pulled out and the place descended into civil war.
"We've made many wonderful friends and have visited several times to see for ourselves the work the Linda Norgrove Foundation has funded.
"Over the last decade we've sent over £2 million and have funded education for almost 200 young women.
"Of the 180 studying at university, more than half of them are becoming doctors which will change the lives of many people, particularly women who have been unable to get treatment because of the lack of female doctors.
"Covid and security issues have kept us from visiting Afghanistan in the last year or so, but we hope to return next year or so to see the work the foundation does in action. And we have had many coming from Afghanistan to visit us at our home on the Isle of Lewis.
"We believe Linda would be very proud of what has been achieved."
www.lindanorgrovefoundation.org
---
I lost a leg, but we all knew what we were getting into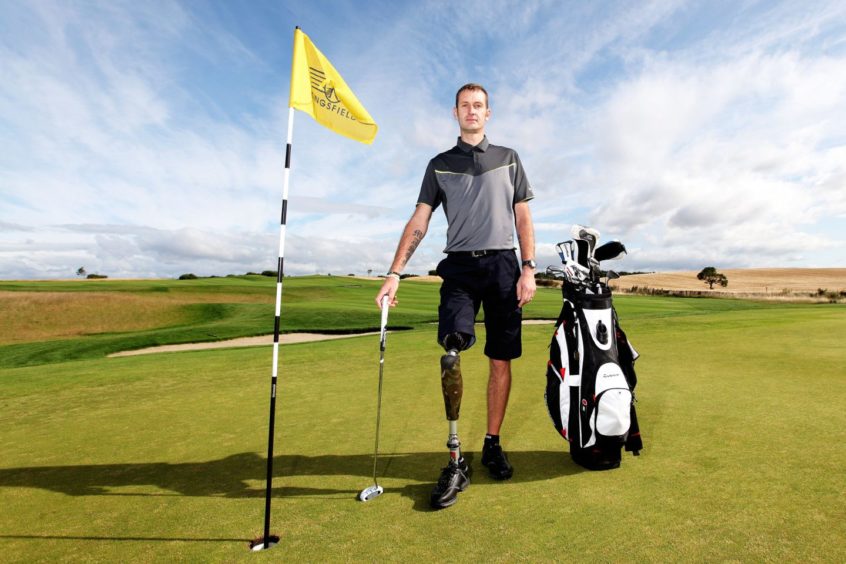 David Sneddon lost a leg fighting in Afghanistan but says he would "go back in a heartbeat" to regain the sense of purpose and comradeship.
The former Corporal with 1 Scots served in the Army for 18 years and had a string of tours under his belt including Northern Ireland, Bosnia, Iraq when his last – Afghanistan – changed his life forever.
The 43-year-old husband and father from Bathgate, West Lothian, said: "I wouldn't change anything, even though I lost my leg. I'd go back in a heartbeat. I knew what I was going into, everybody knows."
Sneddon was caught in an ambush in August 2010 on foot patrol in Nad-e Ali. He took cover in a ditch filled with filthy water and picked up an infection in his seriously wounded knee. After a string of operations and two failed knee replacements, he opted for an amputation in 2012 and relied on a prosthesis.
But two years ago he had pioneering osseointegration which involves a surgeon inserting a titanium rod implant directly into the bone of his amputated limb, before connecting it to a new hi-tech prosthesis through which he can feel the difference between surfaces such as concrete and grass.
Since his discharge from the Army, the veteran has found a new lease through the On Course Foundation charity who offer work experience opportunities in golf for wounded veterans.
The dad is now a voluntary greenkeeper at Kingsfield Golf and Leisure in Linlithgow where he earned himself a handicap of 17.
He told The Post: "These days, I live for my family and my golf."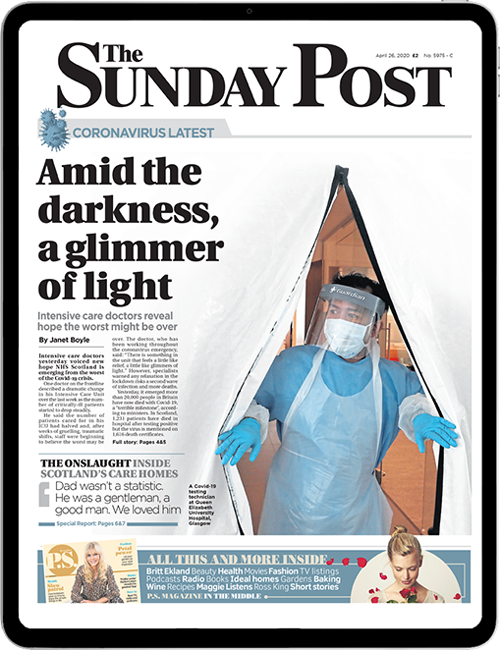 Enjoy the convenience of having The Sunday Post delivered as a digital ePaper straight to your smartphone, tablet or computer.
Subscribe for only £5.49 a month and enjoy all the benefits of the printed paper as a digital replica.
Subscribe