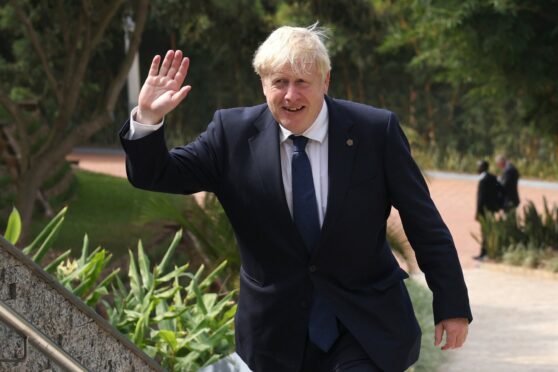 Boris Johnson risked stirring up public hatred against lawyers as he engages in "dog-whistle politics" over asylum seekers, according to one of Scotland's leading lawyers.
Roddy Dunlop QC, dean of the Faculty of Advocates, has written to the Prime Minister to condemn his comments about the legal profession while also warning that he risks undermining the rule of law.
Dunlop was angered by Johnson's claim that lawyers who act in immigration Judicial Reviews were "abetting the work of the criminal gangs".
He criticised the comments as the Prime Minister remained in Rwanda, where his government still intends to off-shore asylum seekers despite a series of legal challenges and the last-minute intervention of the European Court of Human Rights to halt the first flight to Africa.
Dunlop wrote to Johnson expressing his "frank horror". He said: "It is beyond the pale for politicians of any hue, particularly the Prime Minister, attacking lawyers for not only doing their job but going further and suggesting they are doing something wrong.
"We live in an increasingly populist world in which ­people are all too ready to respond to dog whistle politics and that being so he should be very ­careful about blowing that whistle. Whipping up populist sentiments in an attempt to shore up political support may be understandable, but it is not in any way justifiable.
"To suggest that lawyers who act in immigration Judicial Reviews are 'abetting the work of the criminal gangs' is wrong in law. It is fatuous. It is vacuous. And, most worryingly, it is dangerous. The irony is the PM goes on to express concern that legal challenges are 'undermining people's confidence in the safe and legal system and undermining people's general acceptance of immigration'.
"Most reasonable people understand that resorting to law does not undermine confidence in the legal system, rather it shows a healthy legal system in action. For the Prime Minister to argue to the contrary is itself destructive of the rule of law. It is unconstitutional. It is wholly unbecoming of the leader of a free democracy."
The UK Government's bid to send asylum seekers to Rwanda as part of a multi-million-pound deal was thwarted earlier this month. The flight was stopped when the European Court of Human Rights in Strasbourg granted injunctions preventing migrants being sent to Rwanda before the High Court ruled on whether the policy is lawful.
On a visit to Rwanda, Prince Charles said the world must learn the lessons of the nation's genocide after he saw the remains of thousands of victims at an infamous site. He visited Nyamata church, where thousands of men, women and children were slaughtered with machetes and clubs.
In his letter to the PM, Dunlop appealed for sensible political dialogue rather than rabble rousing over the issue of immigration law and the defence of vulnerable people. He wrote: "I have previously expressed concern that these continuing verbal attacks on the legal profession may ultimately result in actual attacks on members of that profession.
"I repeat my entreaty: by all means call out individual wrongdoing in the mercifully very rare instances where it occurs.
"I make no plea for immunity from criticism. But please bring an end to the prevailing culture of populist attacks on an entire sector which in the vast majority of cases is simply doing its job, in accordance with the law, in the interests of justice and of some of the most vulnerable people in our society."
Boris Johnson says deporting asylum seekers to Rwanda is a 'humane policy'
No 10 said: "The Prime Minister is firmly of the view that all those in the legal profession – whether it's lawyers, solicitors, barristers or judges – all play a vital role in our democracy.
"Doing nothing is not an option when criminal gangs continue to profit from exploiting vulnerable people and facilitating life-threatening journeys across the Channel, and that is why we will do everything we can to stop this.
"We understand legal challenges will be made but the government equally is able to robustly defend its position in the courts and in public on the legality of this policy."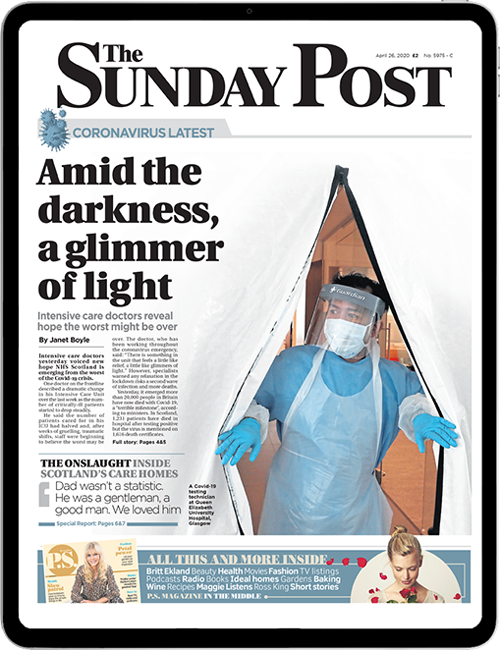 Enjoy the convenience of having The Sunday Post delivered as a digital ePaper straight to your smartphone, tablet or computer.
Subscribe for only £5.49 a month and enjoy all the benefits of the printed paper as a digital replica.
Subscribe