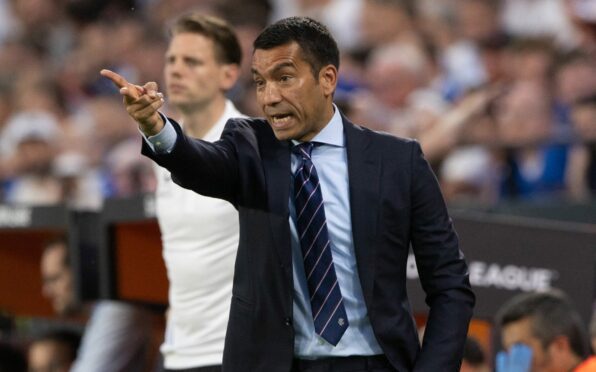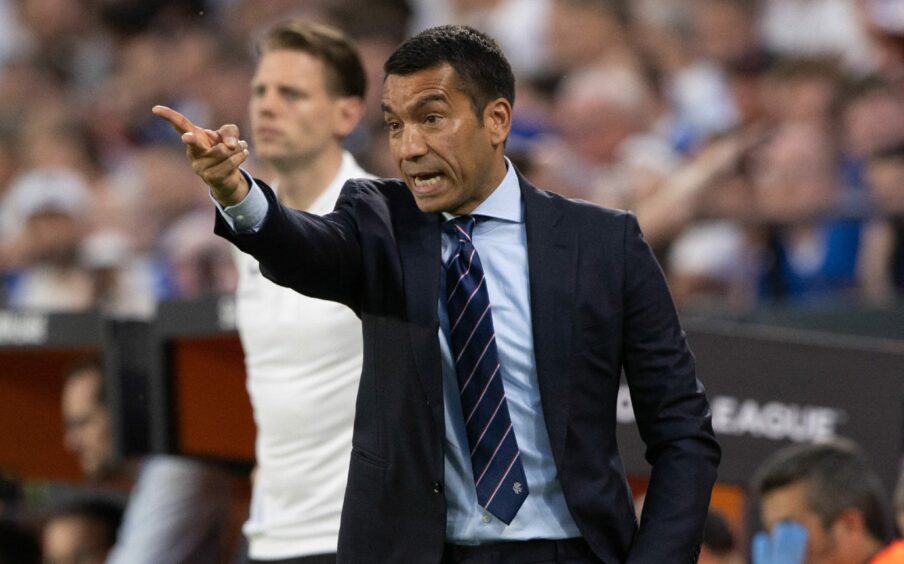 Dick Advocaat reckons Rangers can be SPFL Premiership champions next season if they sign three quality players.
Gio van Bronckhorst will look to improve his squad in the summer transfer window and will look for as generous a budget as possible to do so.
It remains to be seen which players may leave the club in the coming weeks and the type of funds that will be raised by selling any of their assets.
That will enhance the Dutchman's budget and he can also look at giving the likes of Alex Lowry more first-team action as part of the main squad.
Advocaat knows van Bronckhorst well and has no doubt he is a top coach.
But he also knows there is a massive challenge ahead to knock Ange Postecoglou's Celtic off their perch.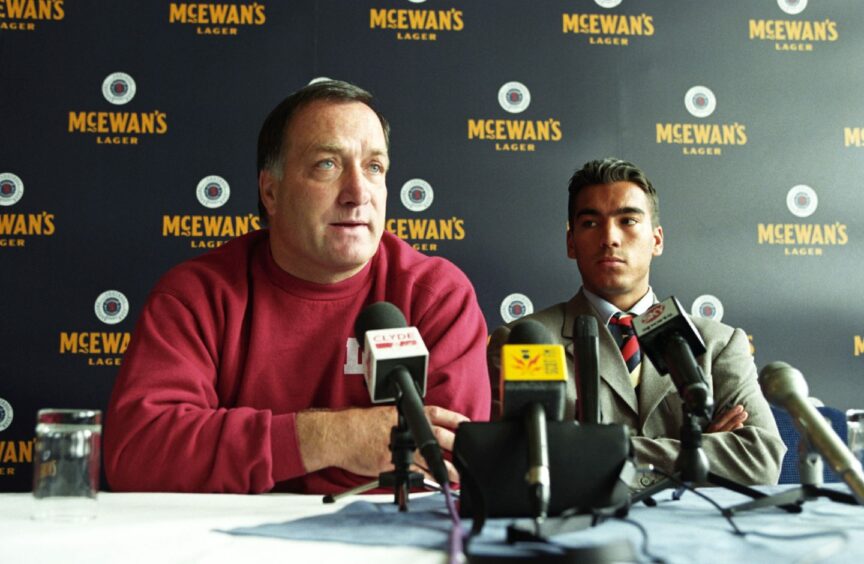 Advocaat – who led Gers to five trophies in his first two seasons – told The Sunday Post: "It's been quite a week for the football club.
"There is so much to be proud of and so much to build on.
"I have so much respect for Gio and his staff. They have been so good in the six months since they took over.
"He will be even better next season and so will Rangers.
"Gio won five trophies at Feyenoord and showed what an excellent coach he is.
"He can do the same, or even better, at Rangers. But the club must help him and bring in a few better players.
"The squad needs to be improved during the summer. They must be looking at two or three very, very good ones, players of real quality.
"You must also give the best youngsters a chance. Gio is doing that.
"He and his staff will work very hard with the teenagers to make them better and ready for the first team.
"It is important to never stand still. You need to show ambition at all levels of every Football Club.
"The immediate task next year is to win the title back from Celtic.
"It was close this time and maybe Celtic got that extra little bit of luck at vital moments. That is required at important times.
"Right now, there is not really much difference between the squads. That's why the transfer window this summer is so important.
"Rangers can definitely win the title next season under Gio. There is no doubt about that."
Advocaat introduced van Bronckhorst to Rangers when he signed him in the summer of 1998 for £4.5million from Feyenoord.
With a cultured left foot, the Dutch midfielder quickly became a fans' favourite and was there for three successful seasons.
His ambition was to play in the English Premier League and Arsene Wenger signed him for Arsenal for £8.5million. He won the league with the Gunners.
Advocaat followed his every move and is now proud to see him carve out a successful managerial career.
He has been impressed with how he has handled the scrutiny and pressure at Ibrox since he took over from Steven Gerrard late last year.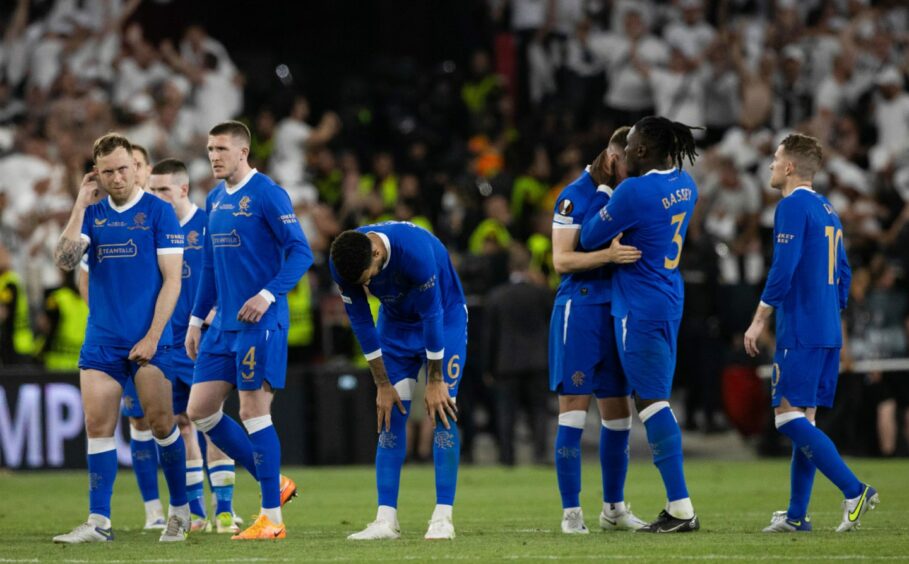 Advocaat – who also managed Zenit St Petersburg, Sunderland, PSV and Holland – said: "I signed Gio for Rangers as a young footballer 24 years ago.
"I knew he had all the qualities to be a player of the highest quality in European football.
"He had a very successful time at Ibrox and helped the club win a Treble and back-to-back league titles.
"We then sold him for a lot of money to Arsenal and he was very successful there.
"He went on to win the Champions League with Barcelona and captained Holland in the 2010 World Cup Final against Spain.
"He has taken to coaching very easily and he has good people beside him on the training pitch every day and in the technical area. That's important.
"Being the head coach of Rangers is a very demanding job. It takes up all of your time and you want to do well every minute of every day.
"Gio has handled the whole situation so well. What has impressed me most about him is that he has just been himself.
"He hasn't tried to change in any way and play a different role for anyone.
"He has stuck to his beliefs and to what has served him well on and off the park for all of his career. That's the way it has to be.
"When you do this and you're true to yourself then the rewards will come. I'm sure that is going to happen to Gio."
Advocaat was the manager of Zenit when they defeated Gers in the 2008 UEFA Cup Final. Back then he wanted to win.
Last midweek he was supporting Gers against Eintracht Frankfurt and was so disappointed to see them fall at the penalty kick shoot-out hurdle.
The game in Seville finished 1-1 after 120 minutes and Aaron Ramsay's missed penalty proved decisive.
Advocaat said: "Rangers is a Football Club that demands success and that's the way it should be.
"Giovanni and the players came very, very close to achieving something so special on Wednesday evening but it just wasn't enough.
"I watched the game. The players gave everything and they defended very well for the most part of the game.
"It was maybe a little disappointing there wasn't more creativity in the final third of the pitch.
"But then you also have to credit the Eintracht goalkeeper, Kevin Trapp, for his save from Ryan Kent in the closing moments.
"It really was an incredible stop. It was a defining moment.
"The penalties then came and there always has to be a loser. It was unfortunate for Aaron Ramsay. He looked very upset at the end.
"Giovanni can be proud about many things in the past six months. I so wanted him to win a European trophy with Rangers.
"Before the game, I had a good feeling for Rangers. They had beaten better opposition in Borussia Dortmund and RB Leipzig in previous rounds.
"So, there was nothing to be afraid of. It just came up a little bit short in key areas on the night.
"But they move on and they recover. They know what they can do in Europe. They must go again next season."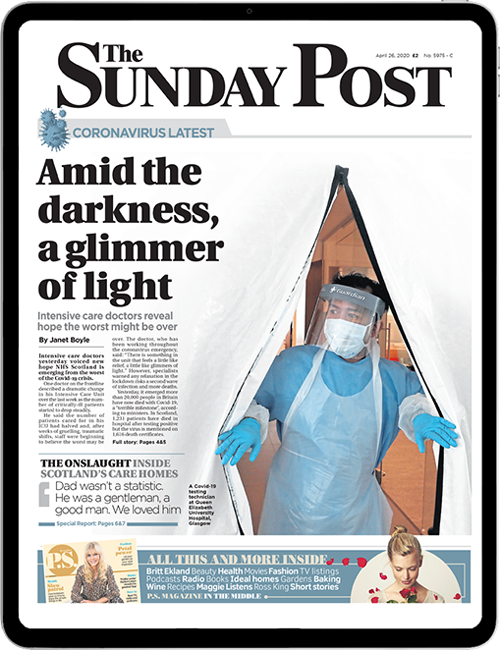 Enjoy the convenience of having The Sunday Post delivered as a digital ePaper straight to your smartphone, tablet or computer.
Subscribe for only £5.49 a month and enjoy all the benefits of the printed paper as a digital replica.
Subscribe