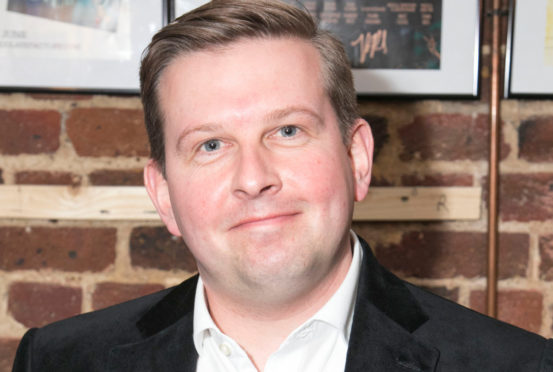 Actor Greg McHugh might not be loving trying to home-school during lockdown, but his son loves it even less.
The A Word star said: "I've never had more respect for teachers in my life. Trying to fill 20 minutes is incredibly hard. I've no idea how they do it for a whole day. I tried to teach my son some Spanish the other day, not that I'm fluent, and at the end of it he shouted, 'That is the worst class I have ever had in my life!'
"So I'm no teacher but I think everybody knew that about me anyway."
Through the dark tunnel of home lessons, the Gary: Tank Commander star is focusing on a glimmer of light and the hope of bringing some seasonal joy in panto this Christmas but, like all of us, he's waiting to see how the year unfolds.
The Edinburgh actor, who returned to TV last week in the third series of The A Word with Christopher Eccleston, Morven Christie and Max Vento, knows this year's festive theatre is a waiting game.
"I've signed up for panto at the SECC in Glasgow with Leah McCrae, who stars in Gary and River City," said Greg. "The dynamic is so much fun being on stage with her, but who knows what's going to happen.
"The world is on hold and has to be, and in terms of how that impacts on work for actors, well, it's catastrophic. But that's life.
"There are people far worse off. We can only hope there's some light towards the end of the year."
However, fans of the pair can enjoy some of their banter online, where they have teamed up for a series of videos for the Scottish Government, promoting the Stay At Home message during the coronavirus crisis.
There's also the welcome return of the hit BBC family drama centred around a young boy with autism.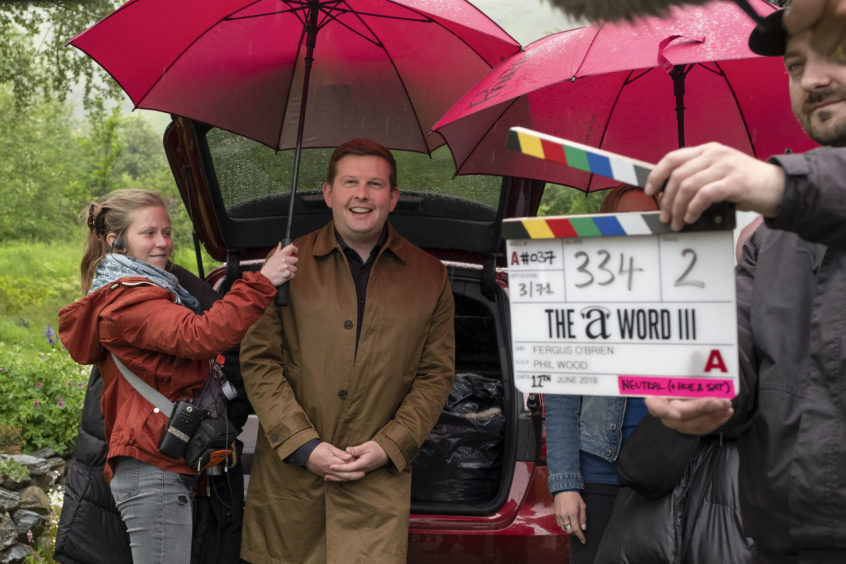 Greg plays the boy's uncle, Eddie Scott, alongside other stars including former Dr Who Eccleston and long-time Coronation Street favourite Julie Hesmondhalgh.
Greg said: "There's been a year and a half between each series.
"People may not believe this, but that was always writer Peter Bowker's intention, to highlight the problems encountered by a family like this one, the stresses and relationships, how their needs change over time. There are relationships falling apart because of all these pressures, but it's not that bleak. There's still that nice light humour that Bowker writes with which isn't overly-schmaltzy or heavy-handed."
Greg added: "Eddie is having to reevaluate his life – there's a lot of evaluating going on in this series.
"He is trying to sort out what he wants fundamentally, and what he definitely doesn't want. Whether he can achieve it or not is another matter. As we all start to evaluate what we really want – freedom, life back to normal – there are definitely parallels between that now and what's happening in the series."
The A Word BBC1, Tue, 9pm. Greg takes part in the National Theatre of Scotland's response to Covid 19, Scenes For Survival. See nationaltheatrescotland.com
---
---
My box set binge
Narcos: Mexico is my latest. Like the drugs they talk about, you're hooked after one. I didn't think it was going to be as good as the first series, but it is. The casting, the acting, the brutal real-life events. It's such an arresting watch, as bleak as it is. You need to watch the next episode immediately. Brilliant.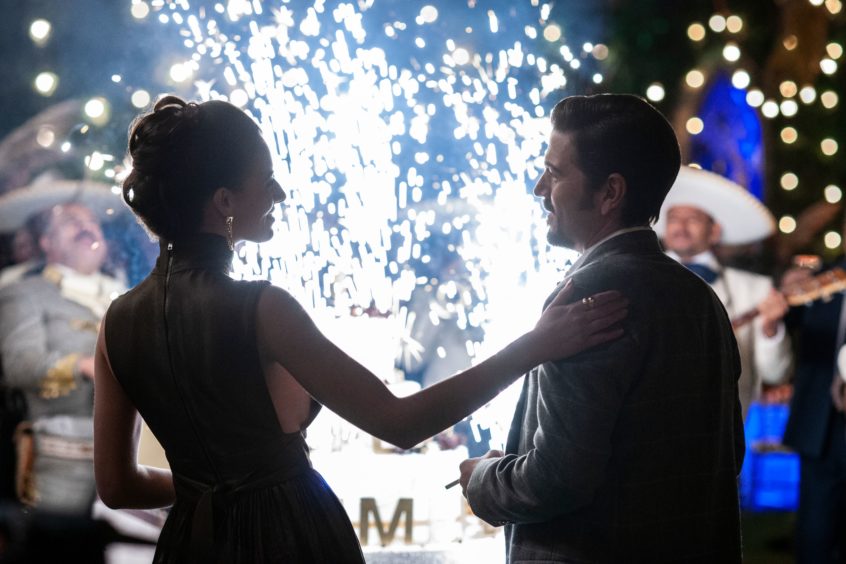 The band I'll always love
It's U2, maybe not their last 15 years, but Achtung Baby and The Joshua Tree and so on. Some of the new stuff is terrible. But those early albums were absolutely brilliant. I'll always love U2.
The first single I bought
I can't remember the first single, but the first album was the soundtrack to Beverley Hills Cop 2, and I hadn't even seen it. I just saw the album when I was out with my dad and had some pocket money. He was like, "You haven't even seen it." I didn't care. And I loved it, especially songs like Shakedown by Bob Seger.
The album I played to death
Achtung Baby. I had a tape of it, I'd stolen it off my eldest brother Chris. I remember I was on a bus trip from Edinburgh to Barcelona with school and I only had this one tape with me. It was all I played. It must have been about 36 hours or something and I didn't tire of it. That's when I knew. It's an incredible album.
The greatest film scene ever
The greatest film scene is in Jaws, when Hooper comes to Brody's house to tell him they have to cut open a shark to check if the young boy is inside. That acting is beautiful. Roy Scheider (Brody) saying to his kid "Give me a kiss," the kid asking why and him saying, "Because I need one," is just the start of what's brilliant about it.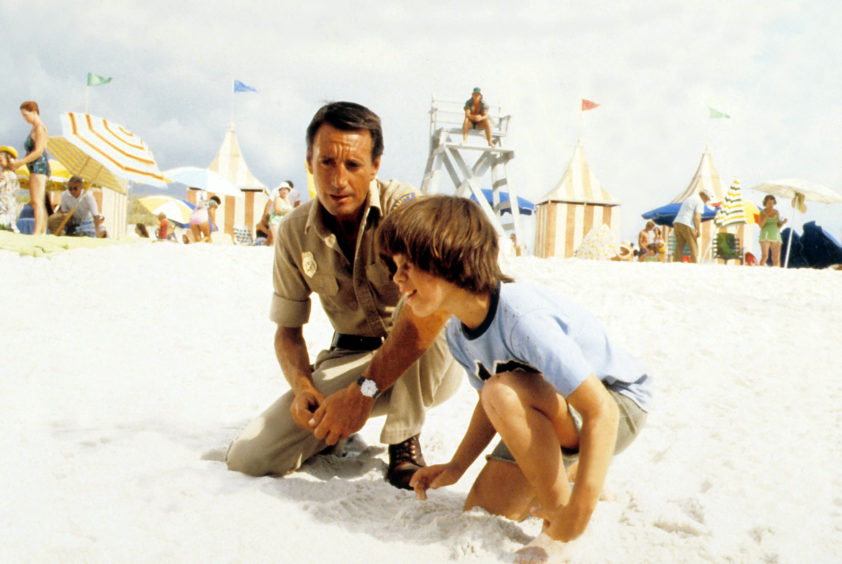 His wife is so genuinely worried about him, then Richard Dreyfuss (Hooper) comes in in this light and airy manner. Everything in this scene encapsulates everyone's goals and concerns. It's not the most action-packed scene, but there's something about it which is funny and touching and real. That scene should be taught.
The book I read again and again
The Looming Tower: Al-Qaeda's Road To 9/11 by Lawrence Wright. I was in New York on the morning of 9/11. I was working in Canada in a theatre and just went to the city for the weekend. I'd always been keen to learn more about what was going on and the effect it had. It's an incredible piece of writing, an astounding explanation of the history of fundamentalism in Egypt, and how Al-Qaeda grew through the Middle East. It charts the road through various foreign powers and the evolution to the moment until 9/11 came about.
The poem that changed me
Church Going by Philip Larkin. I had a very religious upbringing, Catholic primary and secondary in Edinburgh, but when I read that in secondary school, it really stuck with me. When my aunt died, I was 12, and that had a huge impact on me. It made me think that Catholicism and religion as a whole were nonsense.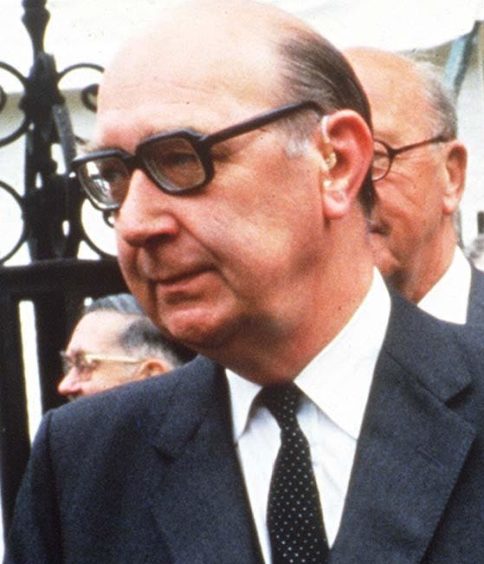 The poem is about whether the church will eventually diminish to nothing. I'm very respectful of people who have faith, though I'm not religious, but if you had faith to tune into at the moment, I think that would be amazing. But at a time in my life where all this religion I hadn't chosen had been forced upon me, this poem made me question it.
What I watch when I want to switch off
MasterChef. Keith Floyd. Even Gino D'Acampo. Old cookery shows are my absolute relaxation. I love cooking. I think when I watch films these days it feels a bit like work – I end up examining it, rather than just enjoying it. There's something so skilful about cooking that I enjoy watching it.
The comedian who makes me laugh endlessly
Raymond Mearns or Janey Godley – you'll struggle to beat them live. Obviously, there's Frankie Boyle and there's Kevin Bridges and Micky Flanagan, but they don't get the attention they deserve.
The artist I'd love to bring back from the dead
I hate this question. But I'll say Leonardo da Vinci. Because if I brought him back, he'd be indebted to me, and I'd ask him to do a sketch for me. Then I'd sell it and retire.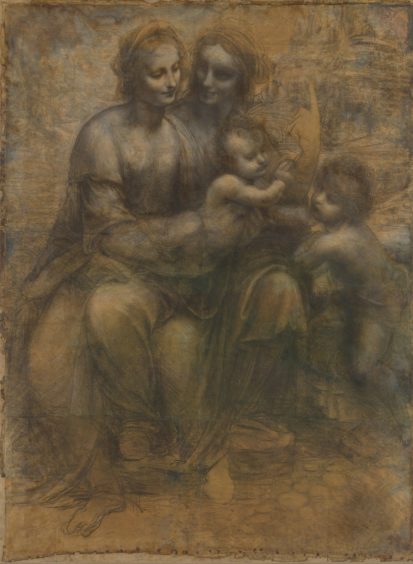 The play that moved me
Knives In Hens by David Harrower, with Pauline Knowles and Lewis Howden at the Traverse in Edinburgh in 1997. It's set hundreds of years ago, and is about a woman who is emotionally abused by her husband.
She meets the local miller – who everyone fears – but he enlightens her and gives her the confidence to use her brain and it opens up a world of writing to her that she never knew. I was 17 and I loved it.
My guilty pop pleasure
Little Mix. Black Magic. I don't seek it out, and I should hate it, but there's something about that song.
It's good quality pop.
My musical hero
David Bowie. He was ridiculously cool. I love his music. Heroes is my favourite track, that and Starman. But I think he's an incredible original, there's no one else like him and there'll never be anyone else like him. He was also incredibly smart – there's an amazing interview with him from years ago predicting the internet and how it would change the world.
The song lyric which most speaks to me
The lyric I'll always remember, and have done since the moment I heard it, is from the Glasvegas song, It's My Own Cheating Heart Which Makes Me Cry. I remember thinking it was the most impactful, beautiful lyric. "So this is the grand finale, the crescendo of demise." I think it's one of the best lines I've ever heard.
The museum that most inspires me
The British Museum in London, Bloomsbury. The scale and the size and the sheer number of amazing artefacts…stolen from other countries
My greatest gig
U2, PopMart tour, Murrayfield, 1997. I was with my mate Leo McLaughlin who was a huge fan of U2. It was mind-blowing for him, and I loved it, too. I always remember that big lemon coming on stage and revolving slowly and them doing a remix of Pop Muzik by M and 70,000 people just going crazy. But if I'm name-dropping, I went to see Prince with Martin Compston and Paolo Nutini playing for just 120 people. It was at a casino in London's Soho in 2014 or 15. That was cool.
The cultural figure I'd most like to go for a drink with
God. Just to find out what his plan is.
The best living actor
There are certain actors that are incredible in certain films, but if you're asking who is consistently brilliant in everything he's in, then I'd say Tom Hanks. He's superb. Look at all these films, from Big and Money Pit to Captain Phillips and Philadelphia. He's an astounding actor. He really is.
The ultimate dinner party guests?
Ant and Dec. I love them. I've never met them. Ainsley Harriott, Whoppi Goldberg, Jeff Goldblum, David Attenborough, and my wife, Katie, because she's a hoot.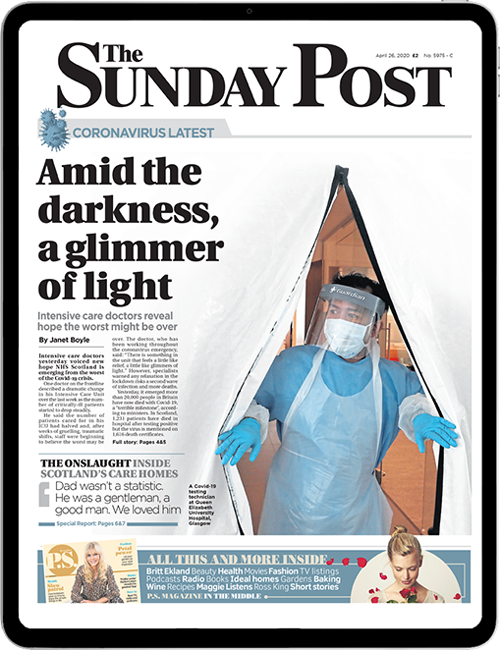 Enjoy the convenience of having The Sunday Post delivered as a digital ePaper straight to your smartphone, tablet or computer.
Subscribe for only £5.49 a month and enjoy all the benefits of the printed paper as a digital replica.
Subscribe