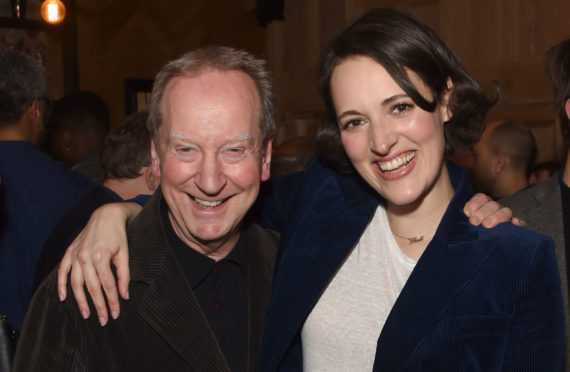 Actor Bill Paterson admits his eye for the best roles can sometimes go awry.
But, he says, he knew immediately Fleabag would be a hit as the awards-laden sitcom, written by and starring Phoebe Waller-Bridge, returns for a second series.
He said: "I've turned down some very good things in my time and I've done some rubbish.
"There are major shows still going on that I didn't do, probably because I decided to go off and do some wee play somewhere.
"So I've not always been sure with my picking. But I could see right from the start that Phoebe had immense charm and talent.
"So it was wasn't a big decision to go for it. Killing Eve was going out here when we were starting filming the new Fleabag and I thought I'd better watch an episode as I'd be seeing her on the set. Of course, I watched the first episode, couldn't take my eyes off it and binge-watched the lot."
Killing Eve, the hitwoman drama starring Sandra Oh, was even more acclaimed than Fleabag, which follows the often explicit misadventures of the eponymous, but unnamed, heroine, and Bill admits he thought writer-producer Waller-Bridge's fame had scuppered any chance of a sitcom revival.
But the series returns tomorrow on BBC1 and will get even more attention as it will be the first screen appearance by Olivia Colman since she won the Best Actress Oscar last week.
"Phoebe's success had gone so stellar I assumed for the two years since the first series went out that was it," said Bill, 73.
"It had never been conceived as a sitcom that'd have a life of its own, so it was a delightful surprise when she found the time to do it again."
And he says Waller-Bridge, like co-star Colman whom he gets engaged to amid an uncomfortable family dinner in the series opener, has kept her feet firmly on the ground.
"She's such a clever girl. She has that great mixture of professional confidence yet modesty and shyness. And being so easy and pleasant to work with."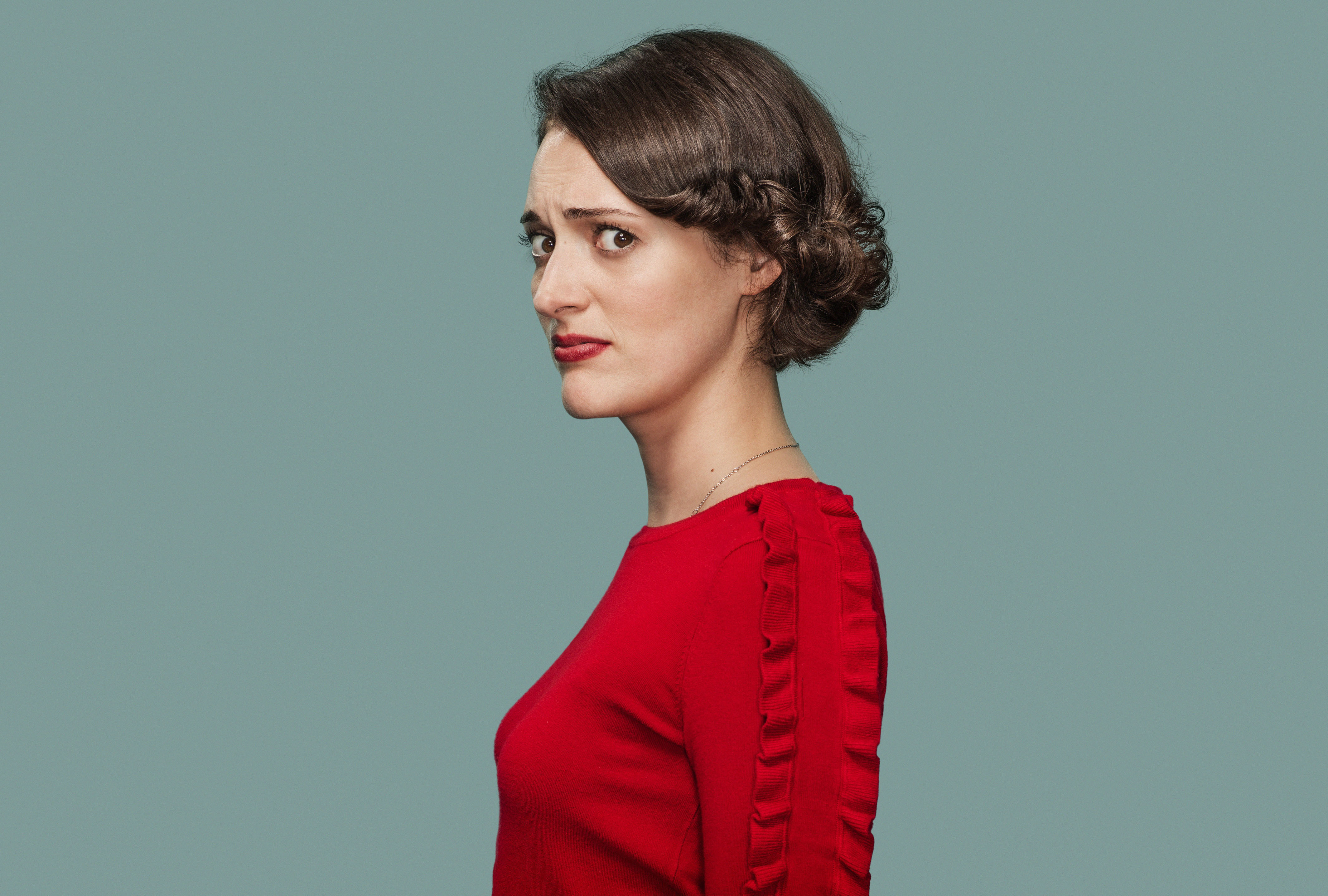 Bill, one of the UK's most enduringly-successful actors, took his first steps at the Citizen's Theatre in Glasgow in 1967.
And, more than half a century later, he still holds his time with Leonard Rossiter in The Resistible Rise of Arturo Ui as one of his all-time career highlights.
"Leonard's performance is still talked about many years later as one of the greatest of the 20th Century in the British theatre," said Bill, who lives in London with his theatre designer wife Hildegard.
"To be plucked out of drama school to share a stage with him there and then at the Edinburgh Festival was such a great start.
"And for it to be at the Citizen's, which I'd almost haunted as a boy and young man, was such a highlight. I used to go and see every play three or four times."
Bill was a founding member of John McGrath's 7:84 theatre company and plays like The Cheviot, the Stag, and the Black Black Oil made a major political impact in the 1970s.
The Great Northern Welly Boot Show in 1972, about the Upper Clyde Shipbuilders work-in, was another project that made an impact, this time for Billy Connolly.
"It was Billy's first really big audience, playing to 800 or 1,000 people," said Bill. "He'd played folk clubs and other gigs, but then one night when the lights went bust Billy went on and said he'd play until they were fixed.
"We just looked on in wonder as he stood there, just him and his guitar with everyone watching.
"Then he wrote a great little play which I did with him in the mid-70s called Me Wi' A Bad Leg Tae.
"It was thought it'd only be a light-hearted little romp. But it was actually very touching, a truthful look at a family's life together. It took a lot of people by surprise.
"It was a formative time, being part of that little gang of John Byrne and Billy Connolly in the 1970s.
"Billy still remains very much at the pinnacle."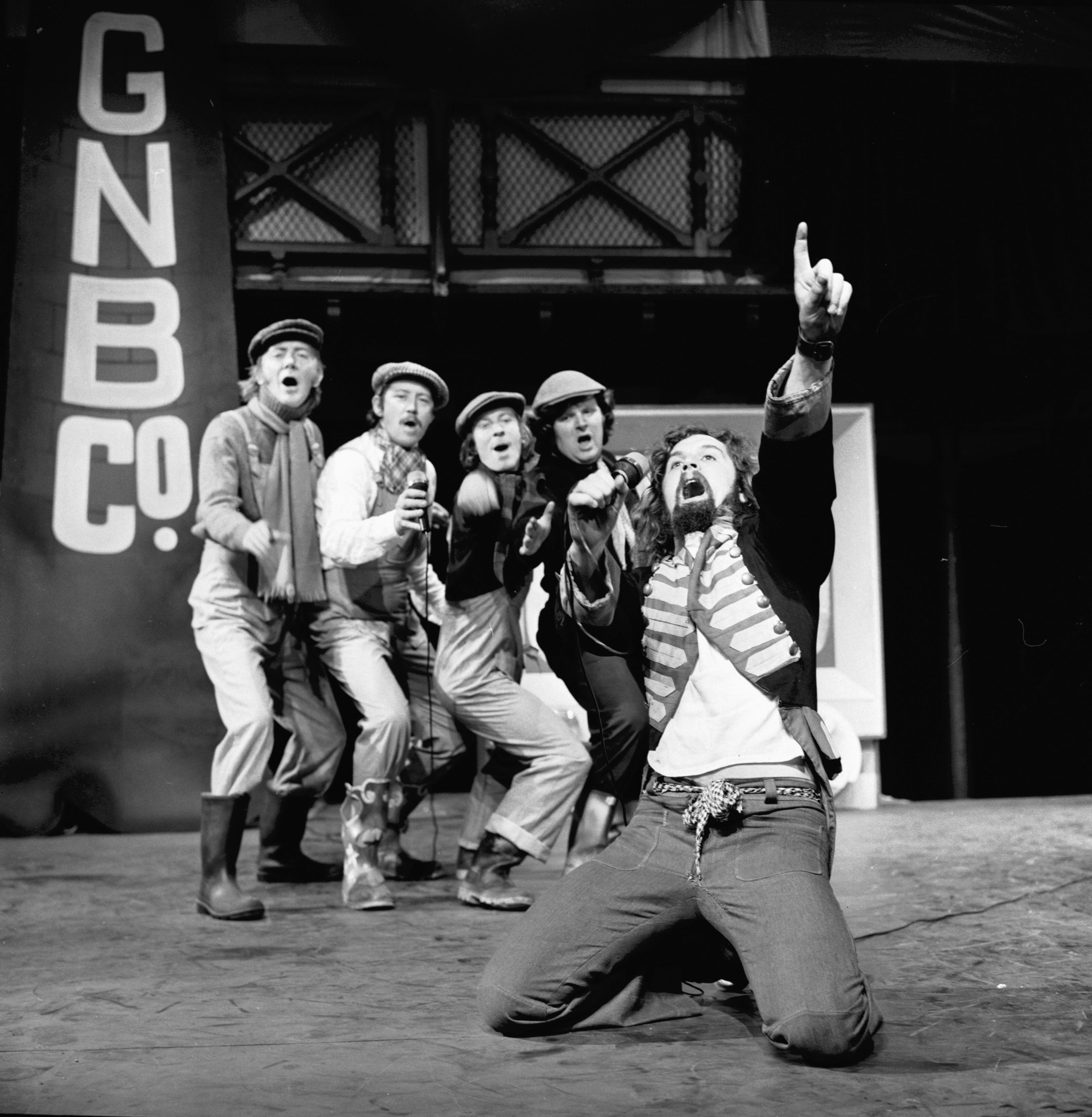 Truly, Madly, Deeply, The Crow Road, Sea of Souls, Doctor Who, Outlander, Shetland and the recent big-screen version of Dad's Army are just a few of the scores of credits on Bill's bulging acting CV.
But the critically acclaimed production of Samuel Beckett's Waiting for Godot alongside Brian Cox at the Royal Lyceum in Edinburgh is one he'd like to have done more of. "Sharing the time with Brian and taking up each other's ideas was a sheer joy," said Bill. "It was a wonderful thing and we wanted to do longer, bigger tours or take it to London. But trying to pin Brian down is like trying to pin down mercury.
"He's like a firework, wonderfully all over the place."
The Time's Up and #MeToo movements have brought what Bill agrees is a welcome wind of change through the acting world. But on a personal level he says he's always felt the women he worked with were on an equal footing.
"They were as strong as me and I always tended to feel women acting with me were paid equally and sometimes quite rightly more.
"I've worked with Julia Stephenson, Anjelica Huston, people who really knew their business.
"I never had an issue of feeling I was more powerful than anybody else but now is certainly an interesting time.
"It certainly is surprising when you realise what a vast gulf there has been at the Hollywood level."
Now he's in his 70s, Bill has taken a slightly more laidback, less busy, approach to his acting life.
"In the last two or three years I have enjoyed having just enough work to keep really active without overdoing it.
"I could have been doing a long run at the National Theatre just now but I didn't want to. I want to enjoy that freedom. I've loved these years better than being tied to one long-running thing or feeling I've got to be in something all the time."
But he has no plans at all to quit.
"The number one thing about keeping working is your health," adds Bill, who has been working on a film with Celia Imrie.
"And as long as that's adequate this is a wonderful job to be part of. There's no change to the rhythm of life from your 30s to your 70s. You're still doing a bit of work very intensively and then being left alone for some time."
Fleabag, BBC1, Monday 10.35pm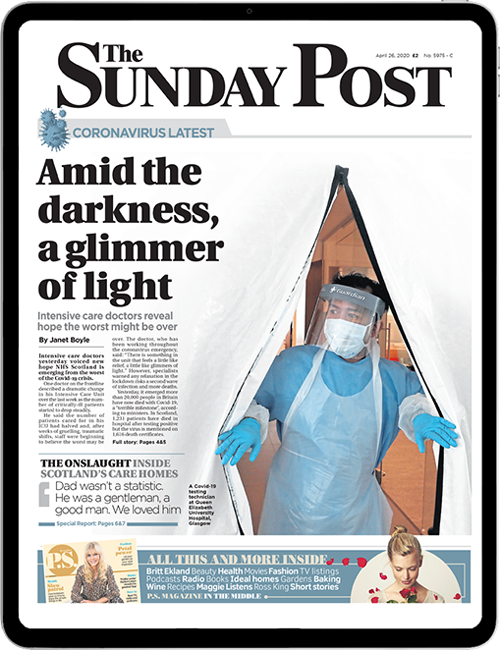 Enjoy the convenience of having The Sunday Post delivered as a digital ePaper straight to your smartphone, tablet or computer.
Subscribe for only £5.49 a month and enjoy all the benefits of the printed paper as a digital replica.
Subscribe