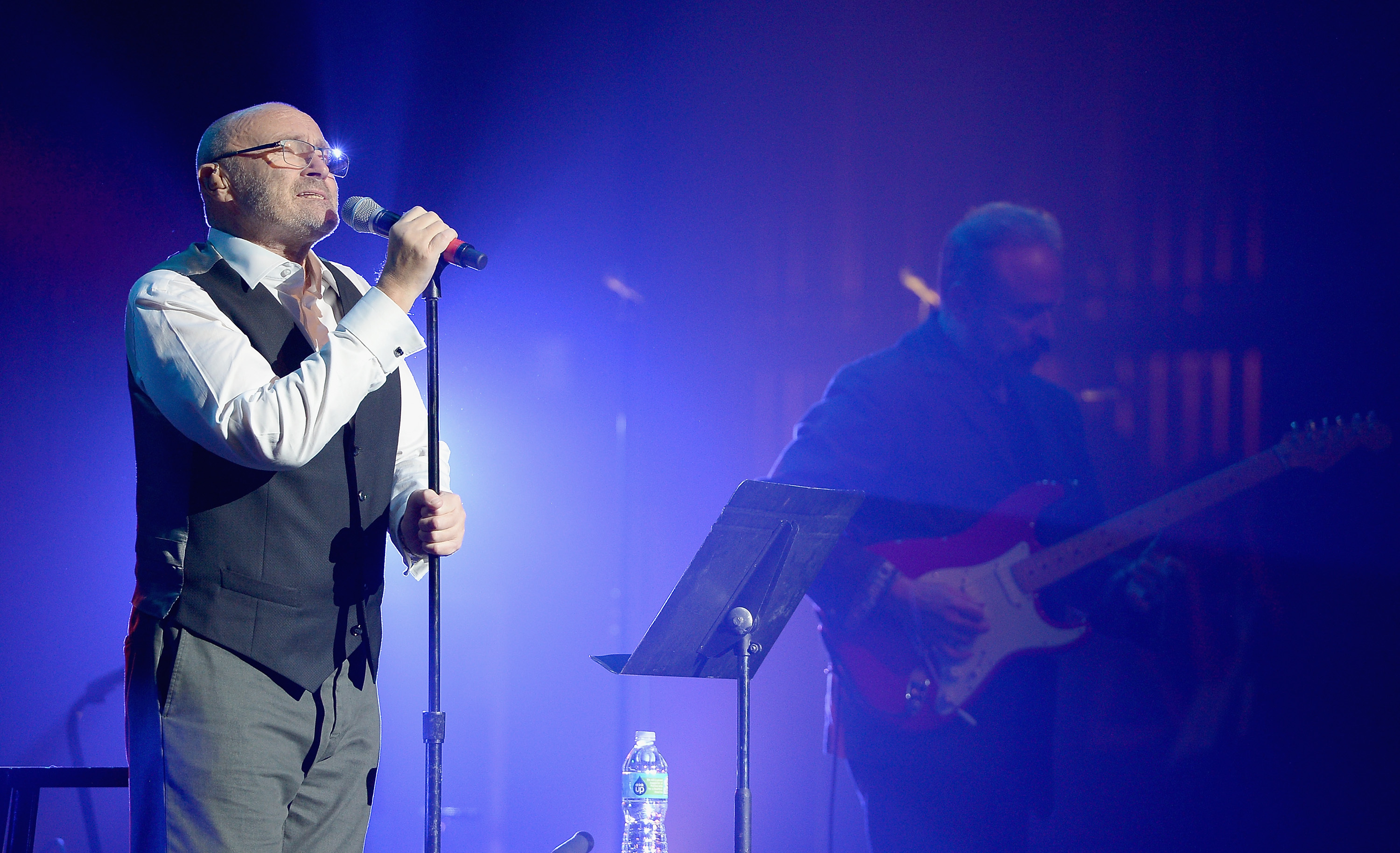 PHIL COLLINS remembers the last time he played in Scotland and, in particular, he remembers one review that was nearer one star than five.
It was his Final Farewell tour and the critic's verdict still rankles as he prepares for a comeback – his Not Dead Yet tour – 12 years on.
He said: "I last played in Glasgow in 2005 and got a really bad review,
"It was awful and what made it worse was it being almost the last show.
"Afterwards I had to go to Prague to make up two shows that had been cancelled, but apart from those, Glasgow was the end.
"But, historically, Scotland has always been great and I'm sure we'll have no problem this time."
His music has been derided as middle of the road by some critics for decades but, after some A-list fans including Adele, Kanye West, Lorde and Beyonce went public, the 66-year-old is basking in unexpected trendiness.
Speaking from his home in Miami, he said: "It surprises me, pleasantly so, to see so many artists talking about my music.
"I guess it was maybe their parents who played it.
"I don't know how old Lorde is, but she's been shouting about me for a couple of years now. I'm very flattered by that and it always puts a smile on my face."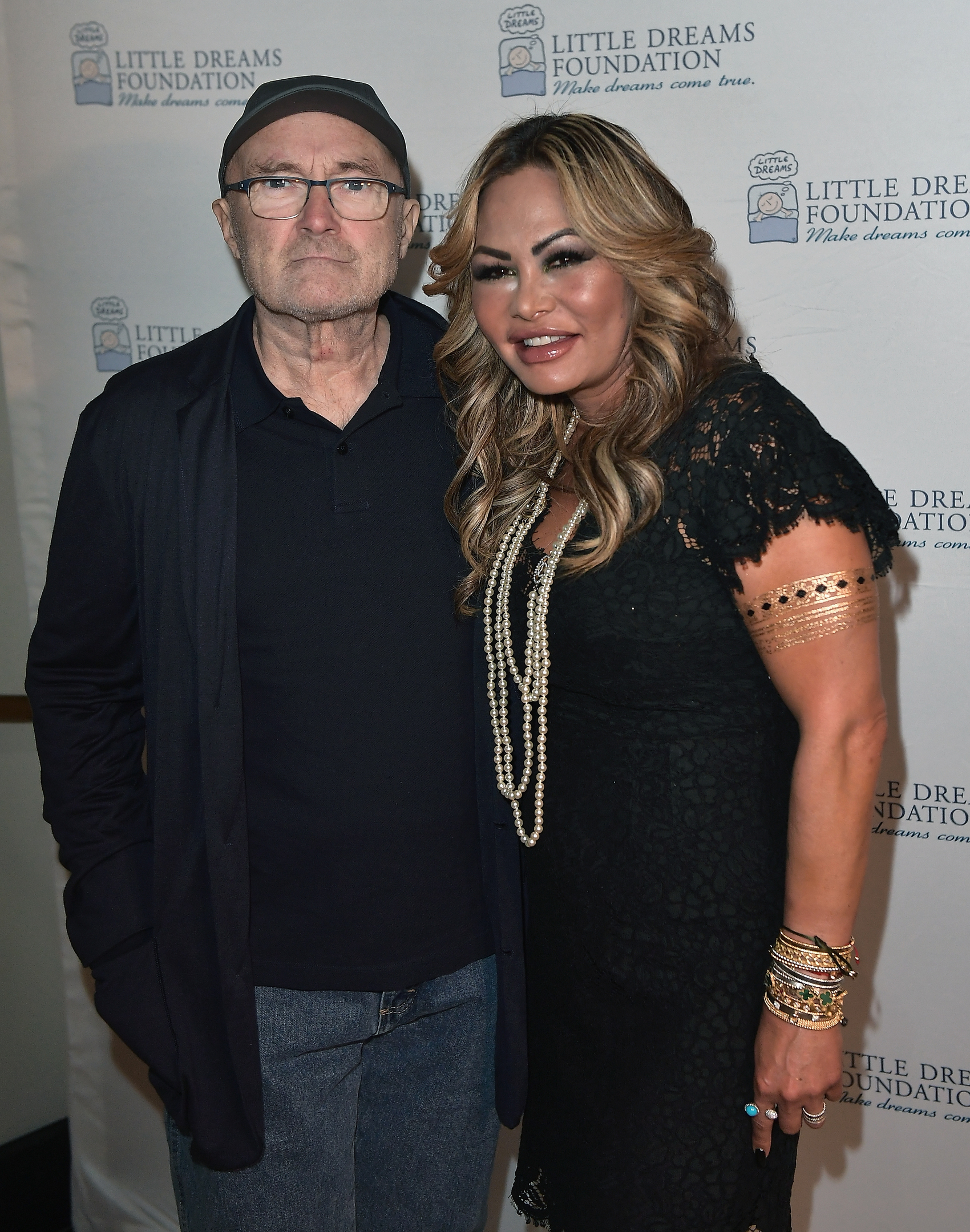 Lorde, for the record, turns 21 in November, meaning she wasn't even born at the height of Collins' period of domination in the '80s and early '90s.
He is one of only three acts who have sold more than 100 million records both as a solo act and as part of a group. The other two are Paul McCartney and Michael Jackson, so he keeps esteemed company.
But being omnipresent tends to make people sick of you, as Phil came to realise.
He added: "I didn't go looking for the criticism, but if I heard about it then I had to read it to find out what was being said.
"It doesn't get to me anymore, but it did in the '70s and '80s.
"I wondered why I was receiving it, to be honest. I became someone to kick and I couldn't quite understand it.
"In retrospect, being everywhere, I've come to realise, was getting up people's noses.
"I didn't mean to do that, but I was receiving all of these wonderful opportunities I couldn't turn down.
"I think being everywhere all of the time gave people a good reason to become fed up with me."
The Genesis drummer-turned-singer released his first album, Face Value, in 1981 – the first of four hit solo records that decade.
His influence was so great that a string of legendary names asked to work with him.
And then, of course, he achieved the seemingly impossible task of being in two places at once, when he performed in both London and Philadelphia during the Live Aid concert in 1985, thanks to Concorde.
"It was a great time to live through," Phil said. "It was an album, tour, Genesis album, tour – and it went like that for years.
"I kept being asked to do these exciting things. The phone would ring and it was someone asking me to do a record with them – Bowie, Plant, Clapton. I found myself constantly working in creative situations and I couldn't say no.
"They were wonderful opportunities with people who became friends and the highlight of my career was going out on the road with Eric Clapton as his drummer.
"He's one of my favourite guitarists, so sitting behind him every night was great."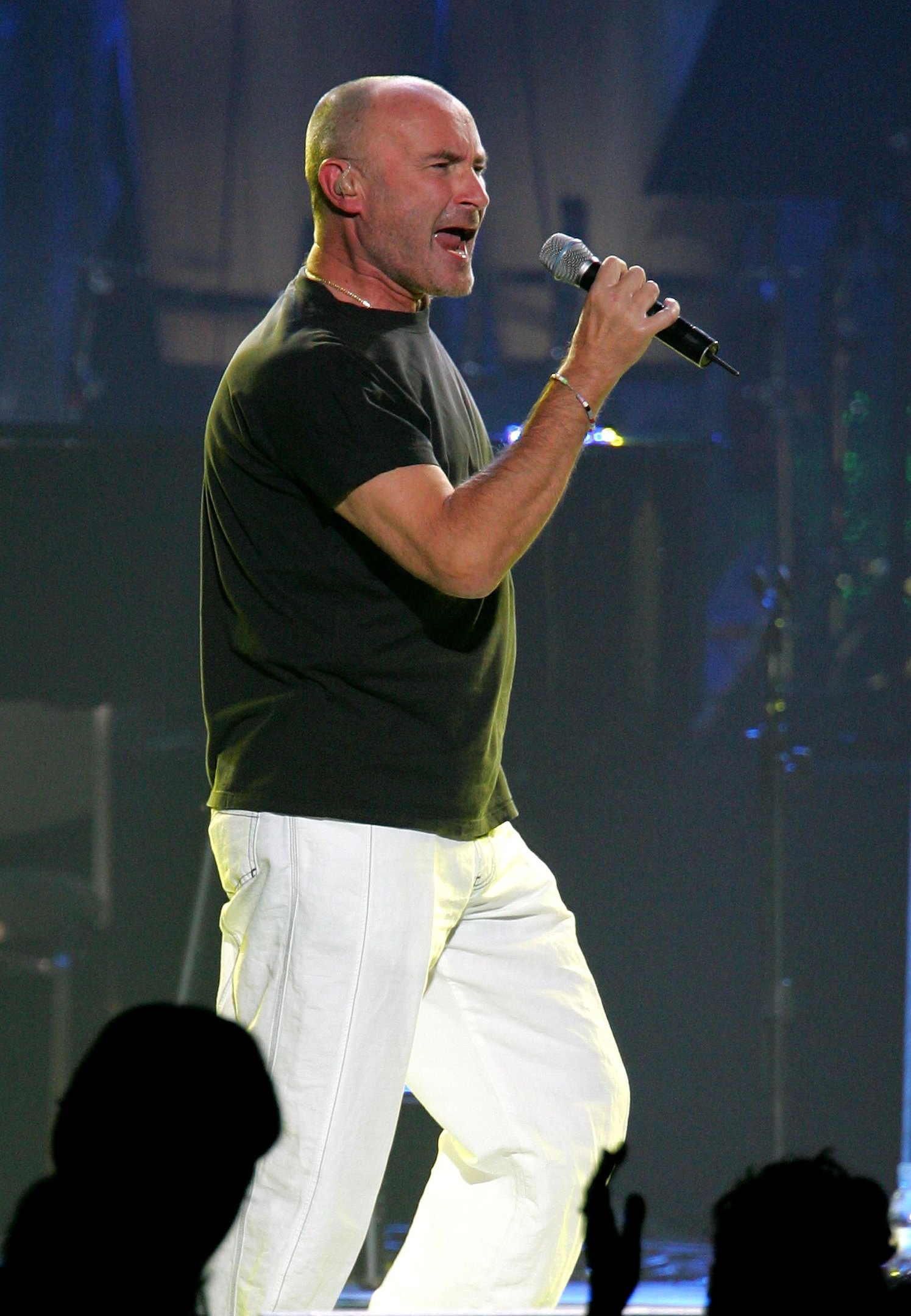 In 2011, Collins called time on his career and had no intentions of coming back.
He reunited with his third wife, Orianne, (after reportedly having to pay £25 million to her in a divorce settlement).
He later said of their reunion: "I think it's wonderful. We got divorced… I paid her a lot of money. But that's divorce, you know. We realised it was a mistake and now we're back together and everything's great."
When the dad-of-five takes to the stage at the SSE Hydro in Glasgow on December 1, he will likely spend the duration of the concert in a chair and there will be no drumming due to back surgery.
Instead, his 16-year-old son Nick will take on those duties.
"A couple of years ago I was going to do a few acoustic songs for our Little Dreams Foundation gala and I had Nick play with me.
"It turned into a 45-minute set and it sounded like he was ready to play some shows, should I decide to do any.
"So I got the band together at Christmas for a rehearsal, just to see how it felt for him and the band.
"I wanted everyone to enjoy it, rather than me saying, 'This is my son and he's going to play the drums'. He got his first toy drum kit when he was two-and-a-half and from then on, the kits grew progressively bigger.
"I never taught him – occasionally I would make a suggestion, but he had a drum teacher and also taught himself. He plays a lot like me – he has that edge and I don't have to constantly turn around to see what's going on. I know he's doing it the way I was.
"Of course, it's one thing to do it in a rehearsal, but to go out in front of 15,000 people – or 70,000 as it was at Hyde Park in the summer – is a different matter. But he didn't get stage fright, in fact he loved it.
"I tried to play when we were rehearsing for the summer shows, but it just didn't feel right.
"I've been playing all my life in a certain way and I don't think I'll be able to do that again."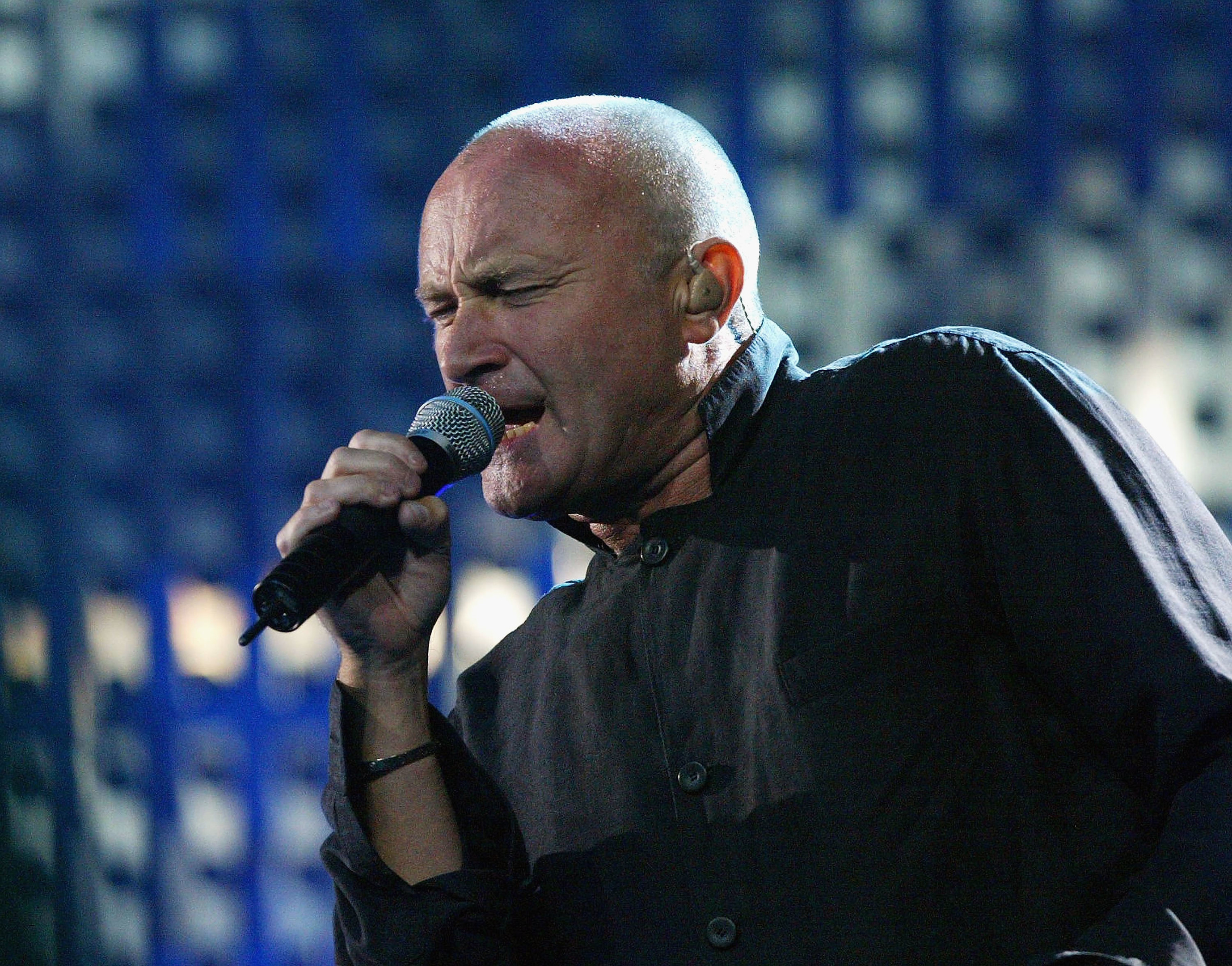 Phil and Orianne have been back together for more than a year now and after being reconciled last year, she said: "Our separation was the wrong decision."
The couple were photographed together last week as they spoke about their family charity, Little Dreams Foundation, in Miami and Phil is enjoying juggling his charity work with tour rehearsals.
He said: "I think I'm surprised to be enjoying it as much as I am.
"I put a cap on it all a few years ago, but I think that is making it feel better this time around, because I've been away for quite a while.
"I called the tour Not Dead Yet because a lot was being made of my health issues, which was nice, but at the same time I was fine because it's nothing life-threatening.
"I'm ready to listen to offers now, whereas before I was just flatly saying no.
"I suppose I'm semi-retired. Right now I'm waiting for the kids to come home from school, but rehearsals will soon be starting and after these shows there is a chance we'll do something else.
"It would be lovely to have new songs and I have a few ideas, a few demos. Every time I have an idea I write it down, so it's possible.
"But I'm taking baby steps right now and I don't want to jump back on the wheel too quickly."
Find our more at philcollins.com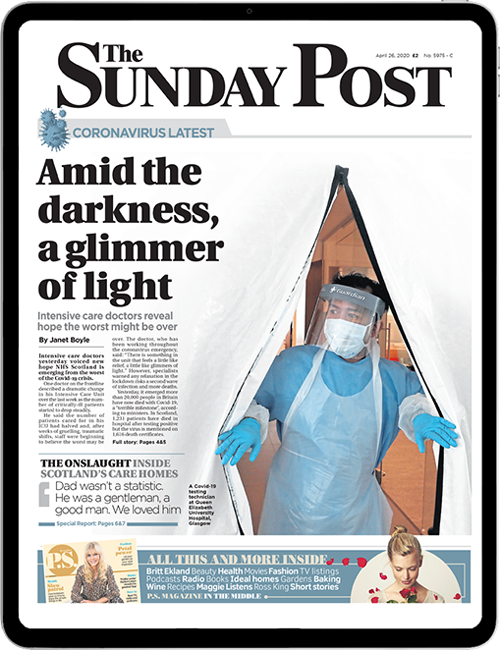 Enjoy the convenience of having The Sunday Post delivered as a digital ePaper straight to your smartphone, tablet or computer.
Subscribe for only £5.49 a month and enjoy all the benefits of the printed paper as a digital replica.
Subscribe