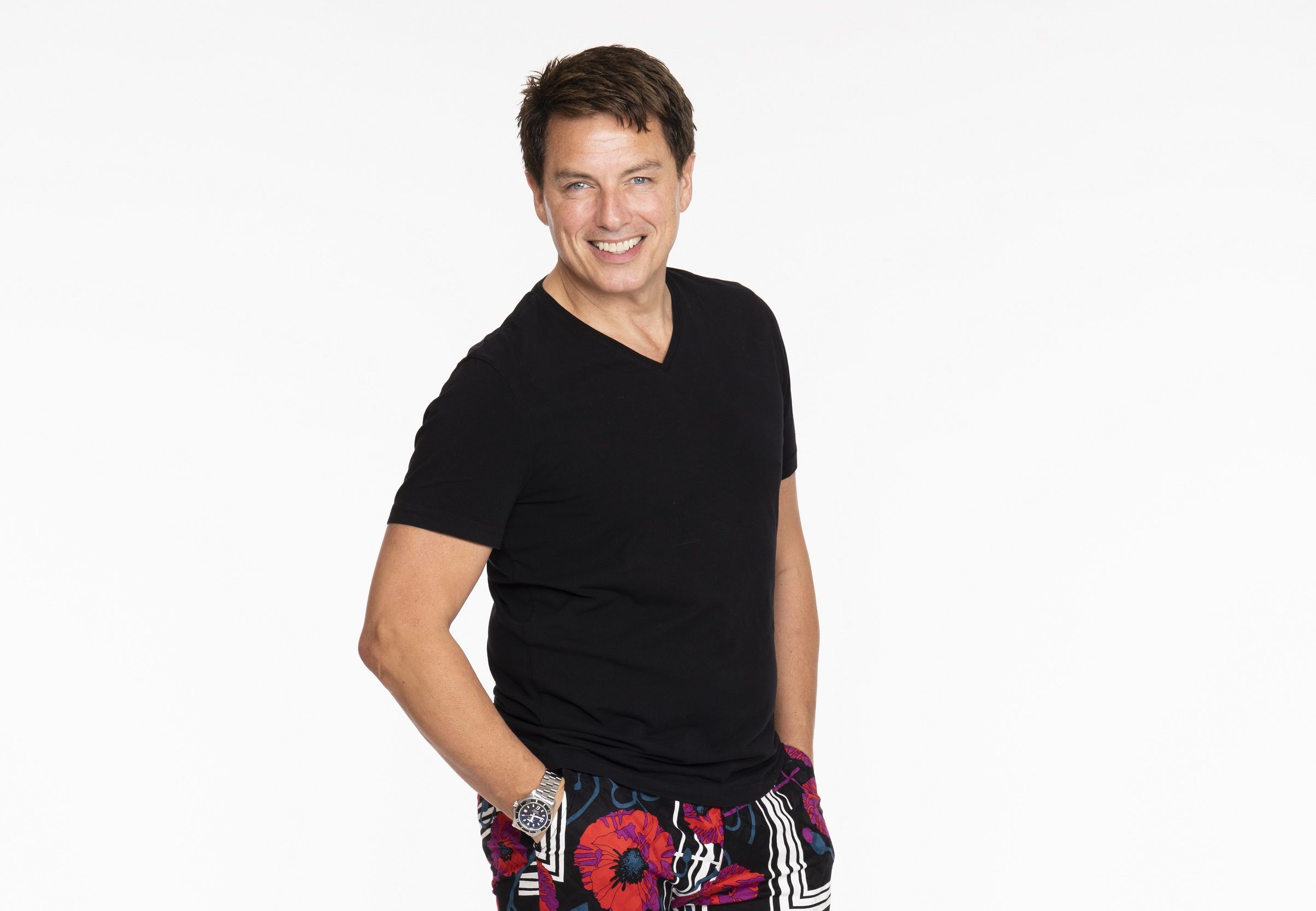 ISOLATED and cut off from the outside world, there was one burning question John Barrowman wanted answered in I'm A Celebrity . . . Get Me Out Of Here!
How were his mum and dad?
It was the first thing he asked when husband Scott Gill was allowed a visit to the jungle camp.
And the Scots entertainer has told iN10 just how determined he was that Marion and John shared his Aussie adventure.
Marion, 84, had broken her hip a couple of months prior to the reality show's November launch.
"After the op I got her into a facility to make sure she got the right care to get better," said John, 51.
"When it came time to go the jungle my dad was so excited but mum went to the doctor, I think hoping he'd say don't go.
"When she told him I'd be making sure they flew first-class he just said she'd be stupid not to go.
"They loved it and were the first ones on the bus to the camp, all dressed up smartly, at 4 o'clock every morning in case I was voted out.
"Everyone was amazed at their energy and vitality."
John senior is 86 now but the pair are still in fine fettle and closer than ever to their entertainer son, who now splits his time between his homes in Palm Springs and Hollywood.
"I bought them a house just down the street from Scott and I and I see them every day.
"They looked after me all my life so now I'm looking after them. My dad always says, 'Son, you don't have to do that, we don't need it.'
"I just tell them I know they don't need it, but I want to do it.
"They're still my biggest fans."
John faced a barrage of criticism last month after he appeared on Lorraine and lapsed into his native Glasgow accent as he chatted to his fellow Scot.
That accent, not his more natural American one – he's lived there most of his life – is to the fore once more as we speak.
Did the backlash annoy him?
"It bothers me a lot," admits John.
"They're not criticising the accent, they're criticising me.
"They might not understand why I do it – and I couldn't give a damn if they agree with it or not. When I went to America as an eight-year-old, I already knew I was somewhat different. Although I didn't know what gay was, I knew I was going to be bullied for it.
"And when I started speaking Scottish, boys in the class began making fun of me.
"I wasn't having that and I wanted to fit in,so I consciously learned and American accent, which I speak with those who aren't Scottish.
"For most of my 51 years I've had to explain myself and it gets irksome. Being Scottish is a massive part of me. I'm proud of my heritage and where I was born. I will never forget that."
John will be back in Scotland later this year with his 12-date Fabulous tour.
With favourite songs and colourful anecdotes, it will celebrate his 30 years on stage and screen since he broke through in Anything Goes at the National Theatre opposite Elaine Paige in 1989.
Aptly enough, the tour kicks off on June 18, at Glasgow's Royal Concert Hall before moving on to Edinburgh's Usher Hall on the 19th as it was in Glasgow that John got his big break.
Every detail of the audition at what's now the Conservatoire of Scotland is still remarkably fresh in his mind.
"I was in my Uncle Neil's house in Mount Vernon when I heard about an open-call audition.
"I went along the next day and warmed up in the bathroom of a restaurant opposite!"
John made such an impression that he was immediately recommended to Elaine Paige and Tim Rice. He won the role and his life was changed forever.
He's subsequently had huge success as a singer, presenter and actor.
He's starred in big West End and Broadway shows such as Miss Saigon and Phantom Of The Opera, hosted prime time TV shows like Tonight's The Night and released big-selling albums.
His acting credits include everything from his memorable Captain Jack Harkness in the BBC's Doctor Who to American hits Arrow and Desperate Housewives.
Ask – and, yes, it is like choosing your favourite child – which he would choose if he could only pick one thing and John's quick to come back.
"Honestly, I can't answer that. It's like telling a plumber he can only install bath tubs, not anything else.
"I call myself an entertainer and that encapsulates everything. It's books, albums, song and dance, acting.
"So I'd find it very difficult. However, if I was still involved in musical theatre and had never branched out to this day then I'd be perfectly happy."
John's versatility was demonstrated again a couple of weeks back when he co-hosted This Morning, sharing a sofa with Holly Willoughby instead of having her supervise his Bushtucker Trials.
And more connections from I'm A Celebrity, which has made him an even hotter property, are on the way.
He's had meetings with fellow camp-mate Emily Atack about a new TV project, and they've had dinner and seen shows together.
"I think it'd be a no-brainer to put the two of us together," insists John. "It's just finding the right thing.
"I don't want to do something twee and stupid.
"I want it to bring out the friendship and fun we have together, rather than making it manufactured."
John and Scott sat down and watched the jungle exploits together over Christmas, with Scott admitting he'd been concerned hunger might make John come across as snappy.
"He calls it my 'sandwich moments' but they didn't happen," says John.
"And I've definitely learned from being in there. If he tries to wind me up now it just doesn't bother me."
The pair had a civil partnership ceremony in 2006 and were legally married in California, when the law was changed there, just over five years ago.
Although it was, in effect, just a piece of paper, John admits it made a difference.
"We did it straight away in California – just because we could – and we both felt that it kind of solidified things.
"We all have up and down moments in our relationships and I've always kept in mind my mum's advice on not going to bed angry – although I'm better at that than Scott."
John is relishing his summer return to Scotland, proud to be marking a 30-year milestone.
And prouder still of the fact that he's kept it going consistently right through those three decades.
"Sometimes you can be flavour of the month and then things can change," he adds.
"But when that has happened, I'm not the sort of person who'll sit back and moan. If I have a gap I'll go and create the work if necessary. I'll never be the type to sit back and do nothing.
"I've got that work ethic, not just from my mum and dad, but my gran and papas.
"They taught me never to sit around on your bum."
---
Tour tickets are available at cuffeandtaylor.com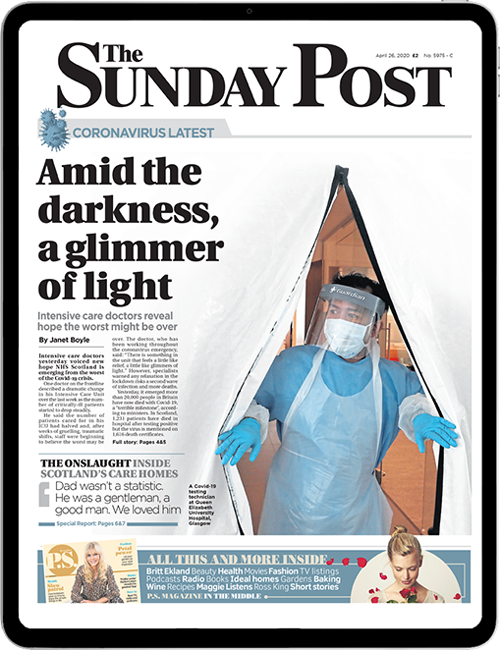 Enjoy the convenience of having The Sunday Post delivered as a digital ePaper straight to your smartphone, tablet or computer.
Subscribe for only £5.49 a month and enjoy all the benefits of the printed paper as a digital replica.
Subscribe