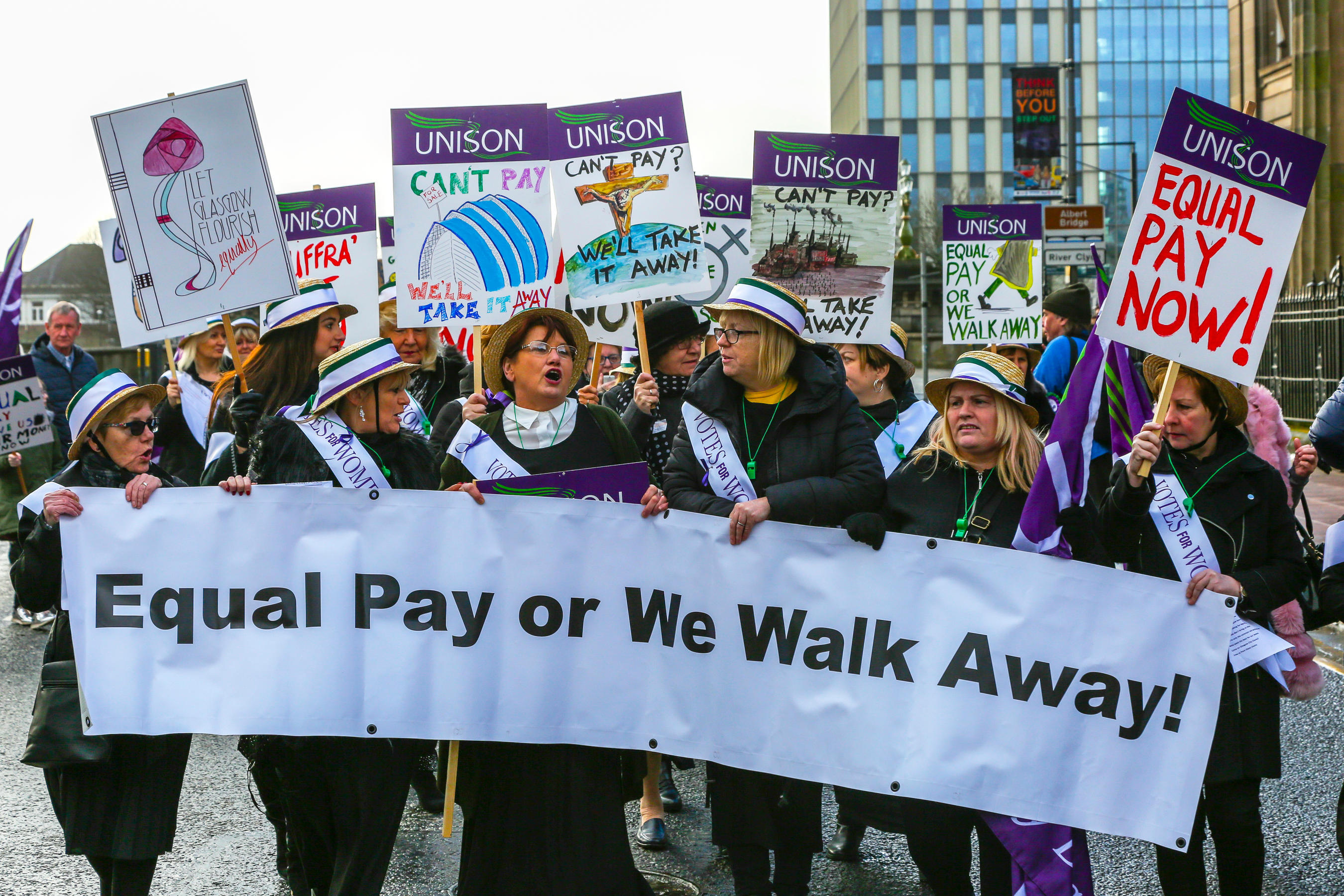 THE battle to win equal pay rates for female council workers has taken more than a decade because of an "abject failure to take responsibility" by Scotland's politicians, campaigners have claimed.
More than 25,000 council staff across the country are still waiting to get compensation after discovering their salary was not the same as men doing the same job. This is despite the problem originally being ordered to be fixed by 2004.
A debate at the Scottish Labour conference in Dundee saw unions and lawyers hit out at the delay by local authorities, the majority of whom were run by Labour when the equal pay claims were meant be settled.
Monica Lennon MSP, Labour's local government spokeswoman, said her party had been found wanting at points on the issue and said they had to "stop the excuses" on why the claims had not been settled
Councils around Scotland have already paid out about £750 million to settle 70,000 claims in recent years, but many equal pay cases, including 22,000 in Glasgow, have still to be resolved.
Hazel Nolan, GMB regional organiser, who is leading the equal pay talks with Glasgow City Council, said: "A total of 31 out of 32 councils, and bear in mind the majority of these councils were Labour-controlled, failed to hit the original implementation date.
"Audit Scotland said that was a failure of not just local government, but national government and a failure of council umbrella body COSLA. It shows there was an abject failure to take responsibility for this at every level of government.
"The whole system that was meant to deliver equal pay failed, and the length of time it has taken is unacceptable.
"In Glasgow today women are going to work and being discriminated against in a system that was put together under a Labour authority. It is important we own up to this and ask: why did this happen?"
Councils around Scotland have already paid out about £750m, a report by the Accounts Commission revealed last year.
The spending watchdog's study looked at how Scotland's 32 councils implemented a 1999 deal to harmonise pay for employees and address historic inequalities.
The Commission found all but one of the 32 local authorities missed the 2004 deadline.
Glasgow City Council had the highest number of claims at 22,730, followed by North Lanarkshire on 10,480 and Edinburgh on 6,163 while Orkney had the lowest at 14. North Lanarkshire paid out the most at £129.9m, followed by Glasgow at £91.4m and Edinburgh at £87.5m while Orkney was lowest at £1.8m.
North Ayrshire has the most claims still live, at more than 95 per cent, followed by East Dunbartonshire and Falkirk at around 90 per cent and 80 per cent respectively, compared to the national average of 37.4 per cent.
Between 2004 and 2016, some 70,453 equal pay claims were lodged against councils and payouts, including compensation agreements and legal fees, totalled around £750m.
At the end of September last year 26,912 equal pay claims lodged with the Employment Tribunal Service remained unresolved.
Hayley Johnson, an employment lawyer with Thompsons Solicitors, said: "Because the potential sums that some councils owed were so high, some of them took the view that rather than bring it to a head sooner, they almost stuck their heads in the sand and hoped it would just go away.
"Quite a lot of the women I deal with will tell me 'I know I am being discriminated against but I am scared to rock the boat'.
"We need to support women so they know their rights and feel able to speak up, and speak up without delay."
Last month Richard Leonard said women in Glasgow City Council are owed an apology for "too much resistance" to their equal pay claims when the local authority was under the party's control.
His shadow cabinet colleague Miss Lennon described this as a "turning point".
She explained: "It had to be said. I know on the back of Richard's comments there were some male councillors who took umbrage at that, saying this is not easy and this is going to take longer.
"But we have to stop hiding, stop the excuses, the legalese; we just have to get it resolved because we can't have women dying before they get their settlement.
"We can talk about our Labour movement and our Labour values but we didn't always get it right."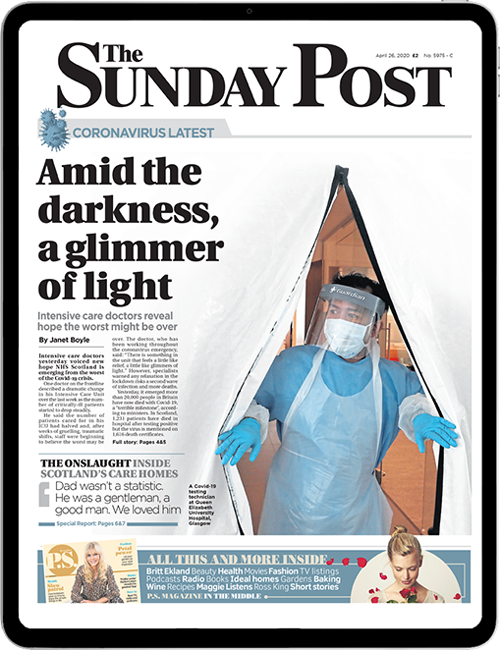 Enjoy the convenience of having The Sunday Post delivered as a digital ePaper straight to your smartphone, tablet or computer.
Subscribe for only £5.49 a month and enjoy all the benefits of the printed paper as a digital replica.
Subscribe