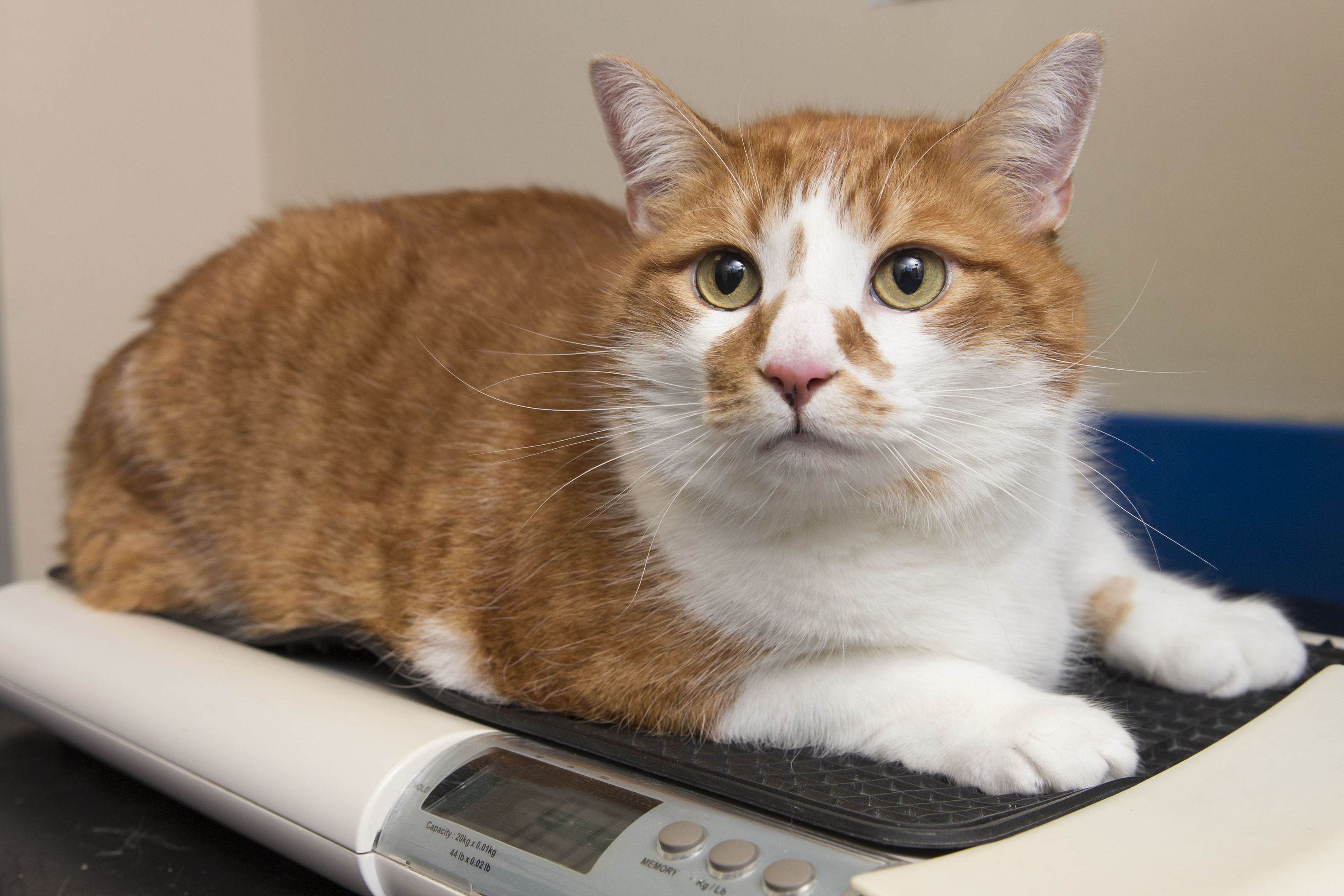 A FELINE who was once so fat he got stuck in his cat flap has won the top place in his category in a pet slimming competition.
Pumpkin, from Aberdeen, lost 14% of his body weight through the PDSA pet fit club which helps animals become healthier.
He slimmed down from 1st 8lbs (10.2kg) to 1st 5lb (8.74kg) in six months, earning him top spot in the cat category.
PDSA's annual pet fit club helps the country's fattest animals take on a strict six-month diet and exercise challenge which is specially tailored and overseen by the charity's vets and nurses.
Pumpkin's owners took him in as a kitten seven years ago and he gradually piled on the pounds through overeating and lack of exercise to become 46% overweight.
His daily exercise used to consist of walking to his food bowl.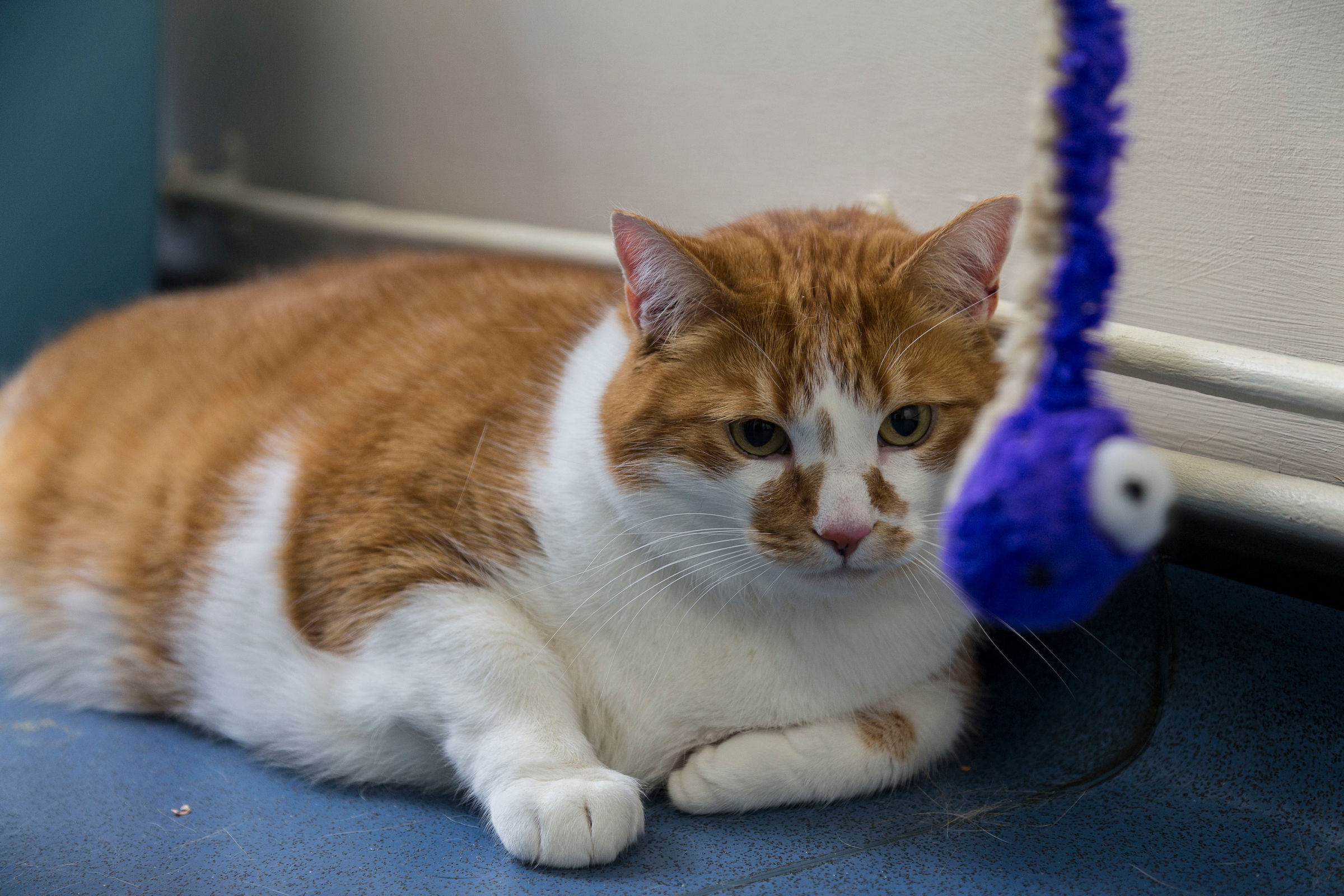 Pumpkin's owner Denise Mullen, 53, who cares for the cat with her daughter Chelsea, 21, is delighted with the transformation.
She said: "We've all really enjoyed taking part in pet fit club and seeing the weight gradually fall off has been so satisfying to see.
"We have two cats and at the start of the diet it was really difficult to have them on different types of pet food.
"Our other cat, Munchkin, seemed to be keen on the diet food and Pumpkin kept trying to eat his sister's food once he had finished his own.
"But it got much easier and we've noticed a big difference in Pumpkin's personality.
"He's much more active, can jump up with ease and is keen to play."
Beagle Alfie wins PDSA competition by shedding more than a third of body weight
She added: "The visits to the PDSA for his weigh-ins were great and the staff were really encouraging.
"We will continue with the diet until he gets to his ideal weight and won't ever go back to just pouring his food out of a box.
"It gets measured every morning now to keep him on track and once it's gone, it's gone!"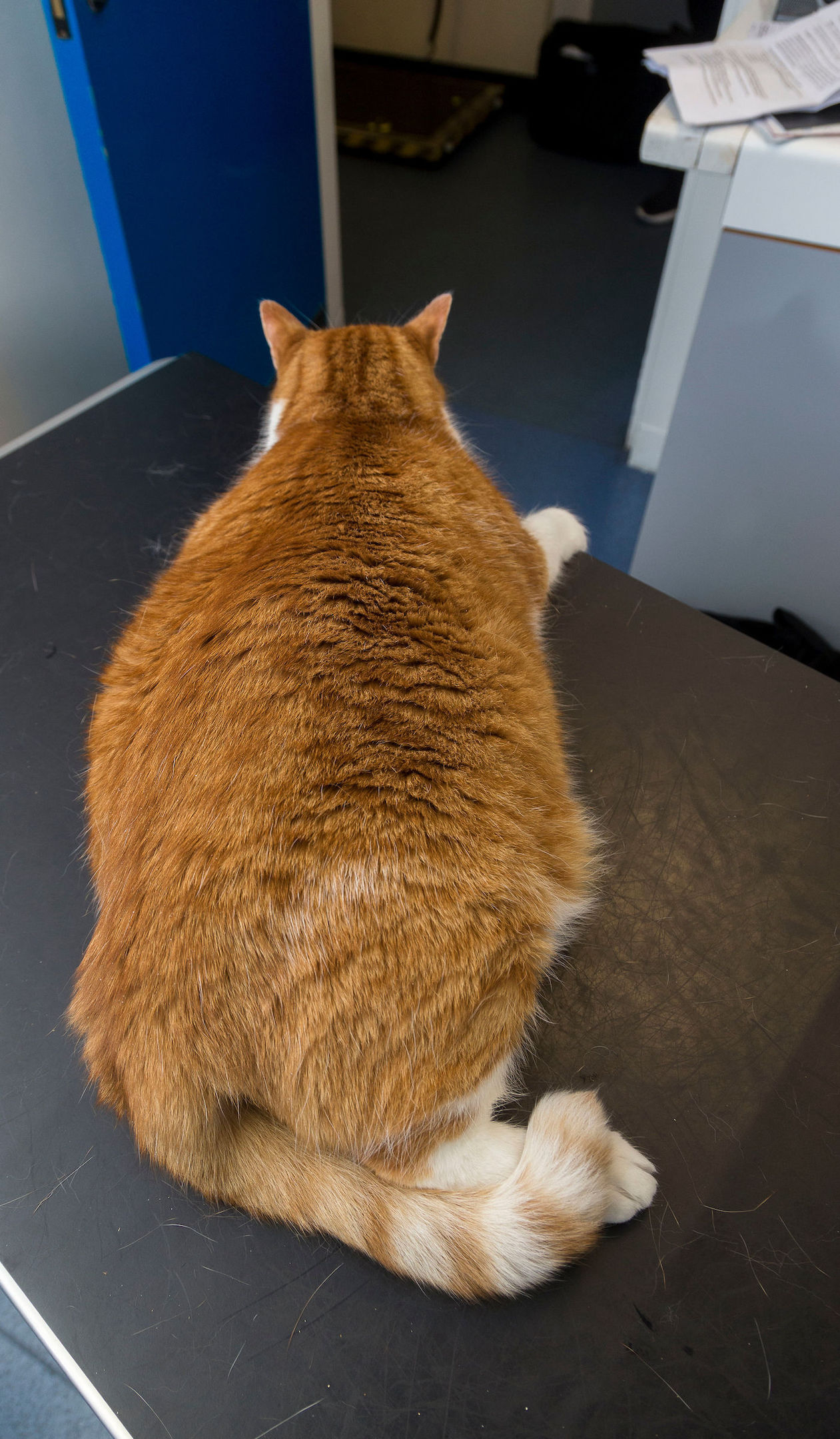 Pumpkin's weight-loss has been supervised by PDSA vet Fiona Gregge, from Aberdeen PDSA pet hospital.
She said: "Pumpkin's done amazingly well on Pet Fit Club – to finish as top cat slimmer and lose fourteen per cent of his body weight is a great achievement.
"Denise and Chelsea have been very dedicated and worked hard to help change Pumpkin's lifestyle for the better."
This year's overall pet fit club champ is Alfie the Beagle, from Middlesbrough, who lost 34% of his body weight – 1st 9lb (10.3kg) in six months.
The dog weighed in at 4st 10lb (30kg) when he started his diet, 67% overweight, but now weighs a healthy 3st 1lb (19.7kg).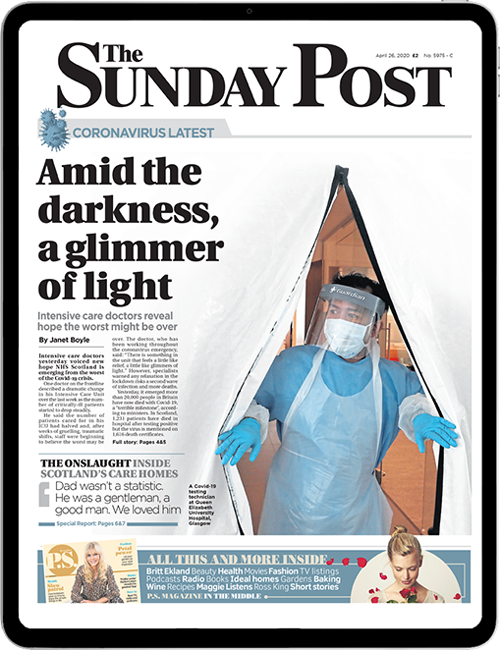 Enjoy the convenience of having The Sunday Post delivered as a digital ePaper straight to your smartphone, tablet or computer.
Subscribe for only £5.49 a month and enjoy all the benefits of the printed paper as a digital replica.
Subscribe