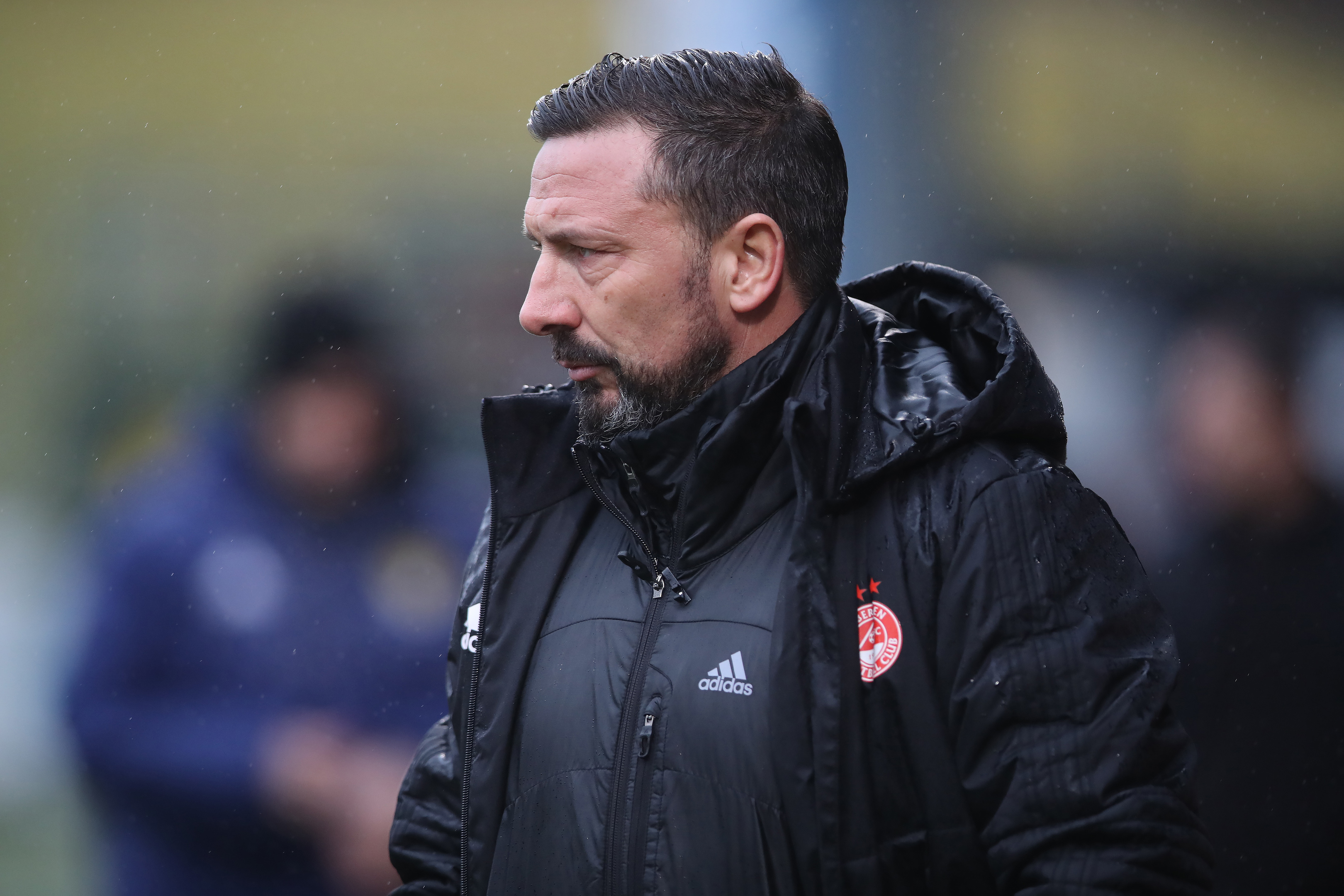 FOR 18 consecutive penalty-kicks, the dust on Hampden's heaving, humid slopes had lain undisturbed.
For Theo Snelders, staring straight down the barrel of number 19, with Celtic's Anton Rogan preparing to pull the trigger, the tension was palpable.
An entire season hung in the balance.
An entire support, there, as ever, in their tens of thousands from Aberdeen, hung on his every move.
Talk about pressure. Talk about guts.
Talk about the defining moment of a career.
Rogan's run-up was long, but his strike lacked power.
Snelders dived to his left, clawed the ball around the post, and turned to the Dons support, shaking his fists in triumph – and relief.
Seconds later, Brian Irvine stroked home the winning kick to send the Granite City punters wild.
The pressure had been enormous. But in Aberdeen, at the tail end of a trophy-laden decade, it was par for the course.
These days, after decades of decline, that pressure is finally mounting again.
Dons boss Derek McInnes has never hidden his desire to add to the League Cup his side claimed in 2014.
That they have failed rankles with him.
By talking about it so openly, he has heaped pressure on himself to get the job done – the kind of job the Aberdeen of old dealt with day-in, day-out.
But ex-stopper Snelders, who thrived under the pressure so admirably 28 years ago at Hampden, reckons that is what makes McInnes worthy of leading the Dons.
The manager's credentials will come under serious examination again on Tuesday night, when he takes his side to Rugby Park for their Scottish Cup quarter-final replay.
Win, and that pressure valve will be opened for a time.
Lose, however, and he'll be looking at a season where the Dons have again fallen short of expectations.
Snelders, however, insists that should not be a stick to beat the manager with.
"Derek is an honest man. That is why he talks about wanting to win more trophies," said the Dutchman.
"He could hide away and not mention it, but that is not his way.
"He is ambitious – and that is the kind of manager Aberdeen should have.
"When he says he is disappointed he has not won more trophies, it shows you that he wants to look in the mirror, he wants to look at himself and what he can do better.
"He is always honest, and if you are that way, and do everything you can do to win games, people should not blame you if you sometimes don't win.
"If you look at the last couple of years, at the transition there has been under Derek – getting the Pittodrie crowds up again, finishing second in the league, winning the League Cup – it has been fantastic.
"The only thing you could say is that it's a pity they have not won so much against Celtic.
"But the league will always be difficult.
"The cups are difficult too, but they give Aberdeen a real chance to win trophies.
"Derek knows this. That is why he talks about it."
Actions will speak louder than words on Tuesday night.
Should they make it past Steve Clarke's in-form side – and their fans demand it – a semi-final clash with Motherwell awaits them.
There is, of course, plenty of football still to be played, including the Old Firm facing off for the right to be in the Final.
But if the Dons – and McInnes – get their hands on the trophy this year, it will be the first time since Snelders, Irvine and Co. claimed it in 1990.
For the Dutchman, that statistic is as dark as his memories of the day are technicolour.
"It surprises me that Aberdeen have not won the Scottish Cup since then," he said.
"To think that 28 years have passed, it is hard to imagine, especially because they won it four times in the 1980s.
"Winning it was my best moment in football.
"But that season, for me, was a strange one because I had two operations, one on my left knee and one on my right knee.
"I thought my season was over.
"But my first game back was the semi-final against Dundee United at Tynecastle, which we won 4-1.
"Then we had three league games to play before going to Hampden for the Cup Final.
"Everybody says it was a bad game because there were no goals, but there was a lot of excitement and tension.
"That's what made it so dramatic in the end – excitement was high!
"The penalty shoot-out seemed to go on and on and on.
"In fact, the goalies were next up to take a shot – and we knew it.
"Packie Bonner was saying to me: 'We're next!' and I don't think either of us were too keen.
"But I made the save from Rogan, then big Brian Irvine saved me from taking one!"
Snelders had two gaffers at the time, in Alex Smith and Jocky Scott.
Like McInnes, they made Aberdeen the main title challengers behind a strong Old Firm side – Rangers in the midst of their nine-in-a-row run – but it ultimately wasn't enough to keep them in a job.
McInnes' position today is as secure as it's possible for a manager's role to be.
That was underlined when the Ibrox club's aspirations to have McInnes succeed Pedro Caixinha were rebuffed.
Yet, frustrated by their side's repeated failures against Celtic – and this season against Rangers – some Dons fans have started to grumble.
Snelders understands their annoyance.
But he reckons the big off-field changes that are in the Granite City pipeline will make a huge difference.
"The fans need to stick behind the manager," he continued.
"He has taken the club to a level where they are challenging Celtic. But to get to the next level, I think the big thing is getting better facilities.
"The hours the players spend sitting in mini-buses going to training grounds is quality training time that isn't being spent on the field.
"That has to be the aim now – get the facilities the way they should be at a professional club, because it helps in every area.
"To attract players, of course, money is a big thing.
"But if players know that Aberdeen is a step up from what they have, they will come.
"Nowadays, players are quite keen to know what their working environment is going to be like.
"If you're going on a mini-bus to a field miles away from the stadium, they don't want that. They want professional facilities.
"Once Aberdeen have those, with the new stadium and training ground, it really will help them get to the next level."
Now 54 years old, Snelders is a regular visitor to Scotland, and Aberdeen in particular.
Having taken in the Dons' home defeat to Celtic and their victory over Ross County in October last year, he plans to return next month.
Should he manage to take in any games, he will do so with one eye on his latest venture.
"I coached for many years, but I want to move into a new area now," he revealed.
"I am studying to become a scout at the moment, and it's something I am really enjoying.
"I've done a number of courses already, and in the future I would like to do something in that field.
"Who knows, maybe if Aberdeen need somebody to keep an eye out for young players in Holland for them, I can do that in years to come!"
Pressure helped Snelders turn in a diamond of a Cup Final display.
If anyone can be trusted to unearth a few more jewels, it's him.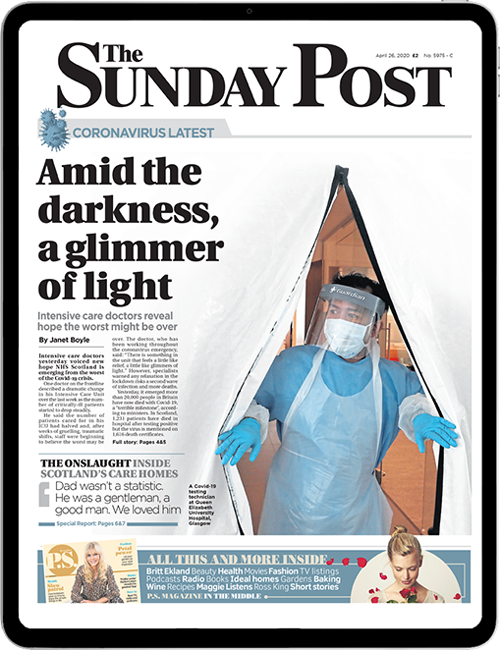 Enjoy the convenience of having The Sunday Post delivered as a digital ePaper straight to your smartphone, tablet or computer.
Subscribe for only £5.49 a month and enjoy all the benefits of the printed paper as a digital replica.
Subscribe