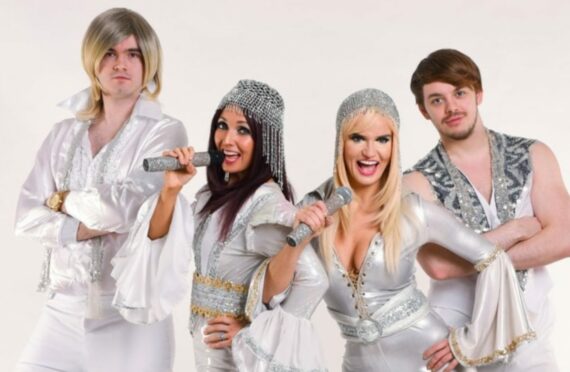 Like every Abba fan around the world, Leona Skimming was thrilled last week when the Swedish superstars released their first new songs in 40 years.
However, the leader of leading tribute act Abba A-Rival wasn't just listening, she was taking notes.
The Swedish superstars are also planning "live" dates with on-stage holograms of Bjorn, Benny, Agnetha and Anni-Frid performing hits both old and, thrillingly for fans, new, from their forthcoming album, Voyage.
Two songs were premiered at a press conference on Thursday, and the band has recorded eight more for the album, which is due for release in November. The new tracks were top of YouTube rankings in 12 countries yesterday while Spotify said the band was most streamed by 18 to 24-year-olds.
Skimming, an Abba fan for more than three decades, predicts a surge in interest before the Swedes "tour" the new material next year.
A photo was released of the fab four – now in their 70s – wearing costumes that digitally captured their likeness. These holograms will star in a series of concerts at a specially built arena in London from May next year and Skimming, from Cumbernauld, believes the "real" Abba concerts will only boost the appeal of tribute acts.
"This can only be good for us," she says. "With a band releasing new music then you get a resurgence in interest. Coupled with that there's a real appetite for uplifting, feelgood music after the past year we've all had."
But she is not convinced the digital version of Abba will compare to the real thing: "I'll be honest, it's not the same for me. I'm not sure a hologram will be the same as them actually playing live.
"I had a small taste of that when we were doing some gigs via Zoom over the past 18 months during Covid. I feel like you don't quite get the same reaction from the audience, they don't get the same feeling and you don't feel quite as touched by their reaction."
New music
Abba A-Rival are set to play Glasgow's SWG3 venue on Saturday for Abba Disco Wonderland, a celebration of the beloved group's hits, which include Dancing Queen, Voulez-Vous and Super Trouper.
New songs I Still Have Faith In You and Don't Shut Me Down are unlikely to make an appearance, however. Although, by the time of their next gig in November, at the Classic Grand in Glasgow, the tracks may be included.
"The audience really have to know the record. There's no point in us doing that with new music the audience doesn't know," says Skimming.
However, the singer, who is Agnetha in the tribute band, is thrilled to have new songs to learn. "How exciting, I'm going to get to learn some new stuff and share it with the audience," she says. "We've been sharing the same Abba tunes for years; I started doing this 20 years ago.
"I've been a fan since I was wee, I just love their music which always brings back memories of listening to it with my mum.
"So hearing new music from them is exciting, not just for me but for the rest of the group. Getting back to live music first and foremost post-Covid is one thing but now we have the opportunity to learn some new Abba music."
Already the two new tracks have shot to the top of the streaming charts, reinforcing the enduring appeal of a band who have sold more than 150 million records and enjoyed eight No 1 albums in the UK in a row.
However, not even being in an Abba tribute act gives you early access to the hotly anticipated Voyage album and Skimming is anticipating a classic Abba sound with, she hopes, a modern twist.
"I don't know what route they're going to go down but Bjorn and Benny are such amazing songwriters I'm certain they know what they're doing," she adds.
"The melodies are great, they're catchy and feelgood, and the harmonies too – these are their strengths. If those things are there and that Abba sound is there then it'll be great.
"I do quite like the Madonna sound that she did on Hung Up, which sampled Gimme Gimme Gimme.
"Maybe they'll go down a bit more of a dance music route. That would be fantastic at festivals, for both us and the audience."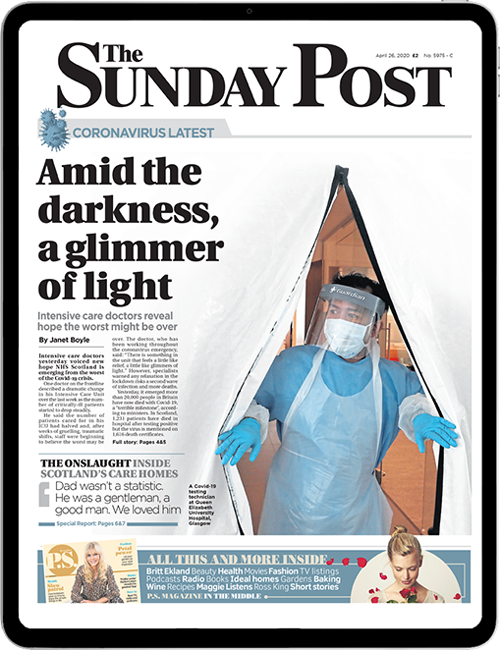 Enjoy the convenience of having The Sunday Post delivered as a digital ePaper straight to your smartphone, tablet or computer.
Subscribe for only £5.49 a month and enjoy all the benefits of the printed paper as a digital replica.
Subscribe