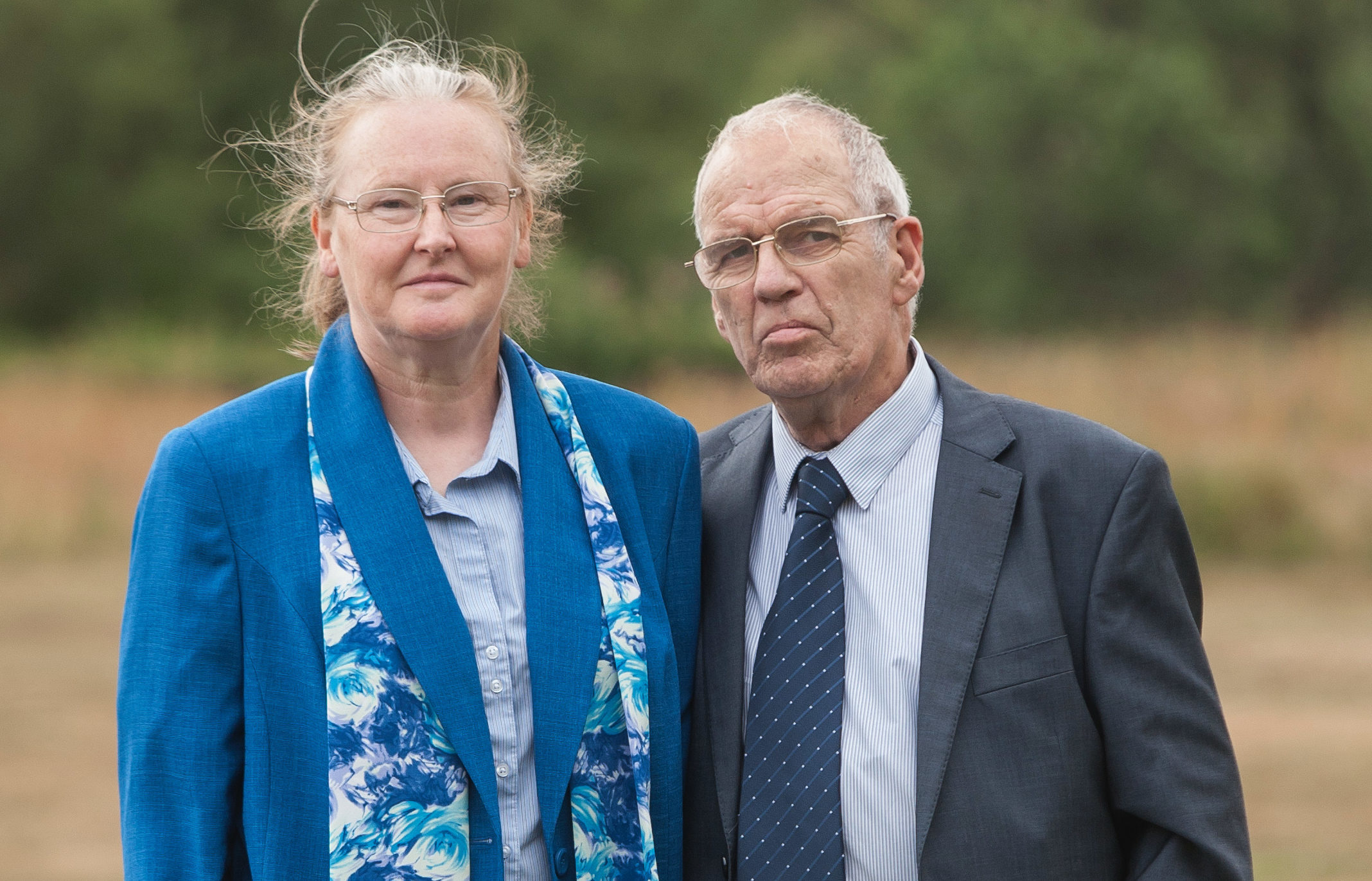 RAYMOND Chalmers is embroiled in a protracted insurance battle more than a year after a Dutch biker crashed into his car.
The 74-year-old, from Thurso, Caithness, got a shock when he rounded a bend on the famous North Coast 500 route in May 2017 and saw a motorbike coming straight at him.
He had been out for a drive with his partner Catherine Mackay in their Ford Ka when the accident happened near the village of Reay.
Stefan Baars, 50, from Dongen in the Netherlands, had been driving on the wrong side of the road.
He broke his leg in two places as a result of the crash.
"One minute we were just tootling along and the next thing a man was hurtling towards our windscreen," said Raymond, a retired building works consultant.
"Catherine was in shock and my car was written off. It was a miracle that no one was killed."
Days after the accident, Baars was fined and disqualified from driving for 12 months at Wick Sheriff Court.
Raymond had assumed that, because of the conviction, claiming his insurance would be straightforward.
"My vehicle was wrecked so we had to get a taxi home and I also had to hire a car until I got a replacement because public transport is very limited where we live," he said.
Raymond's first shock came when his insurance company Saga offered him just £1,000 for his car.
"By the time they deducted my £400 excess I was left with just £605," he said.
Raymond then spent months trying to claim back £520 for uninsured losses including the £400 policy excess, plus the taxi and car hire costs.
In March this year, Saga wrote to him advising that the Dutchman's insurer had finally agreed to settle his claim.
But five months later, Raymond is still waiting for compensation from an accident that was no fault of his own and said he is now exploring legal action.
When contacted by Raw Deal, Saga said it was still pursuing the matter.
A spokeswoman said: "When a claim involves a foreign driver, it can take much longer to settle.
"Despite some difficulty tracking down the details of the foreign insurer, they finally accepted liability for the claim.
"Since then we have been in discussion with them about paying Mr Chalmers' uninsured losses.
"Mr Chalmers did not have legal expenses cover on his motor insurance, which covers uninsured losses such as his excess, hire cars and taxi fares.
"This means that it is entirely down to the discretion of the other insurer whether they refund these costs to him and we have no influence over this."
A Sunday Post investigation last year revealed the number of deaths and serious accidents on the roads that make up the North Coast 500 had risen by almost half since the tourist route along Scotland's northern coastline was launched in 2015.
Increased visitor numbers have also put a strain on local infrastructure and the behaviour of some motorists has also angered residents living along the route who have reported speeding and dangerous driving to the police.