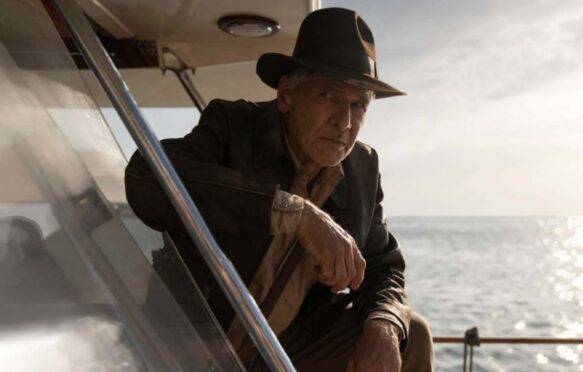 Happy New Year, everyone, and it's set to be a wonderful one! I've been looking through some of the big movie premieres set to happen in Hollywood and beyond in 2023 and if you love films then you're in for a treat.
I've been pondering what will be the biggest movie of the year, and there are quite a few to choose from.
Eagerly-awaited Indiana Jones And The Dial Of Destiny could be a summer blockbuster in June.
Harrison Ford's face has been "de-aged" for the fifth film in the series. Where can I sign up to have my Dial digitally altered?
Expect to see plenty of shots of Glasgow, where some of the movie was filmed; loads of the shop fronts were changed to look like classic American shops from yesteryear but expect people in my home town to be on the hunt for one of the city's many branches of Greggs. If big Harrison didn't stop in for a steak bake and a yum yum I'll be disappointed. Speaking of old age, Adam Driver is starring in 65, which sounds like it's about someone approaching retirement age.
No, wait. It's about an astronaut who lands on the prehistoric Earth and has to fight a bunch of dinosaurs. Driver looks like he's about to kick some dinosaur backside… look out, Harrison!
Director Greta Gerwig is bringing her Barbie movie to the big screen in July, starring the Margot Robbie as the titular (no pun intended) doll, Ryan Gosling as Ken and Scottish Doctor Who star Ncuti Gatwa too. I auditioned for a part but they said they were looking for plastic rather than wooden! And there's Dune: Part Two, Denis Villeneuve's sci-fi sequel with Timothee Chalamet.
I thought Timothee was a shampoo brand, but I'm sure he'll need a good scrubbing to get all the sand out of his crevices.
Chalamet and Zendaya are back battling to free Arrakis in Dune: Part Two, which unhelpfully isn't out in June, but November.
The first film was a massive hit and sci-fi fans are clamouring for the follow-up.
I reckon the biggest movie of the year award will be back-to-back titles for Tom Cruise.
He's returning in the first part of his hit franchise sequel Mission: Impossible – Dead Reckoning, Part One.
Familiar faces like Simon Pegg, Ving Rhames, Rebecca Ferguson, Henry Czerny, and Vanessa Kirby will be back, and Cruise will reprise the role of Ethan Hunt, which he's been playing for a remarkable 27 years.
The set is where wee Tam had a bit of a rant after he spotted crew members not adhering to Covid protocols.
If the characters look a bit stressed it'll not just be because they're trying to save the world…they're also worried they'll be on the wrong end of a withering Cruise row!
Hope you all have a lovely 2023.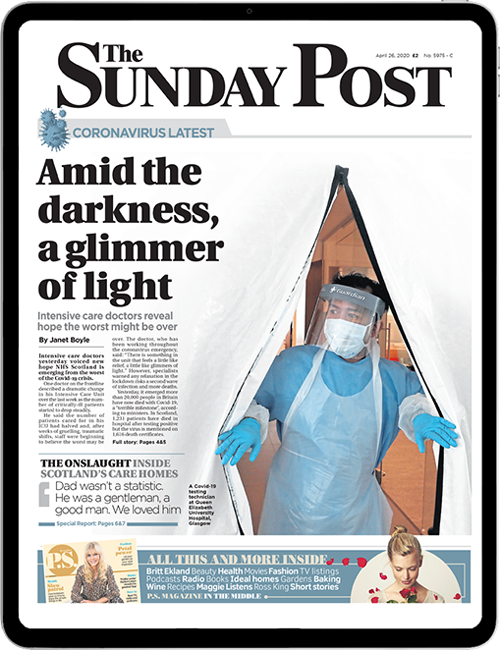 Enjoy the convenience of having The Sunday Post delivered as a digital ePaper straight to your smartphone, tablet or computer.
Subscribe for only £5.49 a month and enjoy all the benefits of the printed paper as a digital replica.
Subscribe