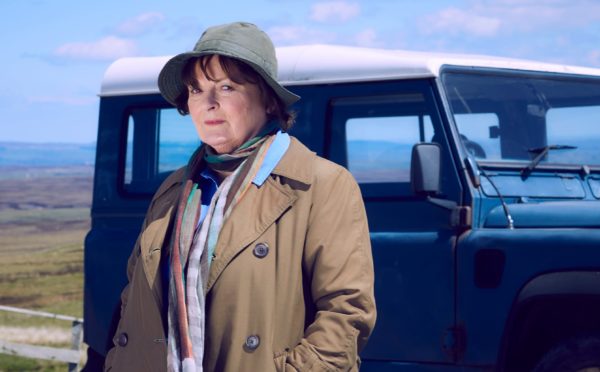 From BAFTA wins and Oscar nods to an OBE, Brenda Blethyn has been no stranger to glowing praise during her 40 years in acting.
But as ITV's hit crime drama, Vera, returns for a 10th series tonight, Brenda says her role as DCI Vera Stanhope inspired her greatest compliment yet – from the show's creator.
"I couldn't believe it when Ann Cleeves said she hears my voice when she's writing Vera now," Brenda told P.S.
"For a character's creator to say that is quite wonderful. It's the greatest compliment you can give an actor!"
Based on the best-selling books by Cleeves, Vera has become a runaway global success since 2011, when Brenda first stepped into the Northumberland DCI's wellies, perfected her Geordie accent and made the role her own.
Little did the actress realise back then that the show would go on to pull in a record average audience of 8.4 million and be televised worldwide. And with her trademark scruffy brown raincoat, battered angler's hat and practical wellies, the dowdy yet doggedly determined DCI has become an unlikely feminist hero.
"Who would have thought somebody as sartorially shambolic as Vera would have such an appeal? It's great," said Brenda.
"She's not someone who looks in the mirror much, she doesn't care about that. What she wears is for practical reasons, to help her get the job done.
"In real life there are lots of strong women like Vera out there in positions of authority.
"You just don't see that kind of female character represented on TV very often."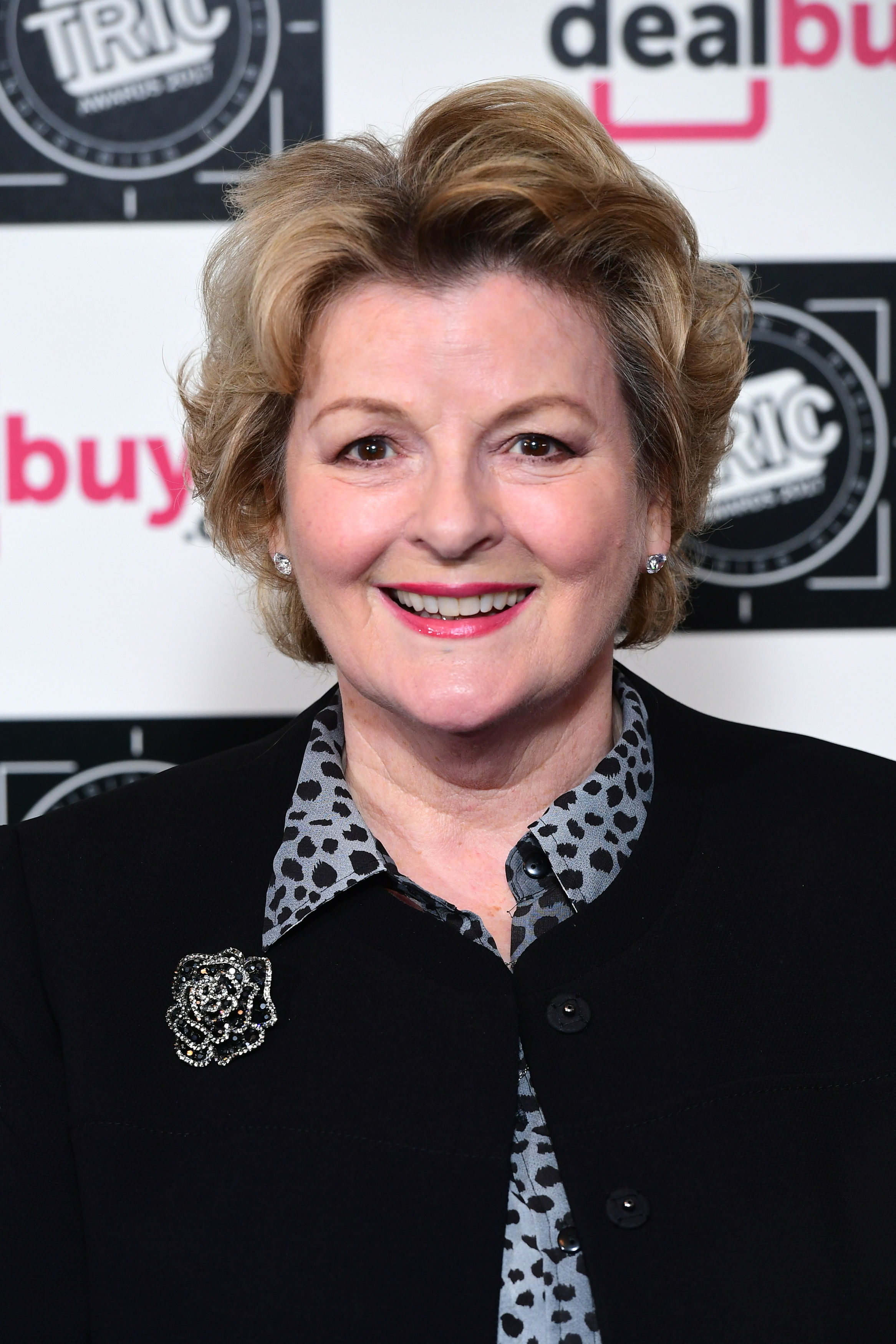 The new series will again comprise of four feature-length, standalone episodes that follow Vera's crack team in compelling murder investigations across north-east England.
Despite her love for the tough-as-nails detective, Brenda would hate to be on the wrong side of Vera in an interview room.
"I'd be petrified being interrogated by Vera! I'd be so honest that she'd be done with me in less than five minutes."
But, she admits, they share similarities.
"I admire her work ethic. I'm a grafter myself and was brought up to believe that you don't get anything in life unless you work for it.
"I have a more ready laugh than Vera has, but it's only because she's bogged down with solving a murder and I'm not.
"I'm fair and just, the same as Vera. She likes to do the right thing and, although she is hard on her team, she respects them and that's reciprocated.
"Vera can reprimand them until the cows come home, but if anyone else did that, she'd come down on them like a ton of bricks."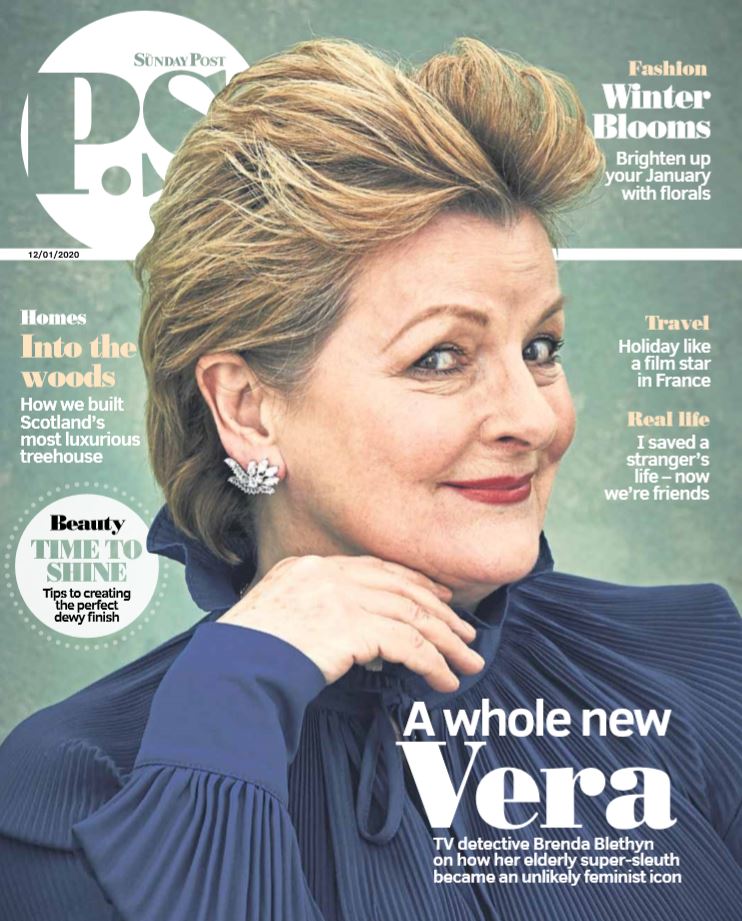 That team includes Kenny Doughty as DS Aiden Healy, Jon Morrison as DC Kenny Lockhart, Riley Jones as DC Mark Edwards, and Ibinabo Jack as DC Jacqueline Williams.
Brenda compares a decade of Vera to making 40 feature films and says the global success of the series is down to its scripts, self-contained episodes and Vera herself.
"Each episode is so well-written that many people tell me they are kept guessing right up until the last scene and are always surprised," she said.
"People watch the show as a family. Recently there's been more young people coming with their parents to watch us film.
"They like Vera's character and often bring us pictures they've drawn of Vera and Kenny. When I ask them why they like Vera so much, they says it's because she tells the boys off and she's funny."
Another thing Brenda shares with Vera is a love of problem-solving – cryptic crosswords, in her case.
Her passion for puzzles stems from her childhood in working-class Ramsgate, in Kent. Born Brenda Bottle, she is the youngest of nine children raised by her father William, a chauffeur, and mother Louisa, who had several cleaning jobs.
"We didn't have a TV when we were kids so my dad used to set us puzzles and brain teasers," said Brenda. "We'd see who could solve it first. To this day, we're still keen puzzlers. My brother and I race each other with the Times crossword.
"I love puzzles – I should have been a detective. Would I be any good as a DCI? Yeah, probably, I'd be the Chief Copper. I'd be Home Secretary by now."
Alongside Helen Mirren's Prime Suspect, Vera is one of the UK's longest-running detective TV series with a female lead.
After 40 years in the industry, Brenda says she is glad to see an increase in the number of complex roles for older women and appreciates the opportunity to play "an older lady on the telly who is not someone's mam".
"Since we started Vera the TV industry has changed. I think there have been more female leads and good roles for older women in the last decade.
"Recently there was Gold Digger with Julia Ormond about a 60-year-old woman's romance with a younger man and Helen Mirren played Catherine the Great. Bring it on, I say!"
Brenda lives in Ramsgate with her husband, art director Michael Mayhew, who she's been with for 40 years.
"It's a bit alarming isn't it," she giggled at the milestone.
"What's our secret? A shared sense of humour, respect…and separate bathrooms!"
Filming Vera means Brenda is away from home from April to October, often working 16-hour days.
"It's so intensive, I don't know where I find the energy. Jack, my cockapoo comes to visit me with Michael. (I got the billing right there!) It's lovely having them around."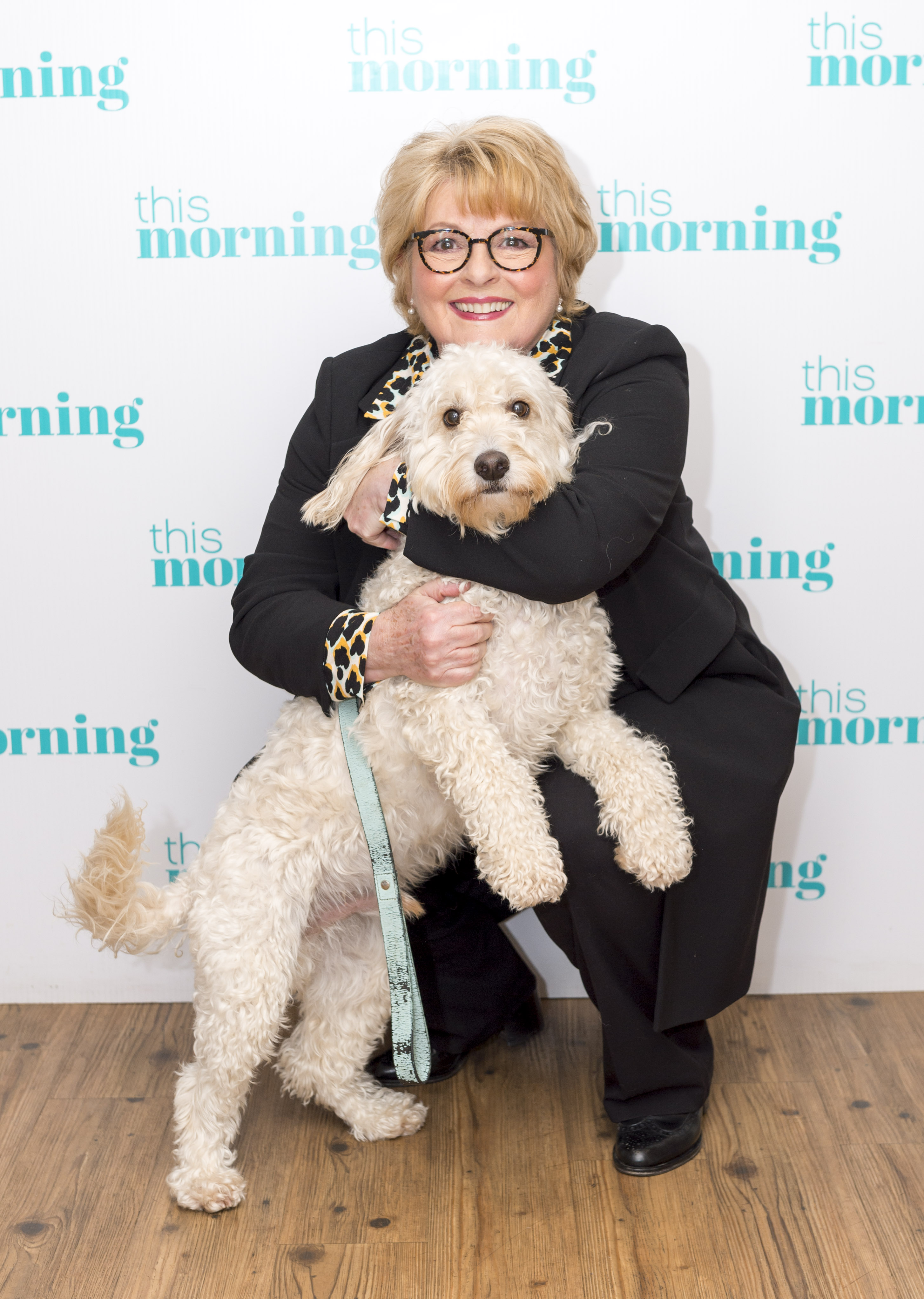 Brenda started acting in her 20s after she swapped her bookkeeping job with British Rail for drama school.
She trained at the National Theatre and went on to effortlessly switch between theatre, TV and film roles.
Hollywood beckoned in 1992 when she was cast as Brad Pitt's mother in A River Runs Through It, directed by Robert Redford.
She later received two Oscar-nominations, for Mike Leigh's Secrets & Lies in 1996 and Little Voice in 1998, with the former earning her a BAFTA and Golden Globe.
No stranger to looking glamorous on the red carpet, Brenda looks much younger than her 73 years.
"It's good genes. I'm blessed with good skin, and I drink a lot of water, moisturise – and I laugh a lot," said Brenda.
"Laughter is a cure-all. If you can find something to laugh about, it will help you through any difficulty, sadness or hardship."
Brenda is hoping for plenty of laughs with her next project, ITV sitcom Kate And Koji, which also stars Holby City's Jimmy Akingbola as Koji.
"I play Kate, who runs an old-fashioned cafe in a seaside town. The script made me laugh, so hopefully it'll be fun."
That's not to say there isn't a lighter side to solving grisly murders in Vera.
"I see comedy and drama in everything I do," added Brenda.
"It's a very fine line. You can't see the dark without the light – they have to be side by side in everything."
Brenda still has an appetite for the role and has no plans to hang up Vera's trusty brown raincoat just yet.
"Another series is rearing its head and I'm waiting for that phone to ring."
---
DS Healy 'terrified by mac and hat'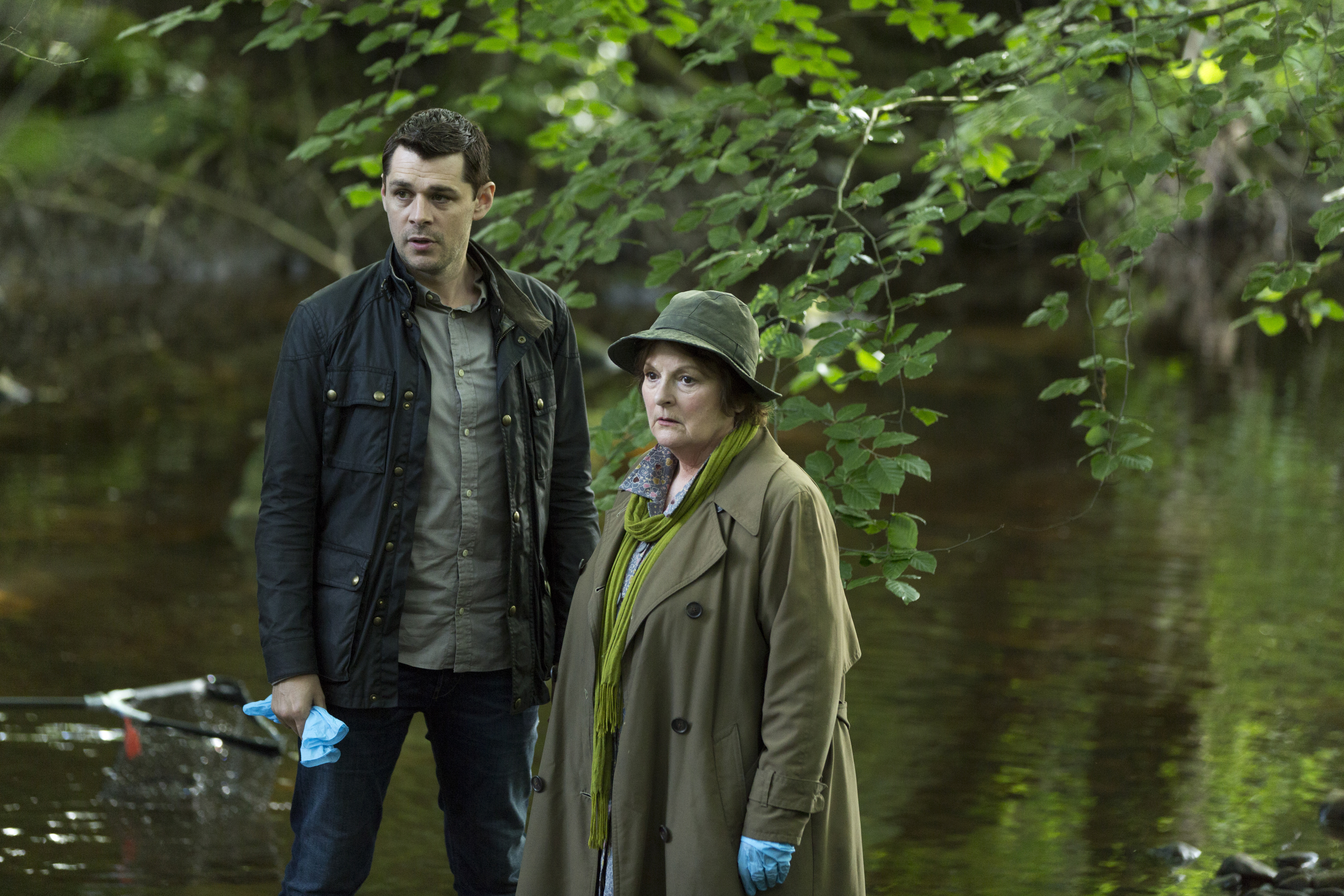 Kenny Doughty's DS Aiden Healy has proved himself a trusty sidekick to Vera since he stepped into the role in 2015.
Joining the core cast of a long-running and beloved show like Vera can be daunting at the best of times.
And, while Kenny admits to nerves at meeting Brenda Blethyn, it was seeing her morph into daunting DCI Vera that was most intimidating.
"My first scene with Brenda was in series five. Aiden had to brief the crime scene to Vera and I was terrified," said Kenny.
"There's one thing meeting Brenda, she's great, she's funny, she's charming, she's kind and generous but when she puts Vera's hat and mac on you're like 'Oooooh my god, it's Vera' and it's quite intimidating."
The co-stars live close to each other while filming in Newcastle and Northumberland and regularly rehearse lines over dinner.
"Professionally, I never stop learning from actors and Brenda is obviously one of the best in the world. Personally, we are really great friends as we have spent six years together.
"When we are filming a scene together we instantly know where we are going with it that we don't even have to talk about any more. It's so second nature now."
Brenda added: "Kenny is my buddy. We do get the giggles sometimes. We get paralytic with laughter and really have to pull ourselves together to get on with it."
---
Vera, STV, tonight, 8pm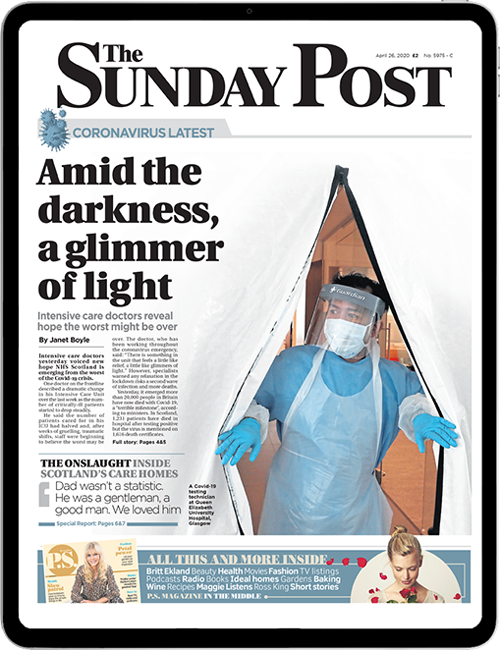 Enjoy the convenience of having The Sunday Post delivered as a digital ePaper straight to your smartphone, tablet or computer.
Subscribe for only £5.49 a month and enjoy all the benefits of the printed paper as a digital replica.
Subscribe