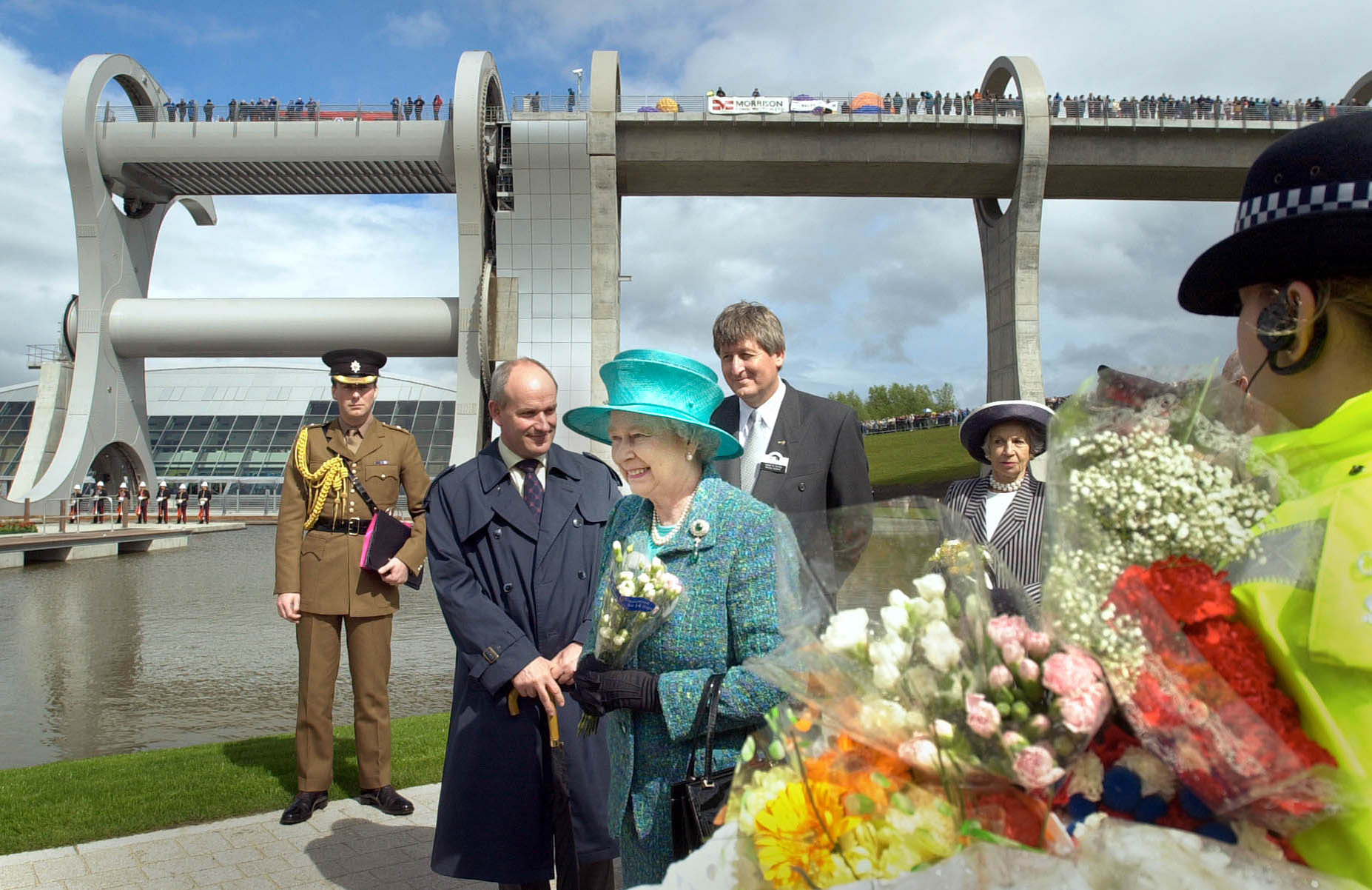 IT was 15 years ago today that the Queen opened The Falkirk Wheel.
The project was designed to be both a visitor attraction and a functional canal link.
Architect Tony Kettle was responsible for the design.
The wheel cost £17 million and was part of an £85m project to link Scotland's Forth and Clyde Union canals.
It quickly became a top tourist attraction and last year, was the 15th most-popular destination for visitors to Scotland.
The boat lift is 35m high and its structure was created with Kettle's artistic flair.
The adjoining aqueduct was surprisingly inspired by the spine of a fish skeleton.
Completing the wheel wasn't without its problems.
It was meant to open to the public on May Day, but was damaged by vandals. They opened a lock on the aqueduct which sent millions of gallons of water over the structure and almost destroyed the visitor centre.
There were thousands of people at the official opening of the wheel on May 24. They cheered as the Queen arrived with Prince Phillip and then Scottish First Minister Jack McConnell.
Along with the Kelpies, which were completed in 2013, the wheel has boosted tourism in the area.