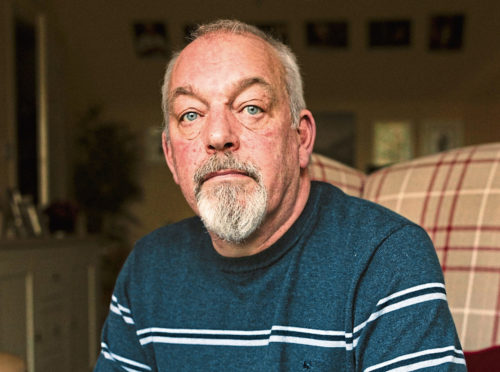 The victim of a shocking wrongful arrest has backed an official review demanding wholesale changes to how complaints against the police are investigated.
Gary Webb was taken from his home by police and spent the night in a police cell, before being driven across country to appear in court then was remanded in prison. But officers had the wrong man. They insisted on putting Mr Webb through a nightmarish ordeal despite seeing his passport and after his fingerprints did not match those of their suspect, who also had an identifying tattoo.
However, when Mr Webb contacted Police Scotland, his complaint was initially dismissed as a "quality of service issue", the lowest level of complaint.
A detailed account of his ordeal was included by Dame Elish Angiolini, the author of a landmark report published last week into police complaints handling.
Mr Webb, 60, who said his life was shattered irreparably by what happened, was awarded damages in excess of £100,000 by Police Scotland in an out-of-court settlement a year ago.
After interviewing Mr Webb, Dame Elish, who will appear before a justice committee next month to discuss her findings, described his experience as "traumatic and life-changing".
Mr Webb said: "I am glad the report referenced my case. It's important the public understand what happened to me so those responsible are held accountable. Ensuring the wrongs of the past are righted is the only way of ensuring such mistakes aren't repeated and is crucial in ensuring the public has faith in the justice system.
"I will be interested to see what happens when Elish Angiolini speaks to MSPs. But more importantly, I hope that going forwards the PIRC is given the respect and teeth it needs."
Angiolini, previously the Lord Advocate, Scotland's most senior legal post, said in her report of Mr Webb's case: "I heard compelling evidence from one individual who had been unlawfully detained by Police Scotland about their interaction with Police Scotland, the PIRC (Police Investigations and Review Commissioner) and COPFS (Crown Office and Procurator Fiscal Service).
"The impact of the sequence of events described to me has been enormous and traumatic on the individual. The letter received from Police Scotland after the individual's release was long, bureaucratic and defensive and used what could objectively be regarded as provocative language. No apology was received from Police Scotland until after a legal action was settled nearly five years later."
We told in January how Mr Webb was confronted at his home in Gatehouse of Fleet, Kirkcudbrightshire, by two plain-clothes detectives. He spent a night in a cell before being taken to Hamilton Sheriff Court the next day where, despite protesting his innocence, he was remanded to HMP Addiewell. He was released four days after being arrested after police and prosecutors realised their mistake.
Last year, the Crown Office decided the officers involved would not be prosecuted.
South Scotland MSP Colin Smyth said: "The travesty of justice Gary faced at the hands of the police and Crown Office encapsulates in just one appalling case a culture of cover up enabled by the current police complaints system.
"This wasn't just one mistake. It was the relentless pursuit of an innocent man in the face of overwhelming evidence that police clearly had the wrong person, yet no one has been properly held to account.
"To get justice, he wasn't assisted by the complaints process but had to battle against the process, which at times seemed more suited to protecting police malpractice than serving the victims of injustice.
"It is a credit to him and his family that they shared their life-changing experience to try to ensure such dreadful incidents don't happen to others.
"The Scottish Government need to implement the recommendations of Dame Elish Angiolini's report so we can begin to change not just the complaints process but the culture created, which so badly let Gary and his family down."
Scottish Conservative shadow justice spokesman Liam Kerr said: "What happened to this man is abhorrent and that horror was clearly exacerbated by the wholly inappropriate response to his complaint."
Mr Webb's solicitor, Gordon Dalyell of Digby Brown, described the "arrest and continued detention" as "nothing short of outrageous".
Assistant Chief Constable Alan Speirs said: "We recognise the significant impact this incident and our poor initial response had on Mr Webb. We apologise unreservedly and an offer from the Chief Constable to personally reiterate that apology remains open."
---
The Report 
Ministers, police and prosecutors promised to study Dame Elish Angiolini's far-reaching report last week.
Chief Constable Iain Livingstone said: "The recommendations are wide-ranging and their implications now require careful consideration."
The Police & Investigations Review Commissioner (PIRC) and the Crown also said the report would be studied.
The Review of Police Complaints Handling, Investigations and Misconduct ran to 490 pages and made 81 recommendations. They included:
Better public awareness that a complaint of a crime by a police officer can be reported directly to the Crown Office's Criminal Allegations Against Police Division.
The Crown Office should instruct the Police Investigations and Review Commissioner to investigate, rather than police investigate themselves, when a complaint alleges possible criminal misconduct by a police officer.
Police officers taking early retirement in gross misconduct cases are still subject to investigation, and face being barred from related work. Also, gross misconduct hearings against senior officers should be
held in public.
The PIRC should be made completely independent by removing ministerial oversight and handing control to the Scottish Parliament. Also that two new Deputy Commissioners should be appointed to PIRC, neither of whom is a former police officer.
Discrimination issues, and their impact on public confidence in the police, should be subject to a broader review by an independent organisation.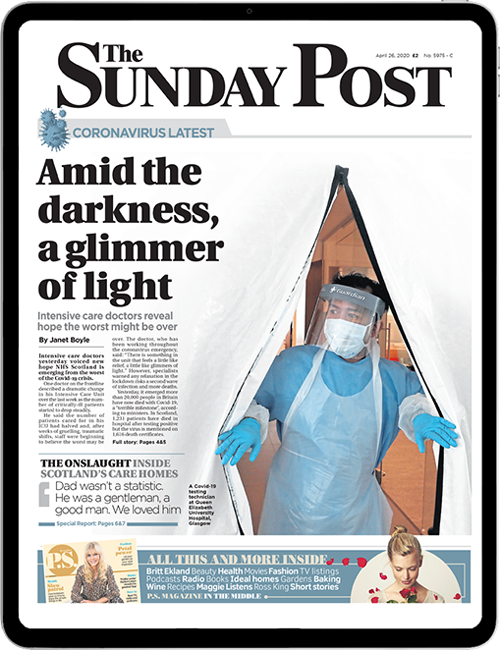 Enjoy the convenience of having The Sunday Post delivered as a digital ePaper straight to your smartphone, tablet or computer.
Subscribe for only £5.49 a month and enjoy all the benefits of the printed paper as a digital replica.
Subscribe