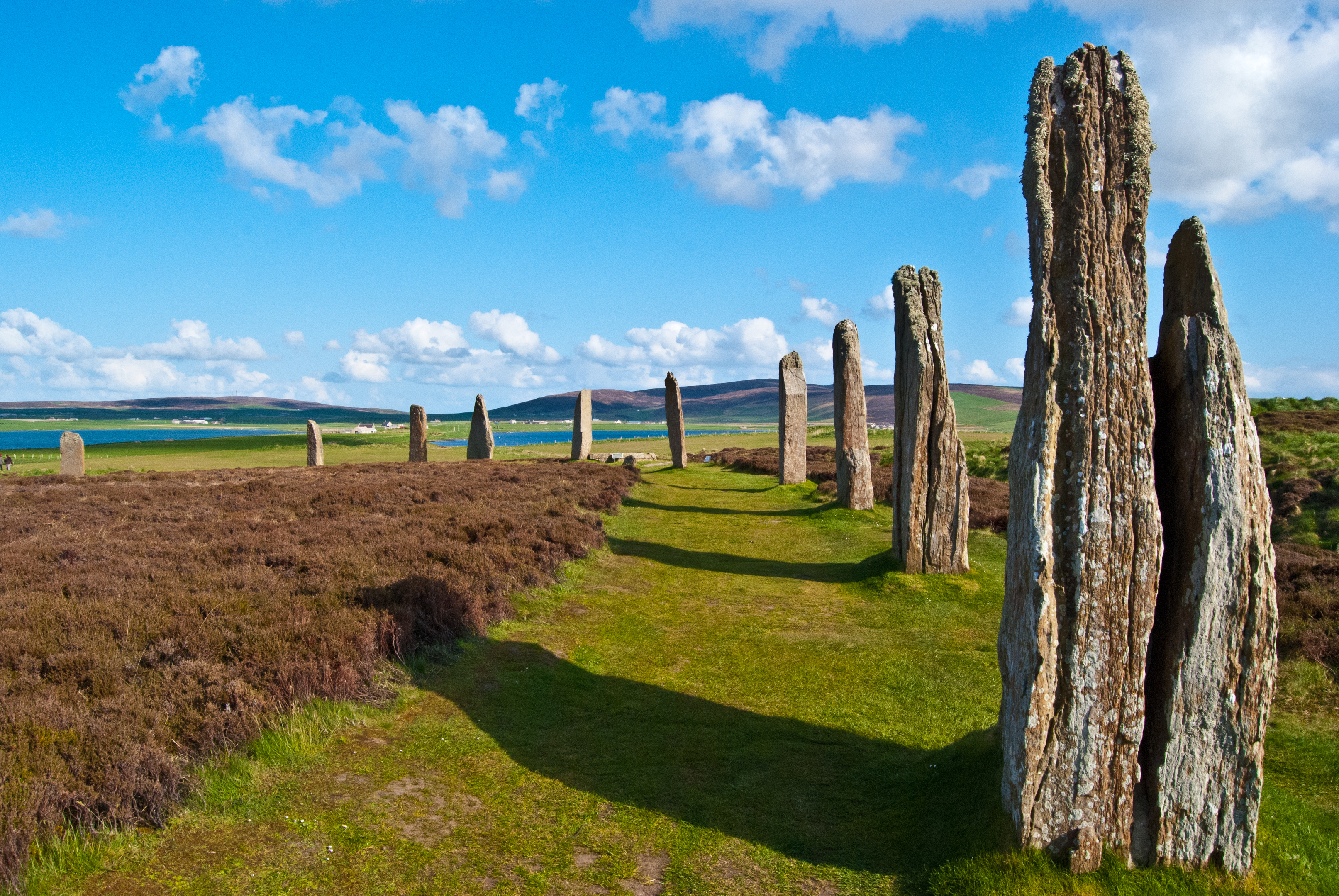 THE setting sun kisses the ancient stones and they blush.
Nothing can be heard but the whine of the wind and the caw of an occasional crow. There is not a soul around.
Reaching out to tentatively stroke a red sandstone pillar, I realise with an involuntary shudder that my hand rests where others may have lain almost 5000 years ago.
And I wonder where else in the British Isles can you stand, perfectly alone and at peace, on a site so ancient its existence was said to have first been recorded by the Roman geographer Diodorus Silculus in 56BC?
The mystical Ring of Brodgar, 10 minutes from Stromness in Orkney, is the UK's third-largest Neolithic henge and stone circle after Avebury and Stonehenge and is thought to rival in age the Egyptian pyramids.
Part of the Heart of Neolithic Orkney World Heritage Site, it is up there with a string of rare and precious local antiquities, the latest of which to be found is the spell-binding Ness of Brodgar.
Described as "Britain's Pompeii", this ongoing archaeological dig has, piece-by-piece over the last 13 years, revealed a huge man-made complex of buildings and structures covering more than six acres between The Ring of Brodgar and the Stones of Steness.
Anyone hungry for more ancient history has only to travel five miles to Skara Brae near Sandwick.
First uncovered by a storm in 1850, this mind-blowing prehistoric village has houses that still contain stone 'dressers' and box beds in what is said to be the best-preserved Neolithic settlement in Western Europe.
Still on the history trail, I quiz one local about the more recent past. And he tells me with a twinkle in his eye that there's 'a peedy castle' south of Skara Brae with an ocean view that just might impress.
Cue Yesnaby on the main island's spectacular west coast where the roaring Atlantic pounds towering, sheer cliffs.
The view and the wind quite literally take my breath away and the boom of ocean's relentless assault, along with the occasional whoosh from a blow hole, are close to deafening.
It's a lonely spot for a fortress but as hard as I look I can't see one anywhere and have to ask a passing hiker.
When he finally stops laughing he points to a dramatic two-legged sea stack and explains to me that this is Yesnaby Castle – second only, from a climber's point of view, to the world famous Old Man of Hoy, an hour-and-a-half away by car and ferry.
And the 'castle' is not so 'peedy' (little) either, standing 115ft high. Yesnaby is just 12 minutes by car from Stromness.
My slow-paced walk to the stack from the point where I park takes about one-and-a-half hours and is an easy trek, but the sheer drops would make it nerve-racking with kids.
Windproof jackets are a must, as are binoculars to spot the island's wonderful birdlife.
But Orkney is more than its wondrous landscapes and rich history.
Its pristine coastline and fertile farmland mean its produce is tip top. And there are endless restaurants, pubs and cafes. Even a picnic on the beach is bliss.
This wonderful getaway is a festival-goer's paradise with everything from jazz and blues to wine and storytelling included in its jam-packed entertainments line-up.
There is plenty to do outdoors, too, from carriage-driving tours on South Ronaldsay to scuba diving on Scappa Flow – the last resting place of the German High Seas Fleet scuppered in 1919 and one of the best dive sites in the world.
Even non-divers can experience the thrill of exploring a wreck on their first dive with qualified guides and instructors from Scappa Scuba.
And the holiday can start from the moment of travel with the Northlink Ferries' service from Aberdeen.
It offers a range of comfortable cabins, sleeping pods and recliner seats, as well as restaurant, cinema, kids' play area and game zone.
So getting to Orkney can be almost as much fun as staying there.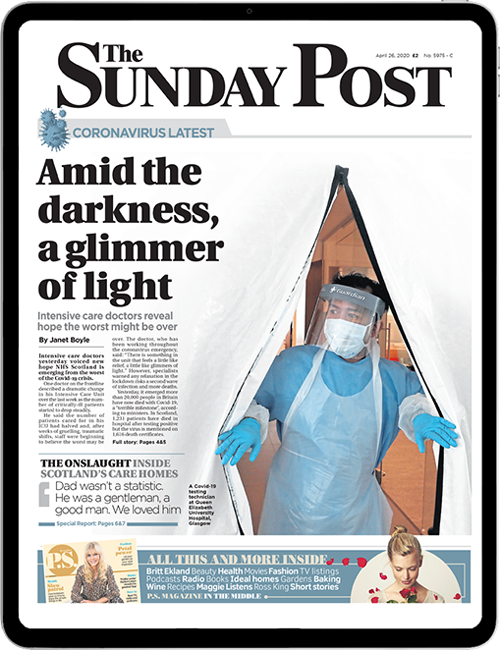 Enjoy the convenience of having The Sunday Post delivered as a digital ePaper straight to your smartphone, tablet or computer.
Subscribe for only £5.49 a month and enjoy all the benefits of the printed paper as a digital replica.
Subscribe