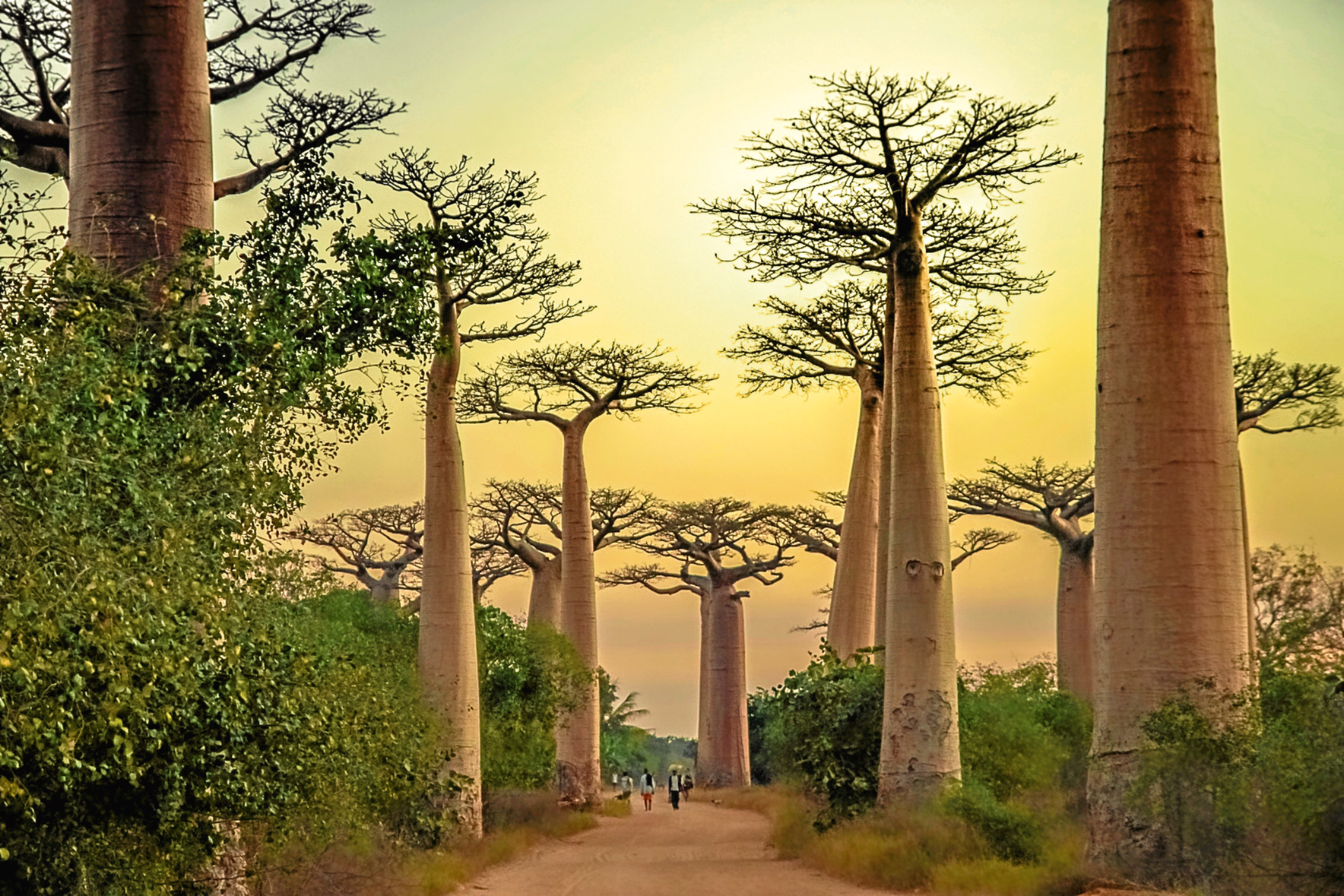 OUR beautiful planet has some weird and wonderful roads, paths, streets and trails — but nothing else quite like the Avenue of the Baobabs!
Surely the most bizarre-looking trees on Earth line this dusty thoroughfare in Morondava, Madagascar, and if the locals take them for granted, anyone else who visits can hardly believe their own eyes.
For one thing, they are so straight, tall and without lower branches that it is impossible to climb up them, unlike other trees.
And for another thing, in a certain light, they look more like some creature that has arrived from outer space than the typical oak, rowan or birch!
The Avenue of the Baobabs leads from Morondova to Belon'i Tsiribihina, and as the searing sun bounces off those amazing, unique trunks, they almost serve as lights along the way.
Baobabs are one of seven species of Adansonia grandidieri, which only grow in these parts.
They are all hundreds of years old and can reach up to almost 100 feet tall, and many people remark that they don't look as if they are standing the right way up.
The green at the top could be roots in the ground, after all, and it looks as if some giant has come along, dug them up and replanted them upside down.
These trees' striking appearance have made the avenue Madagascar's most-visited site, by both its own people and foreign visitors, and some of the trees are well over 800 years old.
Called Malagasy — Mother of the Forest — there were once dense forests full of such trees.
As the population grew and more land was cleared for agricultural use, many baobabs sadly disappeared.
They say that about five miles away, two of these amazing trees somehow curled round each other and have grown that way.
We can only imagine what they look like!
According to folklore, the trees are hopelessly in love with each other and in a constant hug. Well, we're quite smitten with the Avenue of the Baobabs, too!
---
READ MORE
Photographer David Yarrow's close encounters of the wildest kind
Photographers urged to snap UK's evolving landscapes in annual competition