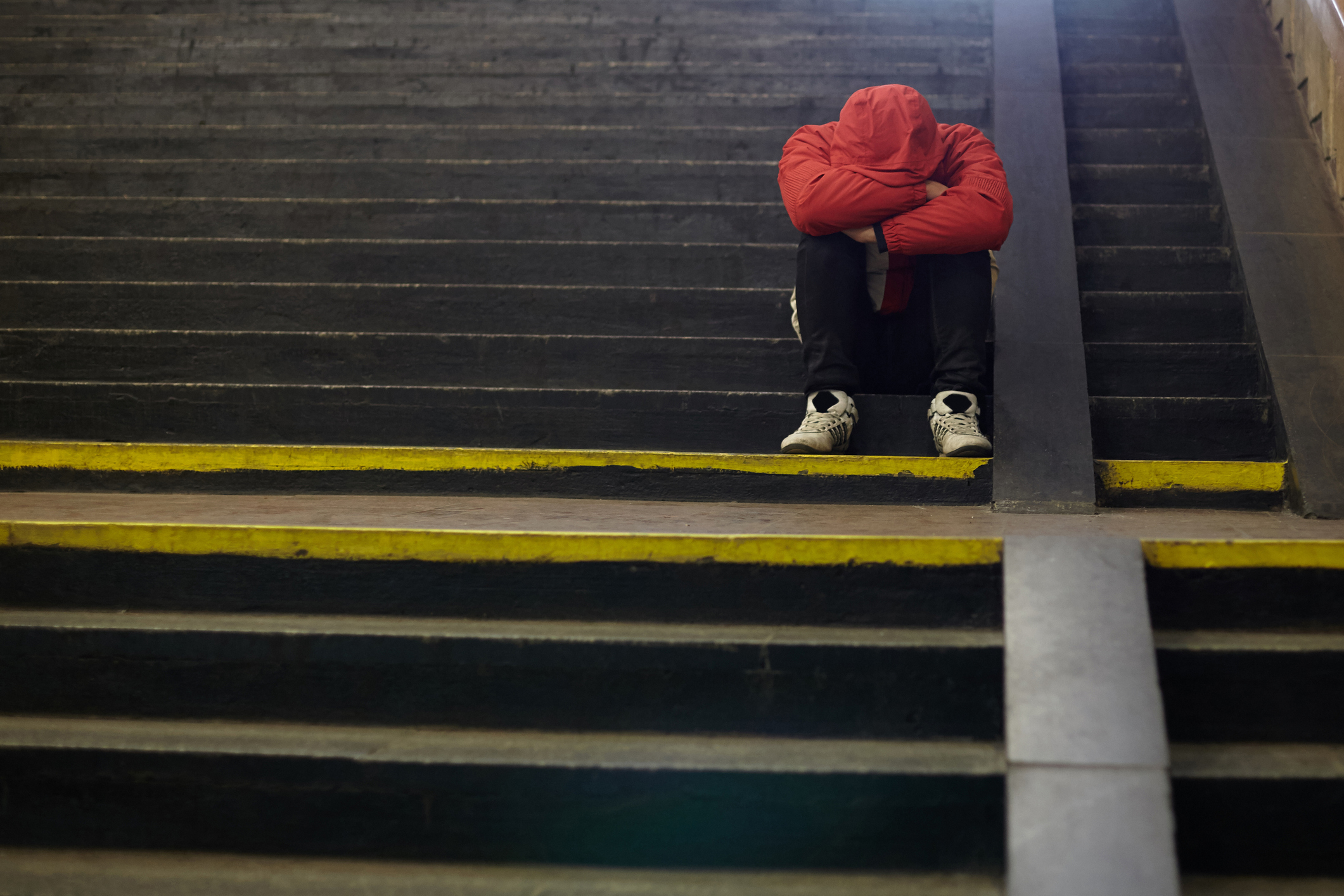 SHELTER Scotland are the latest body to condemn the imminent eviction of asylum seekers currently housed in Glasgow.
Private firm Serco says it will begin evictions of more than 300 people who have not been given refugee status and have been told they can no longer stay in the country.
They planned to issue the first 'lock change' notices yesterday (Monday) giving residents a week to leave the property, with nowhere else to go.
Glasgow City Council and local politicians fear the move will create a 'humanitarian crisis' in the city, and several charities have also spoken out against Serco's actions, labelling them 'cruel' and 'deplorable'.
A protest will take place on Glasgow's Buchanan Street later today (Tuesday) against the measures, with speakers including the Scottish Refugee Council's Sabir Zazai and Labour MP Paul Sweeney.
Join us at 6pm on Buchanan Street to protest the evictions. https://t.co/vzvG9jFPJC …
Our CEO @sabir_zazai will be speaking against this cruel and irresponsible decision. #LockedOut pic.twitter.com/xM5LMHpa85

— Scottish Refugee Council (@scotrefcouncil) July 31, 2018
In a statement released earlier today, Shelter Scotland director Graeme Brown said: "Shelter Scotland condemns the decision by Serco to force from their homes individuals and families that have arrived in the city seeking asylum.
"Homelessness is a damaging and horrific experience for anyone to face and it is something that should never be wilfully forced on our fellow human beings, particularly those that have come to Scotland seeking a new life and support. This is a tragic and deplorable situation.
"We call on the Home Office and Serco to immediately cease this course of action and remember that these are people's homes and lives that are being treated with such contempt."
Teams from Shelter Scotland, as well as a number of other organisations, say they'll be trying to help anyone affected as well as supporting efforts from Glasgow City Council and local partners to prevent the evictions from continuing.
Yesterday, a letter was sent to Home Secretary Sajid Javid by Glasgow City Council, signed by leader Susan Aitken, as well as seven Glasgow MPs, describing Serco's actions as 'wholly unacceptable'.
The letter said: "We share the view that this action by your accommodation provider will trigger a humanitarian crisis in Glasgow, leaving an estimated 300 already vulnerable men, women and children destitute."
I have written to @sajidjavid to outline my opposition and concern to Serco's plan to forcibly evict 300 Asylum Seekers from their homes in Glasgow. We have a duty of care to these people and cannot leave them sleeping rough on the city's streets. pic.twitter.com/Y4pJ99jdLn

— Paul Sweeney MP (@PaulJSweeney) July 30, 2018
Serco says its actions are legal and that they had been working with the council, but the local authority says that there was no "meaningful engagement" with the firm prior to the announcement.
The letter to the Home Office added: "We would have expected significantly better consultation with key stakeholders about this shift in policy and the failure to engage has left us disappointed in the process that has been followed.
"This failure on the part of Serco, and indeed the Home Office, has left the city's voluntary sector totally unprepared for the expected demand from those affected for accommodation."
Under current arrangements, Glasgow City Council is prohibited from providing asylum accommodation.
The letter concluded: "We stand collectively for treating people fairly, and with decency, dignity and respect and we do not think that locking vulnerable people out of their homes ascribes to these values.
"The evidence in Glasgow over a number of years now is that the policy, as carried out by Serco as the contract holder, of evicting people who have exhausted the asylum process is far less likely to lead to their voluntarily leaving the UK than it is to their joining the city's homeless and rough sleeper populations, further increasing their vulnerability and significantly adding to the pressures on services provided by the organisations who work in the frontline in this field."
This is not the #Glasgow that we are proud of.

See you on Buchanan Street steps tomorrow – https://t.co/zJ6m5Q8mayhttps://t.co/abXTeKqr4P pic.twitter.com/KHIOmDCkFA

— Refuweegee (@Refuweegee) July 30, 2018
Responding to Serco's actions, Sabir Zazai, Chief Executive of Scottish Refugee Council said: "This is not how to run a fair and just asylum system and erodes trust amongst the public and organisations supporting refugees. This is not how anyone should be treated in modern day Scotland.
"Forcing street destitution upon people in an already extremely vulnerable situation in such a severe and cruel manner will endanger their safety, leave them open to exploitation and ill-health.
"This places immense, immediate and unfair demands on the council, public bodies and charities, like ourselves to pick up the pieces.
"Organisations working with people seeking asylum in Glasgow have repeatedly offered to work with the Home Office and Serco to establish a clear multi-agency assessment and referral process to ensure the rights and the best outcomes of people seeking asylum are secured, at a time when they face forced homelessness.
"We call on the Home Office to immediately convene a meeting with key stakeholders to make this happen.
"Glasgow is a proud city that has welcomed and supported refugees for generations. This is not how people seeking our protection should be treated."
Rev Dr Richard Frazer, convener of the Church of Scotland's Church and Society Council, said: "The Church of Scotland is deeply, deeply concerned at plans to evict up to 300 asylum seekers from their homes in Glasgow.
"Whilst these are individuals and families who have had their right to remain in this country turned down, past evidence suggests that half will win their appeal against that decision.
"In the meantime, we have a clear moral responsibility to be providing housing.
"Many of those facing eviction have already needed to flee their homes in the past from appalling violence, terror and war.
"It is unacceptable that this should be happening."
The minister of @SPCSpringburn @bmcasey925 has urged Home Secretary @sajidjavid to visit his parish and meet #AsylumSeekers "Look me in the eye and tell me they are at it," says Mr Casey https://t.co/J1T1tMocDm

— Church of Scotland (@churchscotland) July 31, 2018
A statement from Serco's Jenni Halliday, contract director of the scheme for housing asylum seekers, said: "Serco has been providing housing free of charge to over 300 former asylum seekers who no longer have the right to stay in the UK. We have been paying for the rent, the rates, the heating and lighting, and insurance on their properties, in many cases for many months all at our own expense.
"Each of these former asylum seekers have been refused the right to stay in the UK by the government and the Home Office does not fund Serco to provide them with accommodation.
"Whilst we are sympathetic to their plight, we believe we have been more than supportive of these individuals by providing them with an additional period of housing in which to make alternative arrangements but we cannot continue to provide free housing indefinitely.
"As they no longer have any right to continue to live in the property we provide. [sic] We have therefore started legal proceedings to repossess our properties."
A spokesman for the Home Office told The Guardian: "Asylum seekers who would otherwise be destitute are provided with free, fully furnished accommodation while applications are considered. We also cover utility costs and provide a cash allowance to cover other essential living needs.
"While an asylum claim is outstanding, we would not be seeking removal. Even if an asylum claim has failed, we will provide accommodation for those who would otherwise be destitute and who are temporarily unable to leave the UK because of a practical or legal obstacle.
"However it is right that we prepare for someone's removal if they do not have a lawful basis to stay in the UK and they are not pursuing an appeal."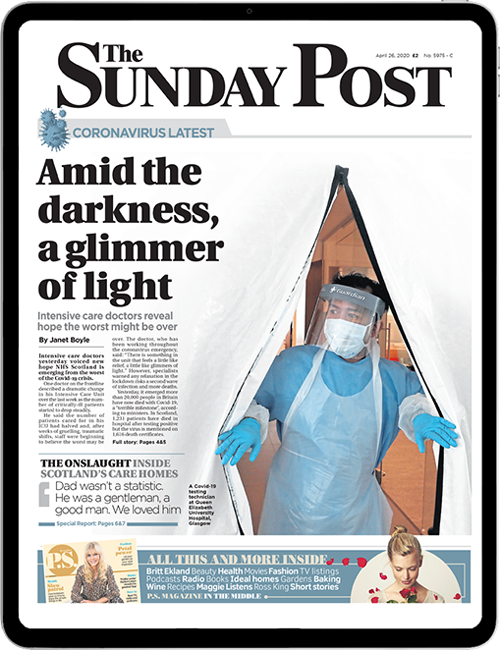 Enjoy the convenience of having The Sunday Post delivered as a digital ePaper straight to your smartphone, tablet or computer.
Subscribe for only £5.49 a month and enjoy all the benefits of the printed paper as a digital replica.
Subscribe