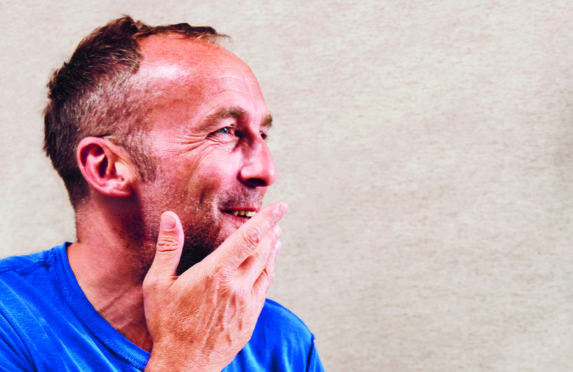 At first glance, the job requirements for nightclub DJs and restaurant chefs may appear to have very little crossover – after all, one serves up tunes while the other dishes out delicacies.
However, a closer look at the recipe for success in both careers soon reveals there's more similarities on their CVs than first thought. Working late nights? Check. Keeping cool under pressure? Check. Deftly mixing different styles to create harmony and balance? Check again.
For all these reasons and more, it's little wonder Carl Clarke made such a smooth transition as he stepped out from behind the mixing desk and into the kitchen when his career as a superstar DJ started winding down.
"I was in a music industry doing pretty well but, like all good things, it had to come to an end at some point," explained Carl, who travelled the world as a DJ before he started his food journey working as a chef de partie at Marco Pierre White's The Belvedere restaurant in London.
"I could see that my gigs were getting less, I had stopped making music, and I had just had a little baby, so I just had to take the plunge, think on my feet, and plan a career change.
"So, I went to work for Marco, which was a case of, 'If you're going to cook, let's learn from the best'."
Carl admits his decision to become a chef wasn't initially motivated by a love for food ("I still didn't really have the passion for food – I think passion comes much later when you start to cook for yourself") but he did, indeed, learn from the best.
He went on to work in the development kitchen for Heston Blumenthal's restaurant, The Fat Duck, had a stint working as rock band U2's head chef at The Clarence Hotel in Dublin, and even had the honour of being the private chef to a former US President.
But his passion finally arrived when he met his now business partner, David Wolanski, and the pair began hosting pop-up dining experiences across London. On the back of their success, Carl and David opened their first bricks-and-mortar restaurant, Chick 'N' Sours, in 2015, and two more followed over the next four years.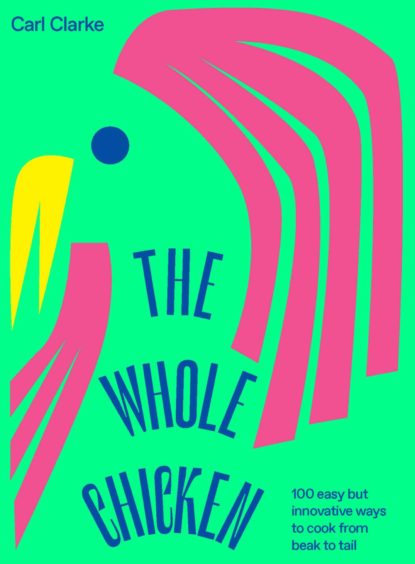 It was working behind the pass in Chick 'N' Sours – which serves up "next level fried chicken, sour cocktails and free vibes" – that Carl first realised his former life as a musician had more in common with his new role as chef.
He said: "It's quite high energy in our restaurants – the music is going and there's a real vibe, so it's kind of like a night out. I was so connected to the dining room, and it really felt if we were having a good night in the kitchen, then everybody else was having a good night at their table.
"At times I did feel like I was back DJ-ing because you have the music, the vibe, and you see people's reaction when they get the food.
"It's incredible. My food, predominately, is meant to make you smile, make you happy – and that's what music does, too."
Carl's first cookbook was published in October and, unsurprisingly, the recipes are themed around the ingredient that kicked off his life as a restaurant entrepreneur.
The Whole Chicken is packed with 100 innovative ways to cook everyone's favourite white meat, and features dishes such as the classic chicken tikka to more unusual concoctions like tamarind chilli caramel wings.
Written during lockdown, Carl says the cookbook is his way of documenting both his life and his love for making food that raises people's spirits.
"I just didn't want it to be a straight-up cookbook," he explained. "I wanted to paint a picture with a little bit of my colourful life, and also show people that it doesn't matter who you are. You can do anything you want.
"I also wanted to create a cookbook anyone could cook from – the worst thing is when you pick up a beautiful cookbook, you open up the first recipe and the first three ingredients you can't find anywhere. I really wanted to make it accessible to all. Good fun, food that makes you smile and you can share with your friends, and dishes that aren't too chefy."
He added: "People always talk about nose to tail cooking with the pig, so why not beak to feet with the chicken? It's the ever-giving animal."
---
Spatchcock chicken with five spice, honey and soy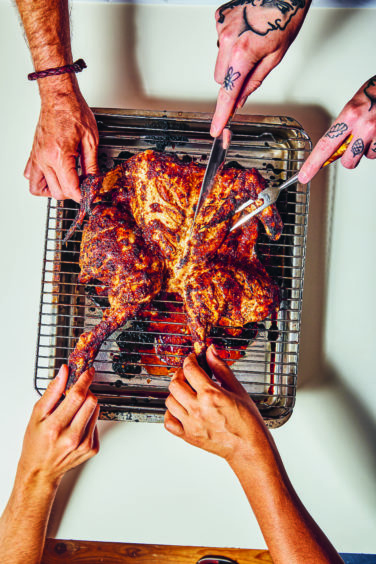 Serves: 2 to 4
This is a simple recipe, but one of the most delicious in this book. The marinade creates a beautiful burnished glaze that chars around the edges as you would get when cooking on a barbecue.
It's one of those dishes you can marinate the night before and just cook in the oven when you get in from work, and 40 minutes later it's ready. Once you've made it, I guarantee you will make it time and time again.
You'll need
1.5kg (3lb 5oz) whole chicken, skin on and spatchcocked
200g (7oz) steamed white or brown jasmine rice (optional)
For the marinade
4 tbsp runny honey
2 tbsp groundnut (peanut) oil
6 fat garlic cloves, very finely chopped
Knob of fresh ginger root, peeled and very finely chopped (about 4 tsp)
3 heaped tsp Chinese five-spice powder
1 tbsp dark soy sauce
4 tbsp light soy sauce
2 tbsp hoisin sauce
1 tbsp mirin (Japanese rice wine)
Method
Mix all the marinade ingredients together in a large, shallow bowl.
Using a sharp knife, make a few slashes in the chicken skin, then add the chicken to the marinade and mix to coat well. Cover with cling film and marinate in the refrigerator for at least one hour, preferably overnight, turning the chicken in the marinade occasionally.
Remove the chicken from the refrigerator at least 15 minutes before you are ready to cook. Preheat the oven to 200C (400F/gas 6).
You can either pop the chicken on to a shallow baking tray or cook on a roasting rack over a roasting tray. Drizzle the chicken with the remaining marinade, then roast for 40–45 minutes, basting every 15 minutes or so with the marinade until the chicken is completely cooked through.
Serve with steamed rice, if you like.
---
The Whole Chicken: 100 Easy But Innovative Ways To Cook From Beak To Tail, Hardie Grant, £22, is out now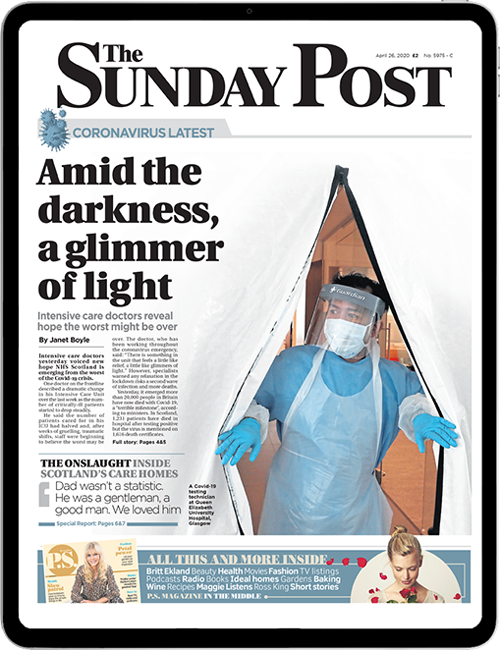 Enjoy the convenience of having The Sunday Post delivered as a digital ePaper straight to your smartphone, tablet or computer.
Subscribe for only £5.49 a month and enjoy all the benefits of the printed paper as a digital replica.
Subscribe