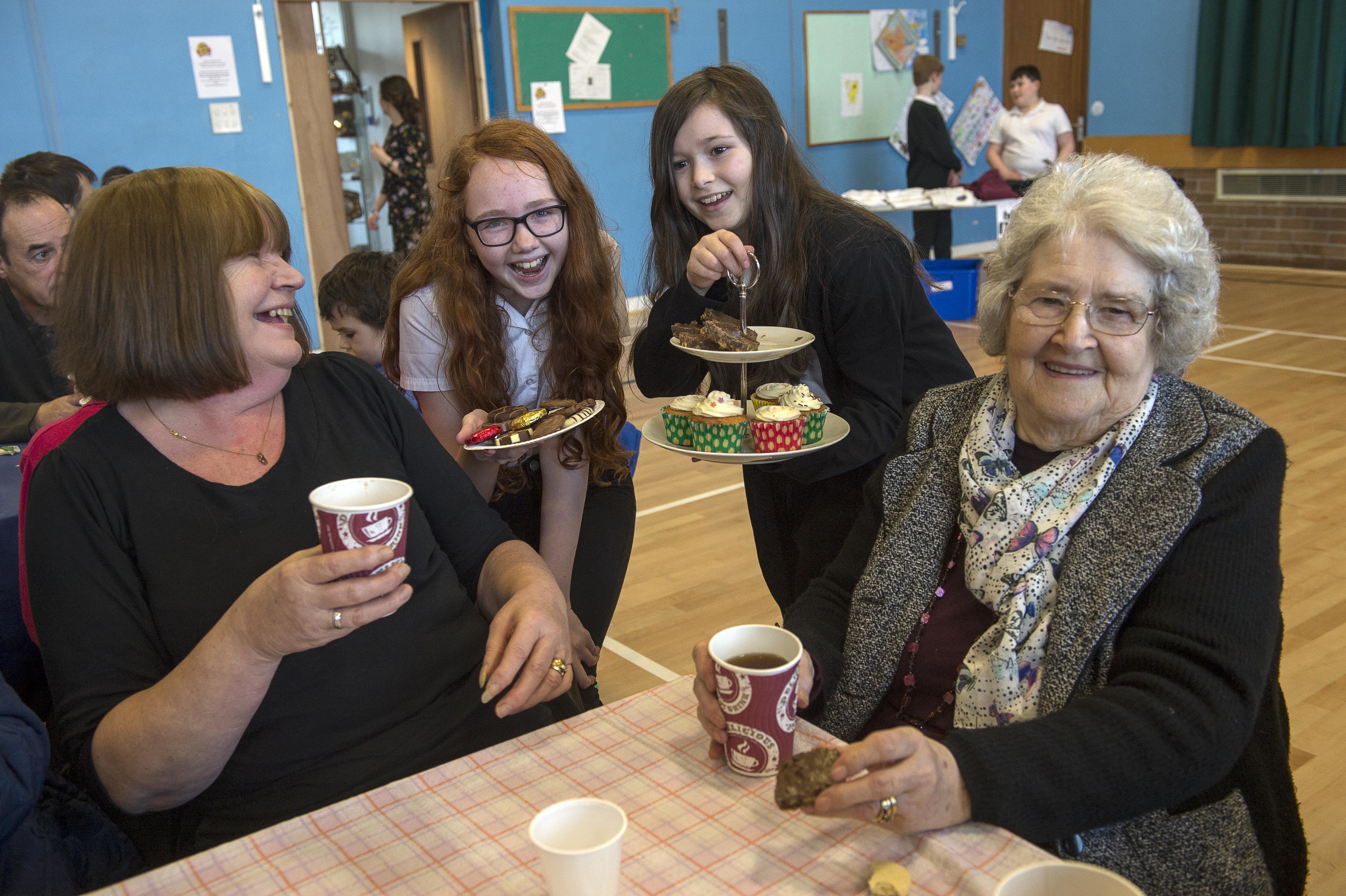 IT'S a place of learning for eager young minds.
But now one primary school has opened its doors and its heart to the whole community – in a bid to tackle loneliness.
Pupils at Drakies Primary in Inverness came up with the idea of a loneliness cafe when they were studying social isolation.
And what a difference it's made to peoples' lives.
It only takes a few moments mingling in the cafe with its regulars, both young and old, to see the positive effect it's having.
The whole place is alive with chatter and laughter.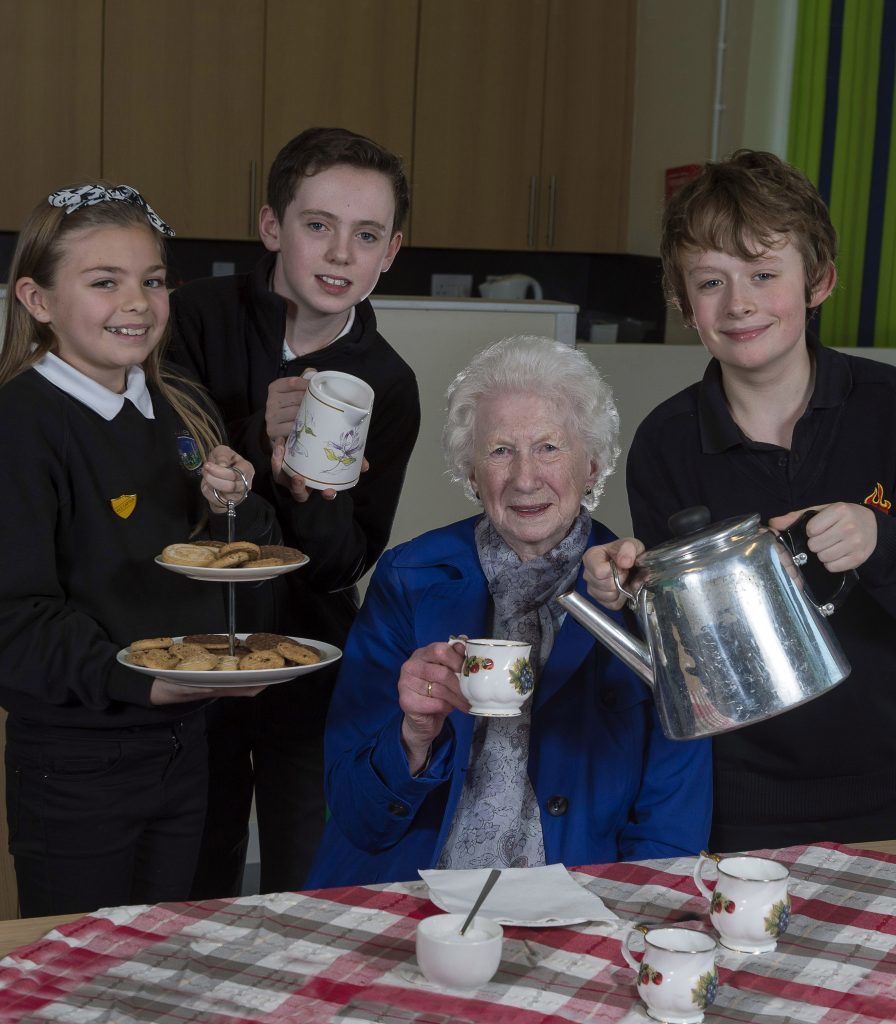 Mary White, 84, is one of several elderly people who have benefited from the pupils' stellar work. She never misses a chance to come to the cafe when it's open and tells everyone she knows about it.
"It's been so lovely," she said. "You meet a lot of people and have a chat with them. There are a lot of people around my age there.
"There's not really anything like this for us. The kids are so great. They make everyone so welcome."
Josh Anderson, 11, one of the helpers, said: "We like that we are giving back to the community. It was tough at first but we're in the swing of it now."
Fellow helper Lauren MacDonald, 11, added: "There are a lot of different jobs to do and we have to stay organised.
"We have a rota and we all do certain jobs like welcoming people, serving drinks and cakes, and talking to as many folk as possible."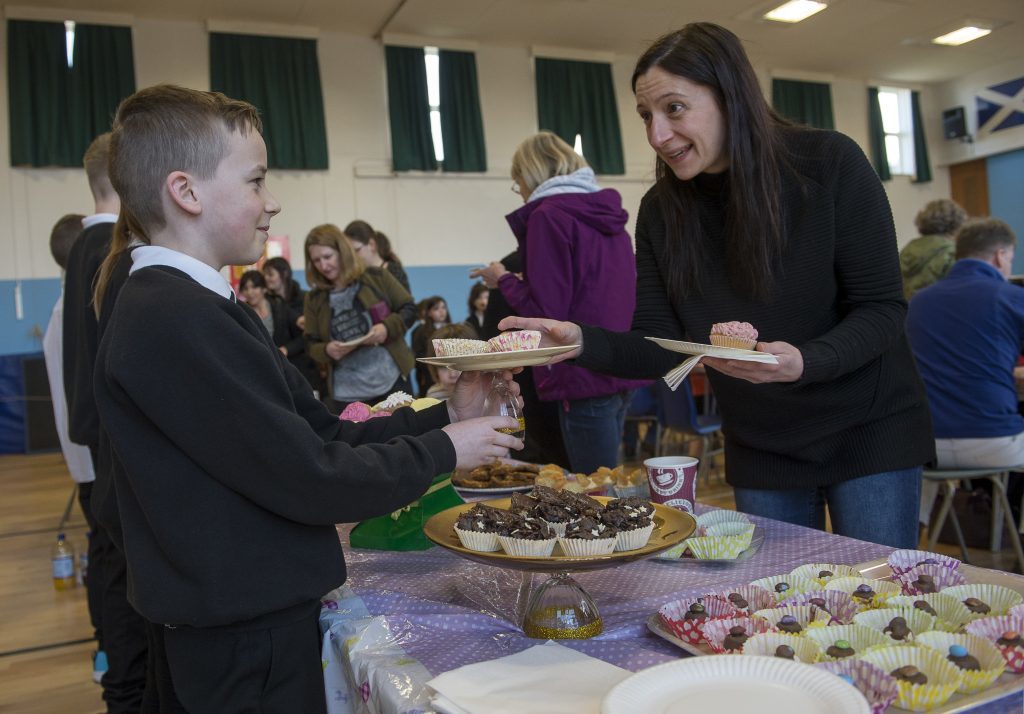 Loneliness can have a profoundly negative effect on a person's life.
Studies have shown that social isolation can even shorten life expectancy as much as obesity or alcoholism.
The Drakies estate was built in the 1970s and is comprised mainly of elderly people and young families.
A large number of the people who moved to the estate when it was first built are still living there and many of them live alone.
Teacher Catriona Gray, whose P7 class came up with the idea of the cafe, said: "We were looking at ways we could bring the community together.
"We do a lot of activities and send out letters and emails to parents but those are going to the same people every time, who are aware of the school. We also wanted to reach out to the whole of Drakies, so we leafleted every house in the area.
"The first time we held it, we had two elderly ladies come along who said they'd lived in Drakies for 20 years and can see the school from their house but had never set foot in it.
"They've been back every time we've done the cafe since."
Angus White, 13, was one of the founding members of the cafe when it started last April.
Along with his classmates, he penned his thoughts on loneliness for the initial class project.
He said: "Loneliness can make you feel like no one cares about you and you're worthless. It can make you feel like you have no friends and you're empty."
Having since moved up to secondary school, Angus is thrilled to see the cafe still making a difference.
He added: "It was a bit chaotic at first but the more times we did it, the more we got used to it.
"I enjoyed helping others and we learned a lot about how we can help people even just by asking them how their day had been."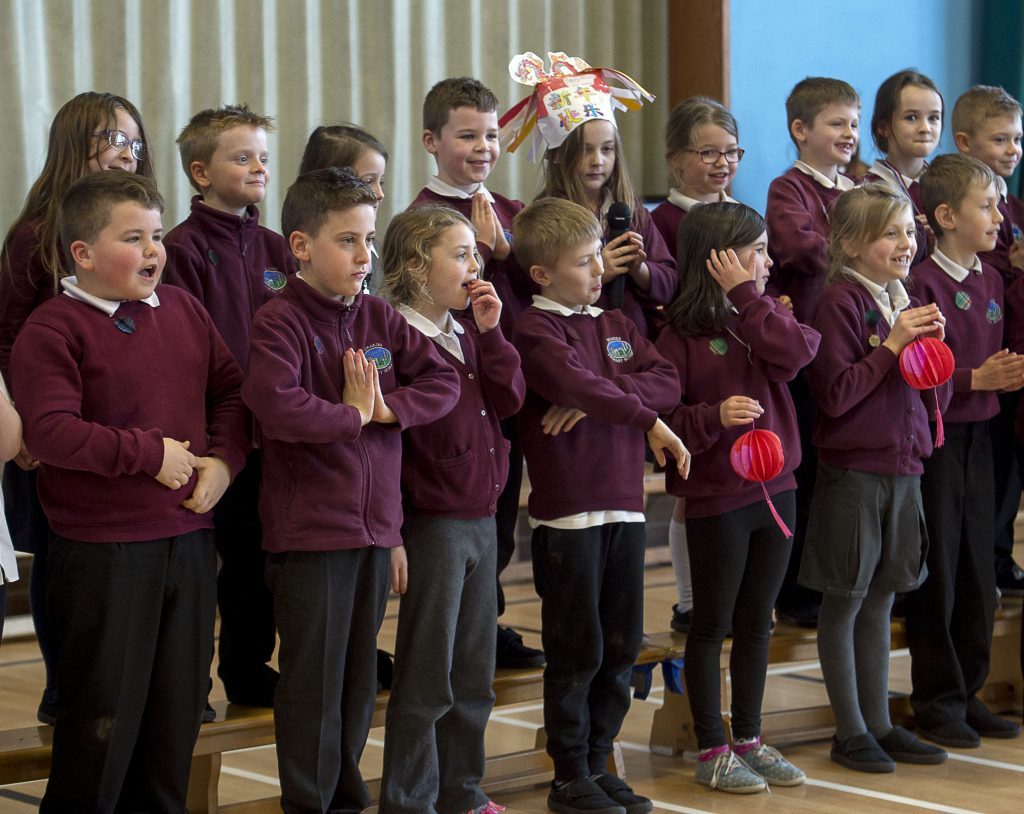 The new class of P7s at Drakies has taken over the reins of the busy cafe, which is held on the first Friday of every month.
It is run entirely by pupils with only supervision from teachers. The whole school gets involved as younger classes regularly turn up to perform songs, poems or dances.
Parents are usually recruited as volunteers too, pitching in with home-baked goods or serving tea to the burgeoning crowds.
The cafe was originally started to raise cash for a day out.
Since reaching its modest fundraising goal, money now collected goes to good causes including the Archie Foundation and Diabetes Scotland.
NHS Highland launched its Reach Out campaign to tackle loneliness last year, asking people to pledge to help make a difference in people's lives.
So impressed with the work of Drakies' community cafe, they decided to launch the campaign there.
A number of politicians have also paid them a visit to sing their praises.
For the school's head-teacher Michelle Taylor, there's a lot to be proud of.
"It was a great idea to start with and it just grew arms and legs from there," she said.
"Every month we think it won't be as busy but everyone keeps coming back.
"We want to keep it going and I hope we will.
"It feels special to give something back but it has been terrific for the pupils' confidence as well."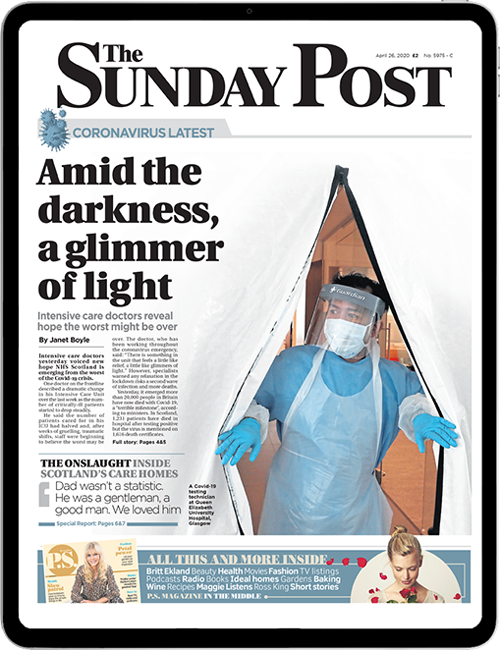 Enjoy the convenience of having The Sunday Post delivered as a digital ePaper straight to your smartphone, tablet or computer.
Subscribe for only £5.49 a month and enjoy all the benefits of the printed paper as a digital replica.
Subscribe