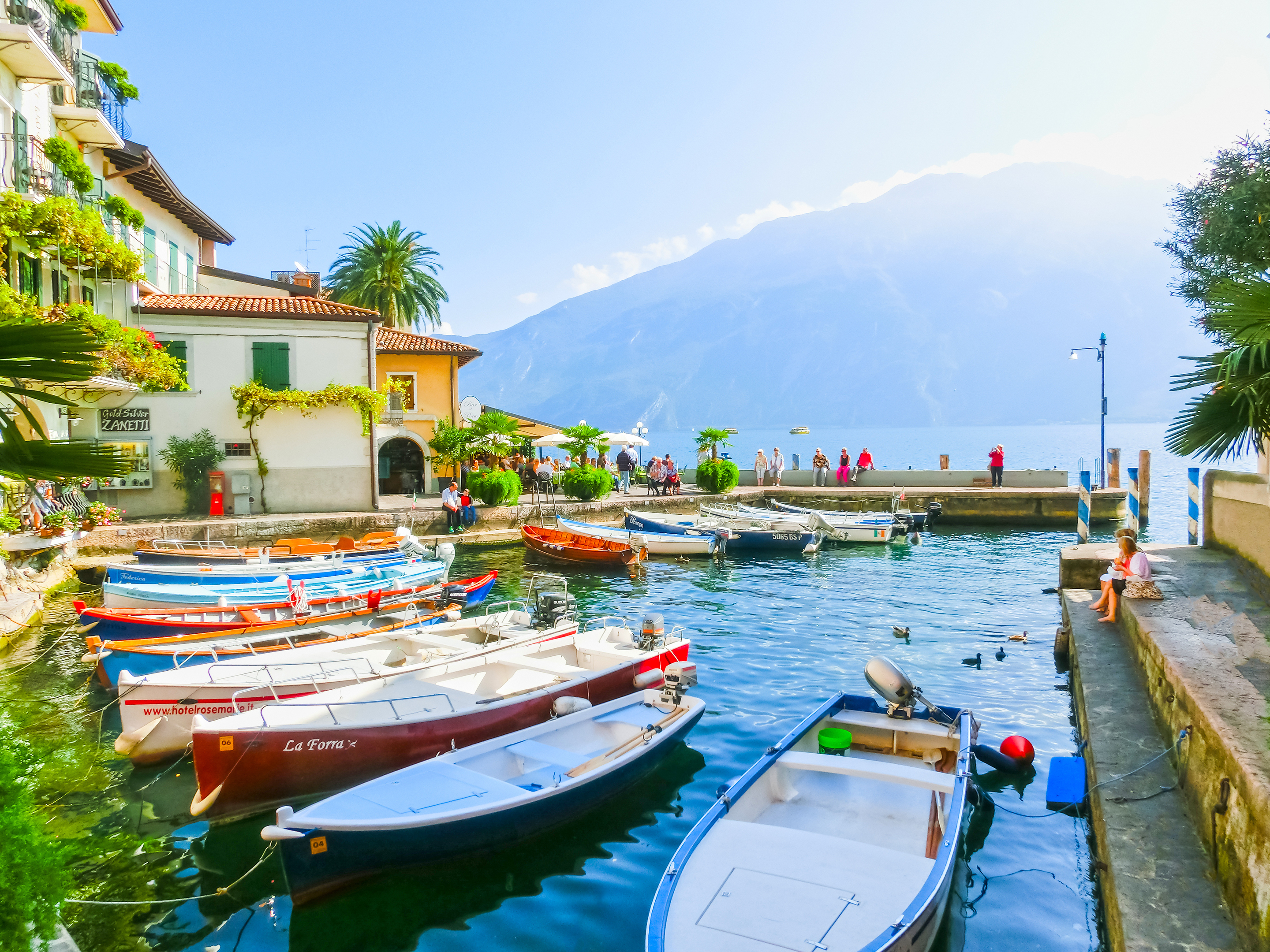 ANYONE who knows me knows I like . . . no, wait, LOVE to eat.
It's the first question I ask my colleagues in the morning – "What did you have for tea last night?"and the last at 5 o'clock – "What's for tea tonight?"
So when the opportunity to experience food and wine on the banks of Lake Garda, surrounded by mountains and basking in sunshine, I had my bags packed and the factor 30 looked out!
The Italian town of Salò is on the south-west bank of Lake Garda, and is home to the longest promenade on the lake, with stunning backdrops to private boats and luxurious apartments.
On arrival, we dropped our bags in the Hotel Bellerive, and quickly hot-footed it along the promenade to soak up the sunshine, exploring the town with our gelatos (Italian ice creams) dripping down our arms in the sweltering heat.
Wandering along the cobbled streets there is plenty to see and do, and plenty of cafes and restaurants and shops, lots of shops, for the people checking extra baggage on the flight home.
We stumbled upon a really charming café, Tassoni Shop & Drink, serving the refreshing local soft drink, Cedrata. It's a clear, yet bright yellow coloured drink with a strong citrus smell served in a short glass, the perfect thirst-quenching drink.
The café serves this drink as is or made up into a perfect aperitif cocktail.
Italians eat later in the evening, having smaller portions, over more courses with plenty wine – they have it sussed!
We made our way to dinner at Osteria di Mezzo and were treated to a menu of local produce and wine.
Pesce di lago – fish of the lake – topped the menu, from small fried fish to start, to a large fillet of pike for mains, not forgetting the dried sardine pasta in between.
I was full, words many people will know I rarely use.
Arranged for our trip was a day with Maria Pasotti, founder of Good Food Good Mood, a business she set up to promote local food, cooking workshops and food tours.
She took us by boat to Gargnano, a small town further north. Here we visited a cheese workshop, learning how typical Italian cheese is made, followed by a tasting of cold cuts, wine and, you guessed it, cheese! And all before lunch, too.
Working off our pre-lunch meant a hike uphill to the ancient Limonaia La Malora, the only working lemon grove left in the area.
We wandered between lemon trees, as our guide told us of how they use the lemons to produce one of Italy's most famous drinks, Limoncello, our reward if we made it to the top of the hill.
Here we stopped for a picnic with breathtaking views of the lake surrounded by the scent of lemons…it was bliss.
I spent the afternoon cooling off in the hotel pool – luckily I didn't sink after all the food I'd eaten.
For dinner that evening we visited Agriturismo Il Bagnolo. An Agriturismo is a farm partially used for accommodation to entice tourists into rural stays.
Il Bagnolo is located high in the hills above the lake. As a working farm there are cattle, pigs and chickens providing meat, milk and fresh eggs daily.
Our dinner was a hearty, meat-based meal with a selection of cold cuts to start, pork and veal ragu pasta for seconds, finishing off with a cut of beef so tender it didn't require a steak knife to cut, all fresh from the farm and cooked by the owner's son.
It was a wonderful experience and we were made to feel truly at home.
After eating what felt like the entirecontents of Italy, it was time for wine.
On our final day we moved to the region of Franciacorta and toured the wine cellar of Il Mosnel, and sampled Franciacorta, their sparkling wine. A four course meal was chosen carefully to complement each glass of wine served with every plate.
On return to work, when I told colleagues of my food tour of Italy, jaws dropped and people got hungry just listening to me and looking through my endless photos of food.
"You must have been in your element," one said and she was right – this was a trip with my name all over it and I can't wait to go back and find out what other foodie gems Italy has to offer.
Buon appetito!