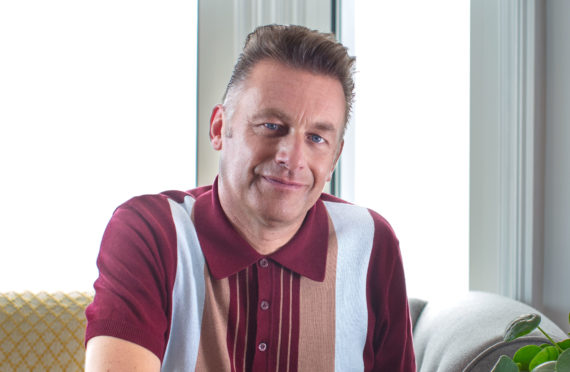 TV presenter and naturalist Chris Packham is in Edinburgh next week to host fundraising nights for a new education project in India.
Co-hosted by Paul Goldstein, photographer and expert tour guide for Exodus Travels, A Talk on the Wild Side will include a lively lecture and book signings, followed by a charity auction.
This year, the pair have travelled together in Antarctica and East Africa and will be sharing some dazzling images from these regions.
Over the past two years Packham and Goldstein have raised £100,000 for charity and this year are looking to raise a further £50,000 to help fund two new schools in India's Bandhavgarh National Park.
Here, Chris answers some of our questions on tigers and the charity project.
---
Can you remember your first tiger encounter?
My first tiger encounter was in a zoo in Southampton where I grew up. I always felt such enormous wonder seeing animals close up as child in the 1960s. The zoo first got a tiger when I was 11 or 12; before then, the only big cats there were lions and jaguars. The first time I saw her it had such a profound impact on me and made the hairs stand up on the back of my neck. It still does when I recall that first encounter.
The first time I saw a tiger in the wild was with my stepdaughter in Bandhavgarh National Park 14 years ago. We'd seen plenty of captive tigers, but it was such a special moment to see them in their natural habitat together. After an overnight train journey and a 5am arrival into our camp, we were tucking into some breakfast when the radio call came in from a ranger with a sighting. We jumped into the jeeps and set off to where she had been spotted and we found her. Over the course of that first morning, we saw eight tigers including two sets of cubs. We took so many photos to start with but then I told my stepdaughter to put down the camera instead we just sat and watched one tiger for 15 minutes. It was a magical and unforgettable experience.
Why are you supporting 'Worth More Alive?'
I first met Paul Goldstein, the man behind 'Worth More Alive', shortly after I came back from that first India encounter. I was disenchanted by the number of vehicles that would cluster around a tiger and the negative impact that tourism was having. When Paul talks about conservation, he has integrity and sincerity. This campaign goes direct to where its needed rather than being squandered in administration costs or by corrupt officials. Paul is genuinely interested in making a difference. Why else is a man of his age still running ludicrous marathons in hefty tiger costumes and gallivanting off up Everest? But ultimately, what he's done, raising vast sums of money, is phenomenal.
How does it benefit the tigers and wider community?
I've seen the results of Paul's charity work. It has real and tangible assets in both the Mara in Kenya and Bandhavgarh in India. So many of the tigers across India are there because of ecotourism projects. On one trip I asked the guide if we could go across to the far side of the park but he said we weren't allowed to do that. It transpired that there are no tigers there because they are contained within core parts of the parks. This means chances of sightings are higher and when communities realise they can earn more money by having the tigers there, they want to protect them too. They have an invested and economic interest in their survival. I'm a pragmatist. I don't care how, as long as tigers are alive and they're breeding then we're succeeding.
What are the successes of the campaign to date?
Ecotourism is a valuable part of tiger conservation. Well managed, monitored and regulated projects like this keep communities prosperous and when these communities see the financial benefits of protecting tigers, they see they are 'worth more alive'. And that's a success.
What would happen if projects like Worth More Alive didn't exist?
Without these projects tigers simply wouldn't be there. Centralised projects aren't focussed enough. These projects plug hundreds and thousands of dollars into remote communities and their gratitude is enormous. People can show they care or are concerned but it's more impactful when channelled through projects like Worth More Alive.
I don't understand, or give a hoot, about the rules of cricket. Paul has engaged socially with the communities he's trying to help by taking a cricket bat out with him and organising a match and that helps them respect him and want to work alongside him and with him. Such an awful game but a great way to engage with the local community.  We live on such a small planet, so we need a firm commitment from all of us. We can't rely on these communities to do this work on their own but for all of our benefits. We can't live with foxes in this country, let alone a tiger. A fox weighs less than my poodle, yet we expect Indians to live with an enormous, albeit beautiful, wild cat that has the potential to eat their children, livestock, or even themselves. People want the world to protect tigers but only if they are not in their own backyard.
Why are tigers still endangered? Are some countries better than others in protecting the species and if so, what positive steps have been made?
Despite Paul's campaign, the simple fact is that a tiger is worth more alive than dead. The market for traditional medicines is growing, and sadly thriving. It's inexplicable. The global trafficking of animals is worth more as an industry than tourism and even the drugs industry. It's preposterous. This is about more than two poachers out on a Saturday afternoon. There are huge sums of money involved passing between organised criminal gangs. They are well informed, and have a tight but far-reaching network and infrastructure, using incredible technology. The term poaching sounds like it's a couple of men out on a Saturday night nicking rabbits. Its not. It's vast. The measures we have in place are inadequate and out of date. It's time to change the methodology. We need a global determination to deal with it. We're merely using sticking plasters to fix it at the moment and it's not enough.
My generation of conservationists can't fix anything on a global scale. We can only start small. I think we will make progress and fix the problem but we need the world's politicians on board which currently they're not. We could put pressure on China to deal with the issue of traditional medicine, but politicians aren't interested. David Cameron and George Osborne went out with a trade delegation to China. They could have done deals on the basis of action being taken but they didn't. If you take capitalism out of the equation, morality and ethics are not on the table at all. It's only ever about money. It's like Japan and their whaling industry. Governments could easily be imposing sanctions on them until they control whaling. There are so many other Japanese exports – my camera for one – and whaling as an industry is economically insignificant, but we don't. European countries put pressure on Brazil during the devastating Amazon fires. Macron said they need to deal with their environmental issues before looking into any economic deals. But not the UK. We said nothing.
How can tourism have a positive impact on tiger populations and how as tourists can we view them responsibly and ethically?
Ecotourism needs to shake up and develop. I carbon offset every flight I take and really evaluate whether I need to travel. I do a lot of tours for companies but I'm not going to work with those who don't offset for the whole group. It's not difficult to do and not expensive either. It's the same as the cost of a single travel insurance policy. We should be playing a forthright role in conservation and practising what we preach. We need to fix our problems properly to make a real difference.
What does the future hold for tigers in India?
It's a tough time ahead for tigers. The population of India is still growing but the country is overcrowded. There are people everywhere and that means the conflict between humans and wildlife. We are encroaching on their space so the only way is by effective management and investment. Education in India is needed to teach the community why tigers are worth more alive and to inform the rest of the world. We can't all be armchair conservationists. Tigers are increasing in some parts but declining in others. It can't be policed easily and it's not easy to monitor them. It needs a rethink in how to conserve them. There is a lack of imagination in how to change conservation methods.
Why should people attend the event?
Firstly, for the fundraising aspect. Hand on heart I can say this campaign is working. It's at the front line of conservation and that's why its effective.
Secondly, it will be good fun. Paul and I having fisticuffs about our photography is entertaining apparently. To me its serious.
Thirdly, there's an important conservation message. Lots of people care but not many do anything. I've had enough of people caring. We need action and we need it soon or there won't be anything left to care about. We need to empower people. Me and you can make a difference. When people are self-empowered, that's when change happens. You only need 3% of public support to make a change. That's just 3% of people to agree on something to make a difference and change attitudes. I do hope you'll join us and can support Paul's 'Worth More Alive' campaign.
---
To book tickets and for further information, please visit www.exodus.co.uk/wild-side-event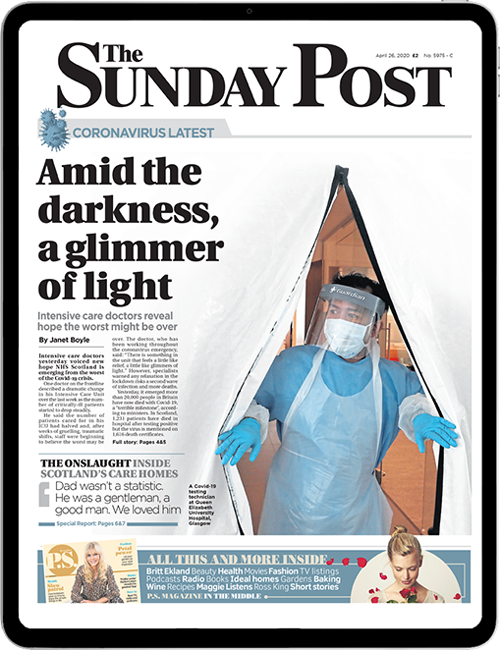 Enjoy the convenience of having The Sunday Post delivered as a digital ePaper straight to your smartphone, tablet or computer.
Subscribe for only £5.49 a month and enjoy all the benefits of the printed paper as a digital replica.
Subscribe