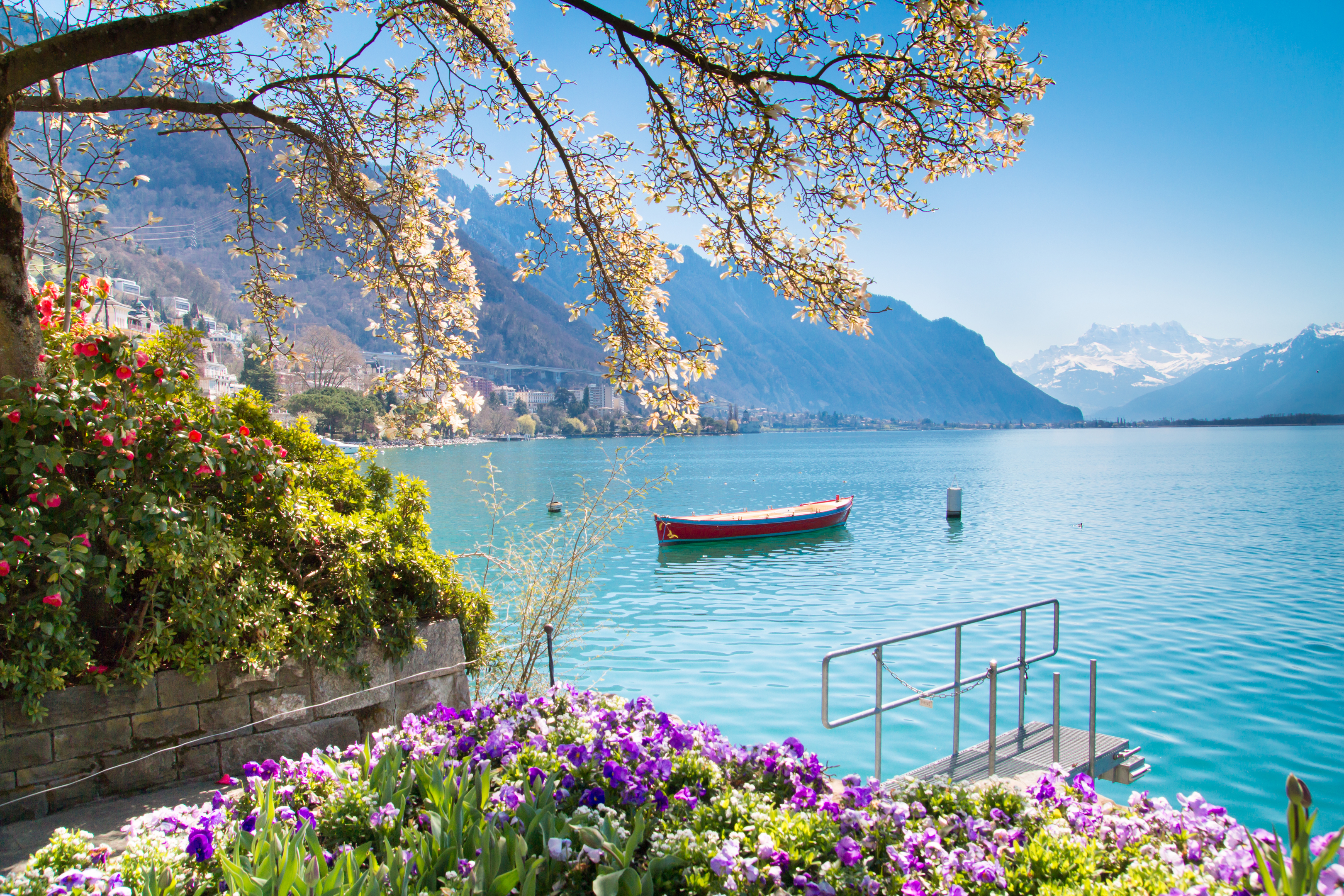 SO, it turns out I'd never really used my lungs to their full capacity before.
That is, until they got stripped out by Swiss, mountain-filtered air, so clean and crisp I want to drink it down and then store the rest in tanks to take home.
The coolness of it flows through me, helping to take the edge off the fact it's too hazy to see across the crescent of Lake Geneva.
Still, discovering what it feels like to be able to breathe properly seems like a good a start to a weekend-long health, food and wellbeing jaunt in Switzerland.
My plan is to rattle along the Lake by rail from Geneva, at the tapered southerly point of the lake, curving up and over the still, blue expanse to the city of Lausanne, and onward to Villars. The entire journey takes around two hours, but I choose to stop off along the way.
Domaine Croix Duplex in Grandvaux, one stop on from Lausanne, is our first stop.
A family-run vineyard on a lush slope, it's famed locally for its Chasselas grapes, grown year-round and harvested in autumn to make mainly white wine – and the Swiss take their Chasselas oh-so seriously.
"If it doesn't say it on the bottle, it's definitely a Chasselas wine," says Maude, who runs the vineyard with her brother, Simon, and explains that 75% of Chasselas wine produced in Switzerland, isn't exported and gets drunk here.
Over ruffled slices of cured meat, meltingly fatty rounds of local sausage and hard yellow squares of Swiss Gruyere cheese, paired with the vineyard's wines, she recalls how her grandfather, Samuel, started with just three hectares of land.
Now they have 10 times that, producing 300,000 bottles of wine for every handpicked harvest.
"Working in the vineyard is good for you," says Maude as we stand on the balcony, lodged above a carpet of grapes and lake. "When your back hurts, you just look at the view."
The view is both spectacular and restorative, but after all that cheese, so is ducking between the indoor and cooler outdoor pools of the spa at the magnificently turreted Hotel Royal Savoy.
Built in 1909 overlooking Lausanne's harbour, the Savoy extravagantly blurs the line between Disney's Cinderella Castle and cult director Wes Anderson's Grand Budapest Hotel.
For a Friday night, I'm struck by how peaceful it is along the harbour's promenade, where elderly men play chess, raffish teenagers skateboard and the nonchalant hoots of Lake Geneva's historic paddle steamers punctuate the lot.
Everything in Lausanne just seems to chug along steadily and harmoniously.
Inland, in the belly of the city, the formerly industrial Le Flon district has been transformed into a hub of collaborative hipster energy and eco vision – 18,000 plants frost the living roof of the Lausanne-Flon metro station. Meanwhile, the tangle of narrow, higgledy-piggledy streets here are pitched at an angle that makes your calves ache as you edge up towards the 13th Century Cathedral of Notre Dame.
Our guide Hilary steers us through Place de la Riponne, where market stalls spill over with fiery arcs of pumpkin, frilly spears of rainbow chard, tatty Persian rugs and so much bread – from clusters of braided "tresse" to bulbous "cuchaule", which Hilary tells us the Swiss eat as a weekend treat.
It's just one of many reasons that turned what should have been a two-year stint for her in Lausanne, into a 17-year stay – and counting.
That and the silkiest hot chocolate which we sip at Chocolaterie le Barbare ("The best in Switzerland," promises Hilary), before jumping back on the train to Villars, a mountain sports village south of the eastern tip of Lake Geneva.
Allegedly, there are incredible views out over the Rhone Valley, but huge whorls of fog scupper us, obscuring the mountains with a chilly mist.
We fortify ourselves on rotisserie chicken and sticky tarte tatin at the nearby alpine Hotel du Lac in Bretaye, before an hour-long hike back down to Villars.
Our mountain guide, Anne occasionally disappears, only to return with fungi foraged for her dinner.
Later, we discover that mushroom picking is the norm here, while a bona fide mountain cuisine based largely on foraging, and not just cheese fondue is beginning to gather momentum.
Take our hotel in Villars, Chalet Royalp; just days before we arrive, head chef Alain Montigny earned his first Michelin star, and after a meal of chestnut foam, olive oil roasted scallops and whipped hazelnut praline, you can see why.
While doing yoga on our final morning, mountains glinting through the window, I completely understand how easy it would be to just stay put, like Hilary, and three-quarters of Maude's wine production.
You can't argue with the idea of perpetually orbiting Lake Geneva, drinking in the air – and the Chasselas.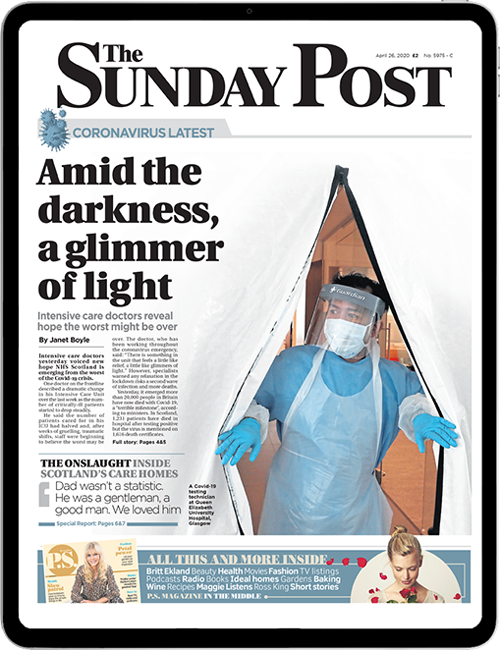 Enjoy the convenience of having The Sunday Post delivered as a digital ePaper straight to your smartphone, tablet or computer.
Subscribe for only £5.49 a month and enjoy all the benefits of the printed paper as a digital replica.
Subscribe