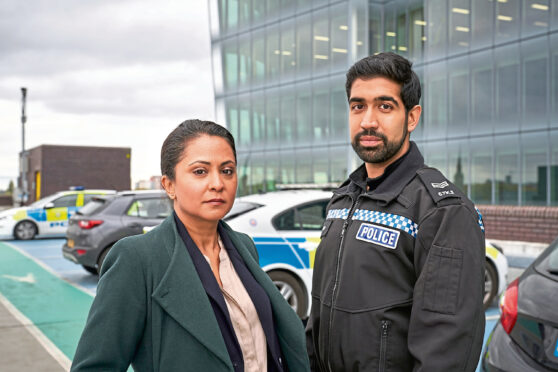 When she was filming Bend It Like Beckham, Parminder Nagra had to make sure she was in decent shape to keep up with the demands of playing a footballer.
To her credit the 46-year-old has kept herself in shape since the hit 2002 movie.
But some scenes in her new series, DI Ray, were so strenuous she had to call for a substitute.
"I remember running through Grand Central Station and, wow, my thighs… I'm in decent shape but it was knackering!" she laughs. "Gone are the days when I used to insist on doing my own stunts. Now, I look for the stuntwoman and thank her for making me look good."
ITV's new police procedural DI Ray has all the hallmarks of a great crime drama.
Penned by actor-turned-writer Maya Sondhi and produced by Line Of Duty's Jed Mercurio and Black Mirror's Madonna Baptiste, it lifts the curtain on Birmingham's murky criminal underworld – as well as serving up a healthy dose of murder and mystery.
"It's starting to happen more but, having been in the business for so long, I feel like I've been saying the same thing for a long time," notes Nagra, who was born in Leicester to Indian Punjabi parents.
"I can see the change with the likes of (Netflix drama) Bridgerton, but in DI Ray, this is my generation of women, we're in Birmingham, and it's so relatable."
Further to simply being set and filmed there, DI Ray also puts Birmingham in the spotlight through the talent involved.
"I wanted breakthrough talent to be in it. We've got brand new Brummie actors who are so good and I'm so excited to see what they do after this and see them fly," beams Sondhi.
Nagra says it was "amazing" playing a character from the Midlands because "I didn't have to worry about how I sounded – I could literally just lean into my Leicester accent.
"I don't think my accent is ever on TV, other than (Match Of The Day presenter) Gary Lineker!" she adds. "It was very liberating because I could just get on with the character rather than worrying about the voice."
With Jed Mercurio at the helm there will, of course, be plenty of dark, gritty, white-knuckle moments in DI Ray. Sondhi worked closely with him to develop the concept for the series.
She wanted to write from her own perspective about her heritage and identity and Mercurio helped her find a format that would work for a mainstream audience.
"We wanted it to have mass appeal and that's why it became a crime drama – so that Maya could tell her story," Mercurio adds.
---
DI Ray, ITV, tomorrow, 9pm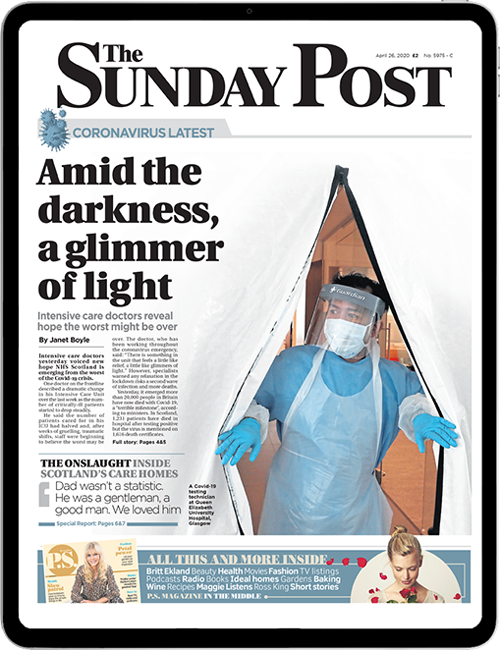 Enjoy the convenience of having The Sunday Post delivered as a digital ePaper straight to your smartphone, tablet or computer.
Subscribe for only £5.49 a month and enjoy all the benefits of the printed paper as a digital replica.
Subscribe