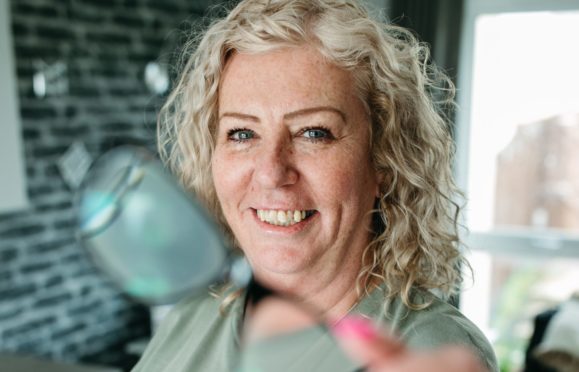 Pauline Townsley was left seeing red after becoming involved in a dispute with a national eye care company over expensive treatment she had booked but then postponed because of lockdown.
In early December, the children's care worker from Dunfermline, Fife, arranged to have lens replacement surgery done with Optical Express.
She made the booking at the company's city centre store in Edinburgh and the procedure was due to take place in Glasgow on January 4.
Pauline, 57, paid a £500 deposit towards the treatment, which would cost around £6,600 in total.
However, when Scotland went back into lockdown on Boxing Day she called Optical Express to postpone the procedure.
"I was told it should probably be still be OK to travel for this procedure," Pauline said. "But I wasn't happy to do this as I needed someone to drive me to Glasgow and back.
"A friend had previously agreed to take me but then that all changed because of lockdown restrictions. And there was no way I would consider travelling home by public transport after having a procedure like that done on both eyes.
"I decided to cancel the appointment with a view to rebooking with them when everything opened up again."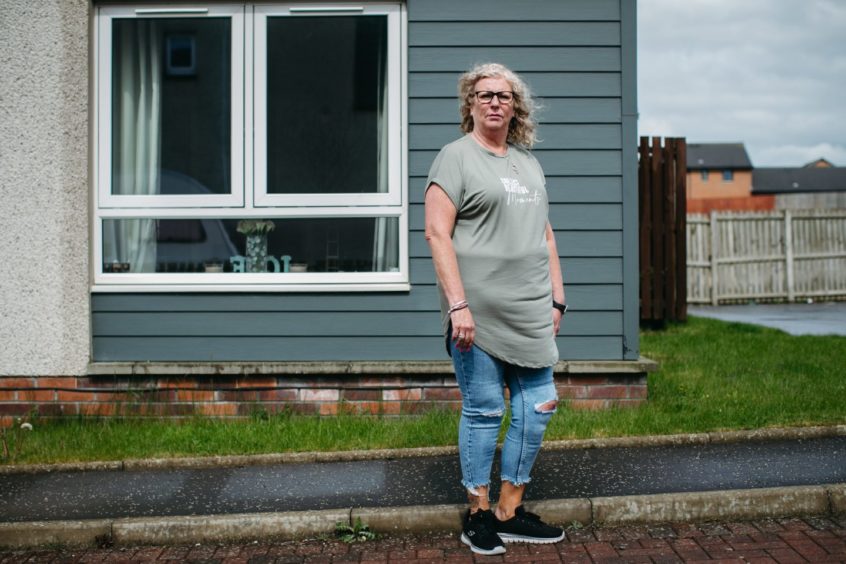 Pauline said at this point she felt she was still being encouraged to still go ahead with the op.
"I did have a letter saying that I was having the procedure done, which I could have produced if I was stopped or questioned by anyone," she said. "But it wasn't elective surgery and, in any case, it was against the rules to have someone else in my car."
When it became clear that lockdown would continue for several months, Pauline decided to cancel the op altogether and revisit it when the pandemic was over.
However, she ran into difficulties trying to get her £500 deposit returned from Optical Express.
"The manager of the store in Edinburgh first told me I would lose £250 for the cancellation," Pauline said. "But after the Scottish government confirmed later in January that there would no change to restrictions, I contacted the company again and this time I was informed that I would lose the full £500."
Pauline wrote to the head office of Optical Express to say she felt the company had a moral obligation to return her money – but she had no joy.
The firm, based in Cumbernauld, emailed her to say that she could rebook her procedure and pointed out that their terms and conditions meant that they were entitled to keep her deposit on hold for up to two years.
A customer services associate wrote: "I am sorry that you are not happy with the decision we have reached regarding your concerns.
"The cancellation policy, which forms a part of the terms and conditions, clearly states that if a cancellation is made within three days of booking the procedure, Optical Express will refund 100% of the deposit that you have paid.
"However, if you choose to cancel your procedure more than two days after your pre-surgery clinician discussion, the minimum deposit of up to £500 would be non-refundable.
"I must also add that you are not placed under any duress to book any procedure with Optical Express. In light of the above, we must respectfully decline to refund the full amount of your deposit to you.
"This deposit would be retained on your file for a period of two years should you decide to proceed with the surgery recommended to you."
Feeling as though she had hit a brick wall, Pauline contacted Raw Deal for advice.
Optical Express did not respond to repeated requests for comment from Raw Deal.
However, on the same day as we contacted the company's clinical services department, a senior technical manager phoned Pauline – and she has now been refunded the full £500.
She now intends to have the procedure done elsewhere when the pandemic is over.
Pauline added: "I don't think I would have seen my money back if Raw Deal hadn't stepped in."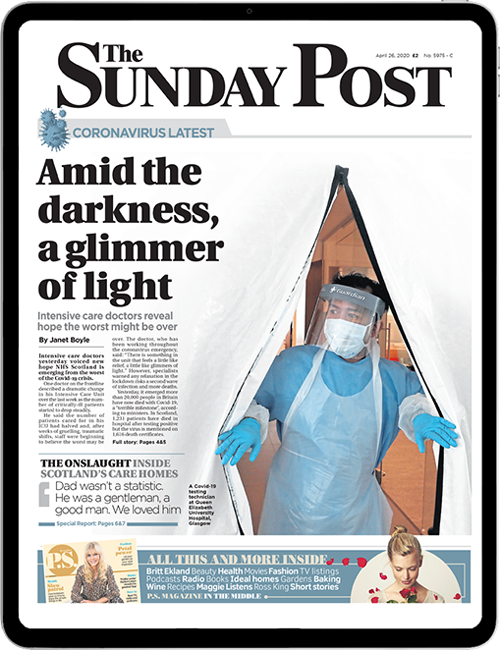 Enjoy the convenience of having The Sunday Post delivered as a digital ePaper straight to your smartphone, tablet or computer.
Subscribe for only £5.49 a month and enjoy all the benefits of the printed paper as a digital replica.
Subscribe