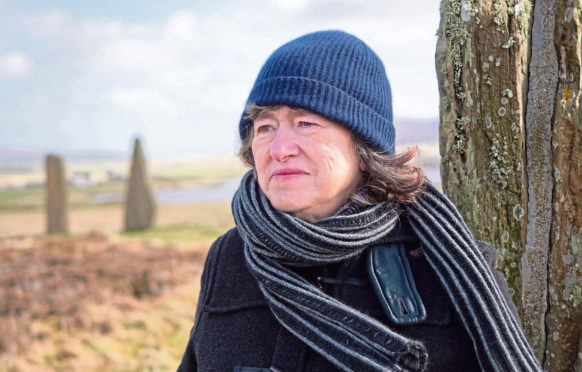 During her 30 years as a psychiatrist, Linda Gask helped many patients with their mental health battles. Yet Linda was secretly waging her own war against depression.
Despite being an expert and writing many books and papers on mental health, Linda admits: "It's less about knowledge and more about learning how to live with it."
Linda studied medicine at Edinburgh University and specialised in psychiatry at the University of Manchester. She worked as a consultant psychiatrist with NHS Salford and a professor of primary care psychiatry at the University of Manchester until she retired in 2013.
Working as a psychiatrist while dealing with her own mental health provided a unique perspective. "I had anxiety at university and suffered from depression on and off throughout my working life. Things got very bad in my 30s. At one point I had suicidal thoughts," recalled Linda, 65.
"I did a lot of psychiatry and cognitive behavioural therapy, which, coupled with various medications, did help but I had to be working as a psychiatrist, to really understand. It helped me empathise with patients but I did take time off when I was very unwell."
Relocating to Orkney seven years ago, and developing a connection to its landscapes, wildlife, solitude and way of life, has helped Linda, who lives on a small croft near the Standing Stones of Stenness. She believes our connection to place can have a positive impact on mental health, a concept she explores in her new book written on Orkney, Finding True North: The Healing Power Of Place.
Part memoir and part self-help guide, it offers personal insights into living with depression and the importance of self-care.
"A key aspect of recovery is finding what really matters to you, such as relationships with people you love, and letting go of things you think matter but really don't and are making you more ill, which might be stress at work," she added.
"And finding a place to be in nature, even if you can't be there all the time, that helps you feel more at peace."
That place for Linda has been her home on Orkney, where she and her husband John have lived part-time since 2013, until making the move permanent last year. Losing herself in her writing and island life has been a comfort, she admits. "Over the last decade, Orkney has been a place for me to think, to write and try to make sense of things. Looking out over the fields around my home, the landscape is tame and peaceful but in places like Yesnaby, where the sea crashes into the cliffs, it's wild.
"Orkney reflects my moods. You really tune into the seasons, so it's easy to get into the rhythm of life here. It feels like a good place for me to be."
Even on Orkney, Linda was aware of the mental health impact many have felt during the past year. She came out of retirement to work remotely with a social enterprise that offered bereavement support.
"My role has been to support helpline staff, who have heard some very sad stories from people who have lost loved ones they haven't been able to see in hospital, unable hold a proper funeral, lost a long-time partner or several family members.
"It's been overwhelming for so many people so it's important I'm there to help them debrief. The pandemic has taken a toll on mental health and we won't see the true impact for a while.
"Stigma about mental health still exists, but we are talking about it more, particularly anxiety and depression. That's a real step forward.
"The government needs to prioritise properly funding mental health services."
Whether you find solace in nature, relationships with loved ones or the support of a mental health professional, Linda hopes a key message from her book is that, "whatever has happened in your life, don't give up. There are always ways forward. There is always hope."
Finding True North is published by Sandstone Press on April 29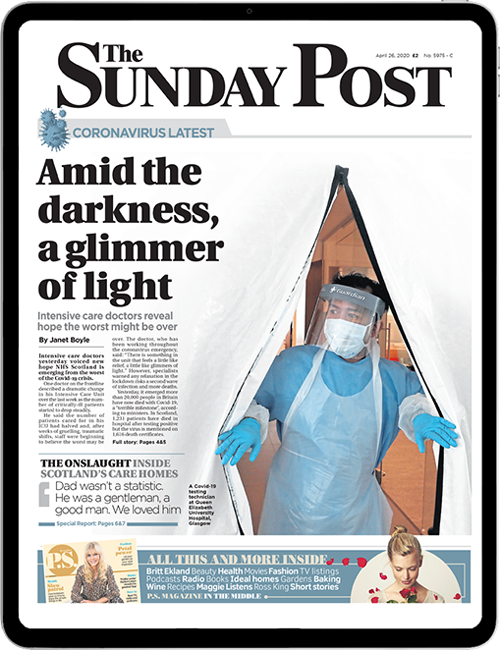 Enjoy the convenience of having The Sunday Post delivered as a digital ePaper straight to your smartphone, tablet or computer.
Subscribe for only £5.49 a month and enjoy all the benefits of the printed paper as a digital replica.
Subscribe