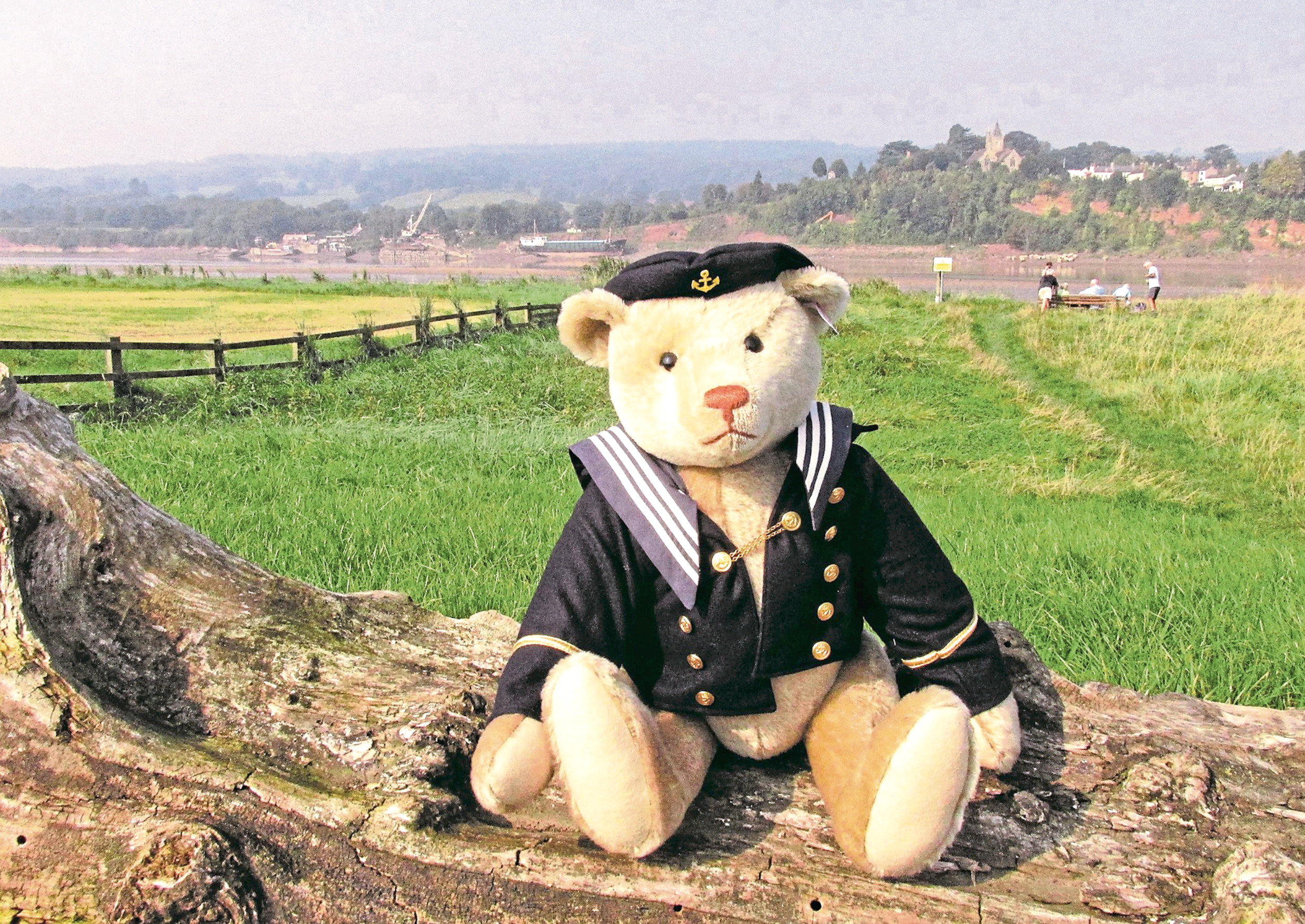 MOST of us had a teddy when we were little.
It might not necessarily have been a bear but we all had something warm and soft we could cuddle into at bedtime.
My younger brother had a stuffed dog called, well, Dog, who was so worn by the end, our mum had to sew him into his own pair of flannel pyjamas because most of his body was gone.
And Shaw Jr's constant companion was a small black-and-white cat with a red hat called Cat – yes, yes, where do the Shaws get these wildly inventive names? – who, even though he'll be 17 shortly, can still be found clutched in his hand when you go into his room to kick his bottom out of bed at the crack of midday.
I hope his rugby team-mates don't read this…
Lorraine Hitchings has been fascinated by teddy bears since she was a child.
A historian and collector, she's passionate about old bears and their history in particular and gives lectures around the country.
A regular contributor to the Teddy Bear Times magazine, Lorraine also runs her own teddy- bear website and has compiled a book on her favourite subject.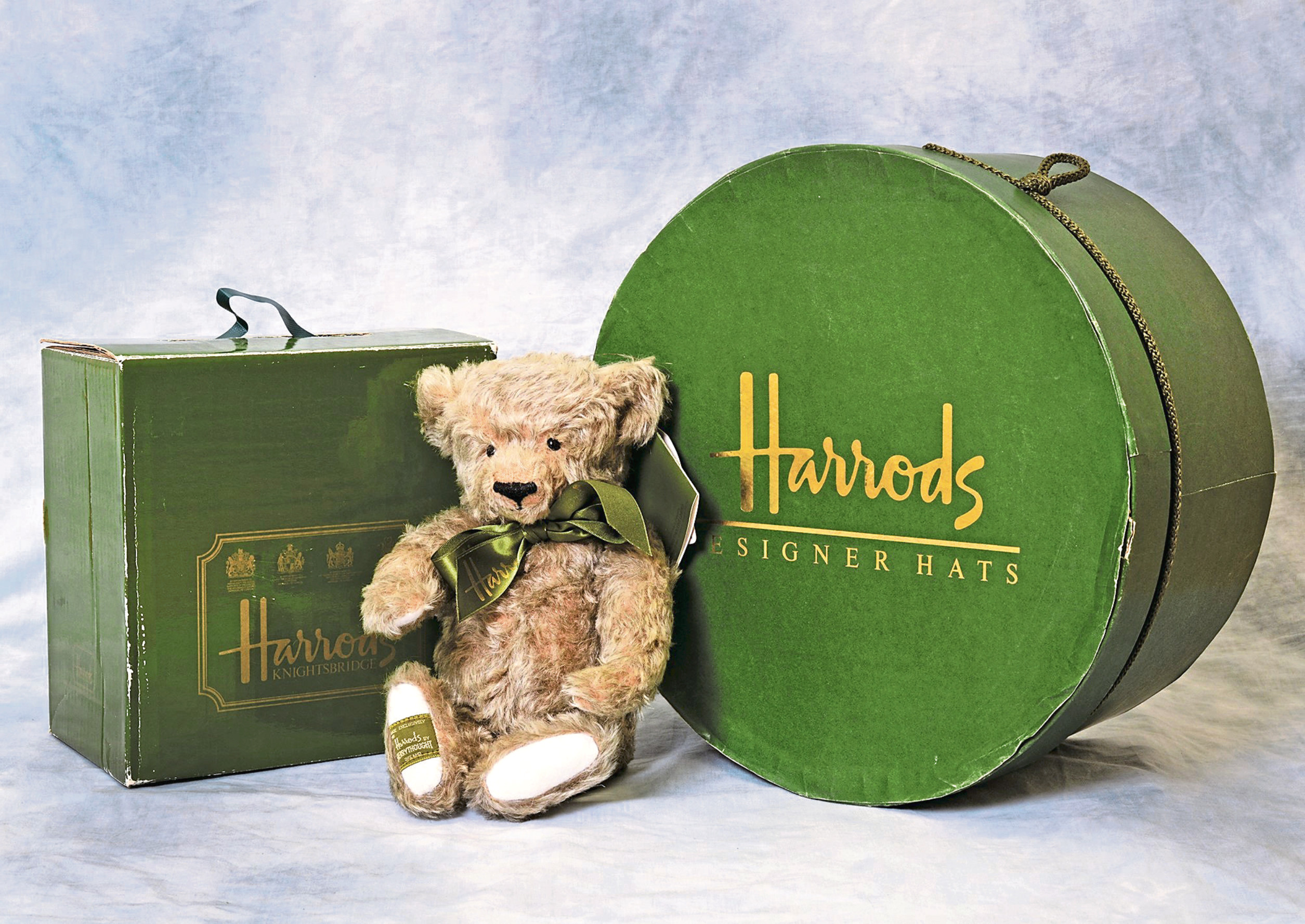 Lorraine says: "Teddy Bear. For the vast majority of us, those two words conjure up a picture of a soft toy from our childhood whose eyes are a bit wobbly, whose nose has probably almost disappeared, whose fur has all been loved off and who is possibly missing an ear.
"He may very well be stored away somewhere along with all the memories you once shared but you have never forgotten.
"If he has been one of those lucky bears, he might still be sitting on your bed, just as he did when you were a child.
"It is because of all the wear he has and because of all the hands that have held him that he seems to have a special warmth and ability to evoke the past."
The teddy-bear tale began with Margarete Steiff – some of you might recognise that name – who was born in Germany in the mid-1800s.
Wheelchair-bound after contracting polio, she was extremely bright and decided to teach herself to sew.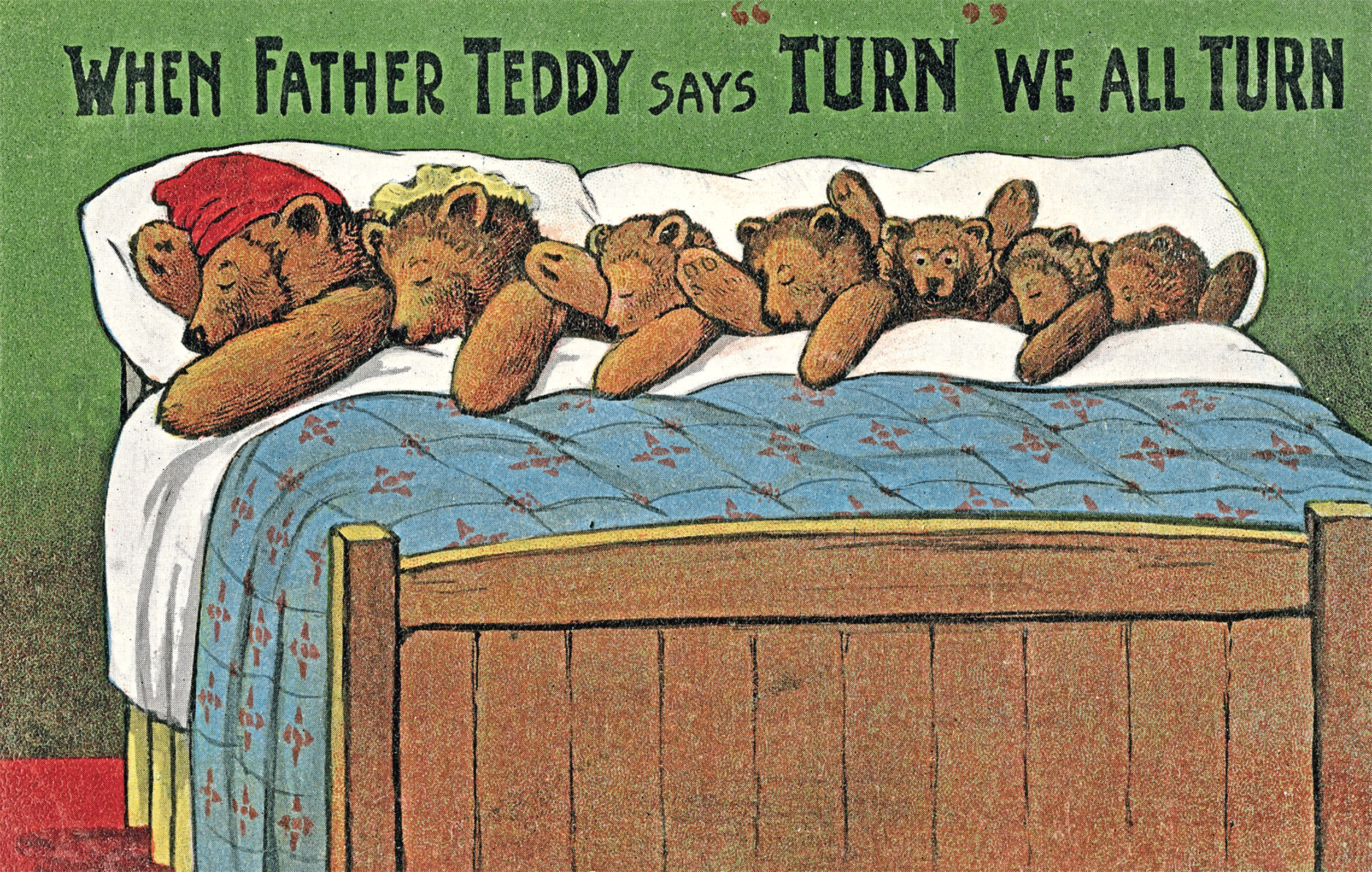 Margarete started making little felt elephants, which quickly became popular in a time when every other toy was wooden or metal, and turning her attention to other animals, she made her first bear in 1892.
Demand was such that Margarete had to turn to her brother Fritz and his son Richard, who had already designed some toy bears, and the breakthrough came in 1902 when the latter designed a bear that was moveable, thanks to a series of string joints, and the legendary Steiff bear was born.
At last, here was a bear that could be cuddled but even then, it was called a "stuffed misfit" until a New York wholesaler saw one on the Steiff stall at the Leipzig Toy Festival, immediately placed an order for 3,000, and the rest is history.
But he wasn't called Teddy just yet.
That came in 1902 when President Teddy Roosevelt, after an unsuccessful bear hunt, refused to shoot a sad old bear that had been tied to a stake as a consolation trophy.
A political cartoonist saw this and drew the scene, and teddy bears are still sometimes made with the face of the bear in the cartoon, which became known as the Heart-Shaped Bear.
Back in Brooklyn, Morris Michtom saw the cartoon and asked his wife Rose to make a lookalike bear to sell in their shop.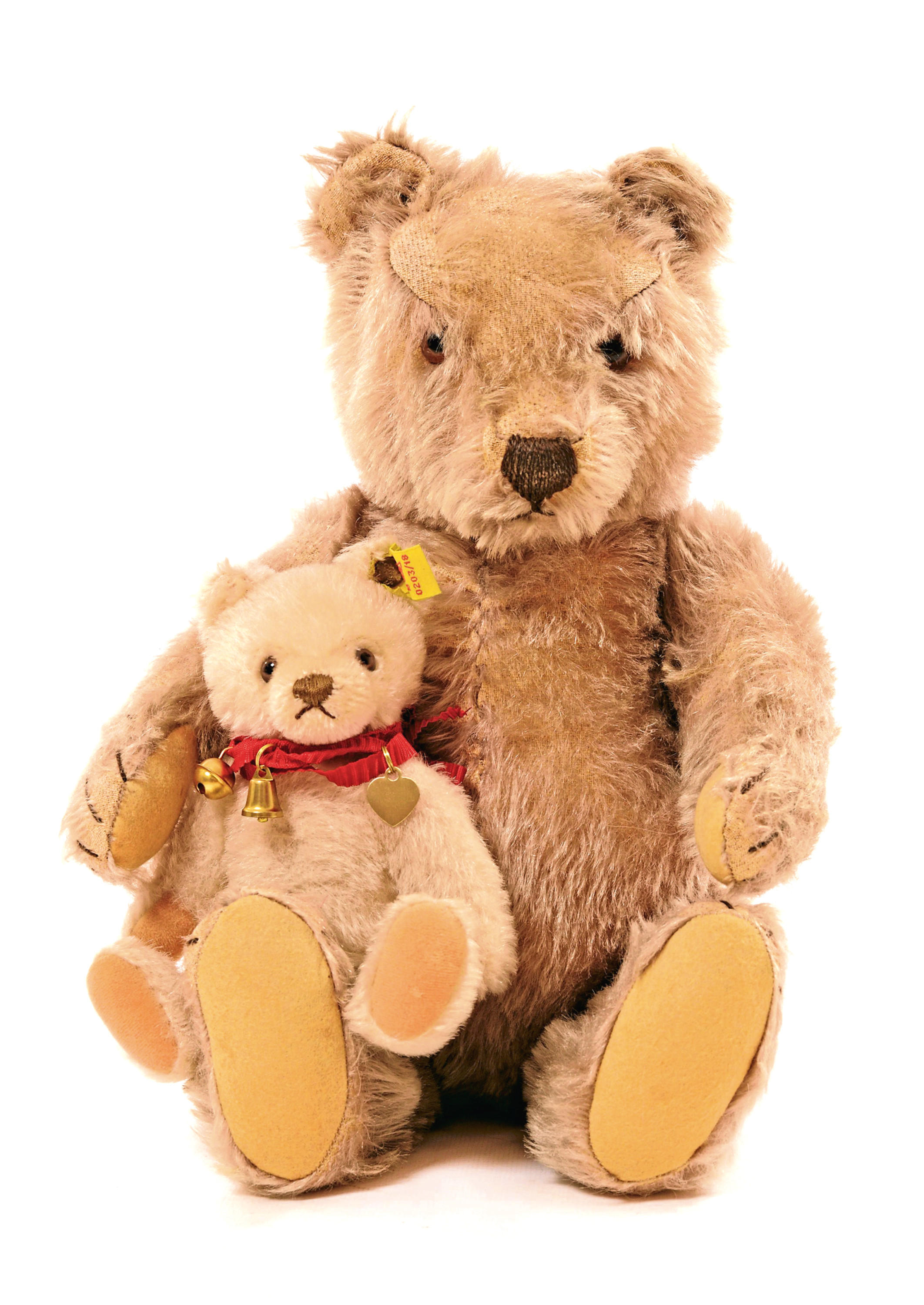 It was put in the window next to the cartoon and sold quickly so Rose made more, and as they'd named it Teddy's Bear, a legend was born.
The popularity of the little stuffed fellas spread like wildfire on both sides of the Atlantic.
A famous early bear was given to restaurant manager Gaspare Gatti just before he boarded a ship – sadly this was the Titanic.
Gatti's body was recovered and the bear found tucked safely inside a tobacco pouch in his coat pocket and sent to his widow.
It was later sold to a collector for £9,500 but replicas were produced.
When news of the disaster reached the UK, Harrods requested Steiff produce some black bears for a window-display tribute and these so-called Mourning Bears are now much sought-after.
When the First World War broke out, many troops took teddy bears to the front as lucky mascots but as the blockade meant British servicemen couldn't buy Steiff bears, a company called Farnell stepped into the breach to manufacture what are now called Soldier Bears or Sweetheart Bears.
Britain had proved to be a bit stubborn when it came to falling in love with teddy bears but that changed from the 1920s, thanks largely to two cartoon teddies.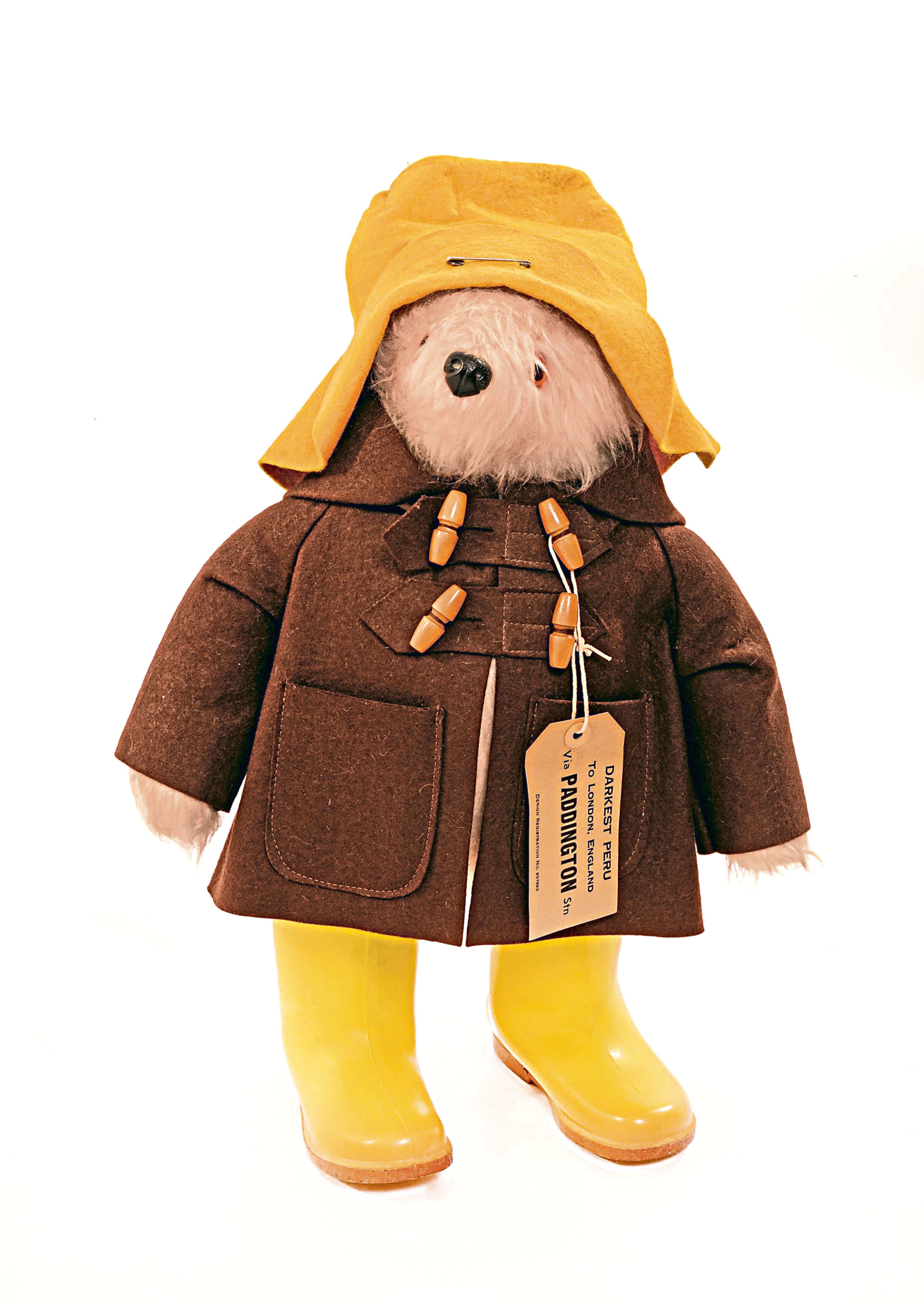 Firstly, Lord Beaverbrook told the editor of The Daily Express to launch a cartoon strip that would outshine rivals, and Mary Tourtel, the night-news editor's wife and well-known illustrator of children's books, came up with a little fella dressed in a red jumper, yellow tartan trousers and scarf, called Rupert.
It's thought Rupert started the craze of dressing bears up in different outfits.
A year later, a lorry-load of bears was delivered to Harrods, where a lady bought one for her son's first birthday.
He was called Christopher Robin and the bear was called Edward, though this was later changed to Winnie the Pooh, when the boy's father, AA Milne, wrote about their adventures.
Incredibly, the original Winnie still exists in the New York Public Library.
Another famous British bear – well, he's actually from Peru – is Paddington, and he boosted sales in the 70s. Torvill and Dean had one of the duffle coat-clad bears as their mascot.
Teddy bears have always been popular mascots.
Donald Campbell was always accompanied by Mr Whoppit on his speed-record attempts, and when he died after Bluebird crashed on Coniston, the bear floated to the surface and survived.
---
Teddy Bears: A History And Collector's Guide by Lorraine Hitchings is published by Amberley Books.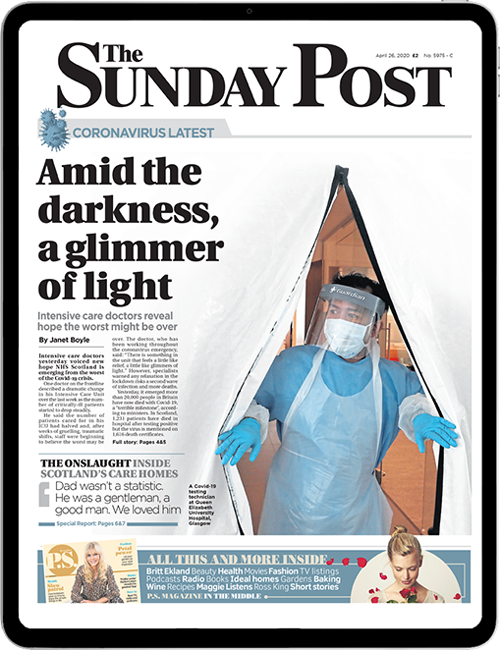 Enjoy the convenience of having The Sunday Post delivered as a digital ePaper straight to your smartphone, tablet or computer.
Subscribe for only £5.49 a month and enjoy all the benefits of the printed paper as a digital replica.
Subscribe