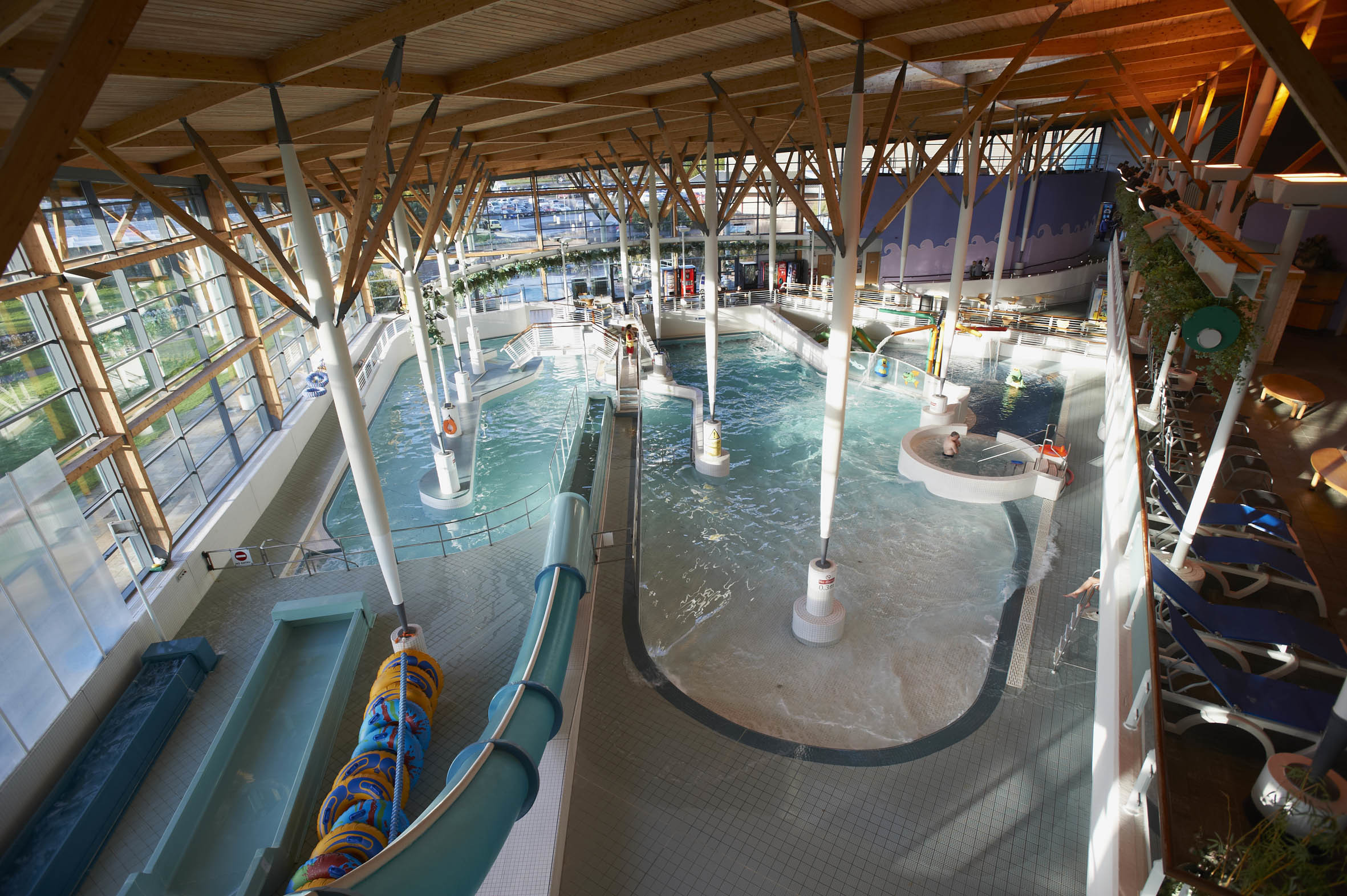 BIG Jessie (aka yours truly) is standing at the top of the 'big Nessie' wondering if she has the guts to follow through.
It's hardly the world's most terrifying water slide but I've just watched my nine-year-old hurl herself into its mouth and immediately disappear into a near-vertical drop.
Hubby (who is pushing 60) went before her, red-faced but all the more determined after the lifeguard smilingly suggested this wasn't a ride for a man of his years.
And now it's my turn. I'm about to chicken out when I hear some wee boys behind me cackle. It's not until I hit the bottom that I fully understand the reason for their mirth. I have travelled almost 100 miles to the capital of the Highlands only to subject myself to a fresh water and chlorine enema!
The Nessie is the most nail-biting of the three fun flumes at Inverness Aquadome which also has a wave machine, river rapids and a competition pool. And we were here to try them all on for size! With no upper age limit, we were whizzing and weaving our way through the pitch-dark Cyclone and hurtling, on giant rubber rings, through the twisting tubes of the Vortex. We could barely draw breath for laughing.
Inverness makes for a fabulous holiday or mini-break for all ages.
The Waterside hotel, bar and restaurant, right on the banks of the River Ness, is the perfect place to stay.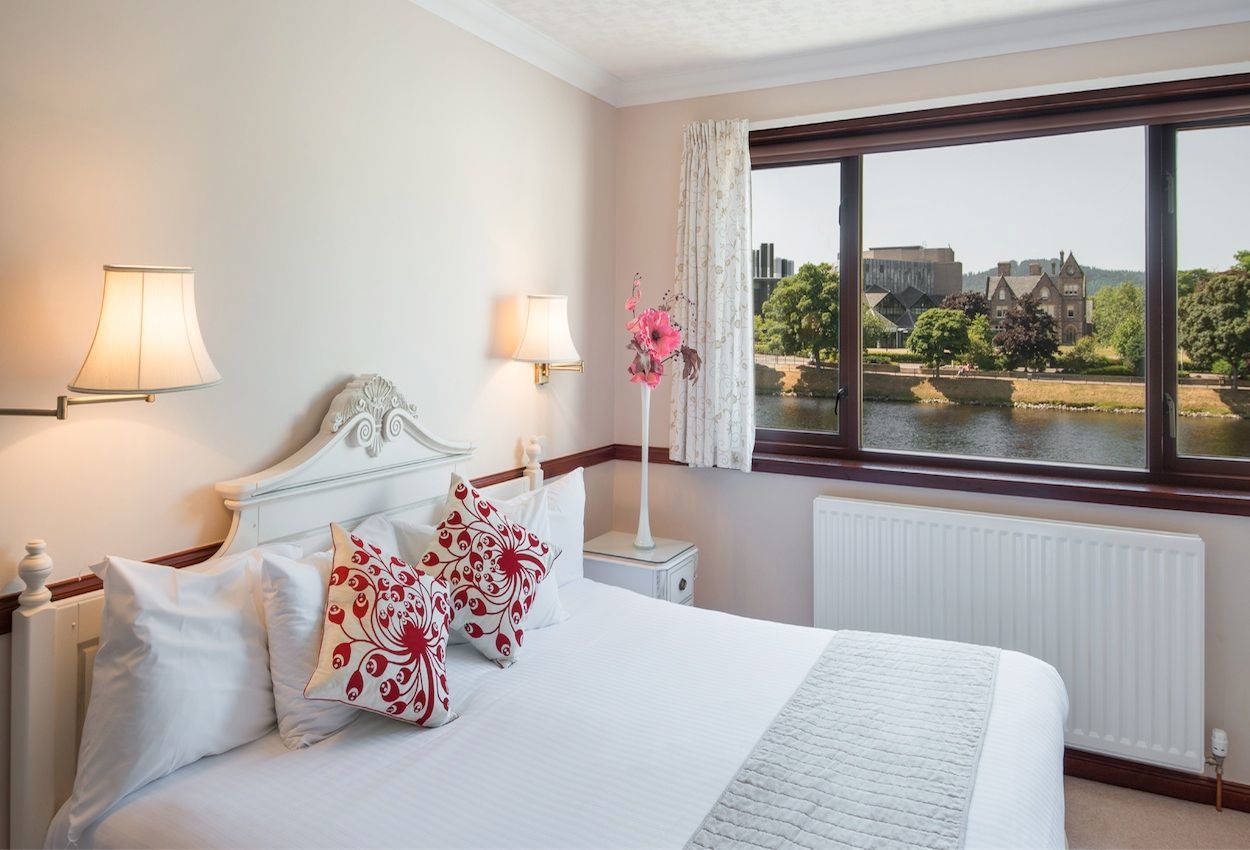 We were lucky enough to land this three-star hostelry's honeymoon suite with its giant bed, en suite shower room, thick, fluffy white bathrobes and its major feature – an in-room slipper bath. Raised on a platform, this luxurious bath is the perfect antidote to big Nessie and neck-deep in bubbles, I look out onto the sun-speckled river as the bells of the Cathedral Church of Saint Andrew peal blissfully from across the water.
The hotel is a perfect base from which to explore the city, with many of its attractions within walking distance. We are just a few minutes from the city centre and its quirky Victorian Market – a treasure trove where almost everything is on offer from tailoring to spiritual healing and false hair. Cue Londoner Gary Francis and his Beauty Box – a cosmetics and hair piece emporium.
Inverness is a pretty, country-comes-to-town community. Anglers fish in the pebbled shallows of the Ness while workaday folk and tourists stroll by. And we're told it's not unusual to spot seals cavorting in the water between the road bridges. A short stroll upstream are the picturesque Ness Islands each linked by a series of Victorian-style suspension footbridges. From here it's just a short stroll to the ice rink, leisure centre and flumes. And this circular route offers a chance to visit Eden Court Theatre, the Cathedral and imposing Inverness Castle.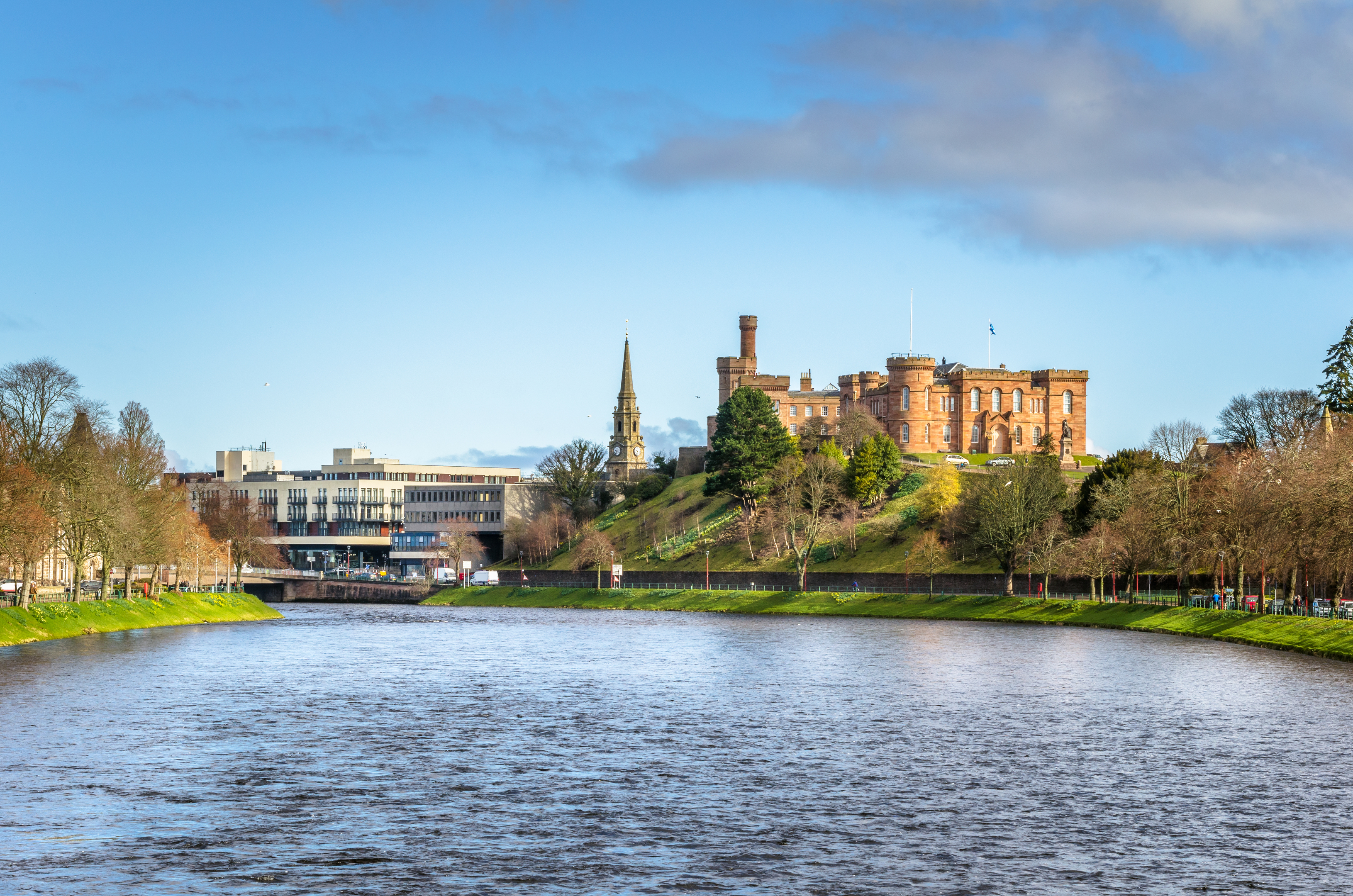 Back at the hotel we enjoy a delicious dinner in its friendly and buzzing riverside restaurant.
We take to the car for the final part of our visit. About 40 minutes from the city is Loch Ness where visitors can indulge in the mystery of the Loch Ness Monster. But for us, the wow of the weekend is wild Glen Affric and one of Scotland's most beautiful waterfalls.
Five miles along a track on the other side of the little village of Tomich is a walk through towering Douglas fir trees to Plodda Falls.
We hear, before we see it, the tumbling mass of white water as its plunges 151ft (46 metres) to the forest floor below.
And even our daredevil daughter stands in silent awe, humbled by its power.
Put that in your pipe, big Nessie!
---
READ MORE
Where are Scotland's quietest roads?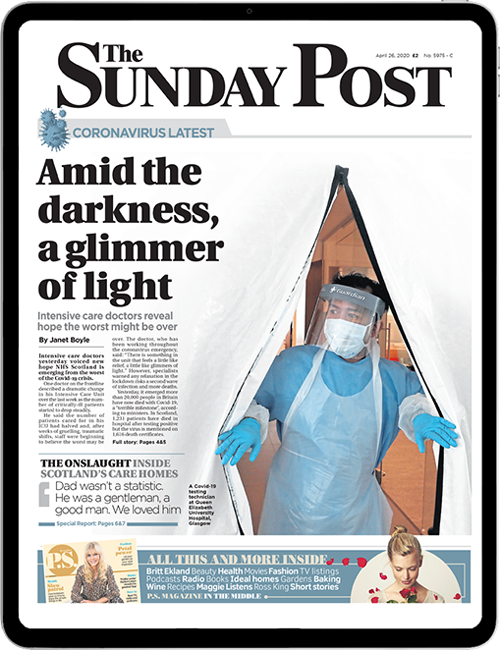 Enjoy the convenience of having The Sunday Post delivered as a digital ePaper straight to your smartphone, tablet or computer.
Subscribe for only £5.49 a month and enjoy all the benefits of the printed paper as a digital replica.
Subscribe