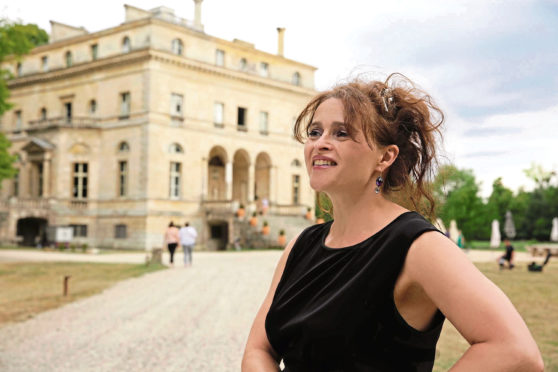 Chances are you'll have heard about Helena Bonham Carter's star turn in The Crown.
In the third series of the hugely-popular Netflix drama – which sees Olivia Colman replace Claire Foy as the Queen – the eccentric Londoner, 53, plays Princess Margaret.
Covering 1964 to 1976, the new episodes look at the breakdown of Margaret's marriage, her new relationship with a much younger man, and bubbling tensions between her and her older sister.
"The thing with Margaret is she was somebody who I don't think found it that easy to be alive, although she had a lot of fun," Bonham Carter said in a recent interview.
"She was difficult. She was somebody who had a very low boredom threshold, someone with a very active mind – and I think that's why she would medicate with drink. A lot of royal life is incredibly boring."
But The Crown isn't Bonham Carter's only big TV project airing this month.
The other – documentary series My Grandparents' War – is a more personal one.
To commemorate the 80th anniversary of the start of the Second World War, Channel 4 sent four celebrated actors off around the world in order to explore their grandparents' extraordinary wartime stories.
Bonham Carter's episode is the first of four, followed by Sir Mark Rylance, Kristin Scott Thomas and Carey Mulligan.
While none of Helena's grandparents fought in any battles, we learn both sets – one in France, one in England – saved countless lives.
They were unconventional war heroes; her maternal grandfather Eduardo Propper de Callejon, a Spanish diplomat, defied his government's orders and helped Jewish people escape the Holocaust as the Nazis invaded France.
Meanwhile, Lady Violet Bonham Carter – her paternal grandmother, who was a liberal politician – took her own stand against anti-Semitism, while also volunteering as an air raid warden and campaigning for women's rights.
Says Bonham Carter, who has two children, Billy and Nell, with director Tim Burton (they split in 2014 after 13 years together): "My family is extraordinary. And I was born too late and they died too soon. So, for me, it was like I met them properly, and had a conversation with them."
It's well known that Bonham Carter has other fascinating relatives; her great-grandfather – HH Asquith – was the prime minister at the start of the First World War.
One person who we get to meet is her mother Elena, a psychotherapist who's known as Bubbles.
"All the women in our family never really do stop talking, and I've got hours of Bubbles, and she is actually in the documentary," says the star, also known for film roles such as Fight Club, the Harry Potter franchise, and Sweeney Todd.
"But I do feel it should be part of the national curriculum, we should have all our grandchildren – well, not my grandchildren! I always age myself up! – but my children, I want them to talk to my parents and there should be this handing down."
In the second film, we discover the story of Osmond Skinner, the grandfather of Dunkirk star Sir Mark.
A banker for HSBC, Skinner bravely joined the Hong Kong Volunteer Defence Force and survived four years as a Japanese prisoner of war.
Next, we hear how Scott Thomas' grandfather William survived some of the most devastating battles, from Dunkirk to D-Day, as a Commanding Officer in the Royal Navy.
The final episode sees Mulligan meet people who were on board Britain's biggest warship with her grandfather, Denzil Booth, and hear what it was like to be attacked by a Japanese Kamikaze.
---
My Grandparents' War starts on Channel 4 on Wednesday at 9pm.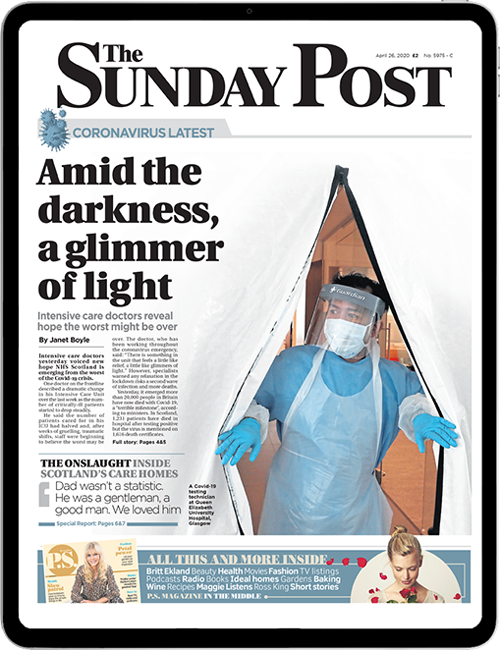 Enjoy the convenience of having The Sunday Post delivered as a digital ePaper straight to your smartphone, tablet or computer.
Subscribe for only £5.49 a month and enjoy all the benefits of the printed paper as a digital replica.
Subscribe