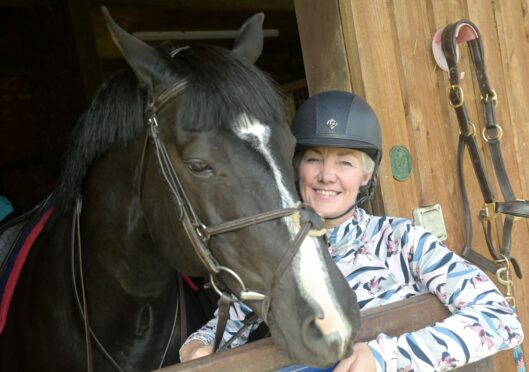 A horse rider who was seriously injured in an accident was saved by medics using pocket-sized scanners to diagnose her massive internal injuries.
Marion MacLennan is one of a growing number of major accident victims in rural Scotland whose chances of survival are being boosted with the tiny scanners linked to doctors' phones and iPads.
National horse judge Marion sustained massive internal bleeding, a collapsed lung and five broken ribs after a horse weighing half a tonne threw, then trampled her.
Medics from the Highland Prehospital Immediate Care and Trauma (PICT) were able to take hospital grade scans of her serious injuries and act quickly to save her on the spot.
The hand-held gadget is a breakthrough for the 930,000 people living in rural Scotland, including the 317,000 in remote areas miles from hospitals. Marion, 56, from the village of Croy, 10 miles from Inverness, was riding a friend's horse when it suddenly threw her.
"I have a high pain threshold, but I had to be given as much morphine as I could tolerate to control it," she said.
"The horse had trampled on my chest and my lungs were filling with fluid. I was so badly injured that my husband Martin was told that I may not survive.
"It was only later that I learned that the handheld ultrasound scanner had allowed doctors to act fast and increase my chances of survival."
Dr Tom Mallinson, a PICT medic, revealed that the device scans patients' chests and abdomens, allowing images of internal injuries to show up on their mobile devices.
Their experience in the Highlands is now being used to teach other doctors in remote areas of the world. Dr Mallinson said: "We carry these Butterfly ultrasound machines on PICT, so we can scan patients at the roadside.
"Previously there just wasn't any prehospital imaging at all but we now have this machine which is so tiny, it connects to an iPad or phone.
"The ultrasound allows us to see collapsed lungs and look at heart function, even so precisely it allows us to carefully guide needles into position to inject anaesthetic around nerves. It also lets us to see blood sloshing around in a patient's abdomen, a clear sign of internal injury.
"Images can be saved or emailed ahead to accident and emergency units, but they often let us make a diagnosis at the roadside and decide on immediate treatment, like putting in a chest drain. Alerting the hospital that a patient has blood in their abdomen lets them know they will need to be met by a trauma team then fast-tracked to theatre."
Marion says she was resuscitated at Raigmore Hospital before moving to a ward, where she was well enough to leave after only eight days.
The day before the accident she learned she had qualified to compete in Horse of the Year show.
"I recovered well enough to take part and doctors said being fit and active in horse riding and my job with a local golf course helped my recovery," she added.
"I owe my life to the emergency medics, the Raigmore staff and an amazing high-tech pocket device!"
Dr Mallinson lectures on diagnosing seriously ill patients with the College of Remote and Offshore Medicine.
"We ran ultrasound as part of a great course in Norway recently which had civilian and military candidates," he said.
"I was teaching alongside a paramedic from the Swiss helicopter rescue company Air Zermatt based in the Matterhorn and it was invaluable sharing our different experiences.
"I was at a recent US conference with my wife, who is also a doctor, and they were interested in how we respond to the challenges of rural medicine in Scotland.
"There were some great medics from the FBI, Secret Service and special forces from around the world."
The Scottish Government spokesperson said: "We welcome the use of any innovative new technology that improves outcomes and patient care."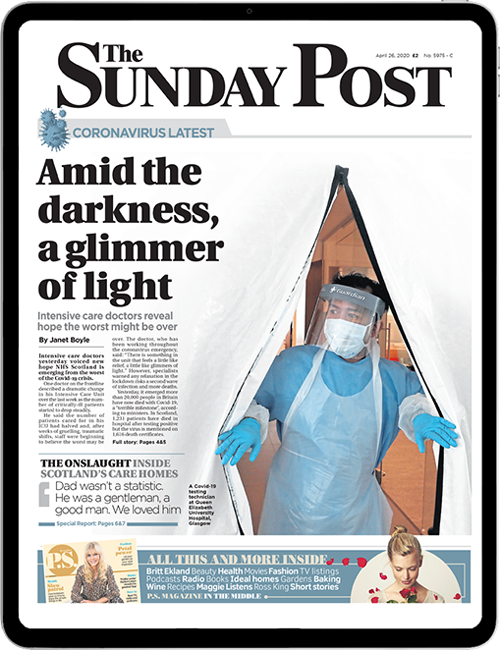 Enjoy the convenience of having The Sunday Post delivered as a digital ePaper straight to your smartphone, tablet or computer.
Subscribe for only £5.49 a month and enjoy all the benefits of the printed paper as a digital replica.
Subscribe