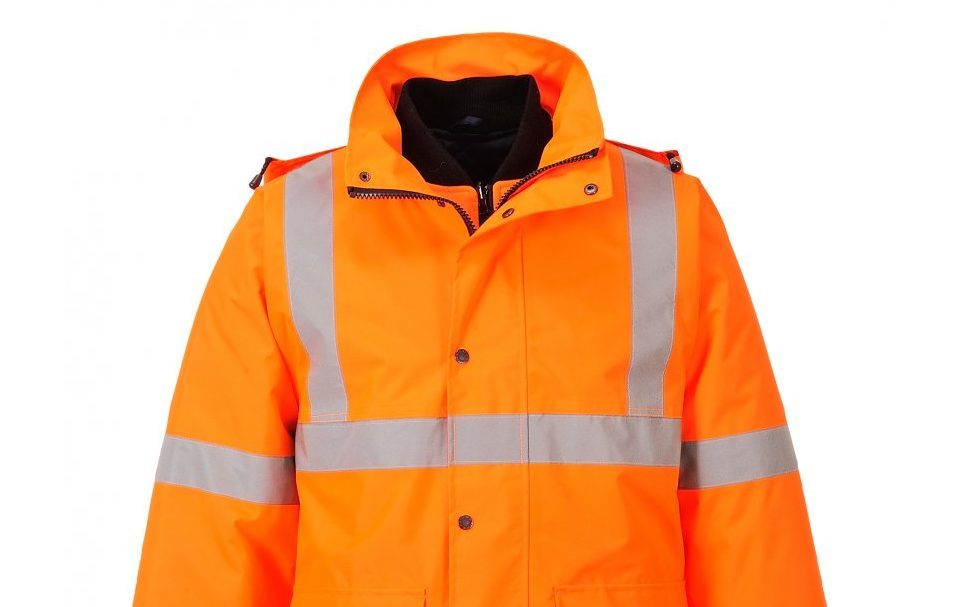 BRAZEN crime gangs are dressing as workmen to mount audacious raids netting millions of pounds of wire and metal.
They have used the technique to remove overhead wires, steal manhole covers and even take the cable from the lift shaft of a block of flats.
Last week, we revealed how a gang worked nights for months to strip £1 million of metal from a site of an old hospital in Glasgow.
Derelict buildings are now a prime target of criminals as the rising price of copper and a perception of the crime as "high reward and low risk" have triggered an increase in metal thefts.
Jim Scott, metal theft lead at Scottish Business Resilience Centre, works with police, private companies and public sector bodies to help prevent the crimes.
He said: "You can get further with a hi-vis jacket than you can with a passport these days.
"If members of the public see someone working on lifting manhole covers, for example, and they've got a hi-vis jacket on and a flatbed truck, they think it's normal workmen or the local authority and they just let it go. I think the more brazen you are, the more chance you have of getting away with it.
"If you've got someone who's standing outside looking about and looking edgy, that might raise concerns.
"But if you've got someone who just drives up in a flatbed lorry or a van and just does what they're there to do and goes away you're not going to crack a light."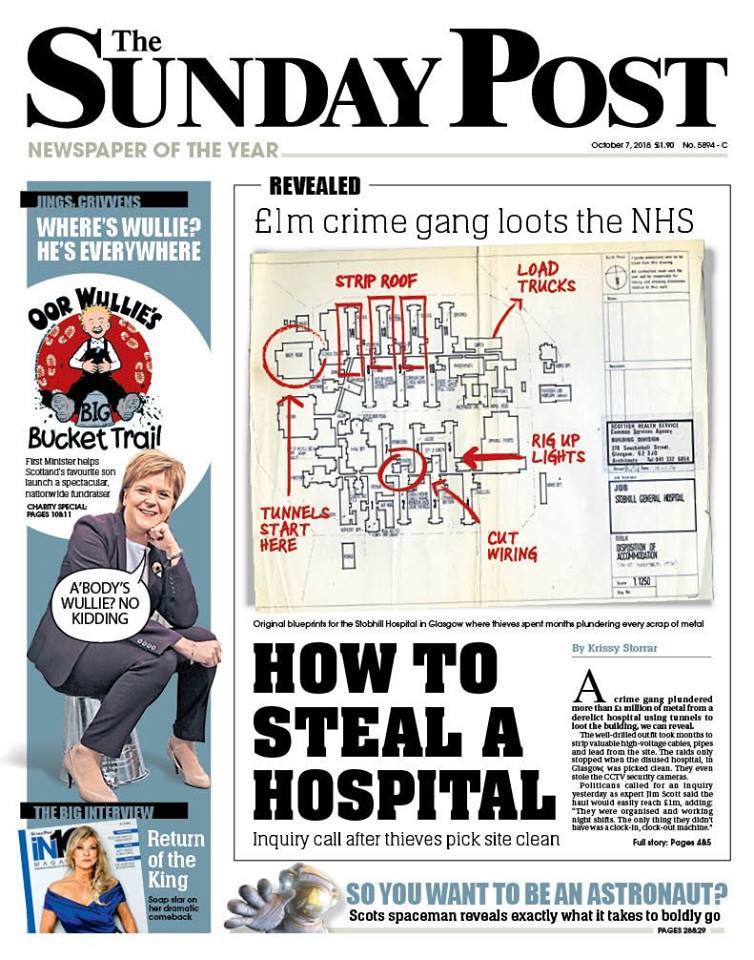 The old Stobhill hospital site in Springburn, Glasgow had been "picked clean" by thieves.
Earlier this year the council-owned former TNT building in Bellshill, North Lanarkshire, was stripped in just five days.
It is estimated that North Lanarkshire Council will have to spend £250,000 on the empty building to rewire it and repair the damage. Mr Scott said: "Individuals went into the building and systematically stripped out all the valuable assets. Everything has been taken from inside it, including the electrical cabling.
"That was done in a period of about five days. They've been in, done it and out."
Another metal theft saw around 160 manhole covers stolen from streets in nearby Wishaw in less than 48 hours.
Thieves also stripped the lead from three Glasgow primary schools – Annette Street, King's Park and Croftfoot – in the space of one weekend during the summer holidays in 2015.
Scotstoun Primary School in the city was targeted while the roof was being replaced and the culprits stole brand new lead.
A derelict school in Glasgow was stripped by thieves who slept in the building so they could work round-the-clock.
False ceilings had even been torn down so they could take every section of cabling.
Mr Scott added: "Derelict buildings are one of the priorities for them instead of live overheads.
"There's less of a chance of being caught when you're in a derelict building."
Residential buildings are also targeted.
One gang wearing hi-vis went into a block of flats, severed the lift cable on the ground and 17th floors then dragged it out in full view.
Catalytic converters and beer kegs have also been stolen to be sold as scrap.
Breakers yards and dealers in Scotland have been banned from paying cash for scrap since September 2016.
Some get round the strict rules by offering a service where they will cash a cheque for a percentage fee.
Metal stolen in Scotland is also sometimes shipped to Northern Ireland where the regulations are not as tight.
The number of metal thefts reported to police fell to 769 in 2017/18 from 1,029 the previous year.
But England and Wales are experiencing a surge in thefts and Mr Scott warned that Scotland is likely to follow suit as the price of copper is predicted to rise 20% by 2020. It currently costs £4,700 per tonne, while lead is valued at £1,400 for the same amount.
He said: "If you look at what's happening down south just now they've got a massive ride in metal theft.
"Usually the trend seems to follow what's happening down there and it's not long before it starts to happen up here."
North Lanarkshire Council said: "Metal theft and the damage associated with it carries significant repair costs which can have a serious impact on funding for council services."