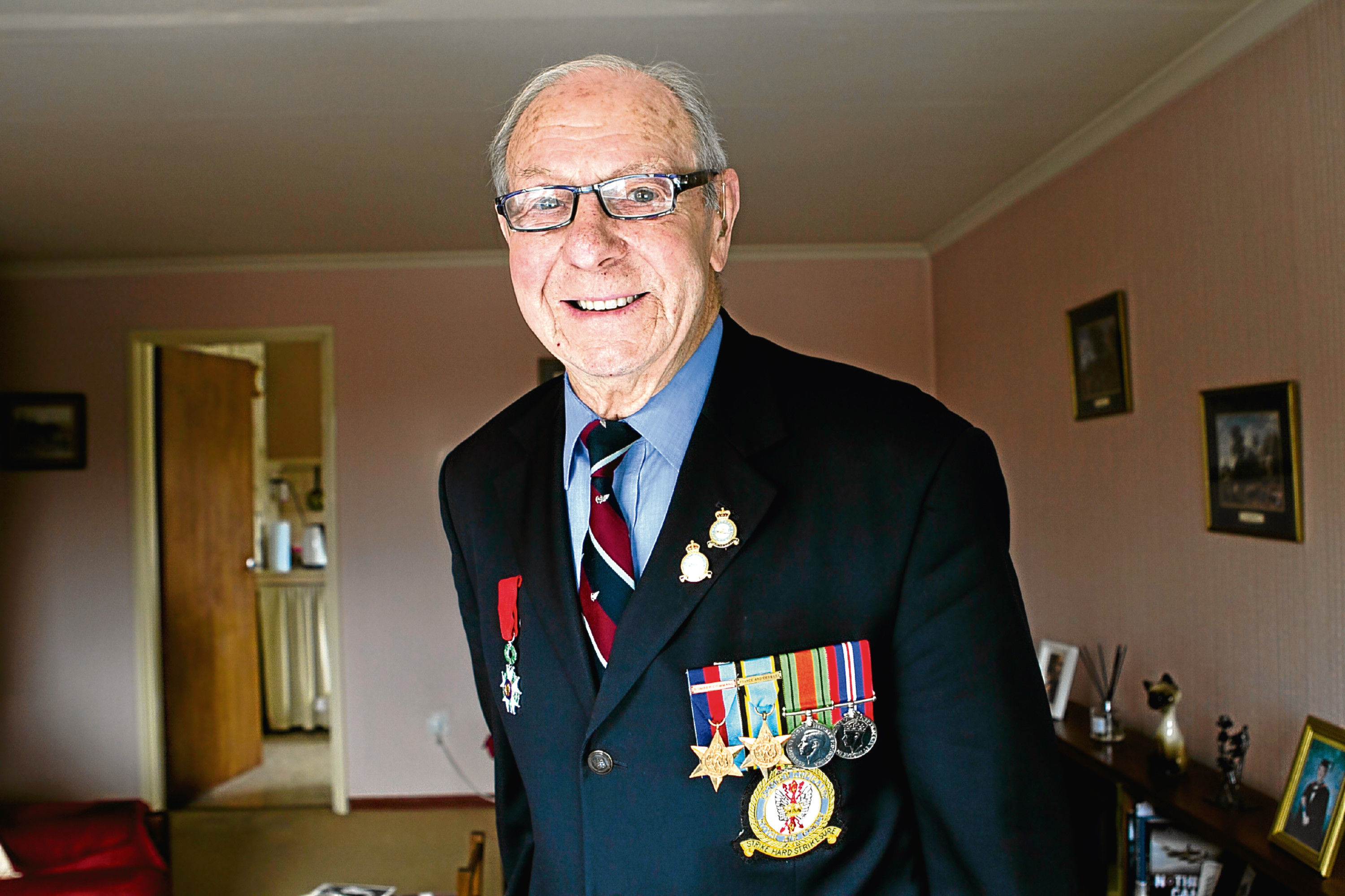 THEY were the bravest of the brave – and all that stood between Britain and Nazi occupation.
The men of RAF Bomber Command were instrumental in hitting back against Hitler at a time when all hope seemed lost.
If they had failed then the nightmare scenario envisaged in gritty new BBC1 drama, SS-GB, which paints a fictional picture of Britain under Nazi rule, could have come to pass.
But Churchill's hope that Bomber Command would deliver Britain from the clutches of tyranny and evil was realised – in no small part thanks to men like Geoff Payne, who served as a rear gunner on a Lancaster bomber.
Now 92, he remembers the terrifying bombing runs he took part in as if they happened yesterday.
The missions were some of the riskiest ever undertaken by British armed forces personnel, with a chance of survival so diminished they were akin to suicide runs.
Airmen had a one in two chance of making it back alive.
And Geoff's odds of surviving were dealt a hammer blow due to a peculiar quirk.
A strapping 6ft 2in tall, his parachute wouldn't fit in the cramped gunning pod where Geoff was expected to fend off German attack aircraft. It was kept in the fuselage instead.
In his Cumbernauld home, Geoff admires the striking picture of a Lancaster bomber which has pride of place on his wall and remembers the first day he reported to Bomber Command squadron, which had the motto "Strike hard, strike sure".
"I reported for duty on my first day and, as I picked up my gear, I was told I was flying that night. The gunnery leader said, 'Good. You're on tonight as a spare gunner. The gunner is sick and you're taking his place'. I had expected a couple of days to bed in.
"At that point I didn't know if my first day would be my last.
"The first flight was terrifying.
"You know the enemy is desperate to pick you off.
"You have to see and hit them first.
"We were all young terrified lads but we were doing what it took to keep Britain free from Nazi clutches.
"Every night we went out on bombing raids we knew we had only a 50% chance of coming back."
Geoff, minus his parachute, survived that first mission and quickly settled in to life at the airfield, where gallows humour and the knowledge every day might be your last reigned supreme.
"You would sit in the mess next to a friend and then lose them in the next mission," he recalls.
"We were so young that the oldest guy in our hut was only 34 and we called him 'Pop'.
"Bizarrely, we passed our time between missions making and flying paper planes which we set on fire.
"This drove Pop crazy and he would give us a telling off."
One of the things Geoff remembers best is the flying rations.
They included a Thermos of warming coffee, biscuits, barley sugar sweets and what the crew called "wakey wakey" pills, or Benzedrine, which kept the men awake and focused but could also make them jittery.
"During one flight the mid-gunner bailed out under enemy fire," continues Geoff, who served with 514 and 115 squadrons.
"I couldn't tell the pilot because the intercom was frozen up.
"I went back to see the main door of the fuselage open and had to get back into my turret.
"It was a case of not knowing who would be killed next.
"People were only just managing to hang on at points."
So what does Geoff make of the new BBC series? "We only kept the Germans from invading Europe because Hitler invaded Russia first in 1941," he says.
"If he had turned west first I believe we would have been overcome and lost the war.
"And if the Germans had invaded after Dunkirk we would have been recruited as slave labour in their factories.
"Anyone who resisted would have been shot."
Geoff – who signed up a fresh-faced 19-year-old – survived 30 missions.
All of his time was spent on Lancaster Bombers – the 275mph, four-engined craft now ingrained in British culture.
Despite still smoking a handful of cigarettes a day, Geoff is in great shape for his age and gets the bus into Glasgow when the weather is good.
He's planning to attend his old squadron's reunion in June.
"When I was 90 my GP told me to stop smoking," he said.
"I asked her to look at my date of birth and she smiled and replied: 'Don't bother then'."
His wife Sylvia died two years ago and now he lives for his family: son Alan, two grandchildren and four great-grandchildren.
"The Luftwaffe couldn't see me off so I guess I must be made of strong stuff," he added.
"But to be honest it was luck. Nothing more than luck.
"Many wonderful airmen and friends of mine never returned.
"We owe them our freedom."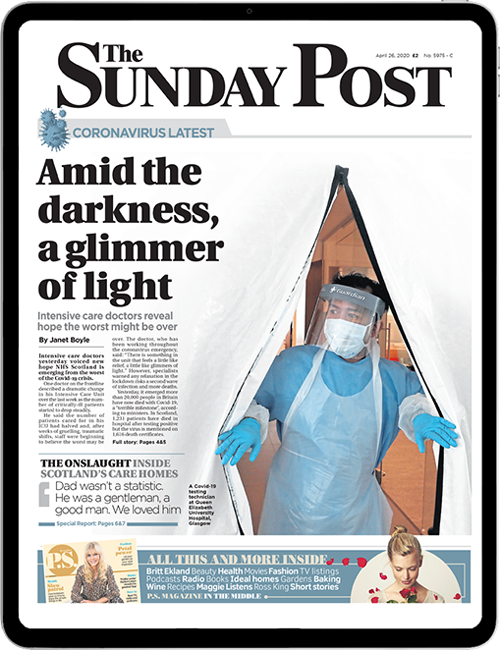 Enjoy the convenience of having The Sunday Post delivered as a digital ePaper straight to your smartphone, tablet or computer.
Subscribe for only £5.49 a month and enjoy all the benefits of the printed paper as a digital replica.
Subscribe