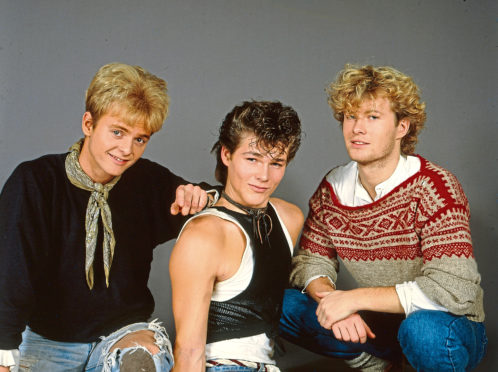 Norwegian alt-pop trio a-ha became one of the biggest bands in the world in the 1980s and continue to tour today.
Now long-time fan Barry Page, author of a new book on the band, tells Murray Scougall the Honest Truth about the group's decades-long appeal.
---
What is your background?
I have had a huge interest in music since my teens and once co-managed a music store. I've also written for various music magazines.
Why did you decide to write a book about a-ha?
I wrote a series of lengthy blog articles about a-ha, who were one of my favourite bands in the mid-80s, and sent one to guitarist Pål Waaktaar-Savoy. To my surprise, he loved it. This led to me penning the liner notes for a 2018 album by his and Magne Furuholmen's previous band, Bridges, which had been languishing in the vaults since 1981. I then proposed this book.
How would you describe a-ha?
As I would their Scandinavian neighbours, ABBA. They're a highly talented band who produce classic pop music, but with an underlying melancholia that has universal appeal.
What has given the band its longevity?
To quote the book title, it's simply down to the tracks, and the band has consistently written and recorded songs of a high quality since their formation in 1982.
They had huge worldwide success with their debut single and album. How did they react to that fame?
I don't think they had time to react as they were too busy! Once Take On Me took off in the way it did, the band was constantly in demand for interviews and photo sessions. To their credit, they played the music industry game for a number of years.
There was, of course, pressure to follow up the success of their debut Hunting High and Low, but they dealt with it admirably well, as the success of Scoundrel Days confirms.
Were they comfortable with fame?
I don't think neither Magne, Pål nor Morten have ever been, and they certainly wouldn't have been prepared for the level that greeted them in the wake of the gargantuan success of Take On Me. They played along for a while but, by the time of their third album, Stay On These Roads in 1988, the novelty of fame was really starting to wear off and there was something of a retreat from the limelight in the early 90s.
They have taken a hiatus twice before. How long will they be around in this third spell?
They only officially split once – in 2010 – and their farewell tour that particular year obviously proved to be nothing of the sort! As far as I'm aware, the band has no retirement plans and, while a new studio album looks unlikely at this point, they're still heavily in demand as a live unit. So I think there's plenty of mileage left.
What is your favourite song?
That's a difficult one, but I will go for Scoundrel Days, which had evolved from a great Bridges song titled The Leap. I love everything about it, from the eerie John Carpenter-esque intro, through to the Kafka-influenced lyrics and the soaring chorus that has become something of a signature for the band.
It would have made a great single, but the release of their theme for The Living Daylights rightly took priority.
What were their two entries in the Guinness World Records?
The band originally held the record for the highest-attended concert, when they performed for a reported 198,000 people at the Rock In Rio festival in 1991, and Morten broke the world record for holding the longest note (on Summer Moved On).
Who have they influenced?
Coldplay and Keane are acknowledged admirers of a-ha, but you can also hear their influence in more contemporary acts such as The Weeknd, whose recent Blinding Lights chart-topper is clearly indebted to the classic synth-pop sound of the Norwegian trio.
A-Ha: Down To The Tracks by Barry Page is released by This Day In Music Books on April 6.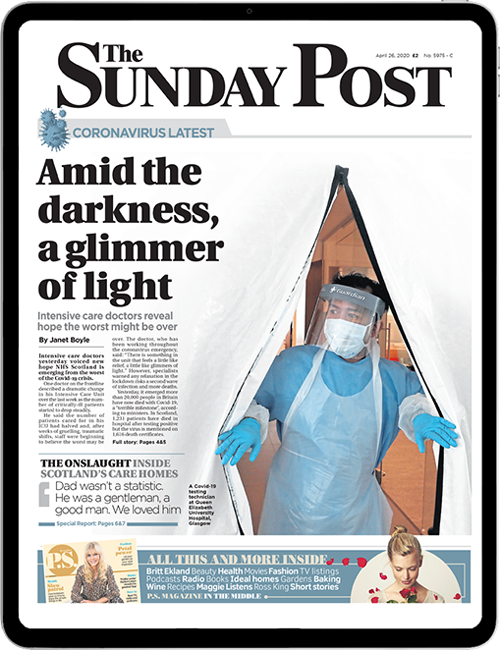 Enjoy the convenience of having The Sunday Post delivered as a digital ePaper straight to your smartphone, tablet or computer.
Subscribe for only £5.49 a month and enjoy all the benefits of the printed paper as a digital replica.
Subscribe