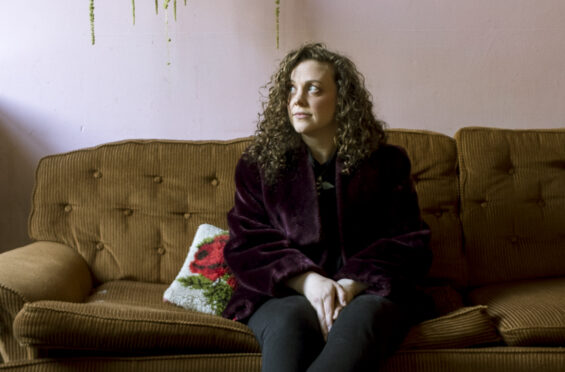 From Elvis Presley and Johnny Cash to The Clash and Akon, musicians have, for generations, sung about prison, rapped about prison, and sometimes even ended up in prison.
Now a project featuring some acclaimed acts is aimed at changing the way people think about punishment and justice.
Distant Voices is a new festival which combines established talents with prisoners and others involved in the criminal justice system.
At its centre is A Giant On The Bridge, a mixed media performance devised by writer and musician Jo Mango.
The project was originally scheduled to be shown in Edinburgh's Queen's Hall in April 2020 but became badly affected by the pandemic.
Yorkshire-born Jo, who in her day job is a reader in music and programme leader at the University of the West of Scotland, admits the project has turned into a labour of love.
But she believes its themes and messages could help start a vital conversation about crime and punishment in modern society.
She said: "Systems as they are don't work currently on either side of the equation.
"They are not working brilliantly for anyone. It's not a polarised thing where we rethink punishment to the detriment of people harmed by crime.
"It's not really about coming up with answers but getting to a place where we are asking the right questions. Do we need to tinker with what we've got or a radical overhaul?
"Giant On The Bridge definitely moves round those questions without coming down on one side or another."
Using storytelling and songs, A Giant On the Bridge develops a plot through the perspective of a prisoner returning home, a mediator, a songwriter, a welcomer and a storyteller.
The show has been performed as live and will be shown to an online audience as the centrepiece of the Distant Voices festival run by the charity Vox Liminis.
It is not being performed as originally envisaged but Jo, who grew up in Peterhead, Aberdeenshire and the cast are delighted to see it realised after the difficulties caused by the pandemic.
She said: "It was supposed to open in the Queen's Hall in April 2020 so we were just weeks away from performing it live when Covid struck.
"We've been trying to resurrect it for a year and a half now. Since then we've had struggles with people getting Covid or their families being affected.
"We've made it in the end – which is a minor miracle. We wanted to make a show that had varying perspectives in it.
"We didn't just want to make a show about someone coming home from prison.
"Obviously they are in important element along with their family members and their communities.
"Then there are people who work in the system. We have a song written by a prison officer in the show.
"And we also wanted to have the perspective of people who are harmed by crime."
She added: "It's about having the hope that there is something better that could be built and examining what mindset we need to be in in order to start exploring that.
"For me, songwriting and creativity help us to explore that."
The great escape: Music sessions in jails to help shape rehab around the world
Like other artists involved with the project Jo herself visited prisons in order to collaborate inside.
One song featured in Giant On The Bridge was recorded in Castle Huntly.
Jo admits that she initially found the prospect overwhelming: "You have to do personal protection training and put on body armour and learn how to fend off attacks.
"The vocabulary around that is all about good guys and bad guys. You have to go in through metal detectors and think about everything you are taking in and how it can be used for harm.
"It's hard for anyone to prepare you for what it's like.
"But what's also overwhelming is how normal it can be, just sitting there, writing a song or talking to someone.
"You forget where you are, it's just you and another person.
"Songwriting does that, music creates that space."
---
A Giant on the Bridge premiere, Monday November 8, 7pm. Register here.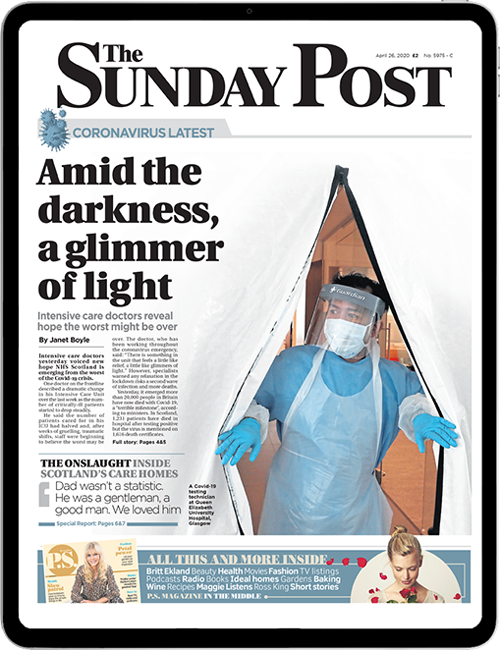 Enjoy the convenience of having The Sunday Post delivered as a digital ePaper straight to your smartphone, tablet or computer.
Subscribe for only £5.49 a month and enjoy all the benefits of the printed paper as a digital replica.
Subscribe