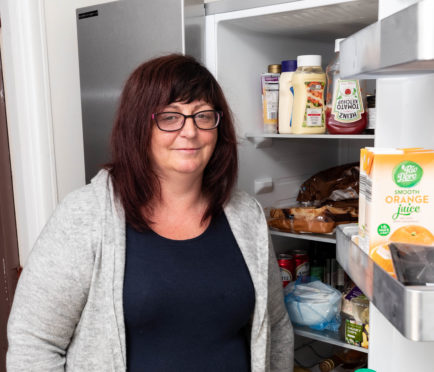 When Lynette Pirie's fridge-freezer suddenly conked out, she knew the hassle it would cause.
The finance company worker needs a big fridge in which to store large quantities of fresh food because she lives in rural Aberdeenshire and the nearest supermarket is a 15-mile drive away, making frequent trips difficult.
So, when her three-year-old appliance went on the blink in July, she was forced to bin about £300-worth of butcher meat and other groceries.
As well as the ruined food, Lynette then faced a 30-mile round trip from her Maud home to the supermarket every other day for provisions.
To add to her agitation, relatives who had been due to spend their holidays at Lynette's decided to cancel a planned stayover at the last minute as she would not be able to cater for them.
"Both the fridge and the freezer were affected and everything inside had defrosted," said Lynette. "It had all spoiled and it was a real mess.
"It was the middle of summer so nothing would keep in the house for very long.
"We live in the countryside and it was costing me a small fortune in petrol having to ferry back and forward to the shops, never mind the time it took me to do this."
Lynette, 51, had bought the American-style, LG freezer from Currys in March 2016 for £880. The cooler had previously sprung a leaking valve, an issue which went unresolved for over a year.
After contacting Currys about the latest problem, Lynette was advised to book a chargeable repair – at a cost of £109.
Alternatively, she was told, she could supply an engineers' report proving the item was faulty on purchase.
The company maintained its hands were tied because the warranty had expired and Lynette did not have a repair and support agreement.
"My argument wasn't whether the fridge was faulty or not when we bought it – which it actually was, but with a different fault," said the homeowner.
"What I was arguing was that when you pay nearly £900 for a fridge-freezer you expect it to last longer than three years."
In frustration, Lynette contacted Raw Deal and we asked Currys to investigate.
The company acted quickly. It firstly sent out an engineer who determined that the fault could not be repaired.
Lynette was then delighted when Currys invited her to take her pick of new appliances. She chose a Grundig fridge-freezer, valued at just under £1,000.
Currys PC World said: "We are sorry to Mrs Pirie for the issues she has experienced and we were keen to put things right.
"After we were contacted we worked to establish if the product was under warranty and whether it could be repaired.
"While we were unfortunately unable to repair the compressor in the fridge-freezer we have arranged to deliver and install a replacement."
Lynette said: "I can't thank Raw Deal enough for your help as without it I don't think we would have had this resolved – and we and certainly wouldn't have received a replacement fridge."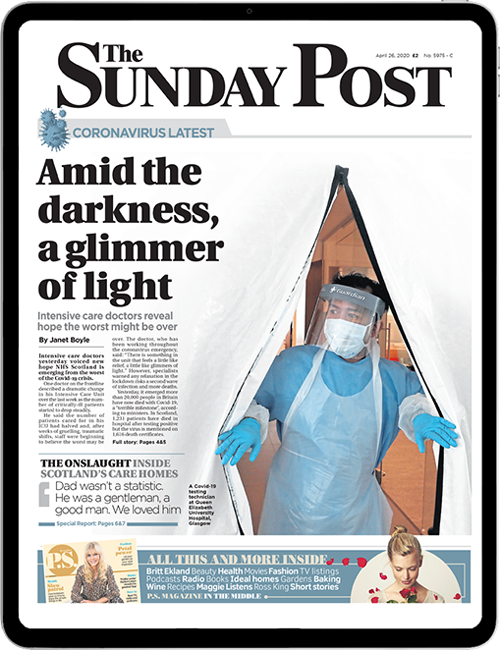 Enjoy the convenience of having The Sunday Post delivered as a digital ePaper straight to your smartphone, tablet or computer.
Subscribe for only £5.49 a month and enjoy all the benefits of the printed paper as a digital replica.
Subscribe